Discover an extraordinary destination
As one of the world's largest states, it can be hard to grasp just how much Western Australia has to offer its visitors. From the wild Kimberley region in the north-west, to the Golden Outback and Perth's cosmopolitan beachfront lifestyle in the south, this is a state rich in diversity and spectacular natural beauty. With so much to see there is no better way to discover Western Australia's secrets than by planning a great Aussie road trip.
Our top 5 experiences
The Bungle Bungle Range was not discovered until 1983, when it was accidentally stumbled upon by a film crew, 2013 marks the 30th anniversary of its discovery. The range is now a World Heritage-listed site, and was featured in the 2008 movie Australia. They are located within the Purnululu National Park, and are accessed via the Kimberley's Great Northern Highway.
Wildlife can be notoriously elusive; however this isn't the case for the dolphins of Monkey Mia on WA's Coral Coast. For over 40 years bottlenose dolphins have been rocking up here daily, making it one of the most reliable encounter sights in the world (they have failed to show up on just four days in the last five years). With dolphins typically approaching the shore up to three times a day, interaction is almost guaranteed!
The Pinnacles Desert might only be 270km north of Perth but it feels like another planet; its otherworldly ambience is undeniable. Spend just a few hours at the site and you'll almost certainly find yourself fantasising about piloting your own spaceship or becoming a Jedi Knight. The landscape here is strictly a one-time deal – a freak of climatic and geological circumstance having combined to form thousands of individual limestone pillars, some reaching as high as five metres. Sunrise and sunset are considered the best times to visit, but whatever time you arrive you'll be glad you did.
Egypt may have cornered the market on pyramids but Australia, believe it or not, is home to the world's largest population of wild camels. In WA these 'ships of the desert' roam the outback in herds up to 100. In Broome, a resort town in WA's tropical north-west, you can hop on the back of a domesticated camel and take a sunset ride along Cable Beach. Frequently listed among the world's top ten by travel writers, the 22km beach is famous for its white sands, turquoise waters and 'staircase to the moon' (a naturally occurring column of iridescent colours created by the moon's reflection on the sand).
Annually, from late March to early July, WA's World Heritage-listed Ningaloo Marine Park lays on an 'all-you-can-eat' buffet for whale sharks. The world's largest fish congregate here to chow down on the local zooplankton, giving snorkellers and divers a chance to experience the thrill of looking them in the eye as they mooch by, propelled by a gentle swish of their supersized tail fins. Whale sharks can grow up to 18m long and weigh up to 30 tonnes. But they pose no threat to humans; their giant mouths, large enough to accommodate a family hatchback without collapsing the wing mirrors, are primarily designed for filtering microscopic nutrients. Boat and snorkel tours are operated out of Coral Bay and Exmouth and run daily when the whale sharks are in town.
Perth, an Extraordinary Place
Fly with Qatar Airways, voted the 'World's Best Airline', and experience our unrivalled signature 5 star service to take you to Perth in style. Qatar Airways operates daily flights from London Heathrow and Manchester via Doha to Perth.
Premium Lounge at London Heathrow
Business and First Class passengers experience the luxury of the new premium lounge at London Heathrow, more a boutique hotel or private club than a lounge. Key features include a theatre-style Global Brasserie kitchen, innovative Delicatessen, elegant Signature Martini bar, private shower facilities with heated floors and luxury amenities, as well as a business centre and free Wi-Fi.
Premium Terminal in Doha
When travelling through Doha, Qatar Airways Business and First Class passengers experience the world's only dedicated passenger terminal. Enjoy bell-host service, fine dining restaurants, business facilities and Jacuzzi and sauna.
On Board Service
Economy Class passengers enjoy one of the world's most generous seat pitches of up to 34" and 10.6" personal TV screens offering fully interactive in-flight entertainment systems with award-winning 5 Star cuisine served on every flight. Experience the 5 star service with a complimentary glass of champagne whether travelling in Economy or Business Class.
16 Days from £969 pp Saving £200 per couple
Includes:
15 nights Apollo Motorhome
Return international flights with Qatar Airways
Selected travel Jun 13
6 Days from £1,049 pp Saving £400 per couple
Includes:
5nts 4* Esplanade Hotel
Day Tour Margaret River
Half-Day Tour Perth/Fremantle
Return international flights with Qatar Airways
Selected travel Oct 13
9 Days from £1,349 pp Saving £530 per couple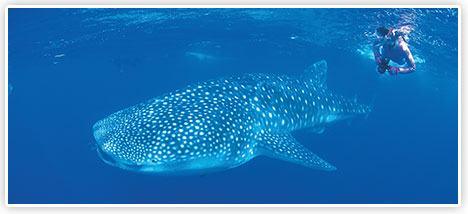 Includes:
1nt 3* Comfort Inn Perth
1nt 3* Geraldton, Ibis styles
1 nt Monkey Mia, Dolphin resort
4nts 4* Novotel Ningaloo Resort (1 Free nt), Exmouth
1nt Kalbarri, 4* Edge Resort
8 Days Car Hire
Return international flights with Qatar Airways
Selected travel Jun 13
6 Days from £1,149 pp Saving £455 per couple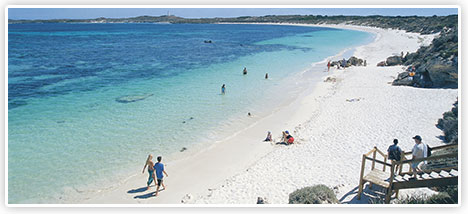 Includes:
5nts 4* Seashells Mandurah
Return international flights with Qatar Airways
Selected travel May 13
7 Days from £1,549 pp Saving £625 per couple
Includes:
1nt 3* Comfort Inn Perth
5nts 4* Cable Beach Resort
Broome Sights, Sunset Camel Ride
Internal flights
Return international flights with Qatar Airways
Selected travel Oct 13