Separate fact from fiction and see Australia the way it should be seen...
Not sure you could stand the heat? Put off by the length of time it takes to get there? Concerned that everything out there will bite you?
All valid worries, but allow us to prove once and for all that some of these myths are really not as bad as they sound, while others are outright nonsense. Here we clear up some of the top misconceptions to ease your nerves, answer your questions and hopefully, convince you otherwise. So please believe us when we say, none of these five common qualms outweigh the countless positives about visiting this amazing country.
1) It's always hot and dry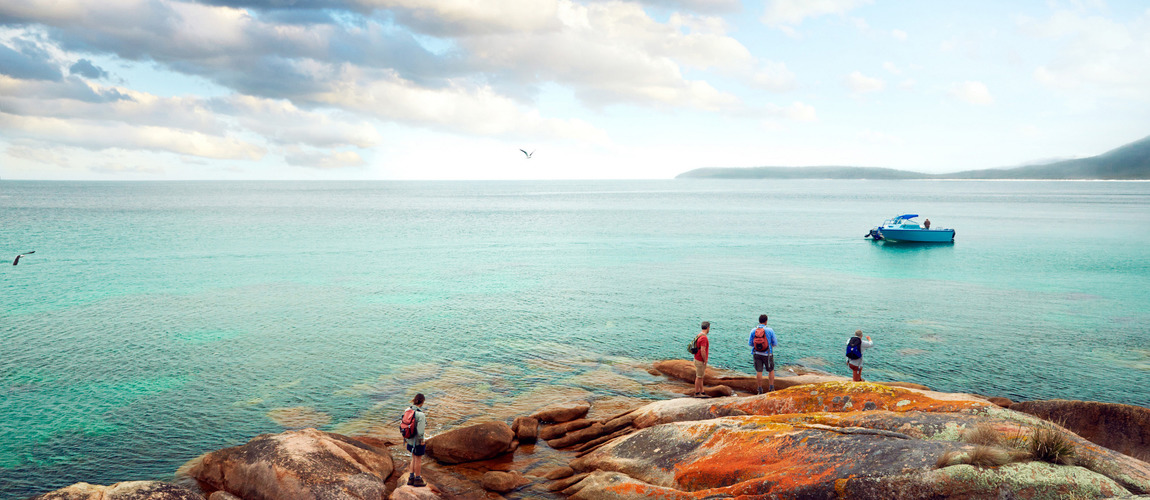 Of course Australia has an enviable climate to bring out the green-eyed monster in most of us Brits. But when planning a trip Down Under there are regional weather differences to remember. For example, Tropical North Queensland has a wet season from October to March which coincides with the summer months. So if you're looking to lay in the sun or snorkel in clear waters this region is best visited between April and September. The weather is still warm, though a lot less humid with less rainfall. It is the tropics after all.
And whilst it might be wet in the Northern Territory from November to April, this shouldn't deter you. In fact, not only is this a cheaper, less crowded time of year to travel, it's also when the regions mighty waterfalls are at their most impressive. So don't forget to look for the pros and cons of travelling at each time of year.
Of course, it does get cold from time to time. A blessing for those people who's internal gauge goes into overdrive if the temperature hits 25 degrees! Much of the southern part of Australia benefits from a temperate, Mediterranean climate with mild winters that can be very pleasant for touring, especially in the shoulder seasons of spring and autumn. Also a perfect time to travel if you're keen to do any walking or hiking.
If you do plan to travel in winter (June to August) don't forget to take a warm jacket or a few layers - especially if you intend to visit Tasmania where, on occasion, the temperature drops below zero. 
2) You can drive across the country in a few weeks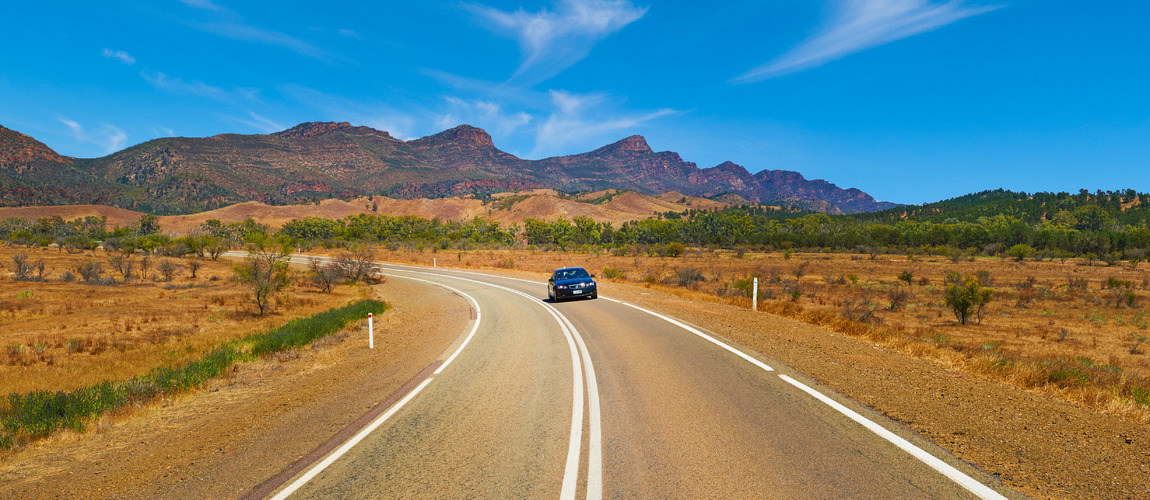 Who wants to spend hours on end driving on holiday? So many people try to squeeze too much in when they visit Australia for the first time. And whilst you can just about drive across it in a couple of weeks, consider if you'd actually prefer to be driven on a guided tour or take an iconic rail journey (and actually get the chance to look out of the window) or if you'd benefit from an internal flight or two to cut out time taken up by travelling.
Whilst it's also a great destination for a self-drive, it's always good to mix it up a bit and see a place from a variety of perspectives. Why not try a combination of shorter self-drives, a guided tour, a rail journey and set aside a few nights to relax on a city, nature or beach break - a holiday within a holiday.
Understandably you want to see as much as you can when visiting Australia, but it is a big country. There are plenty of convenient and efficient transport options available so you can make the most of the time you have. Remember, you can always go back...
3) You'll only take one big trip there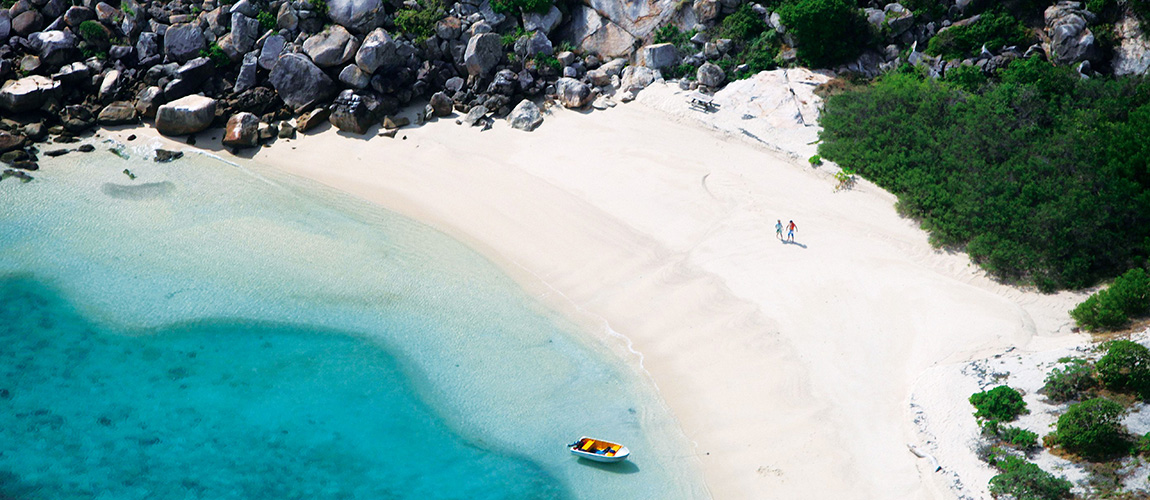 Fact is, people go back again and again, yet most people think they'll only go once. Would you try to see the whole of the USA in one trip? Instead of cramming everything into one huge trip, take our advice and choose a couple of areas, states or territories, and do them well. This way you won't be left feeling like you need to go back anywhere and do it properly. You can simply choose a couple more on your next trip with the overall result being that you'll eventually have seen the whole country, and get right under the skin of the places you visit too. 
With travel getting increasingly easy, it's also opening up new opportunities to visit. Flight prices have gone up slightly but compared with the price of inflation, it's actually getting cheaper to fly to Australia. 
One thing that's certainly true is the more you see, the more you'll want to see. Australia is infectious so don't say we didn't warn you! Lots of Austravel customers return every few years, whether it's to see family and friends or just to explore another part of this incredible country. Trust us when we say you'll definitely want to go more than once.
4) It takes two days to get there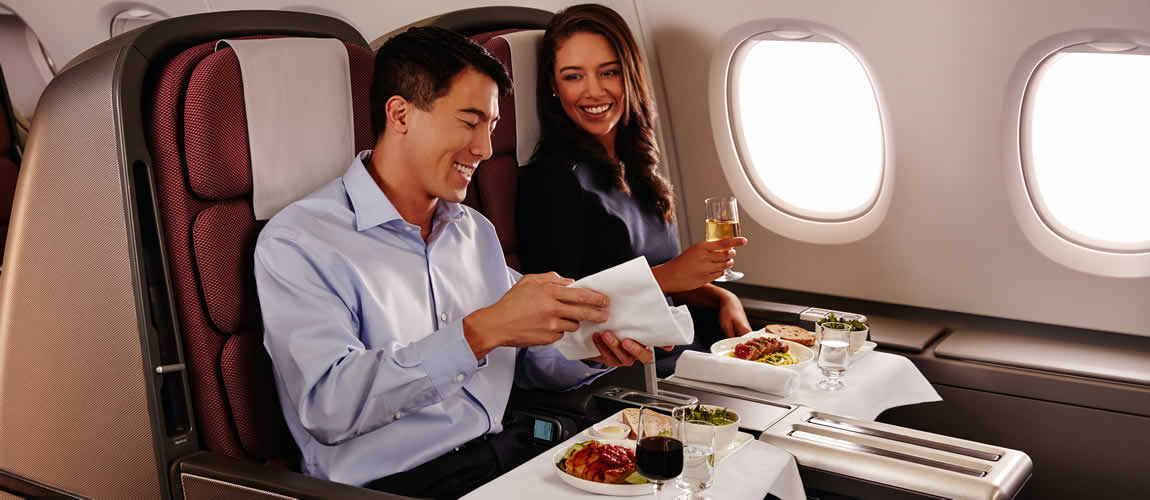 OK, so it's not the same as a short hop to the Costa Brava, but Australia offers so much more when you get there! The flight is worth the rewards at the other end.
The perception is that it'll take you days to get there when in fact it's now under 17 hours with Qantas' new direct flight from London. Other options that'll shave a few hours off your journey include starting or finishing in Perth, Darwin or Cairns. For example, did you know that the flight from Hong Kong to Cairns, the gateway to the Great Barrier Reef, takes just over seven hours? And Singapore to Darwin... under five hours! Alhough these aren't your typical arrival points (i.e. Sydney or Melbourne), flying into these cities could save you a lot of time if you're planning to visit them anyway, so why not start and finish your holiday here? 
And of course there's plenty of stopover options to visit en route and break up your journey. Choose one of the popular stopover cities like Hong Kong, Singapore and Dubai, or try some of the more unique options such as Doha, Abu Dhabi, Tokyo, the Philippines, Vietnam, Canada, Mauritius, Bali and more...! We're always happy to discuss the exciting places you could go and help create the perfect route for you.
5) It's full of snakes and spiders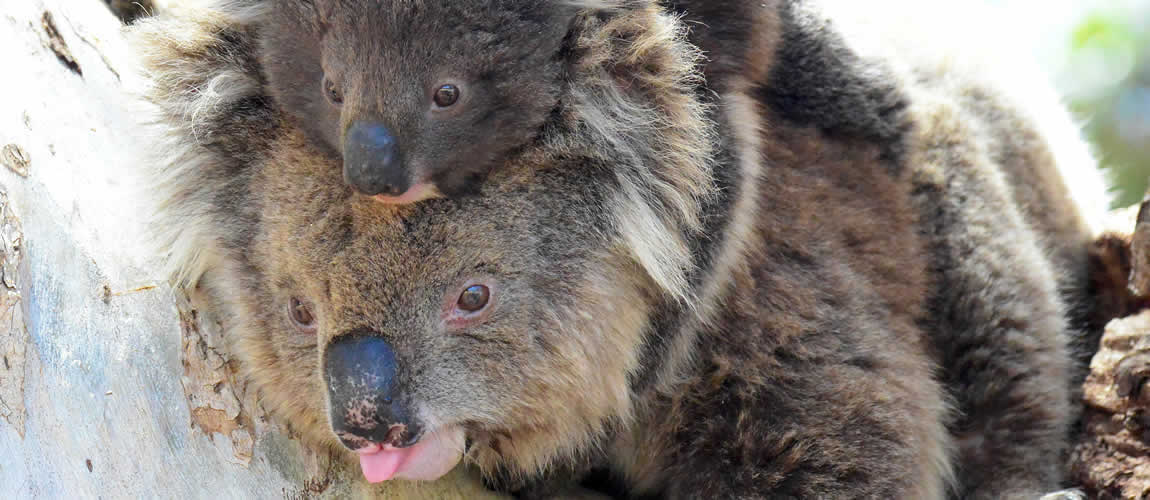 Australia is full of wildlife, true. Wildlife you won't find anywhere else in the world for that matter and you may never see if you don't visit. Platypus, koalas, kangaroos, echidnas, wombats, quokkas, Tasmanian devils.... The list is long and very varied (and generally very cute and fluffy). Wildlife experiences include everything from swimming with the gentle whale sharks in Western Australia to spotting wild koalas munching on eucalyptus on Kangaroo Island and discovering rare bird life that's found nowhere else on Earth other than the Northern Territory. And of course you know you're in Australia when you come across your first kangaroo!
The likelihood of coming face-to-face with anything dangerous is minimal. No doubt every Aussie you meet will delight in telling you stories of killer snakes and spiders but in reality, unless you're camping in the rainforest, you're unlikely to come close to anything remotely threatening. In fact, you're much more likely to come a cropper from over-indulging on the wine or suffer sunburn if you don't "slip, slap, slop" on the sun cream as the Aussies say.
If you're still not convinced, keep to the urban areas or head somewhere south like Tasmania where the poisonous creatures are rare and few. But remember the golden rule, if you don't bother it, it's unlikely to bother you.
Now, have we put your mind at rest about some of the unrealistic expectations you may have about the land Down Under?
To sum up… It's not always scorching. You can't do the whole country well in a two-week holiday so you'll definitely want to go back again, and should! It doesn't take days to get there and there's plenty of flight options for you to choose the best journey for you. And finally, unless you go looking for them, you're unlikely to see any nasty creepy crawlies. If it was that dangerous, why would so many people live there?
If you've always ummed and ahhed about booking a holiday to Australia, jokes aside, it really is one of the best countries in the world. Yes, we may be quite biased, but why not see for yourself. We've got a feeling you'll probably agree…