Canberra is the award-winning restaurants, fascinating museums, natural beauty and the nation's capital. But most of all, Canberra is full of surprises.
There's really no other city like it, everything is so close and convenient. In the morning you can be wandering around the latest exhibition at the National Gallery of Australia, then in the afternoon, hiking up Mount Ainslie for unrivalled views of the city and mountains beyond.
So whether it's a small part of your itinerary or you plan to spend a week there (hopefully you will after reading this), here are five very good reasons why Canberra is worth calling in on. And if that wasn't enough, we also rounded up some recommendations from our Austraveller, Chris, who recently visited the capital and came back raving about the place.
1) It's the cultural capital
Culture? Museums? Theatres? Are these what you look for in a city? Then Canberra won't disappoint.
With a large population of public sector workers, academics and students, Canberrans are a well-educated bunch and so art galleries, concerts, exhibitions are frequented by locals just as much visitors to the city.
Canberra's cultural sights are dotted around Lake Burley Griffin, most within easy walking distance of one another meaning it's easy to tick several off in one go. Though for those extremely short on time, we recommend the big four: the National Museum of Australia, Parliament House as well as the National Gallery of Australia and National Portrait Gallery, both of which are regularly voted the nation's favourite art museums.
What's more, you can explore the city's arts and culture for free! Nearly all the museums have free admission. Plus, many of Canberra's top attractions offer free guided tours at set times each day so make sure you note these down when planning your time in the capital.
Chris on Canberra: "The National Museum of Australia provides a great insight into the history of the country. However, another place I particularly enjoyed was the Australian Institute of Sport. It's really interesting (especially if you like sport) and tells the story of how the country's national sporting icons have passed through this facility and gone on to become part of sporting history."
2) Festivals and events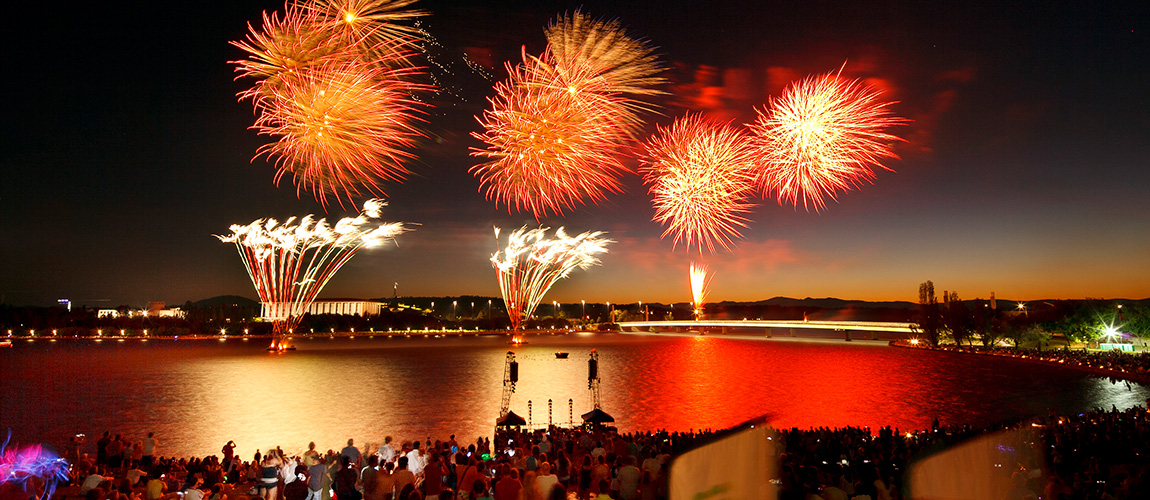 Canberra definitely doesn't need an excuse to celebrate. It celebrates anything and everything with exciting festivals and events throughout the year.
In September the city hosts Floriade, the prettiest introduction to spring there is. The festival takes over Commonwealth Park with tens of thousands of flowers in full bloom. If you want to see more of Australia's varied and vast fauna, consider making a trip to the Australian National Botanic Gardens too.
March is also a busy month in Canberra's event calendar. At this time every year, the skies around the city and surrounding countryside fill with colour for the annual Canberra Balloon Spectacular. Held over nine days, it's considered one of the biggest and best hot air ballooning events in the world.
Then there's Enlighten, a city-wide multi-day event where the Canberra's national attractions open their doors after-hours to host an array of exclusive experiences. Expect blockbuster exhibitions, live music, stand-up comedy, thrilling behind-the-scenes tours, pop-up food stalls and more. And in case that wasn't enough, March is also the month that Canberra celebrates its birthday: Canberra Day. Another day packed full of entertainment, food and fun (and free) activities. It's one party after another in Canberra.
3) Food and wine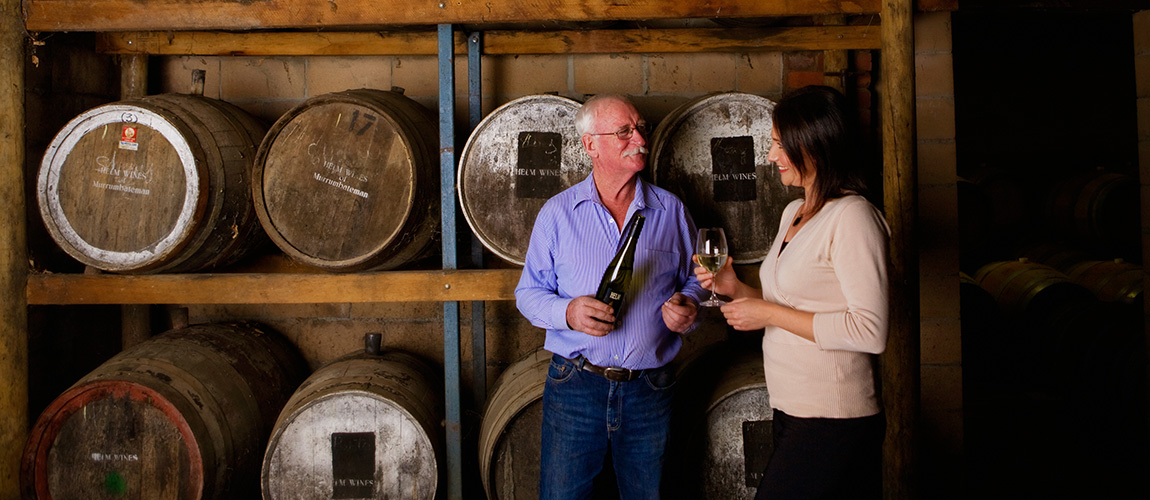 Foodies, you're in for a treat. Brimming with award-winning restaurants and cool cafés, Canberra has a thriving food and wine scene.
Canberra's restaurants sure give dining hotspots in Australia's other state capitals a run for their money. From 'hatted' restaurants such as Aubergine, Capitol Bar & Grill (at the QT Canberra hotel) and Courgette, through to family-friendly diners and friendly locals, there's a smorgasbord of sensational eateries to choose from.
For those who enjoy their wine, there are over 30 cellar doors located within 35 minutes' drive from Canberra. Book yourself onto a wine tour to discover the sights and smells of the vineyards, taste gourmet food and wine pairings and of course, sample some of the region's best cool-climate wines.
Canberra also boasts a whiskey distillery and several microbreweries serving up craft beers, ciders and other creative tipples. There's certainly something for every taste in the capital.
Chris on Canberra: "For something completely different, try truffle hunting. It's a really enjoyable experience where you learn and see how the dogs find the truffles (they're incredibly well trained!) and then afterwards you get to taste the homemade truffle ice cream."
4) Wildlife and nature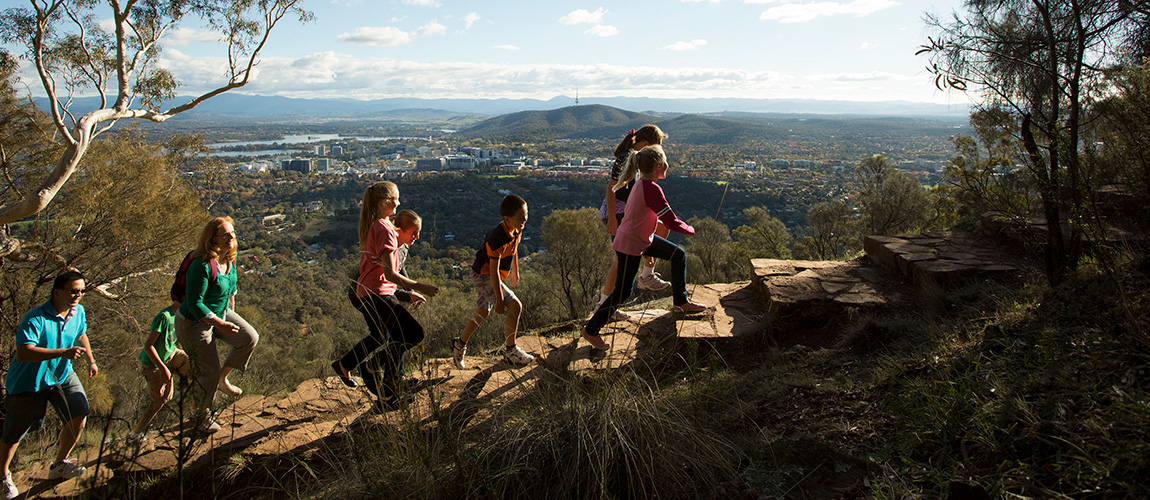 With Canberra you get the best of both worlds; the city and the countryside, or as the Aussie's call it 'the bush'.
Surrounded by national parks, you can be out of the city and amongst nature very quickly. Cradling the city are three mountains: Mount Majura, Black Mountain and Mount Ainslie, all of which are havens for nature lovers. Needless to say, each peak offers spectacular views too.
If you'd like to get up close with Australia's native animals such as kangaroos, emus, platypus and more, Tidbinbilla Nature Reserve to the south of the city is the place to go. Bushwalk along the reserve's countless hiking trails and spot wildlife as you go, then enjoy lunch at one of the many idyllic picnic spots.
The city itself is also very green. Thanks to Walter Burley Griffin and Marion Mahony Griffin, the architects who designed the city, Canberra is intentionally spacious with wide avenues and tree-lined streets; the ideal nature-filled city.
Chris on Canberra: "Make sure you go to the top of Mount Ainslie, you can walk to the top in less than an hour or go by car. You can see for miles from the lookout. The view over the city is fantastic and you can pick out all the famous landmarks below, including Parliament House, Lake Burley Griffin and then either side, there are sprawling parklands and mountains. It reminded me of a smaller version of Washington DC in America."
5) Self-drive start or finish point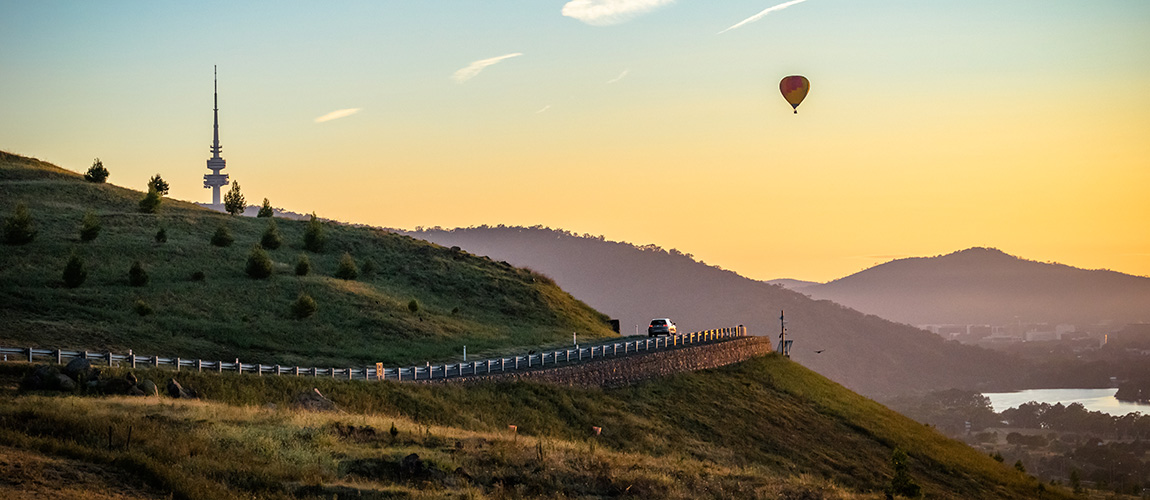 Ready for a road trip? Whether you're flying in and driving out, or the city is your final destination, it's a very easy place to get to and from.
You can fly directly into the city with Singapore Airlines from the UK via Singapore, or opt for an internal flight from Melbourne or Sydney. However, hiring a car is always the best way to experience the real Australia, and Canberra is an excellent place to begin your adventure.
While there's masses to see within a one-hour radius of the capital, a two-hour drive will get you to Australia's beautiful Pacific coast. Then in three to four hours you can be gazing up at the famous Sydney Opera House, or simply drive straight to Sydney in just three hours.
Alternatively, travel southeast out of Canberra and hit the coast at the charming seaside resort of Batemans Bay. Continue your journey south, driving through the pretty beachside towns of Australia's southeast coast. Places such as Gipsy Point, Metung and the extraordinary coastal wilderness of Wilsons Promontory. Hop over to Phillip Island to see the famous (and extremely cute) 'Penguin Parade' where the little penguins waddle up the beach to their nests at dusk. Continue along the coast and finally arrive in the stylish city of Melbourne.
Whichever route you choose, you're sure to be blown away by the continuous string of spectacular coastal scenery, picturesque seaside towns, pristine national parks, world-class attractions and much, much more.
Chris on Canberra: "Canberra is an ideal extension to any self-drive holiday to or from Sydney and the drive is quicker than you may think! Taking a coastal route may take slightly longer, but it's definitely worth it as there's plenty to see along the way. I recommend stopping off in Jervis Bay. The beaches there are said to have the whitest sand in the world and you're almost guaranteed to see dolphins all year round."
So if you enjoy stunning countryside, an endless array of attractions and learning about the history of a country, you can't go wrong with a visit to Australia's capital city. And by now, we've hopefully given you reason enough to make Canberra part of your next Australasian getaway.