If Australia is known for one thing; it's incredible beaches. So when it comes to holidaying in Australia, you can be sure you'll be spending plenty of time on the coast.
Choosing which beach(es) to go to however, is another matter.
There are thousands of beaches in Australia – over 10,000 in fact – and if you were to visit a different Aussie beach every day, it would take you over 29 years to see them all.
Some, like your Bondi's and your Byron's, get a little more limelight than others. These are the ones that tend to be slightly busier, and are usually closest to the big cities. They are the beautiful beaches you see in the travel guides, and the ones that tourists and locals alike flock to. But they're not the only options.
If you are looking to escape the crowds and enjoy the untouched natural beauty of some of Australia's lesser-known beaches, read on.
We've lined up the best alternative beaches that are just as breathtaking as their more famous counterparts.
1) Gold Coast, QLD
First try...
Surfers Paradise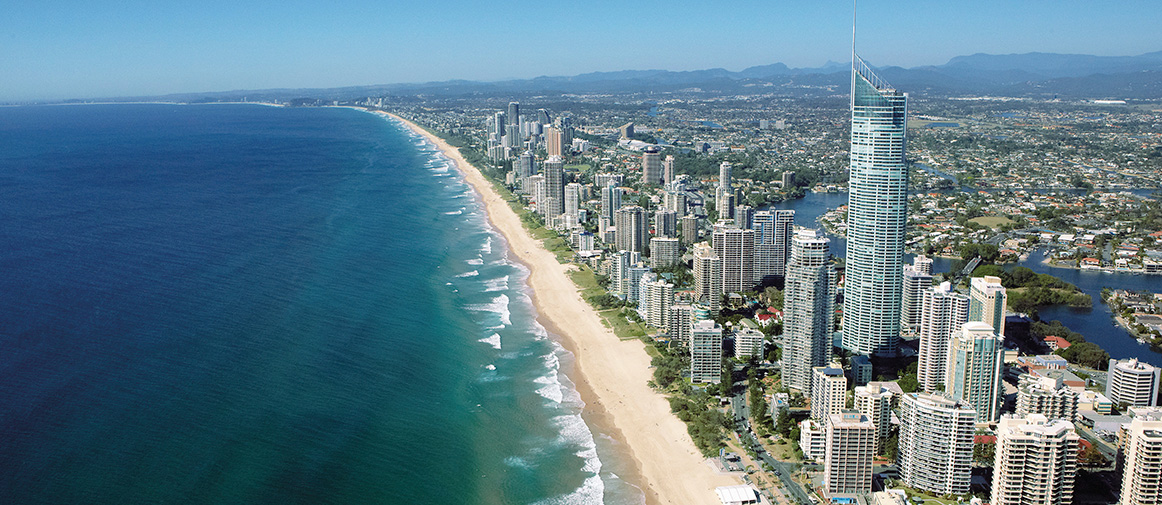 Loud, proud and dazzling, Surfers Paradise is the quintessential Australian beach holiday destination. It's a popular holiday choice for Aussies too, which means your morning stroll along the beach is never a lonely one. Surfers is a busy entertainment hub with lots of big events including music festivals, surf lifesaving competitions and it'll also be centre stage for the 2018 Commonwealth Games on the Gold Coast. Needless to say, there're plenty of beachside amenities and activities that keep Surfers' energetic atmosphere pumping.
Then try...
Burleigh Beach
For a more low-key, relaxed atmosphere, head a little further down the coast to Burleigh Heads. A quieter beach with great surf and winding walking tracks up to the headland – a great lookout point to spot dolphins and migrating whales. There's also grassy beachfront parklands if sand isn't your idea of fun. With lots of top quality cafes (try Commune Café!) and restaurants just one road back from the beach, you'll be able to grab a coffee for that peaceful morning stroll, no problem.
2) Sydney, NSW
First try...
Bondi Beach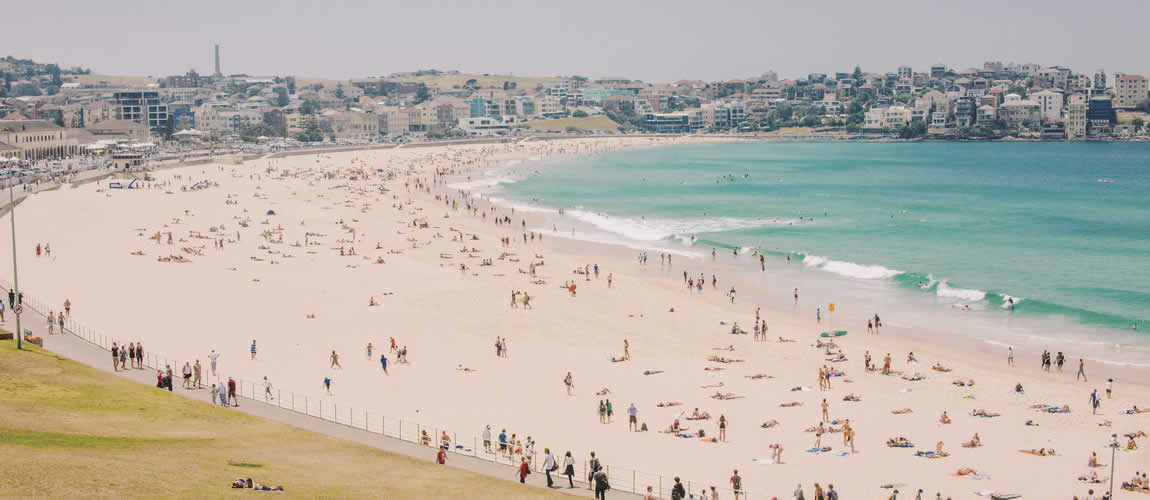 Almost synonymous with Sydney, Bondi is the city's most popular beach suburb and one of Australia's most visited beaches. As far as Australian beaches go, it's not all that big but what it lacks in size, it makes up for in personality. With its artistically graffitied walls, surf school students and outdoor café culture, this Aussie icon is certainly worth a visit. However, to get away from the hustle and bustle, how about a scenic coastal walk to discover some of Sydney's other pretty beach suburbs?
Then try...
Bronte Beach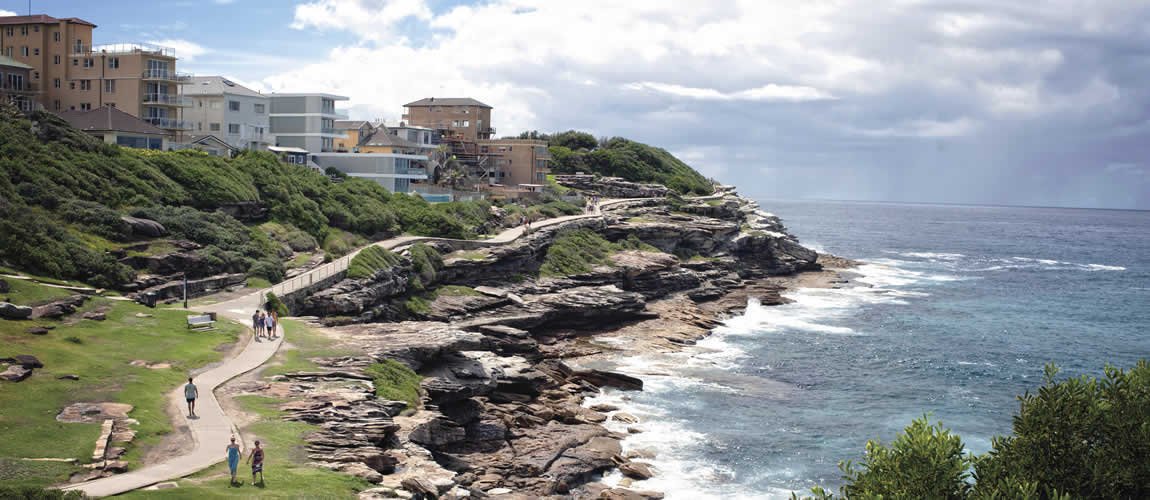 Head to the south end of Bondi and pick up the Bondi to Bronte coastal walking track. For those who can't laze on a beach all day (easily done, though), it's the perfect way to spend a sunny afternoon. Just 2km away and about half an hour's walk, you'll find Bronte Beach. This sheltered, family-friendly beach is a popular spot with the locals – away from the touristy crowds of Bondi. Further along the coastal path is Coogee Beach. At another 4km and over an hour of walking, it's quite a hike. However if you do decide to go, we recommend refuelling at the re-vamped Coogee Pavilion. Once the Beach Palace Hotel, now a huge, beautifully decorated restaurant complete with an adults-only rooftop bar so you can catch the last rays of the day. Don't worry about walking back, there's plenty of regular buses that'll take you back to Bondi (if that's where you parked) or into Sydney's city centre.
3) Byron Bay, NSW
First try...
Main Beach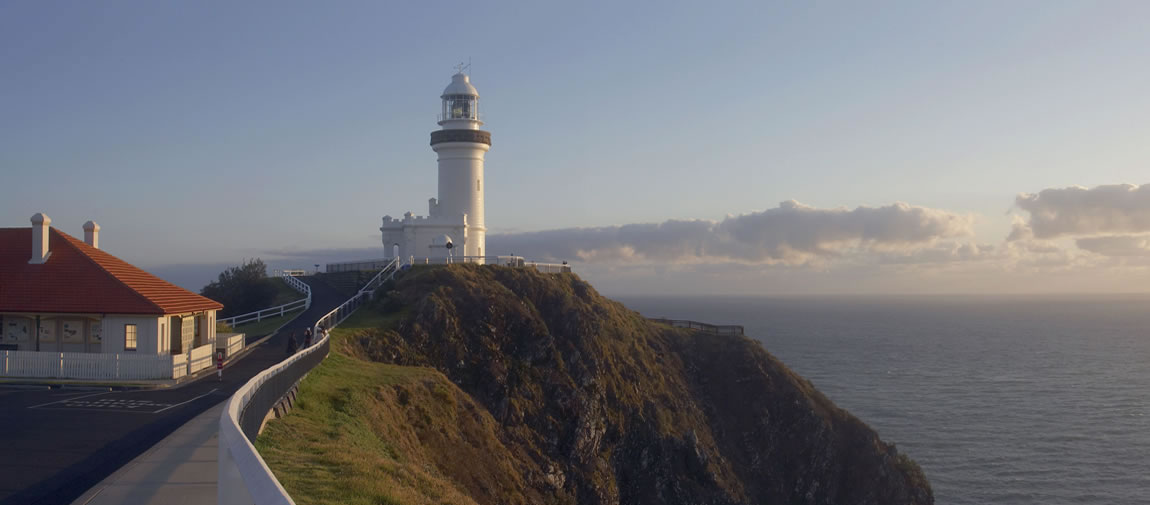 Byron Bay is a charming coastal town with a big surf scene. As the name suggests, Main Beach is Byron's most popular stretch of sand, and there's plenty of it. However, if you want to stay near the beachfront facilities, and within sight of the lifeguards, you'll find yourself on quite a busy portion of the beach. Byron Bay is also home to Australia's most easterly point – Cape Byron. A walk up to the cape's iconic lighthouse is a must-do, especially as parking at the lighthouse is minimal and quite pricey. Plus, if you go by road, you'd miss all the stunning views across the bay.
Then try...
Tallow Beach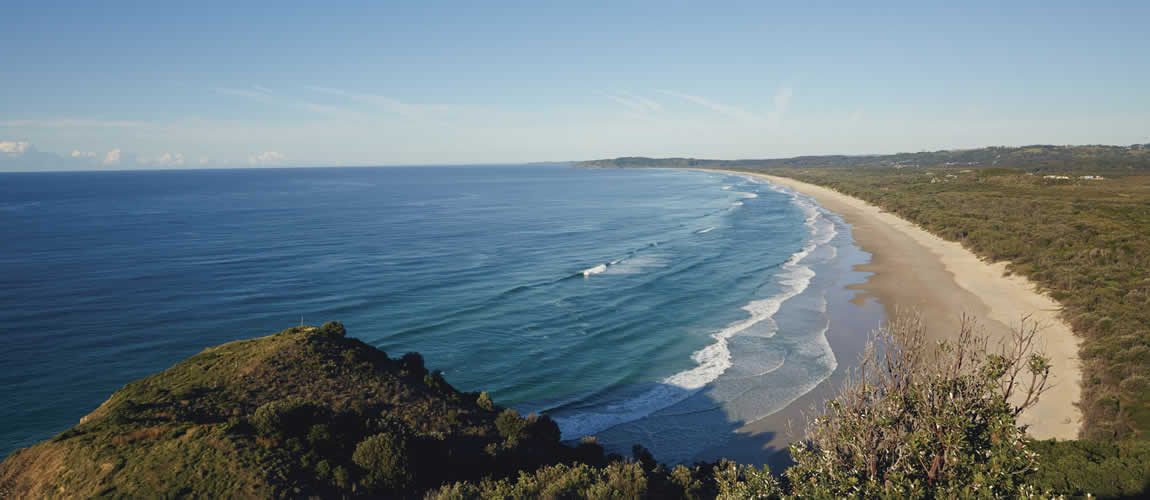 Once you reach the Cape Bryon Lighthouse, you'll look down on Tallow Beach in the south. A huge expanse of pristine white sand as far as the eye can see, Tallow is twice the size of Main Beach and often empty outside of school holidays, bar a few fishermen and surfers. If you want that whole-beach-to-yourself feeling, take an early morning stroll along Tallow before others turn up to take advantage of this 6.5km stretch of glorious, untouched beach. Just to note however, the beach is unpatrolled so opt for another of Byron's beaches for a safer swim.
4) Cairns, QLD
First try...
Cairns Lagoon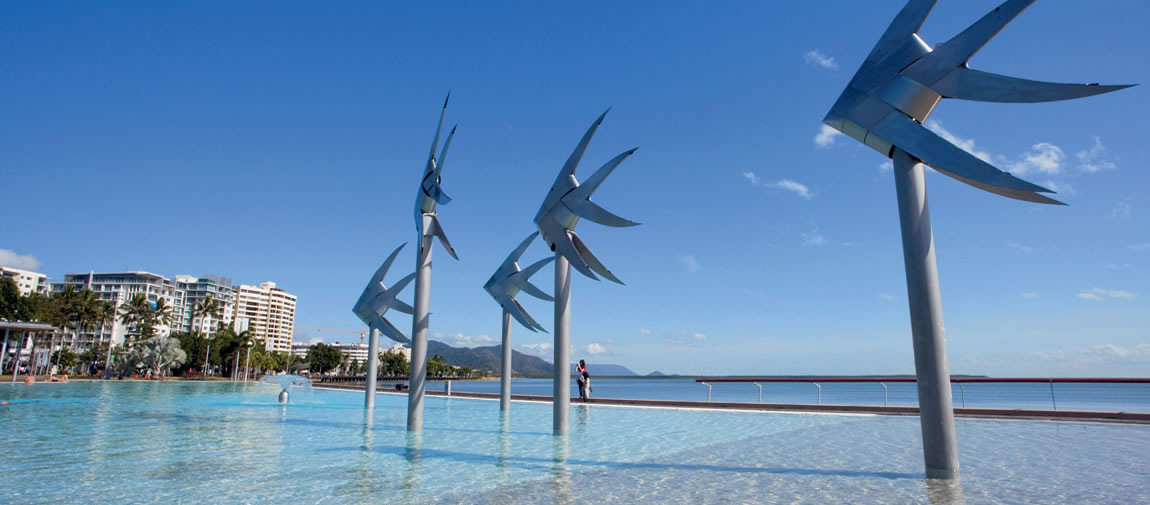 No, this isn't a beach, but it's the closest cool off option Cairns has to offer. A man-made lagoon with real sand and plenty of green parkland to lay your beach towel, this is Cairns' practical beach alternative. Looking out past Cairns Esplanade, you'll see why this big lagoon was built. When the tide is high, the water comes right to the shorefront boardwalks, and when the tide is out, Cairns is more mud flat than sandy beach. Luckily, Cairns is the biggest and best launch pad to one of the seven natural wonders of the world – the Great Barrier Reef.
Then try...
Palm Cove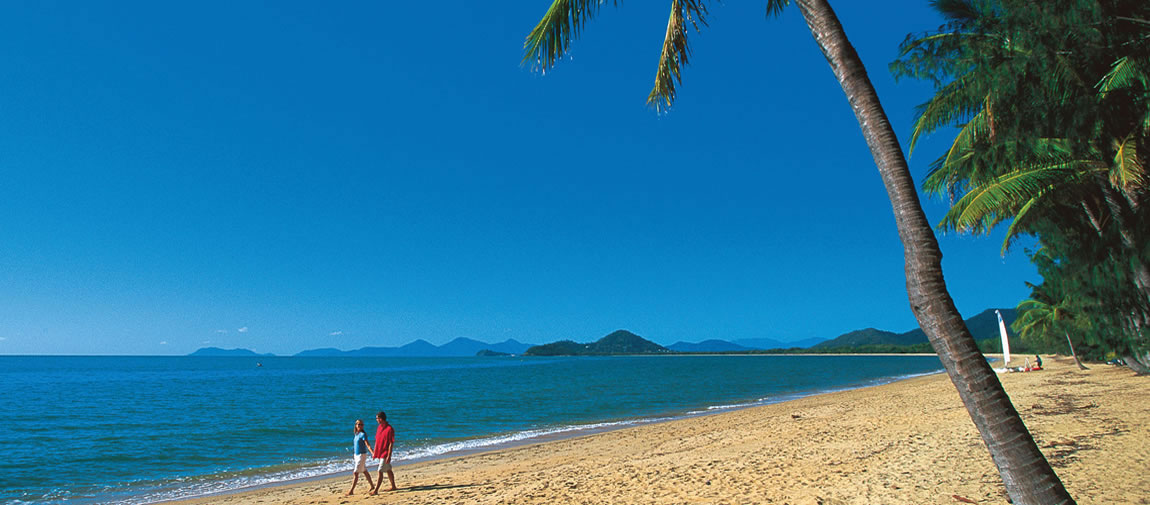 What Cairns lacks in the way of sand and sea is made up tenfold by the beaches in its northern suburbs. There are plenty to choose from; Trinity Beach, Yorkeys Knob with its lovely marina, but we've chosen the picturesque, palm-fringed shores of Palm Cove. It's as pretty as the name sounds. White sand, bath-warm water reaching temperatures of 30 degrees in summer months (October to March) and not a blue plastic sunbed in sight. Palm Cove is a small community with luxury resorts, boutique hotels and family accommodation options, along with a Thai, Italian, Greek, Indian and a variety of other restaurants to choose from. If you're looking for some peace and quiet, Palm Cove is the perfect beach getaway.
5) Perth, WA
First try...
Cottesloe Beach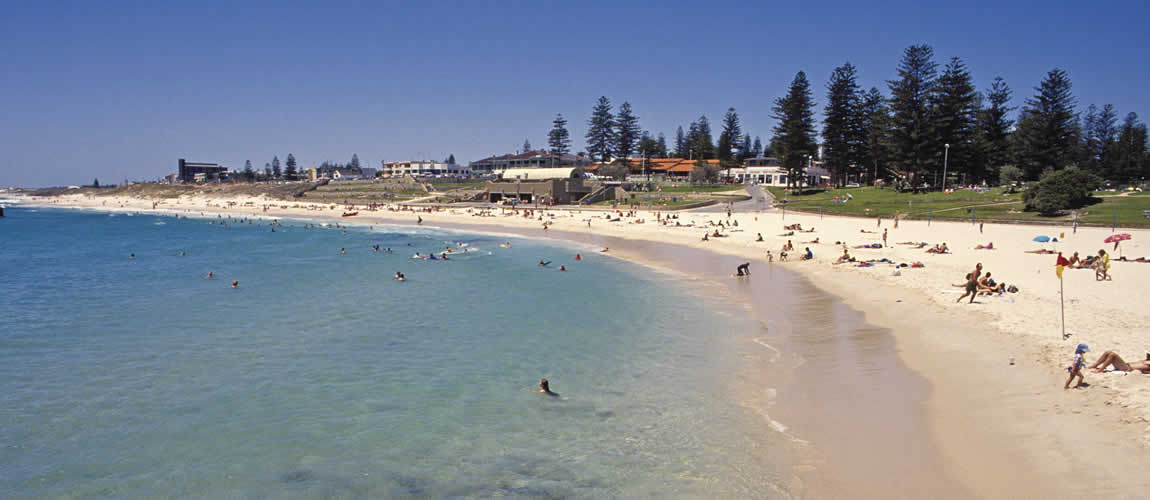 As far as city beaches go, Cottesloe in Perth is pretty impressive. It's clean, safe and has lots of shade from the surrounding pine trees. Just 15 minutes from the city, Cottesloe has all the amenities you need and plenty of food and drink options. Parking can pose a problem however, so arrive early or roll up after the day crowd has gone to enjoy the spectacular sunset against the Indian Ocean. As you watch the sun go down, enjoy a cold beer and sharing platter at the Cottesloe Beach Hotel's Verandah Bar – the perfect beachside combo.
Then try...
Scarborough Beach
During the day, head to Scarborough Beach further up the coast from Perth. Crisp white sand and turquoise water, Scarborough is another of Perth's beautiful beaches. Another 15-minute drive north is Sorrento Beach with its quiet, calm atmosphere and continuing up the beach you come to Hillary's Boat Harbour and Marina – a hub for shopping, eating and other entertainment venues including a waterpark and aquarium. With over 60 shops and dining outlets, Sorrento Quay Boardwalk is the perfect place to get out of the midday sun.
6) Melbourne, VIC
First try...
St Kilda Beach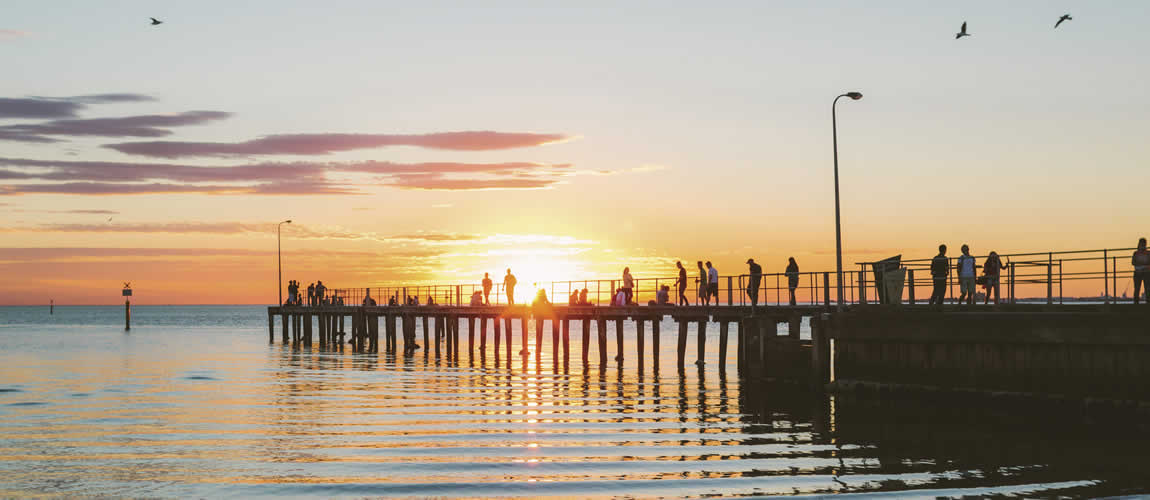 A short tram ride from the city centre, St Kilda is Melbourne's beachside playground – especially when the sun is shining. Join the walkers, runners and cyclists on the busy foreshore, jump on a ride at Luna Park – a carnival-esque theme park, or wander along the historic St Kilda Pier. Keep an eye out for little penguins at the St Kilda Breakwater, and the Sunday St Kilda Esplanade Market is the place for picking up trinkets to take home. With so much to do and see in the area, you probably won't even spend much time on the beach itself!
Then try...
Dendy Street Beach (or Brighton Beach)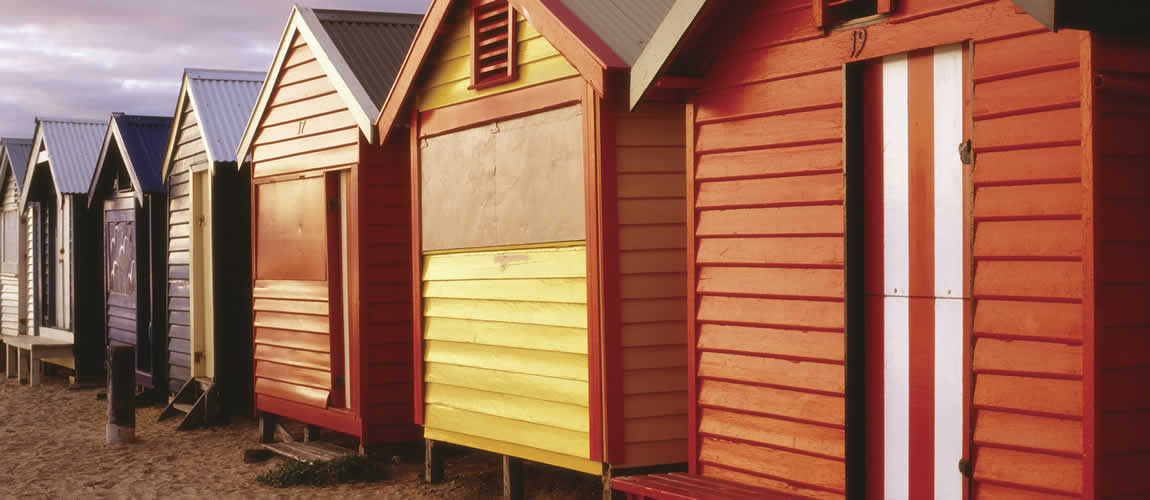 Slightly south of St Kilda, you'll find the more relaxed, up-market beach suburb of Brighton where the 82 distinctive bathing boxes of Dendy Street Beach are quite the seaside sensation. Thought to be built in the 1860's, this procession of colourful beach huts are one of Melbourne's most iconic beach features. On a clear day, their colours really stand out against the blue sky and white sand, and with Melbourne's skyline in the background, they make for great photo opportunities.
So wherever you go in Australia, why limit yourself to just one sandy spot when there's thousands of stunning beaches to discover?