Discover every shade of green in the Daintree Rainforest; dive the greatest reef on Earth; relax in palm-lined paradise. One thing's for sure – Tropical North Queensland is a rite of passage for your first time Down Under.
But where exactly is Tropical North Queensland, or Far North Queensland as it's sometimes called? And what does it have to offer? The answer is plenty, and you could spend a whole holiday exploring this lush and colourful part of Australia.
Here, we give a rundown of some of the handy, good-to-know facts about the region and our top six must-see sights to tick off when visiting Queensland's Tropical North.
The quick facts
Tropical North Queensland stretched from the city of Mackay on the east coast to the northern tip of Cape York.
Cairns is the main international gateway to Queensland's Tropical North region.
Flying from London to Cairns takes approximately 24 hours with one single stopover.
Cairns Airport is just a ten-minute drive from Cairns city centre.
Though temperatures are warm year-round, the Tropical North experiences two distinct seasons: the wet (from October to March) and the dry (from April to September).
The Tropical North Queensland tick list
1) Great Barrier Reef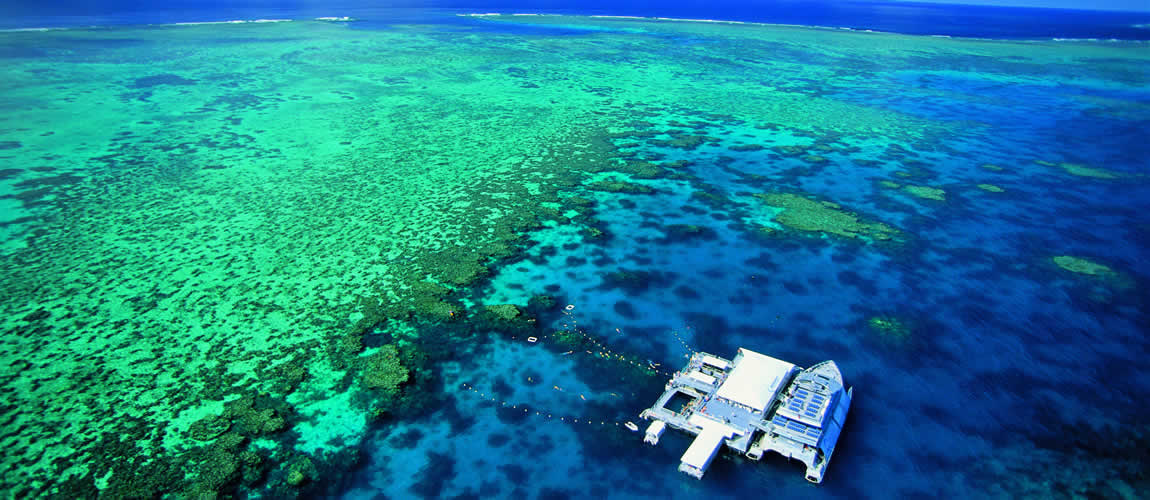 It's not just a reef, it's THE reef.
One of the seven natural wonders of the world, the Great Barrier Reef is the world's largest and most spectacular coral reef system. Azure, glass-like waters are windows to the marine wonderland below. Discover over 1,600 species of fish along with whales, dolphins and rays that call the reef their home.
Whether you choose to dive, snorkel, sail or even fly over this natural masterpiece; the reef can be easily accessed from Cairns, Port Douglas, Mission Beach and many other coastal launchpads.
2) Daintree Rainforest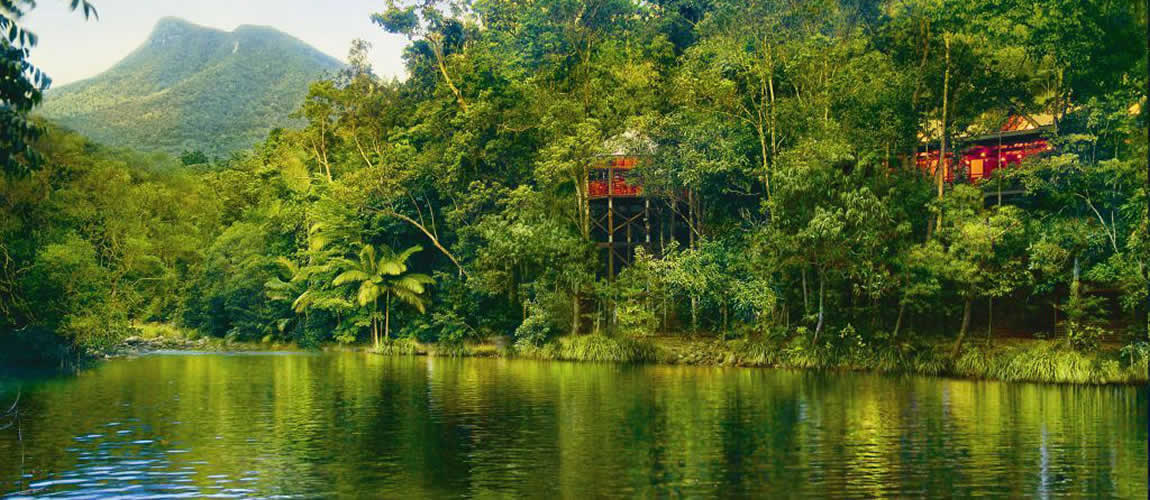 Part of the World Heritage-listed Wet Tropics, Daintree is the oldest rainforest on the planet.
Spot crocodiles and colourful birds on the mighty Daintree River, head into the dense jungle of ancient trees and visit Cape Tribulation where the rainforest meets the reef. From guided walks and 4WD tours, to tree houses and hidden eco resorts (such as Silky Oak Lodge pictured above), there's many ways you can experience this ancient wilderness.
3) Cairns and beaches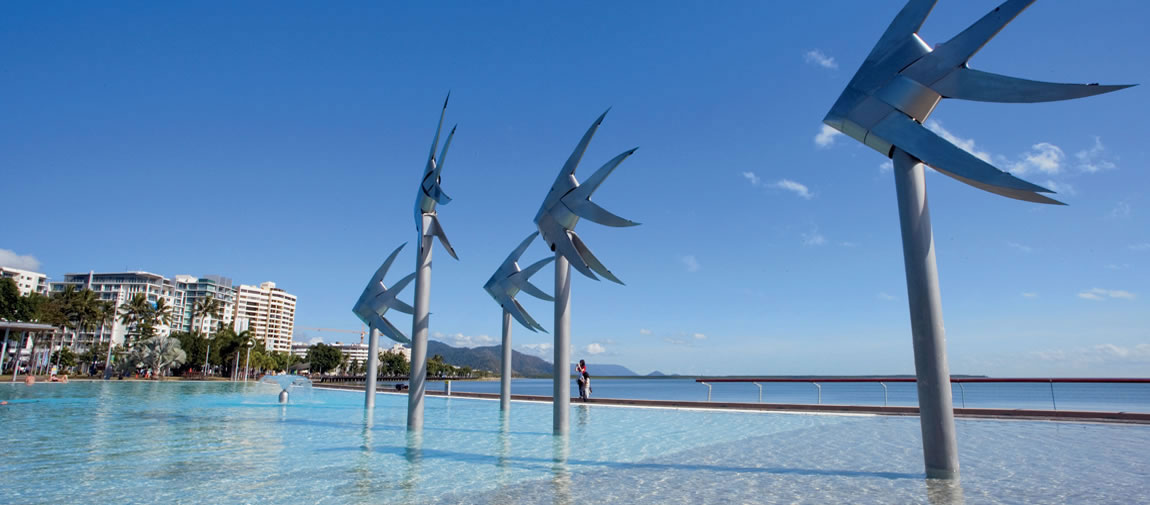 Cairns is the exciting hub of the Tropical North region. A compact, yet vibrant city, relax at the man-made Esplanade Lagoon, dine alfresco on fresh seafood along the marina and take advantage of the 600 plus tours that operate out of the city.
Perfectly positioned with the reef, rainforest and outback right on its doorstep, you can also drive 20 minutes north to the bath-warm waters of Trinity Beach, Kewarra Beach and the couples' favourite, Palm Cove.
4) Port Douglas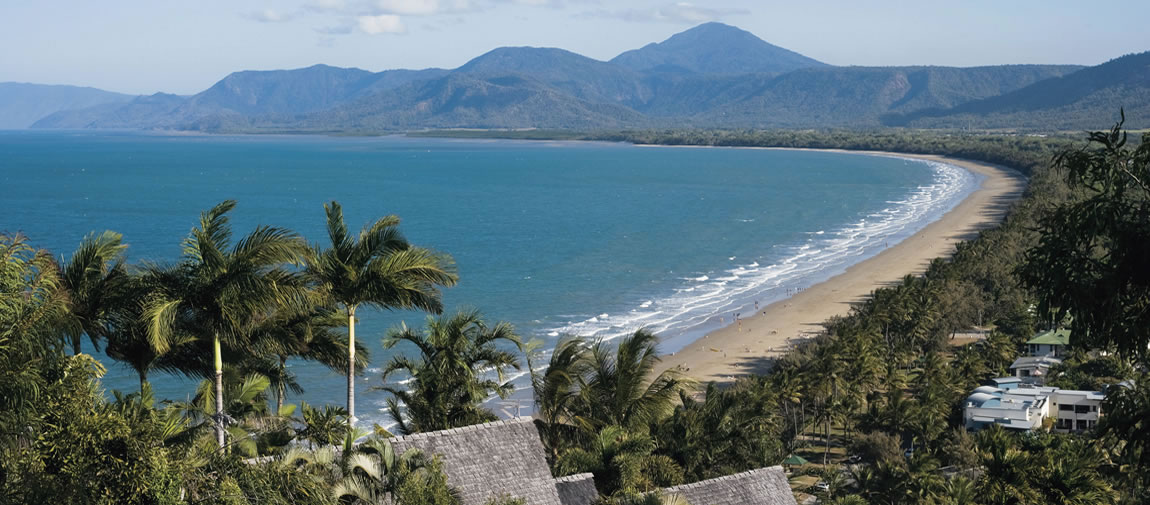 The laid-back holiday resort of Port Douglas is an hour's drive from Cairns along one of Australia's most scenic coastal roads (see the Great Tropical Drive below).
Boasting a fabulous (Four Mile) beach, boutique shopping, restaurants for every taste, high-end, luxury accommodation – you name it, Port Douglas has it. As the closest mainland port to the Great Barrier Reef and with a just short drive into the Daintree, it's another ideal place to base yourself for a reef and rainforest adventure.
5) Atherton Tablelands and Kuranda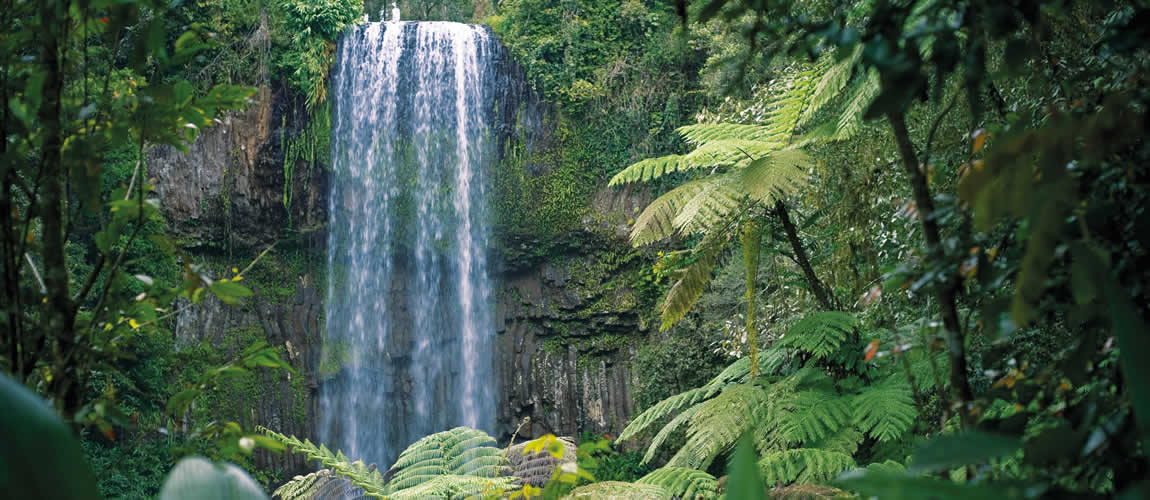 Technically two things to tick off here, but you can pick one or the other (or both, of corse) to get a taste of what the region's hinterland has to offer.
Firstly, head inland from the coast to find the rainforest village of Kuranda. Hop on the scenic railway or the rainforest-skimming cable car (you can always try the other on your return trip) to get there, then explore the quaint galleries and colourful markets with their troves of art and craft treasures.
For the foodie travellers or keen hikers and bikers, the Atherton Tablelands are also a 45-minute drive inland from Cairns. Indulge in exotic foods from the many farm gates and sample the unique fruit wines from cellar doors open to the public. Then work it all off on a waterfall-hopping circuit on foot or join a guided road cycling tour.
6) The Great Tropical Drive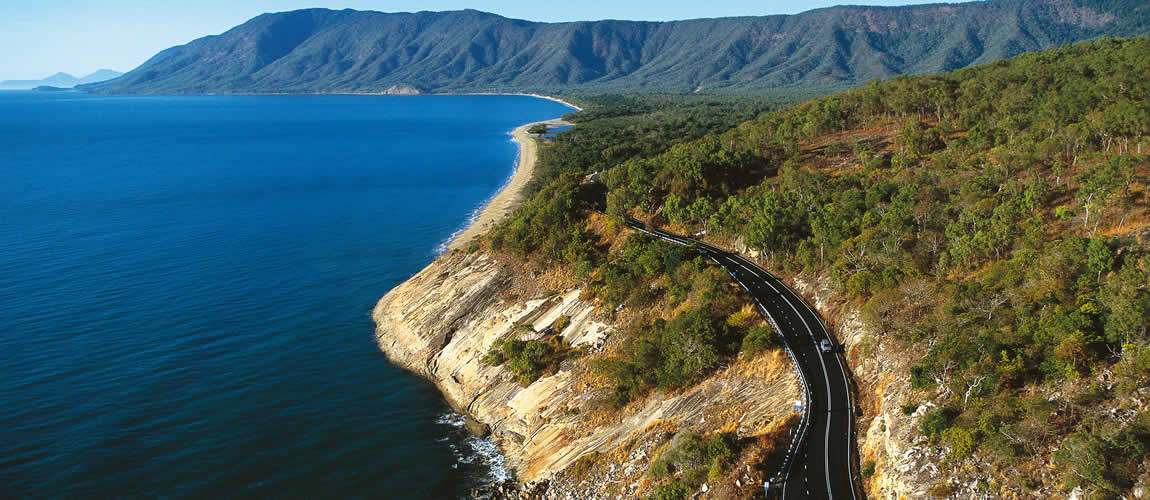 With 26 different routes to follow, the Great Tropical Drive takes you to some of Australia's best-known tropical sights including the Great Barrier Reef, Daintree Rainforest, Mission Beach and the Atherton Tablelands.
There's no way you can tick them all off in one trip - unless it's a mighty long trip of course - but even if you just one, it's still well worth hiring a car for a day or two. Pick and choose the route(s) that suit you, and encounter stunning outback scenery, wildlife, Aboriginal culture, beaches and much more along the way.
One we particularly recommend is the Captain Cook Highway running from Cairns up to Mossman. With the rainforest on one side and the Coral Sea on the other, this coastal road is one part of the epic Great Tropical Drive you won't want to miss.
So are you ready to start ticking off these tropical treasures? For more information about any of these six or more ideas of things to do on your next holiday to Tropical North Queensland, speak to one of our Travel Designers today.