When you only have a few days in an exciting, activity-filled place like Queenstown, you want to make sure you're making the most of every moment.
If you're more an alpine adventurer than a sun seeker, then Queenstown on New Zealand's South Island will be right up your street.
With a reputation as the 'Adventure Capital of the World', here's how to make the most of 72 hours in this charming, yet thrilling, Kiwi town.
Day 1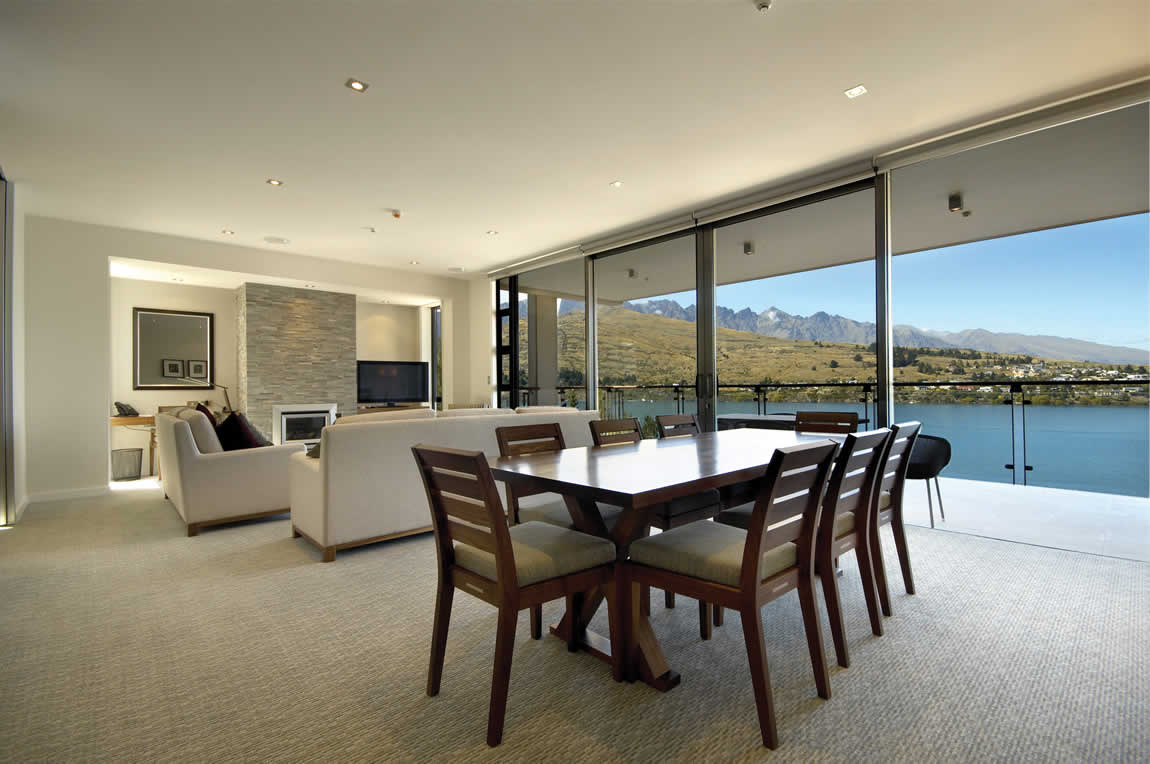 Morning
Arrive at your chosen hotel. We recommend the five-star The Rees Hotel Queenstown for its breathtaking panoramic lake and alpine views, and sophisticated luxury apartments. Once settled in, take a gentle three-kilometre walk along the shores of Lake Wakatipu into the town centre or hop on the hotel's free shuttle bus. Then, it's time for coffee! With Queenstown's cosmopolitan cafe and restaurant scene, you're sure to have options aplenty for your first coffee stop. There'll definitely be more to follow. We recommend Vudu Cafe and Larder on Rees Street (easy to remember) - the carrot cake is to die for!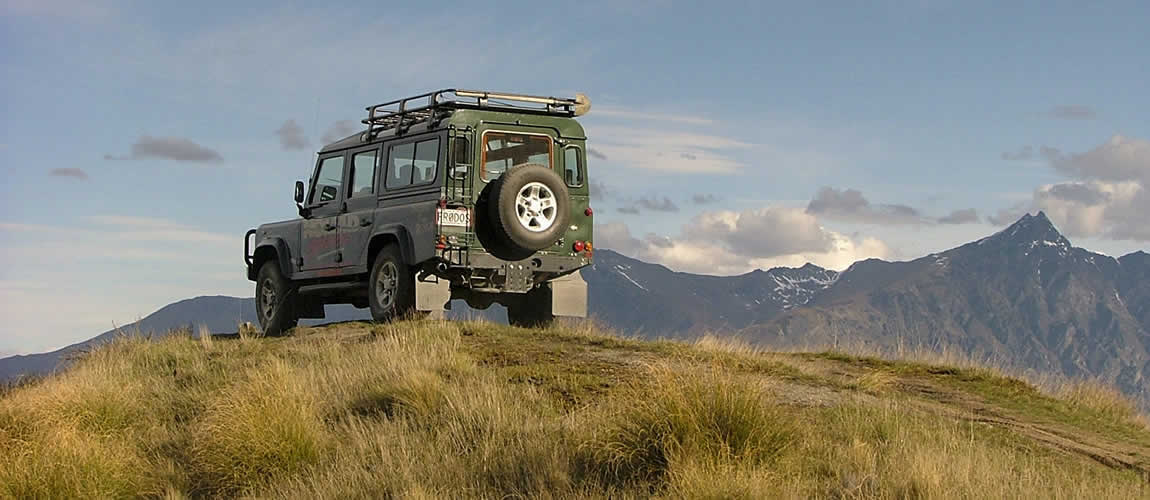 Afternoon
Tolkien fans, this one's for you. Book in for an afternoon's scenic 4WD tour around the Wakatipu Basin - perfect for anyone wanting the thrills of an off-road adventure while also discovering the famous film scenes of the Lord of the Rings trilogy. Visit the filming locations of the Misty Mountains (The Remarkables), the Pillars of the Kings (Kawarau Gorge), the Ford of Bruinen (Arrow River) and many more.
Day 2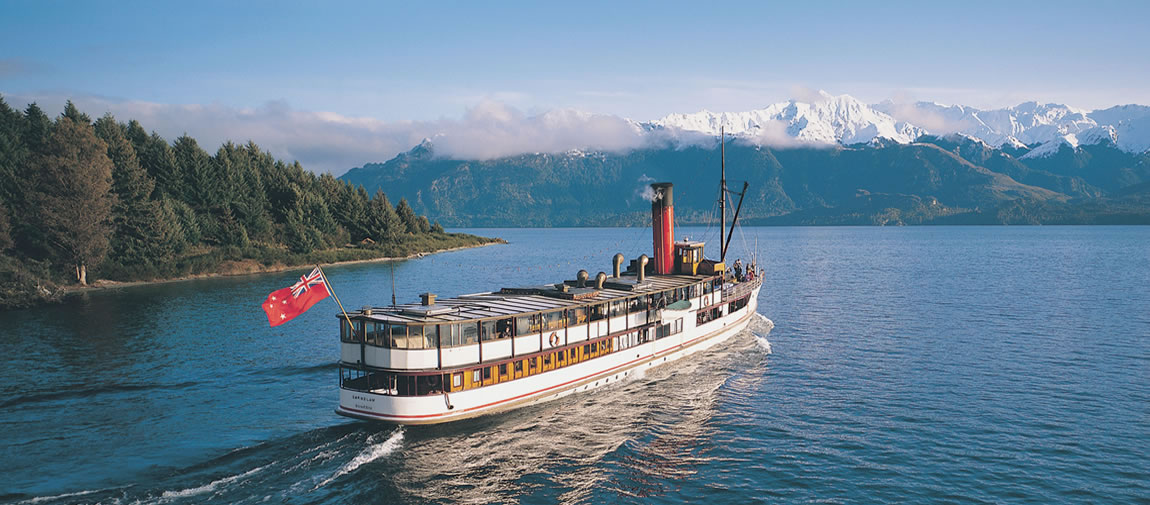 Morning
This morning, board the 103-year-old TSS Earnslaw for a vintage steamship cruise on Lake Wakatipu. This leisurely 90-minute cruise showcases Queenstown's spectacular alpine scenery and offers unrivalled views of the town from the water. Plus, you can visit the engine room and see the giant steam engines at work. Choose to combine your cruise with a visit to Walter Peak High Country Farm for a guided farm tour, horse trek, barbecue lunch or evening dining.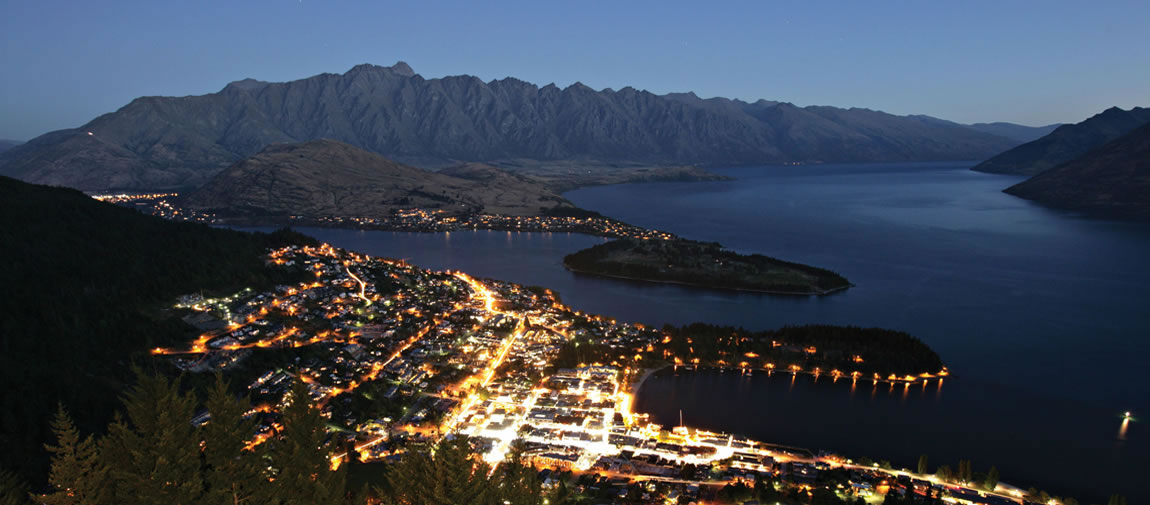 Afternoon
Once back in Queenstown, spend the afternoon wandering around Steamer Wharf's many boutique shopping outlets and be sure to reserve a table at whichever waterfront restaurant takes your fancy for later. Or venture back towards the town centre to try the must-visit, bigger-than-your-head burger joint, Fergburger. If you find you're a fan of Ferg, there's also the Fergbaker. With its huge selection of baked goodies including meat pies, filled rolls, danish pastries and sweet tarts, it's a great option for breakfast or lunch. Queenstown also has some of the best nightlife in New Zealand. From rustic hipster pubs to boutique breweries and high-end wine bars, there's something for everyone, whatever your tipple of choice. 
Day 3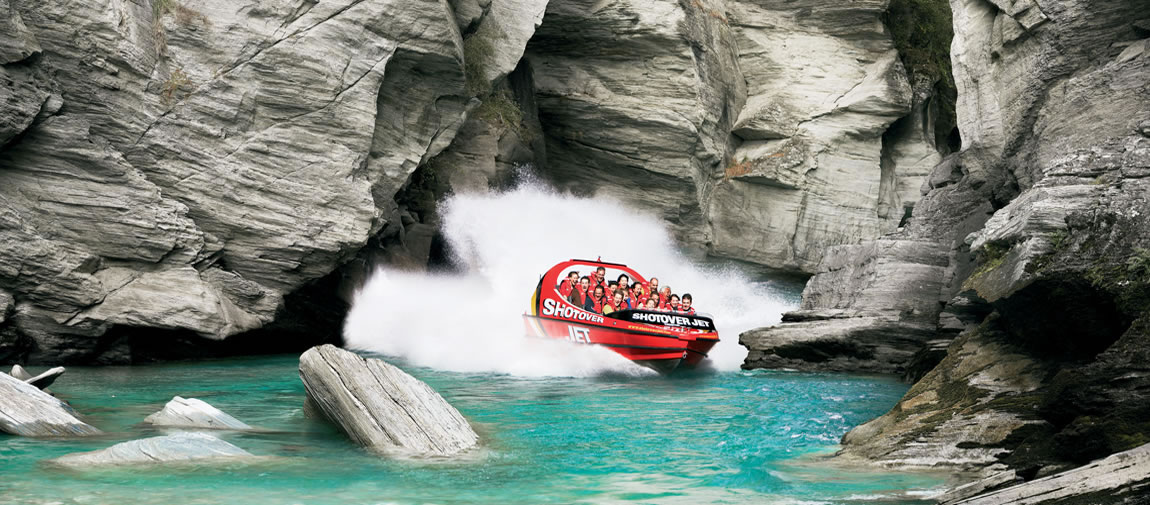 Morning
Today you're in for the ride of your life! Queenstown's Shotover Jet is the world's most exciting jet boat experience. Let your breakfast go down before heading to 'The Station' Information Centre where a complimentary shuttle bus will scoop you up and take you to the boarding point. Then brace yourself for an exhilarating ride through Shotover River's dramatic and narrow canyons. Just remember to take in the stunning scenery in between those 360-degree spins. If it's good enough for the Duke and Duchess of Cambridge, it's definitely worth a ride.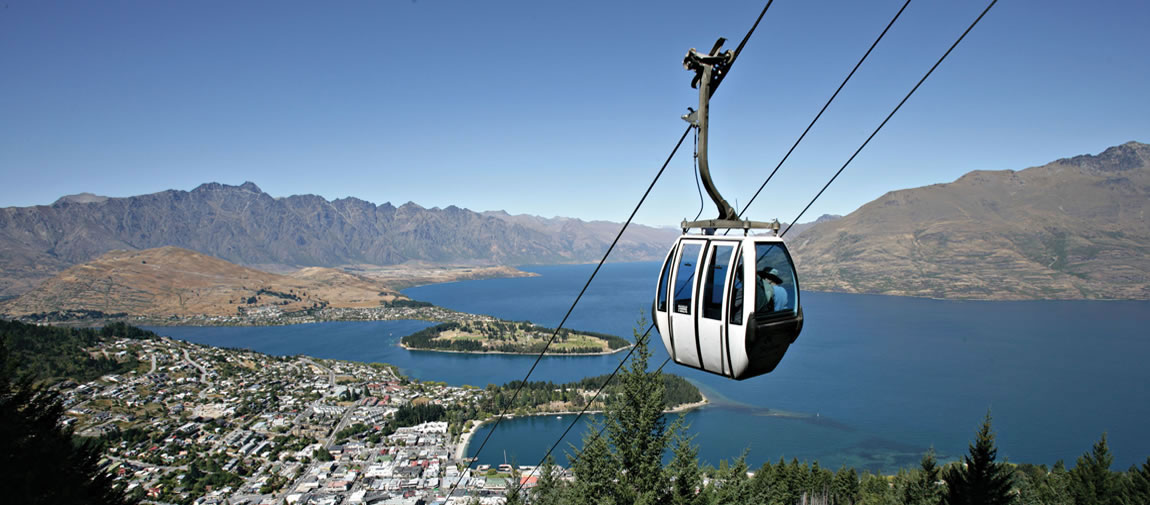 Afternoon
From 360-degree spins to 360-degree views. For your final afternoon in Queenstown, take the Skyline Gondola up to Bob's Peak for panoramic views of the town below and surrounding Remarkables mountain ranges. Work up an appetite with a stroll along one of the peak's shorter walking tracks before indulging in a buffet feast at Stratosfare Restaurant & Bar. Yes, the food is delicious - especially the New Zealand green-lipped mussels - but it's the views that will really leave a lasting impression. It's the ideal place for your last night and the best place in Queenstown to watch the sun go down.
Hopefully you've found plenty of ideas of how best to spend your time on your next trip to Queenstown.