As amazing as it would be to drive the 50,000 kilometres of Australia's coastline, it is one mammoth journey. However, there are certain stretches of scenic coastal road that are worth every second behind the wheel.
A short self-drive is a manageable way to see more of Australia's stunning coastline, without swallowing up weeks of your precious holiday time. With secluded bays, vast beaches and numerous seaside sights along the way, hiring a car to stop off when and where you want is an inexpensive way to experience these scenic routes.
So whether you're spending time in Sydney, Melbourne, Perth or another big city, set a couple of days aside to go exploring on some of the country's top coastal driving routes.
Here are some of the must-do mini Australian road trips.
Great Ocean Road: Torquay to Port Fairy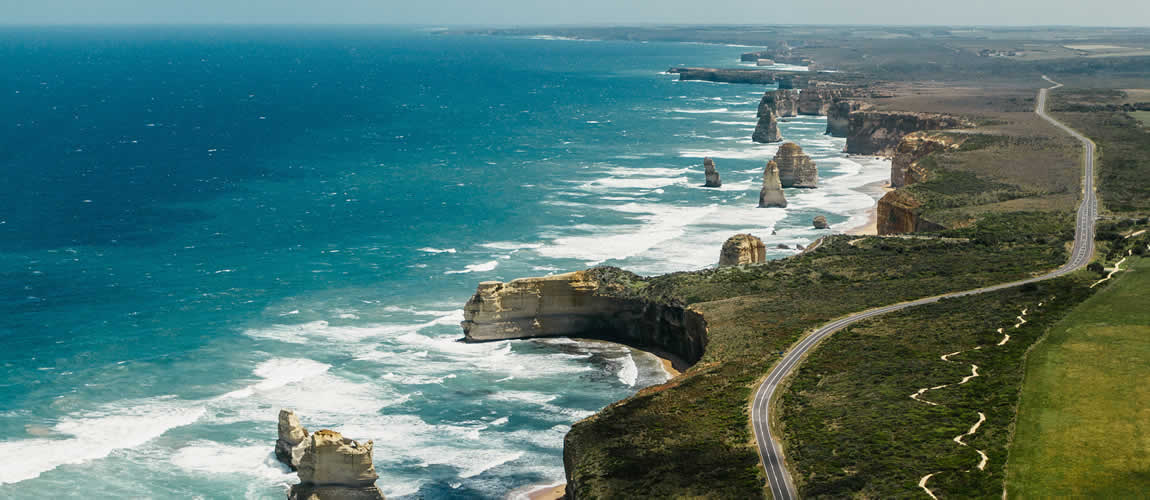 Driving time: 6 hours (return 12 hours)
Places to stop and see en route:
• Lorne
• Apollo Bay
• Twelve Apostles
• Great Otway National Park
• Port Campbell
Overnight stay: Port Fairy
There is a reason the Great Ocean Road is called 'great'. Built by the returned soldiers of World War I, the road stretches 243 kilometres along some of the most spectacular coastline in Australia. Home to world-class surfing beaches, extraordinary rock formations and quaint little fishing villages, it is great in every sense of the word. Beginning your trip in Melbourne, you'll meet the Southern Ocean in lovely coastal town of Torquay, pass through Great Otway National Park and continue towards the iconic Twelve Apostles. Recoup from your day of driving in the pretty fishing village of Port Fairy, and awake refreshed for the return leg of your journey.
Driving tip: Always remember to take the turns slow and keep your eyes on the road. Some of the corners are quite tight and it's easy to get distracted when there's such stunning scenery in every direction.
Captain Cook Highway: Cairns to Cape Tribulation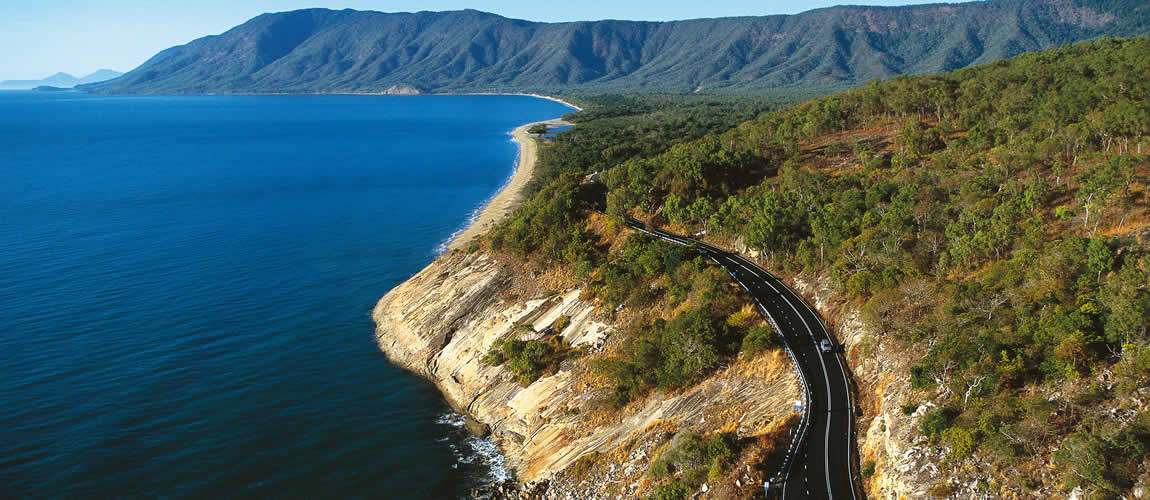 Driving time: 2 hours 30 minutes (return 5 hours)
Places to stop and see en route:
• Palm Cove
• Port Douglas
• Mossman Gorge
• Daintree Rainforest
Overnight stay: Cape Tribulation or Port Douglas
On one side you'll have lush rainforest and on the other the deep blue of the Coral Sea. This is one impressive route, and the Queensland sunshine makes it even more beautiful. From Cairns the roads are wide and well sign posted, so it's just a matter of deciding which of Cairns' northern beaches you want to stop off at en route. The palm-fringed beach of Palm Cove gets our vote every time. Stop off in Port Douglas for lunch and check in for the night (if this is where you'll be staying) before continuing north into the green surrounds of the Daintree. Cape Tribulation – where rainforest meets reef – is your furthest and final stop.
Driving tip: The route up to Cape Tribulation includes a short car ferry crossing on the Daintree River so make sure you have a bit of cash on you for the charge. Last we checked it cost $23 for a return trip.
Indian Ocean Road: Perth to Kalbarri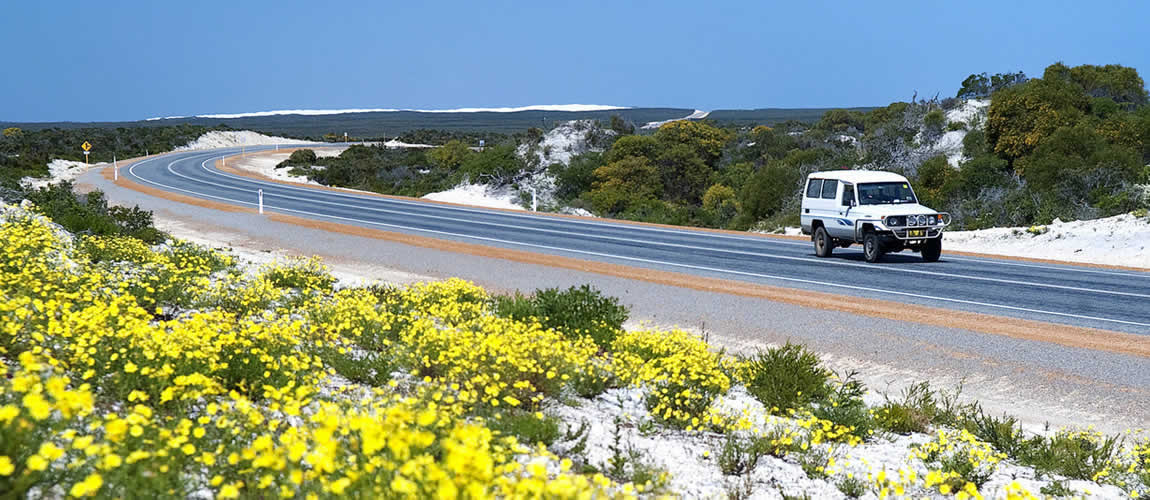 Driving time: 6 hours 30 minutes (return 13 hours)
Places to stop and see en route:
• Nambung National Park
• The Pinnacles
• Jurien Bay
• Geraldton
Overnight stay: Kalbarri or Jurien Bay
Australia's west coast makes for the perfect self-drive itinerary. From Perth follow Australia's Coral Coast and immerse yourself in the crystal-clear waters of the many sheltered bays and beaches dotted along the coastline. For a change of scenery – and colour – travel inland to the scorched mars-like landscape of the Pinnacles Desert in Nambung National Park. Jurien Bay makes for a good mid-way overnight stop off should you be spreading your trip over three days. Otherwise continue to Kalbarri, where you can catch the sunset from one of the town's many scenic coastal walks.
Driving tip: If you do venture further up the west coast than Kalbarri, give yourself plenty of time and don't forget your snorkelling gear. The fringing reefs of Ningaloo are simply unmissable and are just a short paddle off shore.
Pacific Highway: Sydney to Coffs Harbour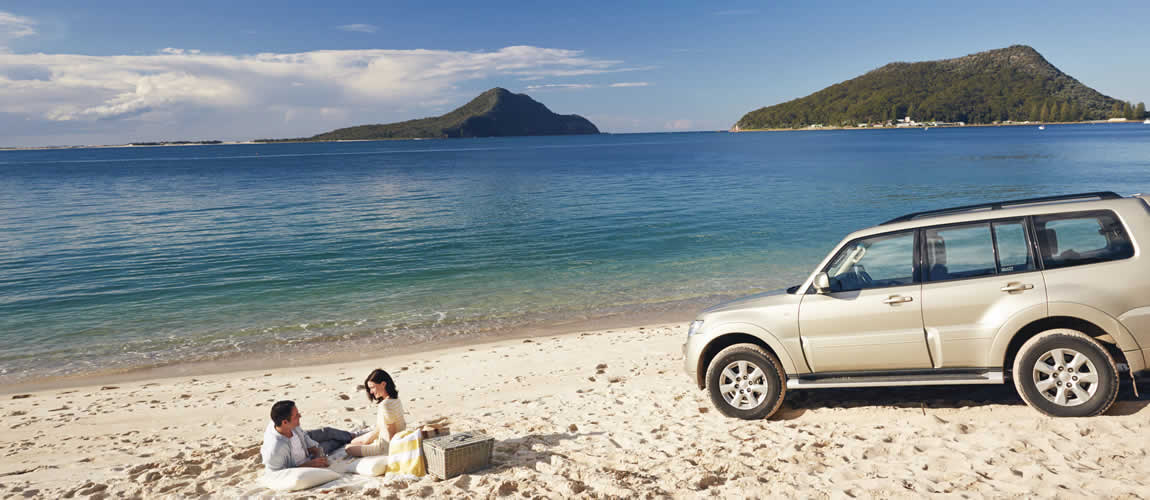 Driving time: 6 hours (return 12 hours or fly back in an hour)
Places to stop and see en route:
• Port Stephens
• Port Macquarie
• Crescent Head
• Nambucca Heads
Overnight stay: Coffs Harbour or Port Macquarie
The east coast is Australia's most popular tourism drive, and this small stretch of it contains a lot of its highlights. Stunning beaches, green rolling hills, sleepy beachside towns, wineries, the hinterland, wildlife watching, water sports – you name it, this route has it. Take your pick from 26 golden beaches in Port Stephens, enjoy the freshest seafood in Port Macquarie (one of your overnight pit stop options) or catch it yourself! The New South Wales coast is full of hidden gems, take your time to discover them.
Driving tip: With plenty of caravan sites along the way, you don't necessarily have to pre-book accommodation if you opt to hire a campervan rather than a car. Simply park up at whichever caravan park takes your fancy and enjoy an overnight stay overlooking the beach.
Tasmania's East Coast: Hobart to Bay of Fires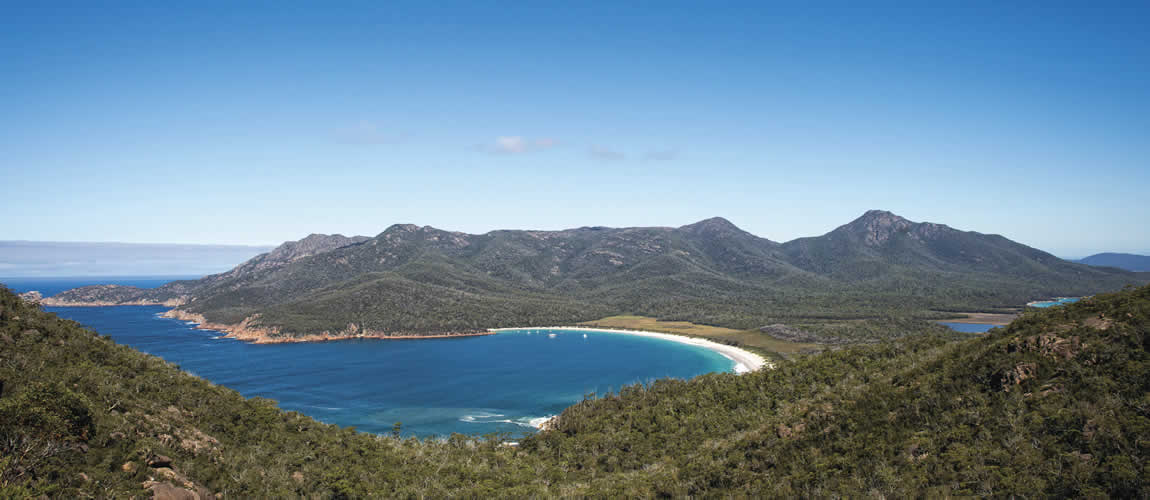 Driving time: 4 hours (return 8 hours)
Places to stop and see en route:
• Orford
• Swansea
• Freycinet National Park
• Bicheno
Overnight stay: St Helens
Tasmania's dramatic landscapes make this one of the top coastal drives in Australia. Stock up on car snacks in Hobart before hitting the road bound for Orford, a mainland port for the convict settlement on Maria Island. Next stop is Swansea, a pretty seaside village with views across Great Oyster Bay. If you have a few hours to spare, venture into Freycinet National Park and up to the Wineglass Bay lookout for breathtaking views of this picture-perfect bay. Continuing north you'll reach the wildlife haven of Bicheno, and just over an hour from here is the busy fishing port of St Helens where you'll park up for the night. Rise early in the morning and head towards Binalong Bay to explore the brilliant white beaches of the Bay of Fires before you begin your journey back down the coast.
Driving tip: There are park fees to enter Tasmania's national parks (including Freycinet). The current daily pass costs $24 per vehicle, however if you want the freedom to roam throughout your holiday, opt for the $60 holiday pass which is valid for eight weeks.
Bruce Highway: Brisbane to Noosa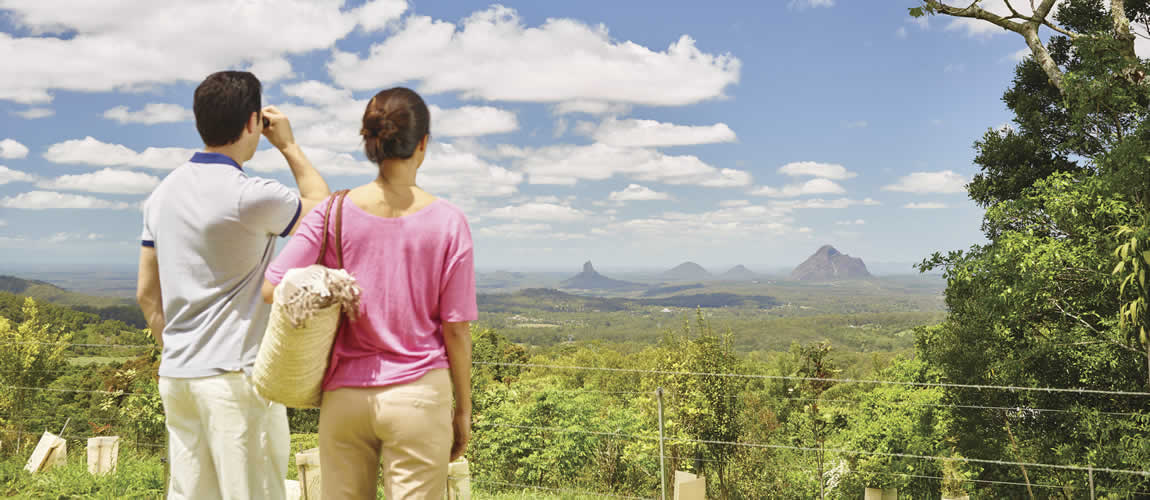 Driving time: 2 hours (return 4 hours)
Places to stop and see en route:
• Glass House Mountains
• Australia Zoo
• Caloundra
• Mooloolaba
Overnight stay: Noosa
If you are taking your time on this road trip, Australia Zoo is a must-do while up this way. It's a huge zoo with loads of different animals – native and otherwise – and the croc show at midday is particularly impressive. Give yourself half a day here before continuing up Queensland's Sunshine Coast to the locally-loved beach towns of Caloundra and Mooloolaba. Spend the afternoon relaxing on your beach of choice, then it's just another hour or so in the car to beautiful Noosa. With its meandering waterways, sun-drenched beaches and array of alfresco eateries, one overnight stay in Noosa can easily turn into two or three, or more.
Driving tip: There are plenty of scenic tourist drives in the area (marked by brown road signs) and one worth doing is the Glass House Mountains tourist drive. The route gives you an up-close look at these amazing volcanic peaks and takes you to the walking track and lookout for stunning views across the Sunshine Coast hinterland.
Wherever you visit in Australia, driving is by far one of the best ways to enjoy the country's incredible coastline, even if it's just a small portion of it. Just remember to stop often and enjoy all the unmissable sights along the way. Take a look at more of our self-drive packages and start planning your trip today.