For some, New Zealand conjures images of adrenaline-fuelled excursions like skydives, bungee jumps and canyon swings. A backpacker's dream trip maybe, but what about the rest of us?
Not to worry, there's still plenty of adventure to be had for those who prefer to keep their feet firmly on the ground (that includes us!). 
Far from tame and still all thrilling bucket-list worthy experiences, here are our top picks for enjoyable New Zealand adventures that won't make your heart rate skyrocket.
Nomad Safaris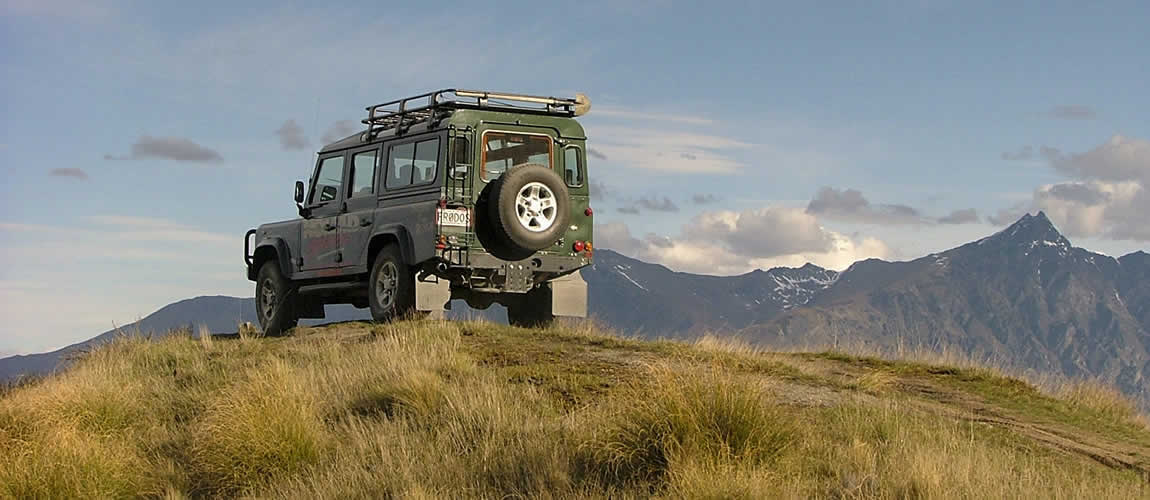 Buckle up, you're in for the ride of your life. Offering a range of exciting 4WD tours, Nomad Safaris are the off-road adventure professionals. Leaving from Queenstown, you can choose from Lord of the Rings tours where you'll visit several locations featured in the film trilogy to historical gold mining tours.
You'll explore the incredible scenery around the Wakatipu Basin but the real adventure comes when you're driver expertly manoeuvres along cliff-hugging tracks and through flowing rivers. There are certainly some heart-pumping moments. But don't worry, Nomad Safaris' modern Land Rover Defenders are well equipped to handle the various types of terrain. So sit back and enjoy the ride.
Add a Nomads Safaris tour to your trip here.
Skyline Queenstown Gondola and Luge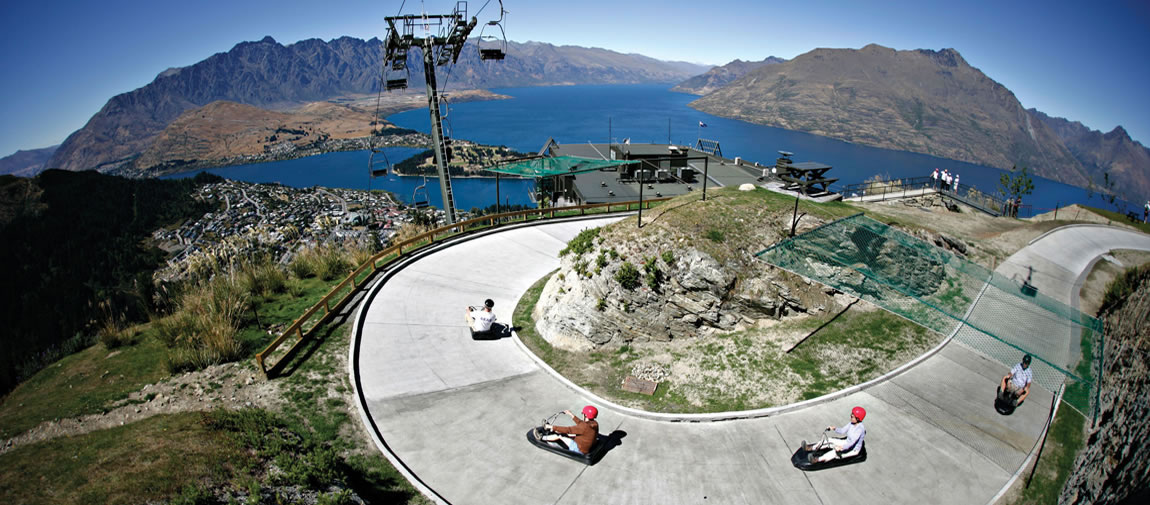 Queenstown may be known as the 'Adventure Capital of New Zealand', but there are still several ways you can enjoy the area's stunning scenery and fun-filled activities.
One trip we recommend in particular is Skyline Queenstown's gondola ride up to Bob's Peak. It's a gentle, though steep, trip uphill and the views of Lake Wakatipu and the surrounding Remarkables mountain range are simply amazing. At the top you can enjoy walking tracks, cycling trails or enjoy a meal in the award-winning Stratosfare Restaurant. For an extra rush, take another chairlift even higher, then jump in a luge for an exhilarating gravity-fuelled ride back to the gondola. Suitable for all ages and abilities, it's an absolute must-do while you're up there.
Tongariro Alpine Crossing

Considered one of the best day hikes in the world, the Tongariro Alpine Crossing is one of New Zealand's most popular outdoor excursions.
Taking six to eight hours, this 12-mile hike does require a reasonable level of fitness. There are several steep climbs and you MUST come fully prepared for the weather. The assistance of a professional guide is also a good idea, especially in the winter months when you can expect snow and ice on the route. But this hike can be tackled by folks of all ages and one thing's for sure, the breathtaking panoramic views and incredible volcanic terrain is just reward for your hiking efforts.
Add the Tongariro Alpine Crossing to your trip here.
Routeburn Track 

If Tongariro sounds a little too much of a challenge, then we've got the perfect alternative – or you can always do both!
Usually a three-day hike, you can experience part of the Routeburn Track, one of New Zealand's Great Walks, on this fantastic day walk. From Te Anau to Key Summit, it's a steady and leisurely two-hour ascent through lush, temperate rainforest to the top. Gaining an elevation of 400 meters, you'll emerge into alpine herb fields where panoramic views of mountains, glistening lakes and bush-laden valleys await. Enjoy lunch at the summit – or in a nearby tramping hut depending on the weather – before embarking on your descent. Just remember to fully charge your camera for this one.
Add the Routeburn Track day walk to your trip here.
Go stargazing at Mount John Observatory
Clear night skies, almost completely free of light pollution, make New Zealand one of the best places in the world to stay up late for some serious stargazing action.
In fact, Lake Tekapo at the foot of Mount Cook is famed for being the largest International Dark Sky Reserve on the planet. Millions upon millions of twinkling constellations, shooting stars and galaxies light up the night sky. For the ultimate stargazing adventure, there's only one place to go – the Mount John Observatory. Here you can try a range of telescopes, including the country's largest at 1.6 metres, for a real hands-on astronomy experience.
Floatplane to Mount Tarawera Volcano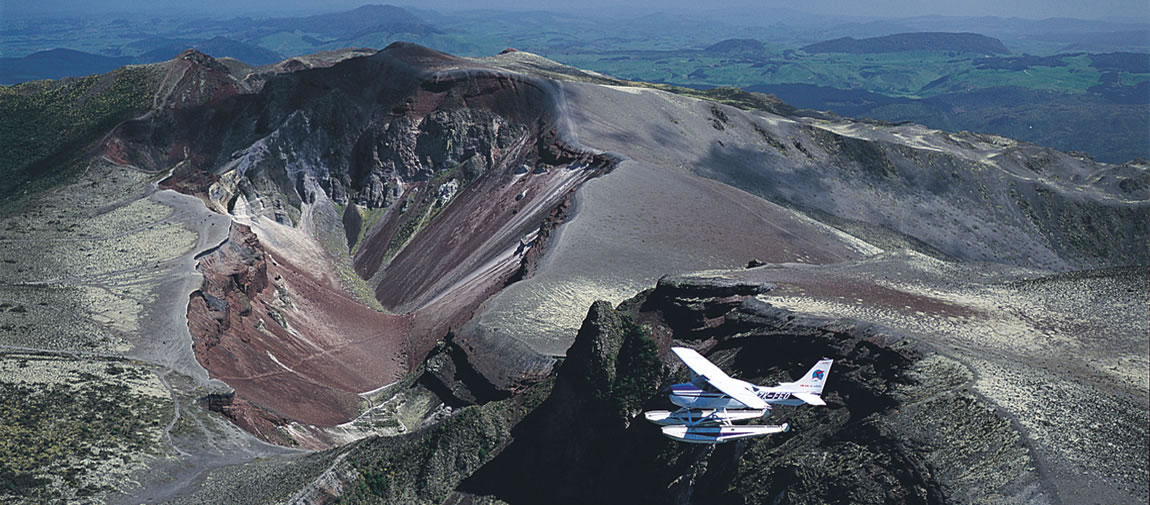 If you're not a fan of flying, then this one obviously isn't for you. But for those that brave the flight over New Zealand's most active volcanic region, there's plenty of spectacular natural sights to see.
From the comfort of your floatplane, you'll take to the skies from Lake Rotorua and glide out towards the Crater Lakes district. Watch as the volcanic peaks of Mount Tarawera appear in the distance, and then spend half an hour gazing down at the stunning lakes and craters of the Waimangu Thermal Valley. You can also take the extended tour and actually land on White Island - New Zealand's most active volcano. To finish, prepare yourself for a fun water landing back on Lake Rotorua.
Add a floatplane flight to Mount Tarawera or White Island to your trip here.
Glowworms in Waitomo Caves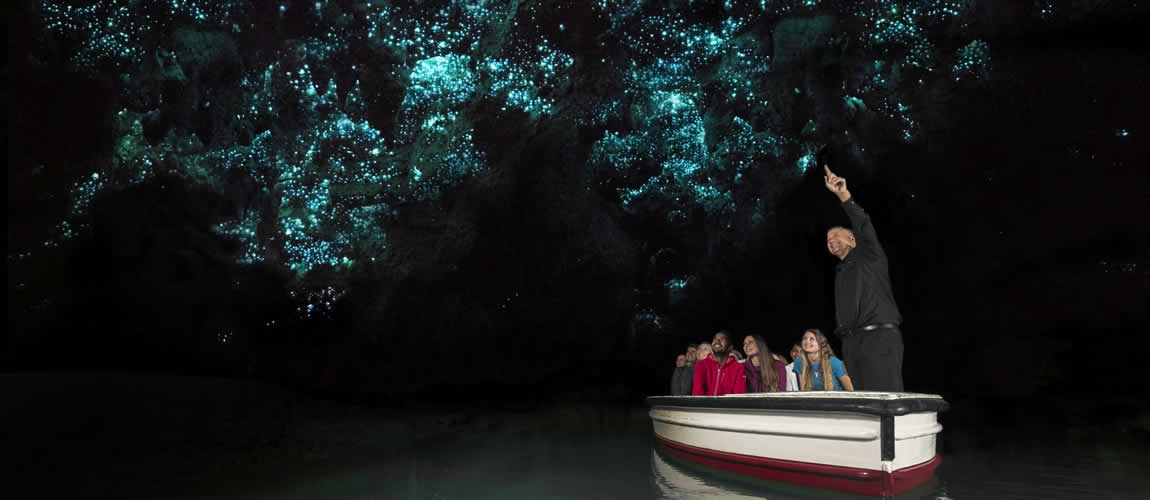 Enter the magical labyrinth that is Waitomo Caves where thousands of years of erosion has left a series of subterranean caves, sinkholes and rivers.
The caves themselves are fascinating, but it's the hundreds of glowworms that cover the cave walls that are the real highlight. Illuminating your way like tiny blue stars, the easiest way to see the caves and glowworms is with a walking or boat tour. But if you're looking for a bit of adventure, try the unique experience of blackwater rafting where you crawl, swim and float through the caves on a rubber tube. Or if you're feeling really brave, you can abseil or zip-line through the darkness.
Milford Sound overnight cruise

What's better than visiting one of the most beautiful places on the planet? Staying overnight and waking up there. And you can do just that on board the Milford Mariner or Milford Wanderer. With snow-capped peaks, glassy waters, gushing waterfalls and alpine forests, Milford Sound in Fiordland National Park is a visual fantasy land. Not to mention home to a whole host of wildlife including seals, dolphins and penguins.
Depending on the season and weather conditions, your captain will steer the vessel right up to the waterfalls or you can jump in a kayak to explore from on the water. The best part of this overnight adventure however, is that come the evening and early morning, you'll have this beautiful fiord all to yourself.