'Wow' is undoubtedly the word that you'll use most when travelling around New Zealand's North Island. Lakes, mountains, rugged coastlines and crystal-clear sea: the scenery of North Island will blow you away.
Once again, New Zealand took the top spot as best country in the recent Telegraph Travel Awards. But how do you decide where to go and what to see in a country with so much to offer?
Don't fret, here we've lined up our favourite places to see and the most stunning views so you don't miss any of the must-see highlights of this diverse island. Feast your eyes on these:
Bay of Islands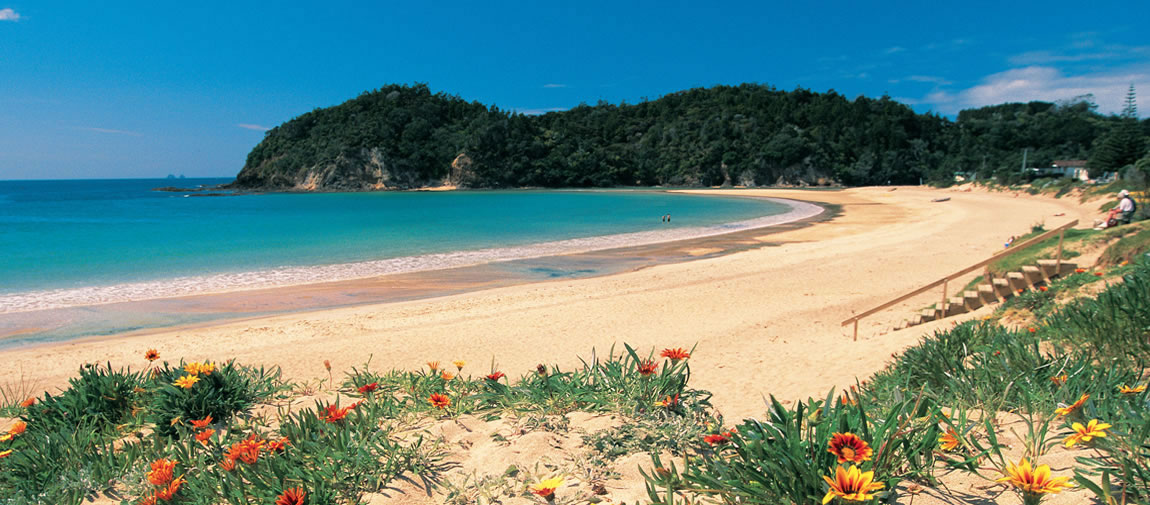 With 144 islands between Cape Brett and the Purerua Peninsula, the Bay of Islands is a fantastic destination for sun and sea lovers.
Surrounded by beautiful forests and clean, uncrowded beaches, you can expect spectacular vistas from all angles. Whether you enjoy the view from a boat out at sea, or take in the forest-backed turquoise waters from your own secluded vantage point, you'll have plenty of opportunities to snap that perfect holiday photo.
Rotorua hot springs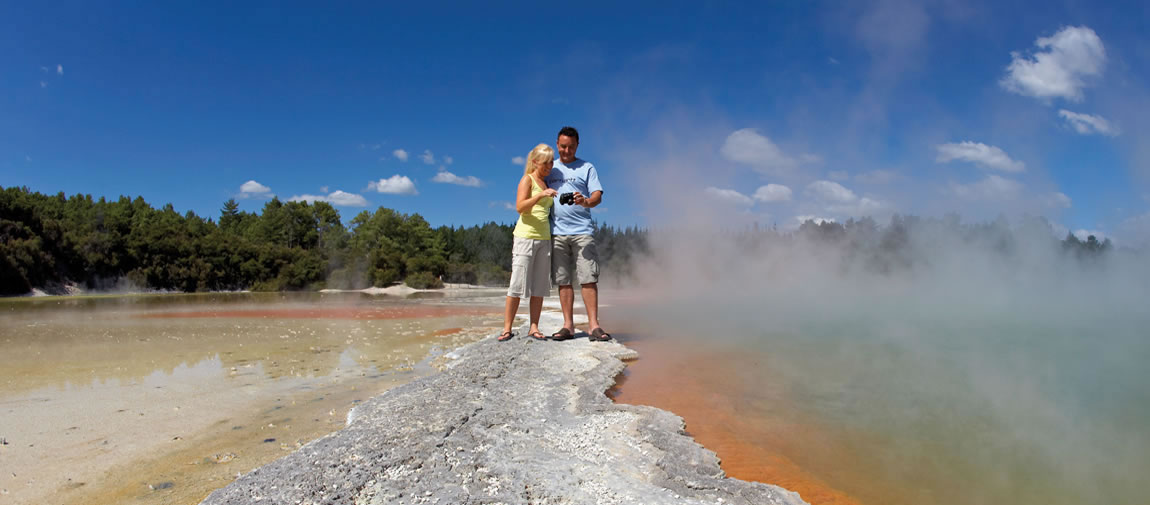 The Rotorua region of New Zealand is known for its sparkling lakes, volcanic mountains and bubbling geothermal activity. A holiday here will find you on an exciting tubing or kayaking adventure one day, then enjoying a unique spa experience, making use of the natural springs and mud pools on the next.
The geothermal wonders are Rotorua's biggest draw. These include the Craters of the Moon walking track just north of Lake Taupo, and the 50-acre Maori site, Hell's Gate. We also recommend a trip to see the Champagne Pool at Wai-O-Tapu; this 65-metre-wide crater, with its rust-coloured edge, is a sight to behold.
Hawke's Bay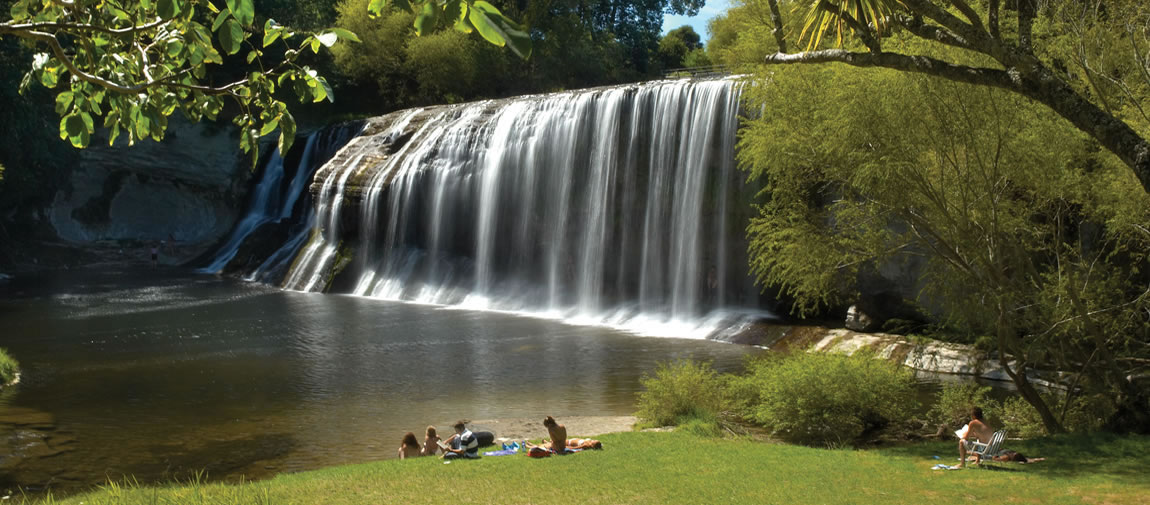 Hawke's Bay is best known as a wine-producing region which, let's face it, is enough of a reason to visit in itself. As one of the driest and warmest regions of New Zealand, it's ideal to explore by foot, bicycle or road. It's blessed with a rugged cliff-lined coast, glorious beaches and rolling hills - one of which is known to be the longest place name in the world, ready? Taumatawhakatangihangakoauauotamateaturipukakapikimaungahoronukupokaiwhenuakitanatahu. And breathe.
Our favourite view here has to be Maraetotara Falls. After a brief walk amid lush bushland you'll reach the base of the falls. It's then well worth venturing 20 minutes further to be rewarded with an even better panorama at the waterfalls' lookout and for a bit of history, continue on to the old Havelock North Power Station.
Tongariro
At the centre of New Zealand's North Island is the 80,000-hectare Tongariro National Park. The spectacular landscape here includes three active volcanoes, Tongariro, Nguaruhoe and Ruapehu.
If you like to keep active yourself? There's no shortage of activities (and views) to get your heart pumping. Gear up for skiing and snowboarding on Mount Ruapehu or rafting on the Tongariro River. Then adrenaline of a different kind awaits on one of the world's best day walks – the Tongariro Crossing. Venture past volcanic craters, thermal vents and turquoise lakes. The walk involves some effort, but you're rewarded with the best scenery in the region.
Lake Taupo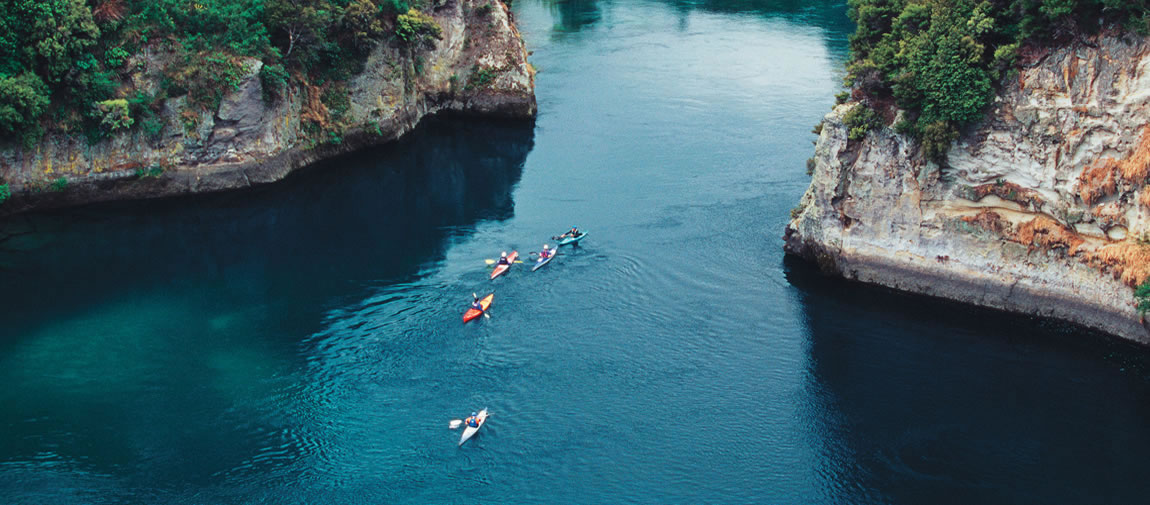 The largest freshwater lake in New Zealand is surrounded by mountains, fresh air and quirky towns. Getting out on to the lake is a must when staying in the area.
This strikingly blue body of water plays host to jet boating at Huka Falls or, for those looking for a more relaxing day, a spot of kayaking. Paddle in a single or double boat and absorb the peaks and greenery that surround you in every direction.
Getting to New Zealand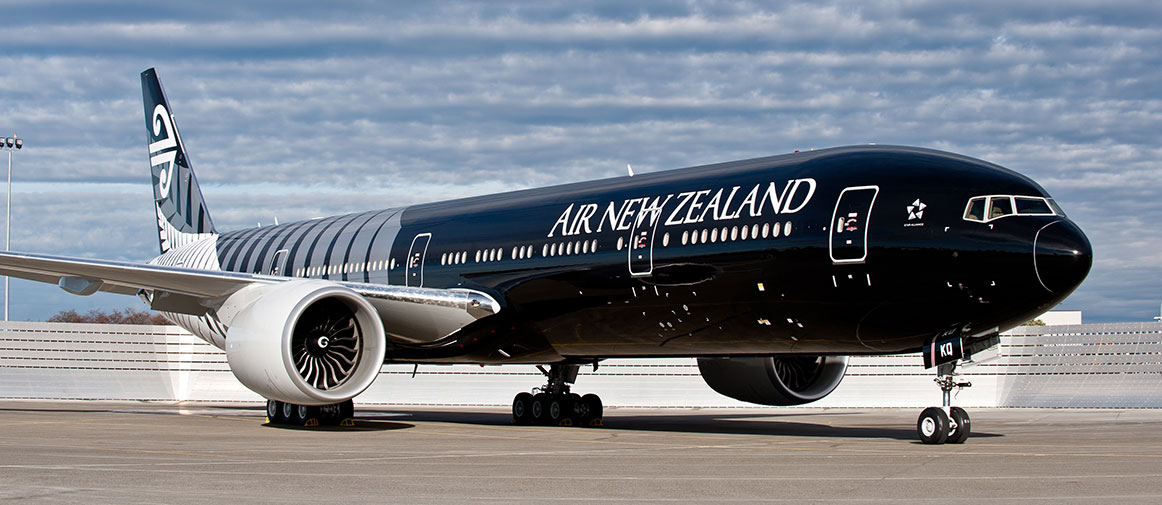 Yes it's a long journey, but surely worth it to see one of the best countries in the world, right?
Fly to New Zealand via Los Angeles with Air New Zealand; you'll find the comfort and service on board is second to none. Suzanne Harvey, USA and Canada General Manager for sister company Hayes and Jarvis, recently used their service - and was very impressed:
"Air New Zealand has to be one of my favourite airlines. Not just for comfort and space, but what makes it stand out from all the others is the level of service; a very attentive crew where nothing is too much trouble. Also you can order a snack, orange juice, water or more importantly wine, just by tapping on your TV screen and it gets delivered within minutes. Amazing!"
There are sights and experiences in the North Island to suit even the most discerning of traveller. If you're looking for outstanding scenery and extraordinary landscapes, New Zealand's North Island really delivers.