Breath-taking scenery, unique wildlife and exceptional service are just some of the things guaranteed on a Gawler Ranges Wilderness Safaris tour. Here, we speak to the couple behind them, Geoff & Irene Scohlz...
The Gawler Ranges, home to rugged landscapes, an abundance of wildlife and a couple truly dedicated to this wonderfully unique region. Geoff and Irene are lucky enough to run one of the most unique and memorable touring experiences in South Australia, guiding you into the vast outback and back down to the beautiful coastline of Baird bay. A stay in their remote safari camp, Kangaluna, is a highlight - perfectly located in the remote bush and fringed with a handful of luxury safari tents, plus a unique "Swagon". We ask them about their day-to-day job, the wildlife that can be spotted whilst exploring this otherworldly region and the best time to enjoy a Gawler Ranges Wildlerness Safari tour. 
How did the Gawler Ranges Wilderness Safaris begin?
"Our company began in 1988 with the recognition of the amazing wildlife opportunity, outback landscapes and experience we had to offer the world right on our doorstep. Irene and I have travelled overseas on many occasions and we came to realise the offering we had to share in our wonderful region."
What does a typical day leading a tour involve?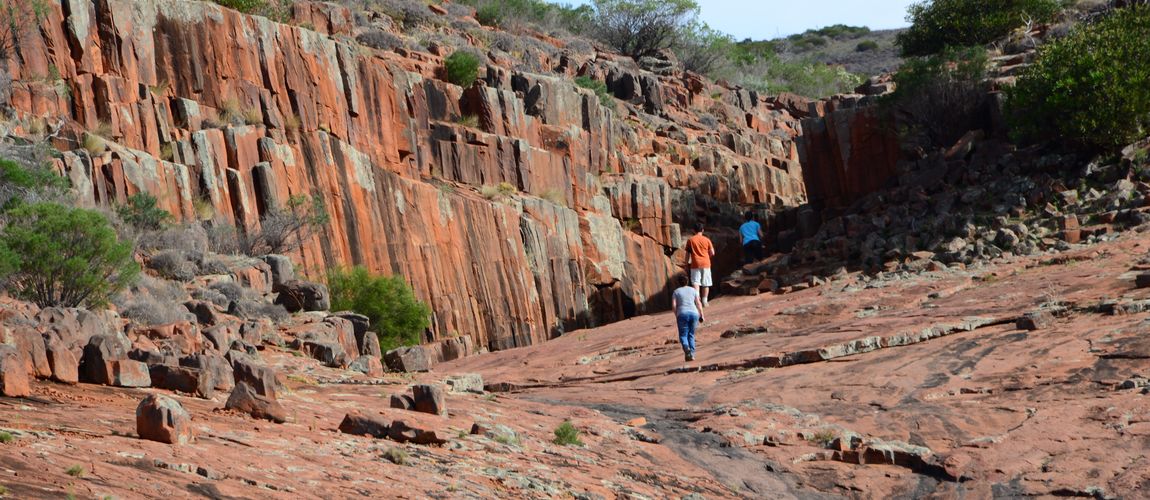 "Our small-group tour involves a flight from Adelaide to Port Lincoln, with four full days touring and three nights at the Kangaluna Camp. You will see wild koalas at Mikkira Station, as well as embark on a wildlife drive to see emus, wombats, three of the five species of large kangaroos and fabulous landscape colours. Admire gigantic Lake Gairdner salt lake flanked by ochre hills and dunes and 1,600 million year old volcanic geology displaying spectacular columnar rock formations. Your stay each night is at our special, glamorous camp with fabulous food and beverage, plus spacious accommodation with private facilities. Finish your tour with an amazing Baird Bay eco-swim with playful Australian sea lions and estuarine dolphins."
What's your favourite part of leading a tour?
"Meeting passionate travellers and sharing our knowledge of Australia, together with watching the enjoyment and surprise on our guests faces as they explore our beautiful region."
What's the most challenging aspect of your job?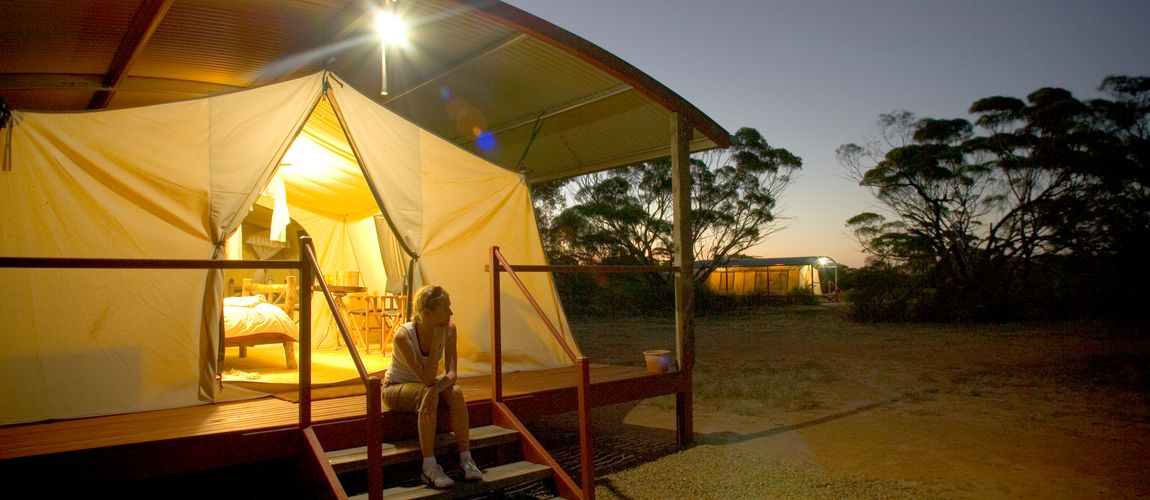 "Keeping the camp looking as new as it does can be a challenge, as well as organising all of the logistics in such an isolated place. With 30 years running the company, I'd say we're experts at it now!"
What wildlife would your guests expect to see whilst enjoying your tour?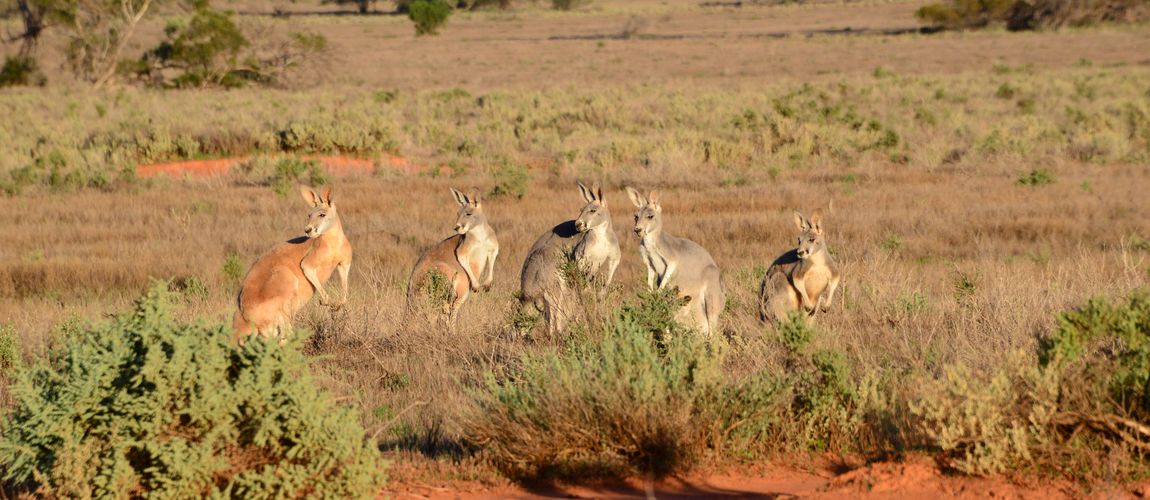 "Our tours offer plenty of fantastic wildlife encounters; red kangaroos, western grey kangaroos, wallaroos, southern hairy nosed wombats, emus, Australian sea-lions and bottlenose estuarine dolphins are easily spotted whilst exploring the region. Some of the 146 species of birds recorded in this area include the wedged tail eagle, several parrots, white belly sea eagle, ospreys, wrens and many types of honeyeaters and flycatchers. We've logged 116 bird species just from the camp dining room in the 14 years it has been established – only 30 more recorded species to spot! Not to mention the rare yellow footed rock wallaby, probably the prettiest marsupial Australia has to offer."
What sort of cuisine would you serve your guests back at camp?
"Innovative combinations of salads and vegetables served with fresh steak, chicken and fish dishes like Barramundi. You can also enjoy pre-dinner canapés, a variety of deserts, full breakfasts, salad lunches and included beverages. We cater for special dietary requirements too, we just ask for the information to be provided when you book so we have the time to get the right produce in."
Is there a particularly good time to join one of your tours?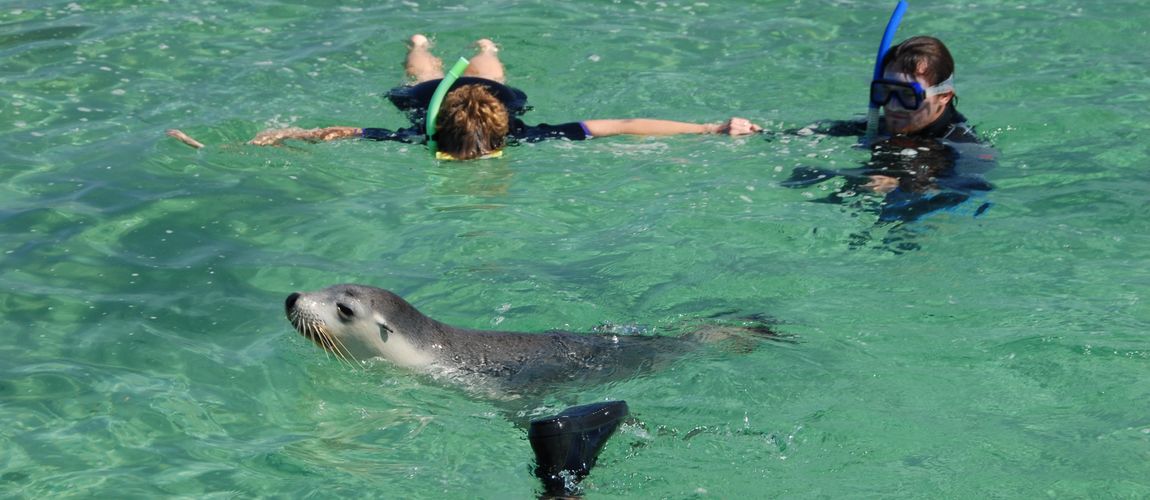 "There is something spectacular to see all year round! Visit the camp in September to admire the great wildflowers which blossom most years. In the summer months (December – February) we have so many wild animals visiting the camp area for water, it's an amazing sight. From March to May the animals are out all day, on the coast there is less wind and the water is still warmish when swimming with the sea lions and dolphins - this is the best time to make the most of the experience."
Whose the most interesting person you've met on the job and why?
"The owner of the world's largest family owned company! He was an inspiration because of his dedication to the company and his philosophy in regard to climate factors. We have a high priority of protecting the environment in which our guests explore, which is why it was so fantastic to hear him speak so passionately about the global climate."
If you could pick a favourite part of your tour, what would you choose?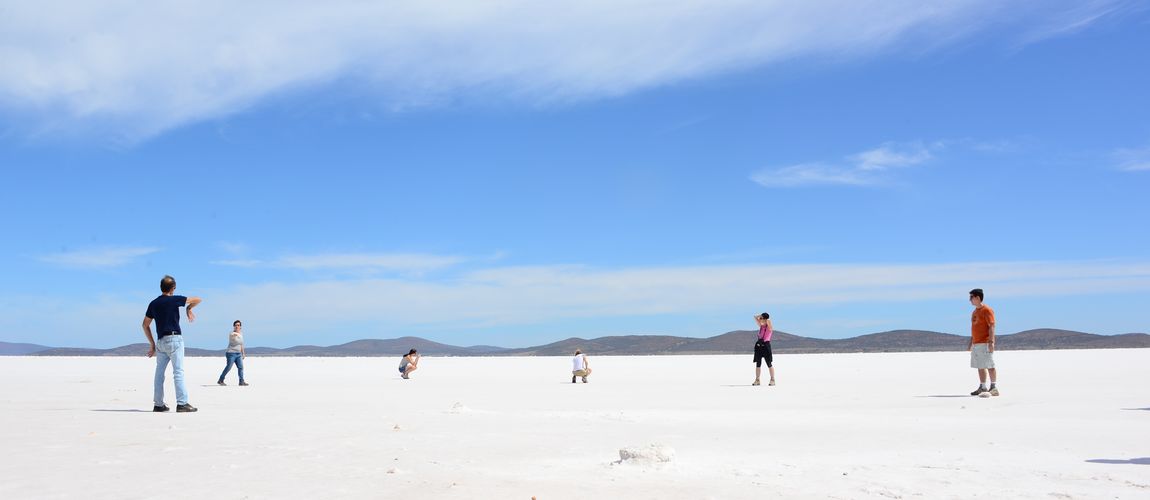 "Lake Gairdner by far; there is no other place quite like it, its sheer size and beauty makes an unforgettable experience for a lot of our guests."
When you aren't working, what do you do in your spare time?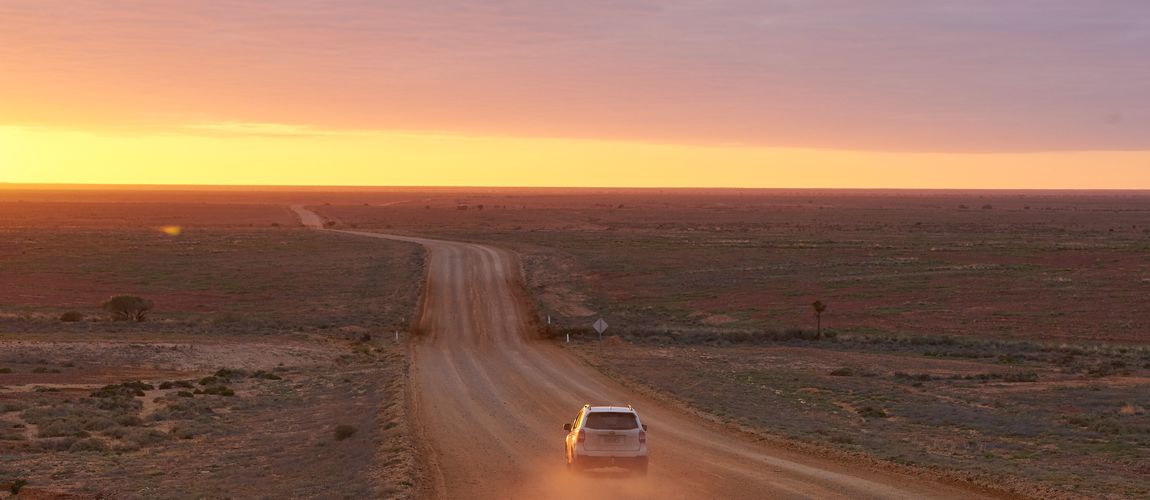 "We take three months away from touring to maintain the camp and travel into the vast deserts for some time to explore and unwind. We recommend the Eyre Peninsula in South Australia for those looking to extend their time in our beautiful country after our tour; the coastline is spectacular, it's not crowded and the people are very friendly."
If you'd like to embark on the Gawler Ranges Safaris adventure, explore our Gawler Ranges itinerary or call one of Austravel's expert Travel Designers.