Damien Rawlings is lucky enough to experience Australia's most iconic rail journeys on a regular basis, organising the delicious on board cuisine as the trains traverse through the heart of the country.
The Ghan and Indian Pacific offer unforgettable rail journeys through the true outback of Australia, with Off Train Excursions and delicious cuisine all included in the price of your ticket. Relax in your private cabin, enjoy outback experiences and indulge in Damien's delicious, fresh meals at the on board Queen Adelaide Restaurant.
Here, Damien tells us about his typical day on board, favourite dishes and most memorable experiences whilst working on the magnificent trains.
What steered you towards working on The Ghan and Indian Pacific?
"I had recently returned from 10 years overseas and saw this position as an opportunity to keep travelling whilst working as a Hospitality Attendant on board the iconic trains. Being able to combine a career you're passionate about with unforgettable scenery and friendly guests on board is really special."
What does a typical day on the train involve?
"I begin work at about 6:30am and start the breakfast service. As a Restaurant Manager I'm responsible with seating guests in the Queen Adelaide Restaurant, as well as looking after guests in the Outback Explorer Lounge.
I do this for the lunch and dinner service too. At any one time, I can look after 90 guests and a dozen staff. I usually get a two hour break during the day, which is a great time to unwind and get some sleep as I usually finish my shift at about 10pm."
What's your favourite part of on-board life?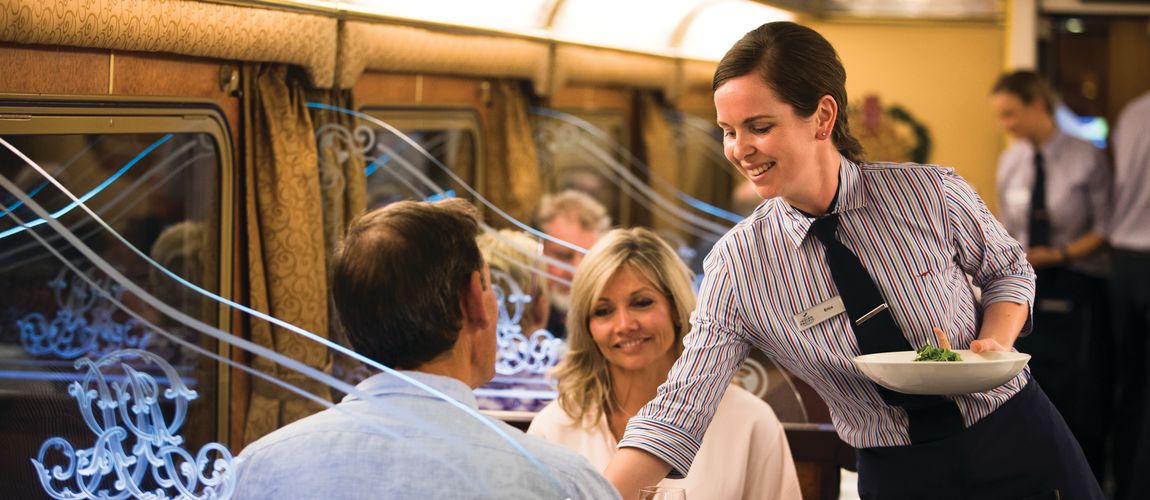 "Liaising with the guests and seeing them completely unwind and enjoy themselves whilst travelling on the train. When the guests return from their Off Train Excursions, it's brilliant to hear their stories whilst they sit around the table enjoying my food in the Queen Adelaide Restaurant. The banter between the crew is great too, when you spend so much time with them on-board it's important to have fun!"
What's the most challenging aspect of your job?
"Ensuring that all of your guests' expectations and needs are met. It's so important to me that the guests are fully satisfied with all aspects of their journey, from the moment they step on board to the moment they step off. It can be challenging when the team and I have all 90 guests on board, but it's a challenge I love to accept and try my best to make their journey a fantastic experience."  
What's your favourite dish on the menu?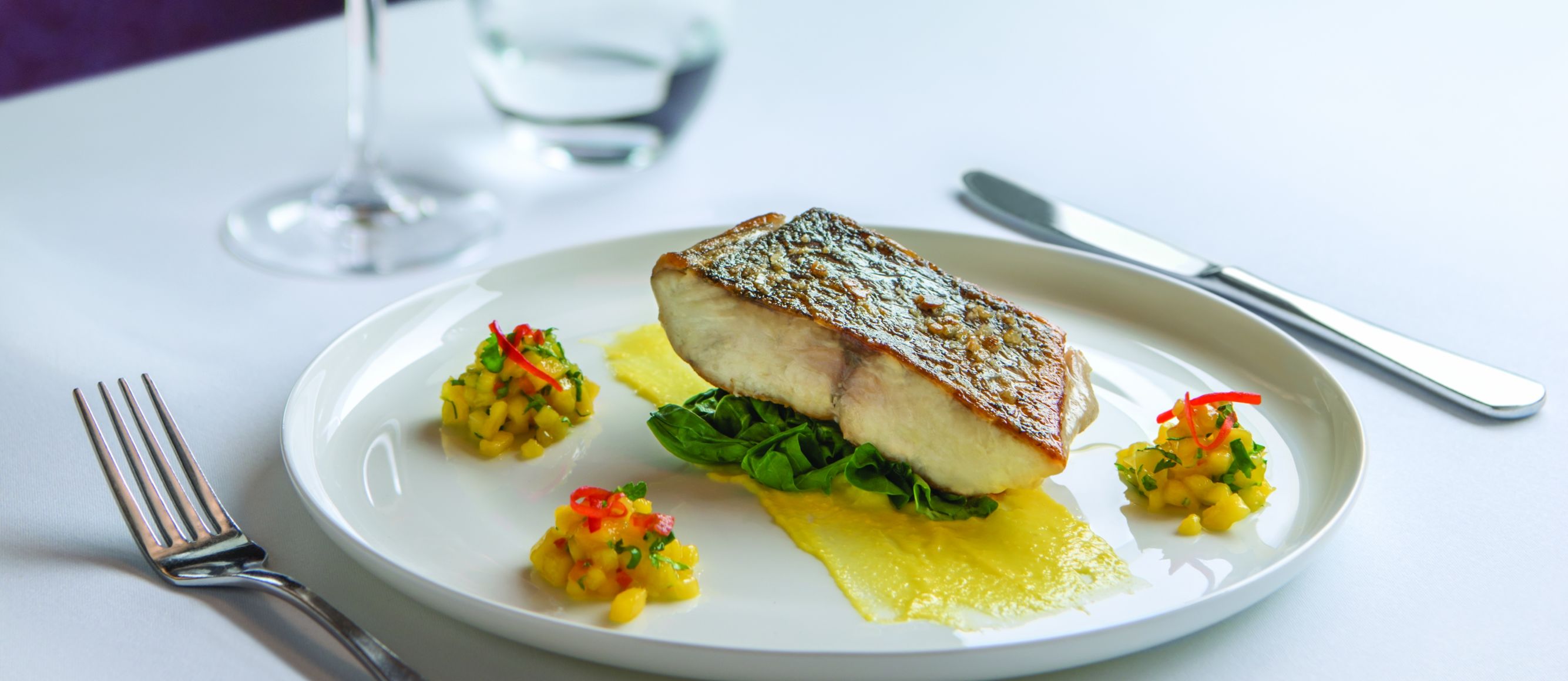 "The Barramundi dish is amazing, it's a local dish from one of the areas we travel through on the train. That, in essence, is what the menu is about – reflecting the country we travel through. When we leave Adelaide on The Ghan, there is a great regional tasting plate with cheese and cured meats from the areas surrounding the city."
Have you ever had any celebrities on-board?
"I looked after Neil Young and Jessica Mauboy who are both lovely people. I also did a special 'Food and Wine Train' event with a few celebrity chefs including Adam Liaw and Mark Olive. It was an honour to showcase some of my favourite dishes from on board to such acclaimed chefs, they were really nice guys too."
Which Off Train Excursion is your favourite / would you encourage everyone to do?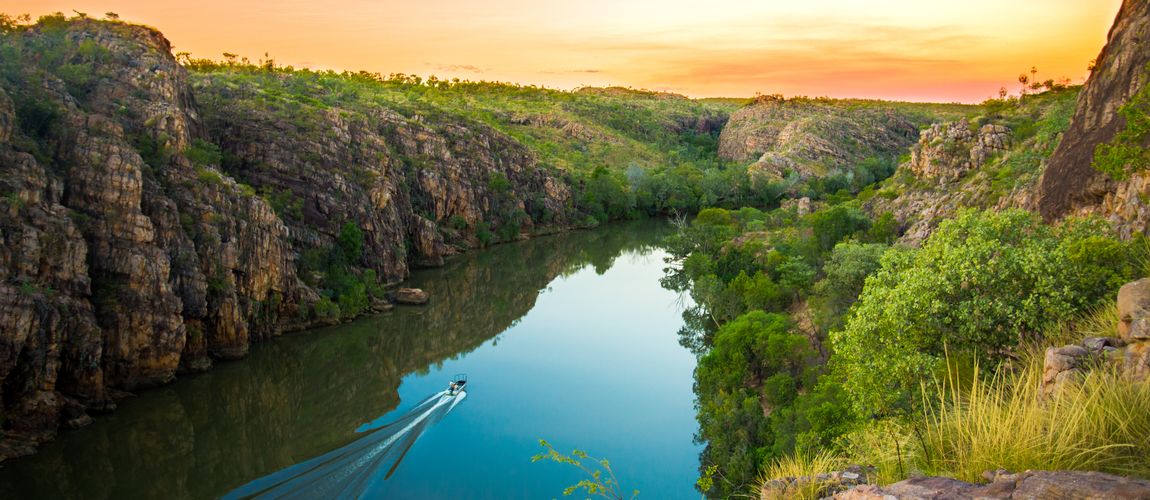 "Most definitely the Nitmiluk Gorge Boat cruise in Katherine, which you can experience when travelling on the Ghan. The sandstone rock formations that tower over the calm water are spectacular, and the abundance of rare wildlife that can be spotted is something that guests really enjoy. There is some walking involved between the first and second gorge, but the wonderful views make it all worth it."
What's your most memorable customer experience? 
"Doing the special ANZAC Train and having dawn service in Alice Springs at Anzac Hill. The sun came up behind the McDonnell Ranges and sharing that experience with guests and ex-servicemen made for some fantastic memories."
Where do you spend off-board life?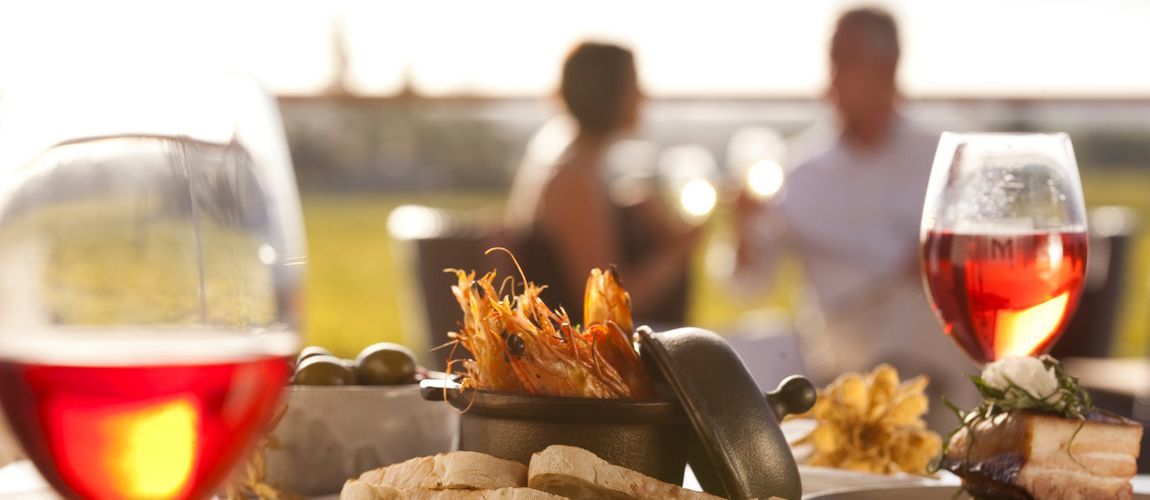 "I am based in Adelaide and my passion is obviously food and wine, so I would recommend our guests visit one of the many nearby wine regions. McLaren Vale, the Barossa, Adelaide Hills and Clare Valley are all outstanding. I can assure that whichever region you pick, you will come back to the city with a stomach fully satisfied."
Any tips for travelling on-board? 
"Go on each journey with an open mind and try something different off the menu that you wouldn't usually try. Also, travel as lightly as possible – take a small bag with you and check your big suitcases into the luggage area."
Final question - The Ghan or the Indian Pacific? 
"I enjoy doing both journeys, however there is a bit of romance with The Ghan's history of the Afghan cameleers. The Ghan is a shorter journey and the scenery is absolutely stunning, but the Indian Pacific is a slightly longer duration so you have that extra time to really soak up the experience. It's a really tough question, the easiest answer – both!"
So, if Damien has inspired you enough to travel on one of these remarkable train journeys, check out our Great Southern Rail page for more information or contact us.