Imagine rescuing, rehabilitating and releasing adorable penguins and other little furry friends as a career. Well, Jodi Bellett, Wildlife Rehabilitation Officer at Phillip Island Nature Parks does just that.
Phillip Island is blessed to home an adorable little penguin colony, and thanks to Jodi and her colleagues, this colony just keeps on growing. But, things weren't always so easy for these little guys; step back 30 years, and our feathered friends were predicted to be completely wiped out from Phillip Island by the millennium. That's when the Penguin Foundation Summerland Peninsula Project was started, turning a former housing estate to a now flourishing prime penguin habitat, all thanks to people like Jodi.
Here, we ask Jodi about our cute feathered friends, and what her fantastic career entails.
What steered you towards working for Phillip Island Nature Parks? 
"I moved to Phillip Island about 15 years ago and started working as a Parade Ranger which involved sharing the wonders of the nightly Penguin Parade with visitors from all over the world. It was great, I fell in love with the penguins and wanted to work more closely with these unique and wonderful birds. I did further study in Conservation and Land Management, as well as Wildlife Care and Rehabilitation. An opportunity came up to work as an Environment Ranger on the Summerland Peninsula project which at the time involved restoring little penguin habitat from old housing sites. From there, I progressed to the role of Wildlife Rehabilitation Officer."
What's your favourite part of working with wildlife, and specifically penguins?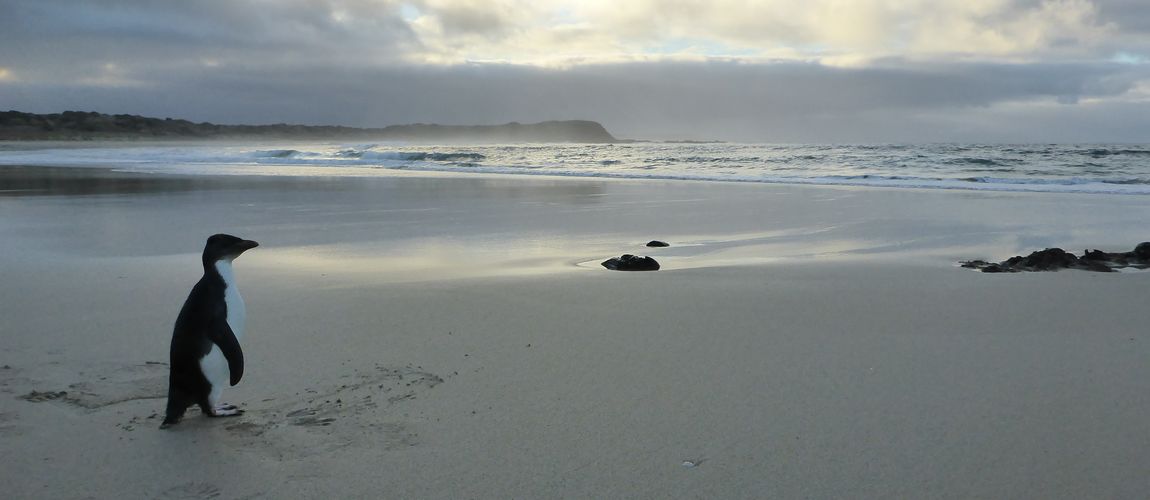 Rockhopper Penguin release, post-rehab*
"By far the best part of my role is releasing the wildlife after their rehabilitation with us. Depending on the injuries, animals may be with us for just a couple of days, or up to a month or two in the more severe cases. Releasing a little penguin is one of my favourites because you watch them waddle over the beach and swim out to sea and back to freedom, and I always keep an eye on them until they're out of sight. One big highlight involved the rescue and rehabilitation of a rockhopper penguin. These guys are not native to Australia, rather they're found in New Zealand and further south on islands towards Antarctica. It seemed he had drifted a little off-course, rehabilitating and releasing him might just have taken the top spot for me!"
What's the most challenging aspect of your job?
"Making the decision to euthanize an animal would be the most challenging aspect. We are lucky enough to have a very close relationship with our local veterinarian who we have been working with for over 20 years. Their expertise is invaluable and helps tremendously."
What does a typical working day involve?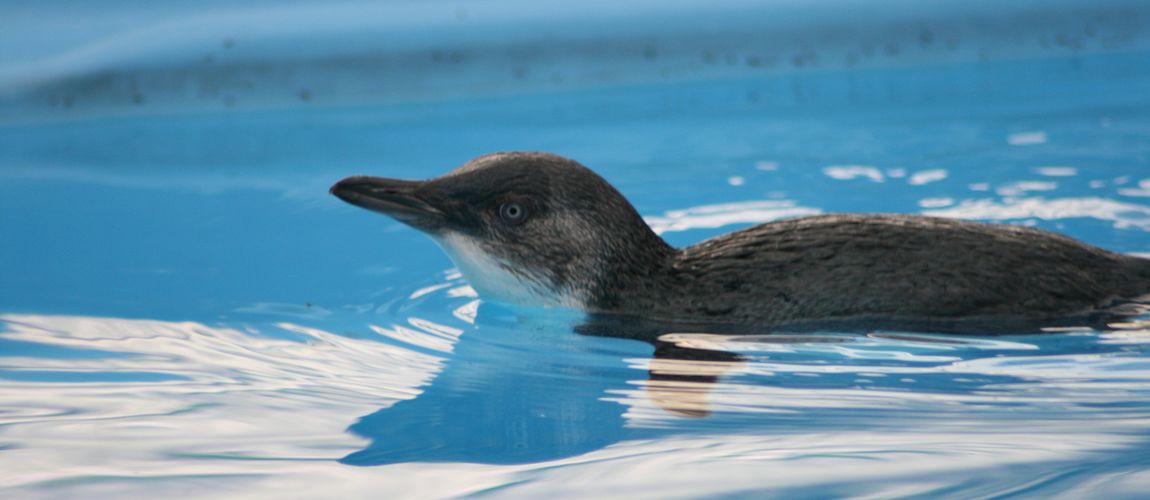 Penguin swimming in specialised rehabilitaion pool*
"No day is what you would call 'typical' in the Phillip Island Wildlife Clinic! That said, my day usually begins and ends with feeding the various rescued wildlife in care, 'swimming' penguins for rehabilitation in our specially designed pool which mimics ocean conditions, cleaning housing and resetting enclosures as needed. On any given day we may have penguins and other seabirds, possums, echidnas and other native bird species. The rest of the day quickly fills up with rescues of sick or injured wildlife, maintenance of the clinic and keeping up a good stock of feed supplies – including leaf, flowers, seeds, fruit and vegetables, meat and fish to name a few."
What's your most memorable experience in your role?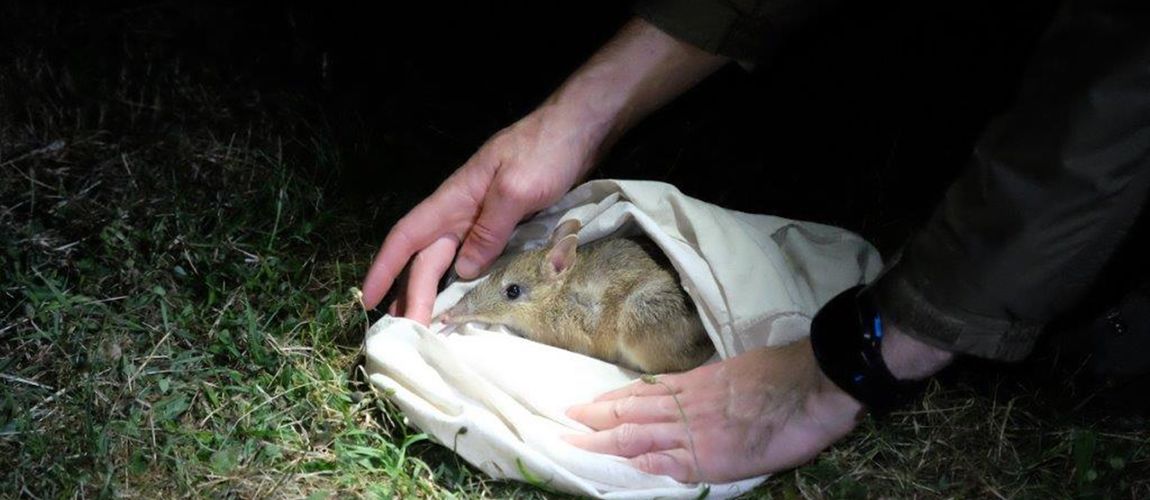 Eastern-barred bandicoot release*
"I recently had the good fortune to work with the vets from Melbourne Zoo, assisting with the vet checks of Eastern barred bandicoots (status: extinct in the wild on mainland Australia). The Nature Parks have over the past 25 years successfully removed European foxes (which are an introduced predator here for which our native wildlife have not evolved any defences) from Phillip Island. This has allowed Nature Parks and its partners to help develop a successful population of this critically endangered marsupial on Phillip Island. It was great to learn more about these wonderful little creatures. These checks were conducted just before their trial release to the Summerland Peninsula. Using Islands as arks may be our only hope of keeping healthy populations of these species in the wild."
Who's the most interesting person you've met on the job and why? 
"That's a hard question, I meet so many interesting people on a day to day basis in this role, not least the other rangers and researchers I am lucky enough to work with! I guess one that stands out is Bron Burton, host of Radio Marinara on RRR (community radio station). The show highlights all the work being done around the coastal and marine areas of Victoria, discussing the new breakthroughs, community groups, research and anything else current and worth discussing. Bron is passionate about the coastal environment and is really inspiring."
Finally, where do you spend non-working life?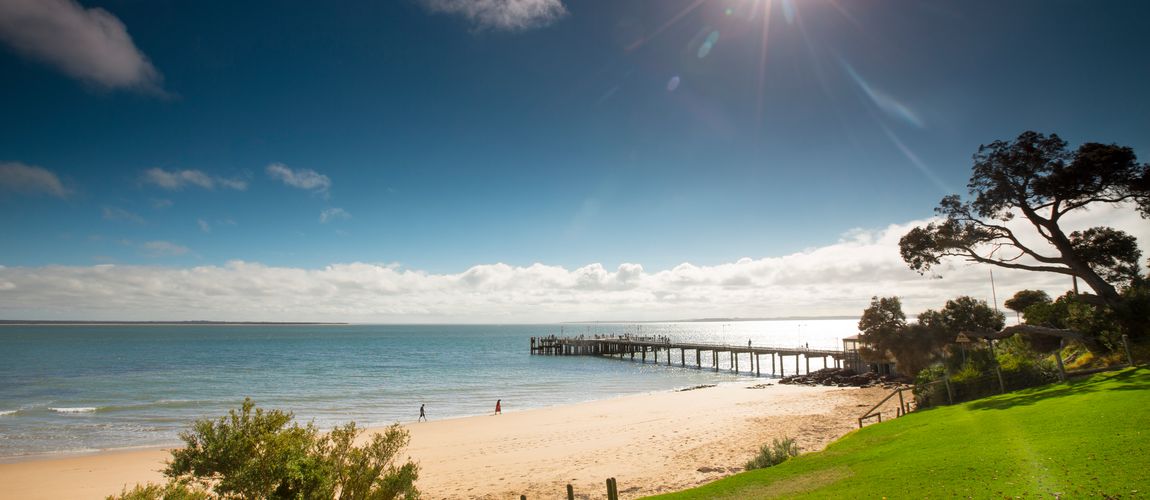 Cowes Beach, Phillip Island
"Paddle-boarding or kayaking around the stunning coastline of Phillip Island is a really peaceful way to wind down, and I never tire of the views. There are also so many beautiful areas to walk, my favourite is the Pinnacles and beacon at Cape Woolamai. The beacon is the highest point on the island and on a clear day you get the most spectacular view of the shape of the island. We are lucky enough to have some great cafés and restaurants too, so when you're hungry after a paddle, or searching for that morning coffee – you don't have to go too far!"
Head to our Ultimate Phillip Island Penguin Guide and read about the many ways you can admire the adorable little penguins for yourself. Alternatively, head to our Phillip Island page and discover the perfect island retreat for your next visit to Australia.
*Photo credit: Phillip Island Nature Parks