Ever wondered how your delicious meals are prepared at 30,000 feet? We answer your head-scratching questions as we go behind the scenes with Singapore Airlines UK Catering Manager, Phillip Parker.
So Phillip, What does a typical working day involve?
"I'm not sure there is a typical day, apart from the fact that I will usually find myself in a kitchen somewhere along the way! I have an office on the premises of our UK catering partner alphaLSG, so if I want to visit the kitchens to see the meal preparation for our flights and ensure everything is on track, I do.
In addition, every month just ahead of a new menu going live, we undertake a mini meal presentation process where everything is cooked and presented to check that the dish is still looking as it did when it was originally planned. We wouldn't be able to change too much at this stage, since onboard menus have already been printed, but on some occasions we may be able to swap ingredients if the quality is insufficient when the time comes. For example, perhaps a dessert is planned to be served with berries but at the time the menu goes live, the planned raspberries aren't good enough, we may be able to swap things to strawberry, or similar. 
In my role, I also look after the catering within our London SilverKris Lounge, so my day may also involve visiting those kitchens to check everything is on track too. We might be discussing menu tweaks, new dish items, or special activities and promotions going on in and around an important date, such as Chinese New Year."
Let's talk wine. Do you select the wine? Does it taste different at altitude?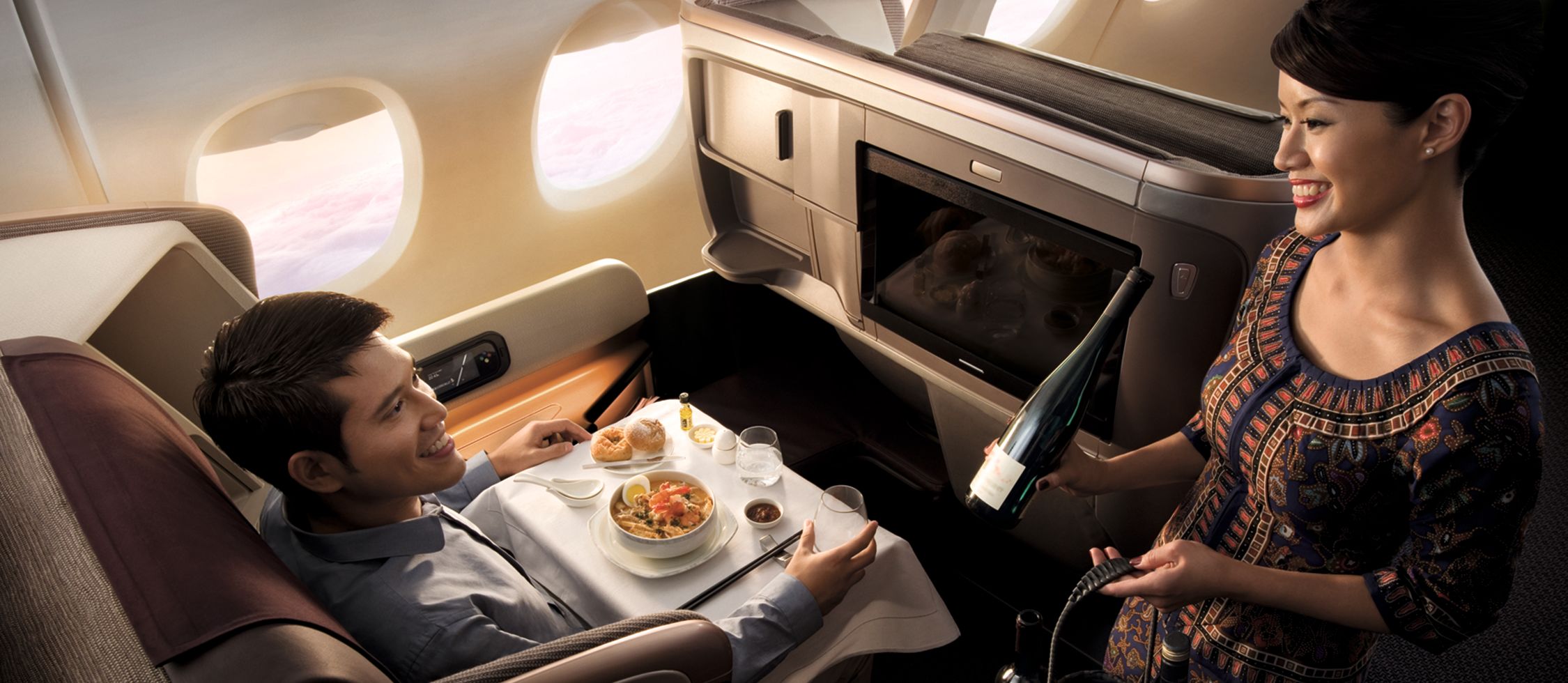 "The selection of wines to be served across all our flights is completed by our head office teams in conjunction with our three wine consultants: Jeannie Cho Lee, Michael Hill Smith and the UK's Oz Clarke. Every year they conduct a couple of two to three day tasting sessions, where they will blind taste up to 1000 wines. It's a huge undertaking designed to ensure we not only have the best wines on board but also in quantities that mean customers are rarely left disappointed.
Wines can indeed taste different at altitude – just like food – which is primarily due to the dry air, but studies have shown it can even be down to distraction by loud background noise too. Drier air is the biggest difference in terms of how we experience wine at altitude because if the nose and palate are dry, they are not working as well and flavours can seem comparitively dull. As part of this, wines that are high in tannins or acidic can seem sharper than normal, so often fruity wines perform better at altitude.
Of course, it's difficult to mimic the effects of altitude but in Singapore, we are lucky enough to have a special room which we can pressurise to an equivalent flying altitude without ever having to leave the ground. Such a facility is very rare but is a great asset in helping us make the best selections possible."
How many meal options do you have across the network at one time?
"It's almost impossible to say as the numbers will be so vast. If I were to give a snapshot though, a main meal in First Class has four choices of entrées plus at least one alternative for each of the other three courses. Business Class, meanwhile, has a choice of three entrées and at least three courses overall, while Premium Economy and Economy both have three choices for the main meal. Plus, we also have a 'Book the Cook' menu which allows customers to pre-select their meal at least 24 hours in advance from a separate menu which applies to all cabins except economy and provides further menu options on top.
On UK-Singapore flights, as well as our Manchester-Houston flight, there are two meal services per flight, plus snacks in between, so you can imagine there are a lot of meals in production at any one time – and that is just those departing the UK!"
How are Singapore Airlines meals heated up on each flight?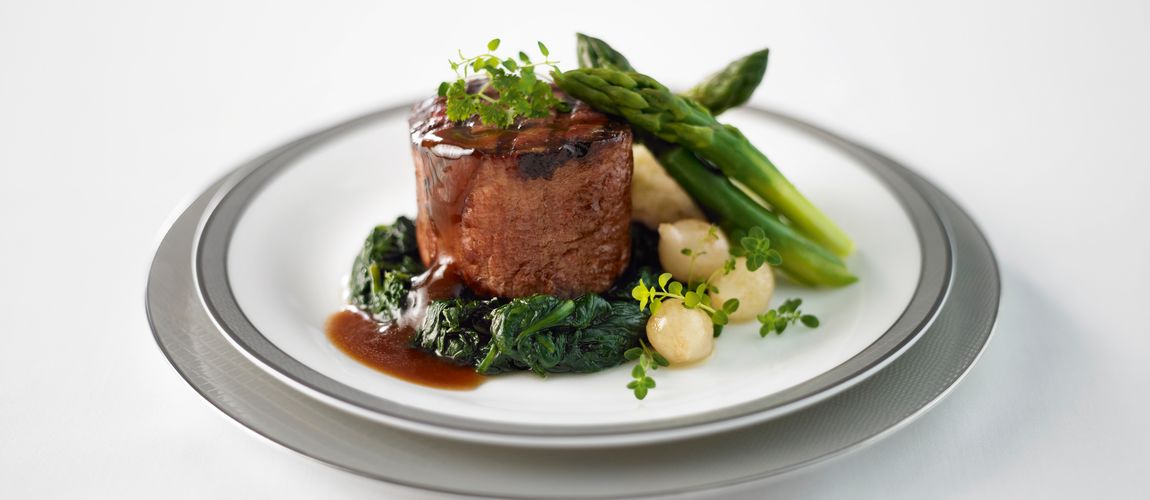 "Meals are heated up inflight by cabin crew using the onboard aircraft ovens. These are mainly convection ovens – which are replicated within our catering partner alphaLSG in London so that we can ensure dishes can be served inflight as we plan for them to be from the ground. Dishes are partially cooked on the ground, blast chilled, then loaded onto the flight for final heating just prior to them being served to passengers.
Given limited heating options on board, it means extra care is taken during the initial preparation work on the ground. This is particularly important when serving a dish like steak, as it means the steak has to be cooked to the perfect point prior to blast chilling so that it is neither over-done, nor under-done once in the ovens on board, which of course have limited capabilities by their very nature.
In addition, we do have the capability to prepare fresh eggs on board in First Class. Customers are able to select between baked (closest possible akin to frying!), scrambled and boiled eggs which crew are able to prepare especially to order inflight."
When serving meals in Business or First Class, do you pair the flavours with the variety of wines on-board?
"Our food menus are regularly changed and not necessarily at the same time as the wine menus, so the two are not directly paired in this way. However, we would generally be able to ensure that wines onboard would match either Asian or Western cuisine dishes, or we also have trained Cabin Crew Sommeliers on board many of our flights and they are able to advise customers on pairing the available wines with their menu selections too."
Are there any special considerations when you design the menu?
"There are many considerations that go into planning menus – too many to list! A few key things would include:
Ensuring variety between the two meals (e.g. lunch and breakfast) on board the flight, so that the dishes aren't too similar. For example, we would try to mix up the carbohydrate being offered so that it wasn't always potato (for example) at each meal service and instead gave rice, pasta and noodle options, as well as variety amongst the meat and/or fish being offered.

We seek to offer a good mix of Western and Asian cuisines, so this is always important to maintain.

Certain dishes like a curry – particularly chicken - in economy are always popular, so we will generally try to ensure something along these lines is always available.

We need to ensure that we are using ingredients that are easily obtained at the time of year it will be being served – there is no point trying to source quality asparagus out of season!"
How do you decide on the meal choices and how regularly do you change them?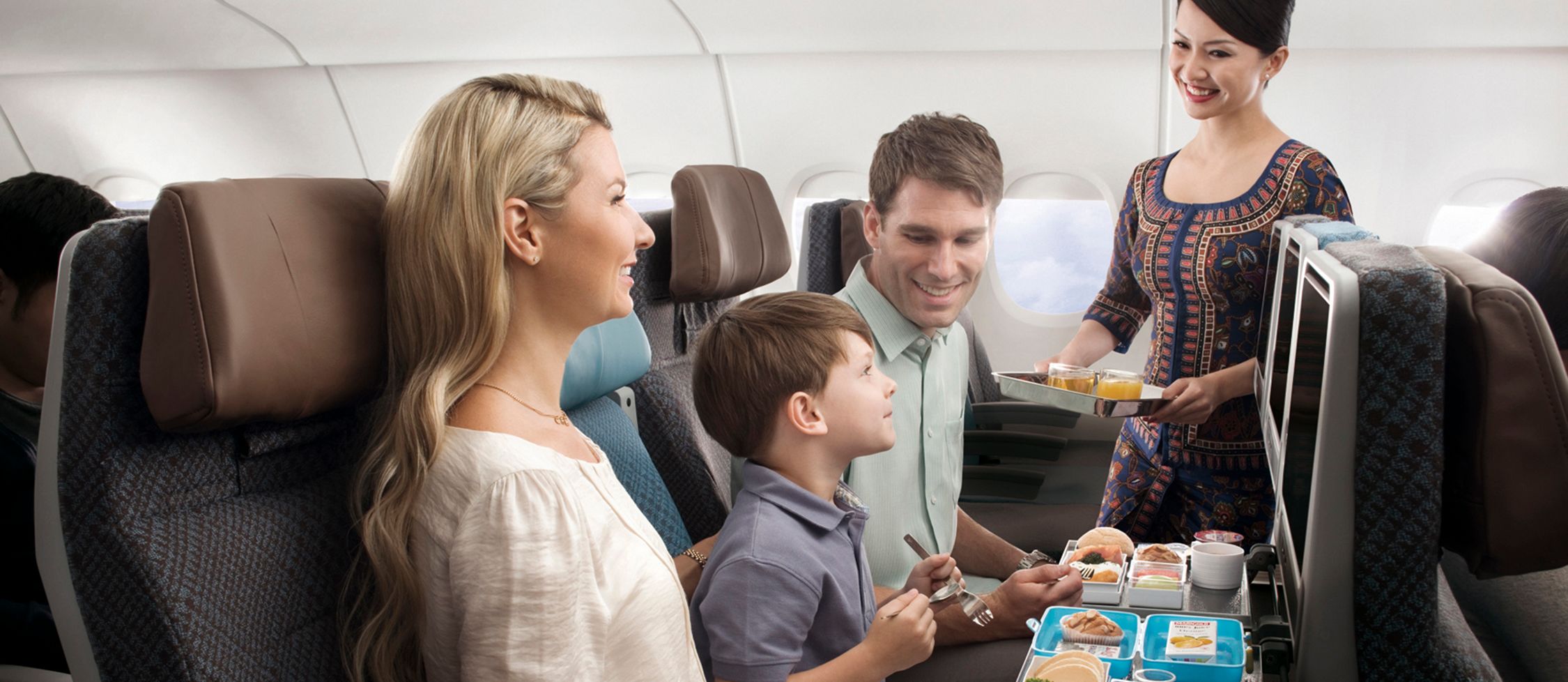 "Our onboard menus are changed regularly - sometimes as often as every month. The initial planning is done by our teams in Singapore and then shared with the local teams for review and input. At this point, I work with our local caterers to suggest any changes and after some back and forth, we will end up with a 'final' menu plan. At this point we undertake a menu presentation, where all of the proposed dishes are cooked up and we either sign them off, or make tweaks if needed. During this process, we may completely redesign a dish, create a new one, or just change one element, such as the protein.
The menu presentation process takes place over three days and the process is exactly the same for First Class as it is for economy and even the special meals. At the end of the session, three months of menus will be broadly signed off, pending a final check just before the menus actually go live on board. The menu presentation takes place four times a year and is a huge undertaking, but we feel it's really important to fully test and taste what it is we will be serving to all our customers. After all, on a 12 hour flight to Singapore, the two meals become a really important part of the journey."
How long is the process from first packaging a meal to serving it on board?
"The on the ground cooking will generally take place the day before the flight and this allows 'Book the Cook' meals from our additional menus to be booked almost right up until the day of departure. The whole process therefore takes around 24 hours."
What are your most popular meal choices?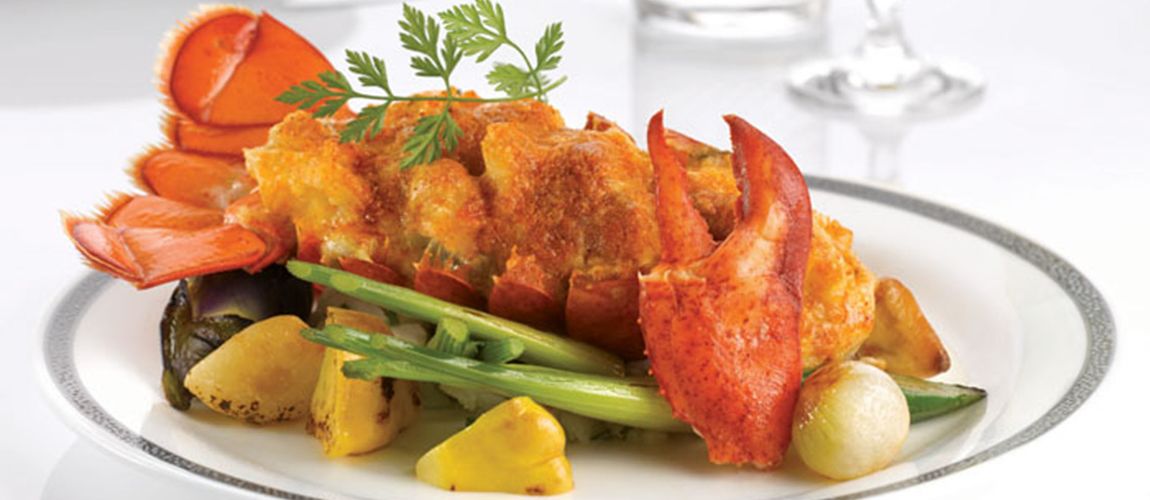 "Probably the most popular dish we serve on board is Lobster Thermidor, available in First and Business Class, but on UK routes, another is the Pad Thai, which is also available in Premium Economy. We serve a wide variety of dishes across our onboard menus but I still recommend you check out any Book the Cook options available for your flight, as it's a great way of securing your preferred meal choice in advance!"
Finally, how do you make Singapore Airlines food service and cuisine different to other airlines?
"We manage to make our meal services different to other airlines by taking advantage of our global customer profile and the fact that we have a small home market in Singapore. For example, if you fly with a British, Italian, or American carrier, you might expect the food on board to predominantly reflect the cuisine of their home country. For Singapore Airlines, not only is our home food scene naturally very multicultural – featuring Indian, Chinese, Malay and other flavours – but we also need to appeal to a much wider base. This allows us to tap into Japanese, Thai, British, French and many other influences to design our menus – we are not restricted in any way.
Similarly, our ethos is to keep dishes authentic. So, if we are serving a Thai dish and it is meant to be spicy, we won't tone it down to cater to a potentially milder British palate!"
It's easy to see why Singapore Airlines are the most awarded airline in the world. Fly to Darwin or Adelaide with Singapore Airlines and you can enjoy a complimentary stopover in the fantasitc city of Singapore*. Head over to our Ocean to Outback page or call our Travel Designers for more information.
*T&C's can be found here. Valid on bookings made by the 30th May 18.