Luscious vineyards, delicious produce and stunning beaches are just some of the reasons so many are drawn to the Margaret River region every year.
One of the best ways to see this beautiful region of Western Australia is with the man behind award-winning Top Drop Tours; Chris O'Hare. Voted one of the best touring operators in Australia multiple times, Chris has had an unrivalled passion for the Margaret River from the very moment he visited; and this can surely be witnessed whilst enjoying one of his fantastic tours. We asked Chris all about what got him where he is today, what you can enjoy on his tours and much more – by the time you finish reading, we're sure Top Drop Tours and the Margaret River will be next on the list!
How did Top Drop Tours begin?
"I found my version of paradise in Margaret River and created Top Drop Tours to showcase the region and the feeling that I fell in love with. Now that sounds great, but a lot of hard work followed to build a business offering top quality tourism experiences in Western Australia's most popular regional destination.
When Top Drop Tours was named the 'Best Tour Operator in Australia' at the Australian Tourism Awards in 2014 I felt that we had achieved one of our goals, to faithfully represent the incredible Margaret River Region. When we repeated this accolade in 2015 I decided to push things even further, developing new and exciting experiences and partnerships.  
It's more than 20 years since the first time I arrived in Margaret River and I love it just as much now as I did then. It is a special part of the world and I am lucky enough to spend my days sharing it with visitors from all over the world."
What does a typical day leading a tour involve?
"While every day leading a tour is different, we start each day with the same objective; making our guests day with Top Drop Tours the highlight of their time travelling through Australia. We are fortunate that we have incredible experiences to showcase, but it is often the little extras that make the difference and the exciting part of our job is finding that special something that elevates a tour from fun too unforgettable."
What's your favourite part of leading a tour?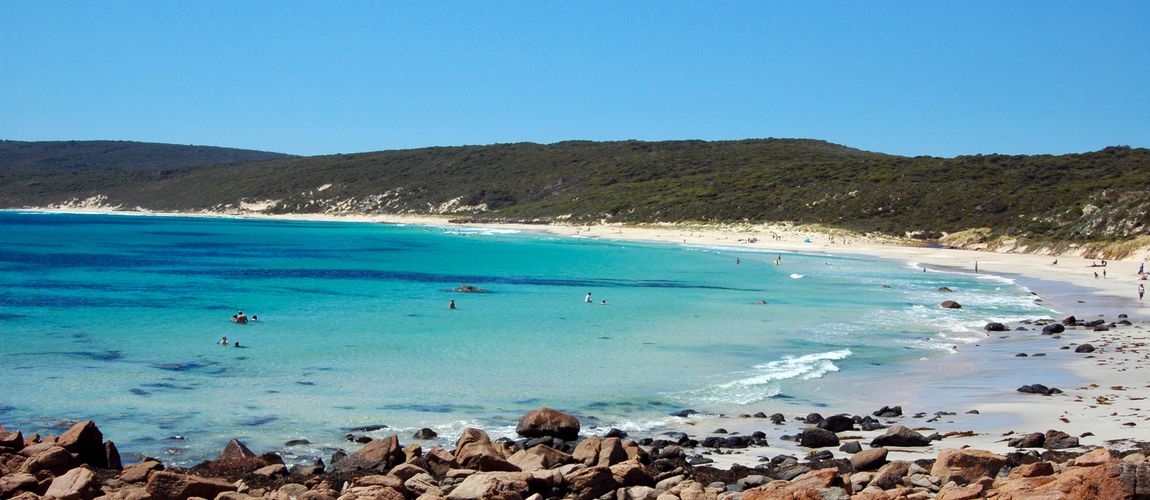 "The best part of leading tours is quite simple; when we change people's lives. Ultimately the biggest thrill we get is the moment that our guests 'get it', that very special moment when they realise that they have just spent a day exploring a place that they will never forget, a place that they will be talking about for years to come and a place that they have just become ambassadors for. This happened to me a long time ago, Margaret River has a way of getting under your skin and every day I see that spread across the globe, it's a special feeling to contribute to that."
What's the most challenging aspect of your job?
"The most challenging aspect of my job is attempting not to sound like a cheerleader for Margaret River and Western Australia! It is so easy to be enthusiastic about our wine, food, beaches, wildlife, scenery and the characters that make this place so special.
Apart from that, another challenge that I face is selecting which of the many elements of the region to showcase. We have tried to develop a series of tours that focus on the three spectacular features of the region; wine, gourmet produce and the spectacular nature. With so many options in each of these areas, we are constantly evolving our tours to reflect the very best of the region and encourage visitors to join us for two or three days of completely different, yet equally mind blowing experiences."
What varieties of wine can be enjoyed on your tour?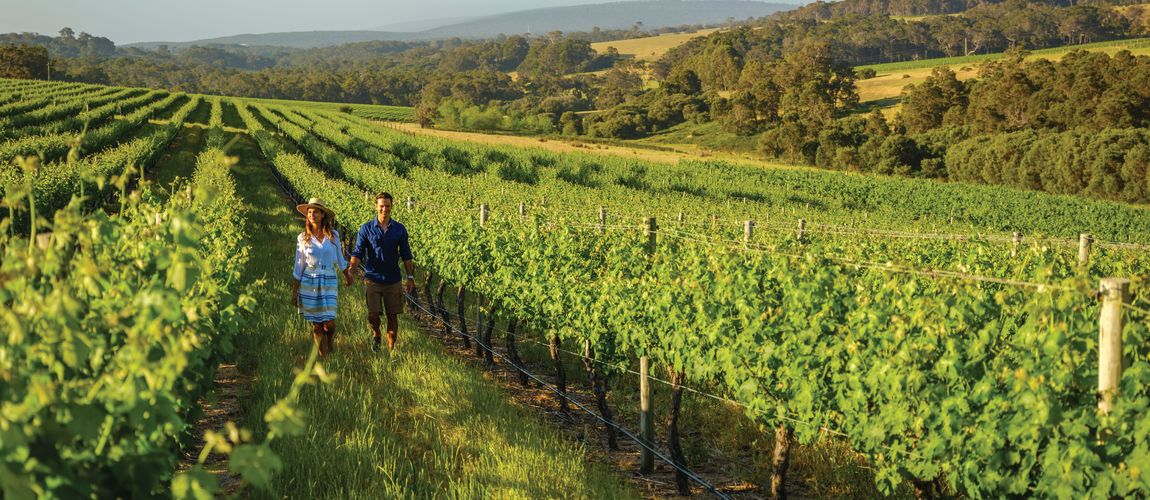 "Margaret River wine is famous globally for its extraordinary quality. One of the main reasons that I fell in love with the region was the wine, it's not just good - it's amazing!
The two varieties that we are most famous for are Chardonnay and Cabernet Sauvignon. As a region, we have won multiple international awards for each of these wines, but this is not where the story ends. Margaret River's secret weapon is actually our grape growing conditions which allow our wineries to produce a wide range of wine styles. Whether you are looking for a light easy drinking white or a full bodied red, Margaret River has it covered, always at the highest level."
How many wineries are visited on your tour?
"Our tours vary in terms of the focus on wine. Our nature based tour highlights just one of our favourite wineries, while our full day wine tour visits five. We are so lucky to operate in a region that produces world class wine, but it is also home to some of the most diverse and beautiful scenery in Australia. We love creating tours that showcase these elements, but depending on which interests you more, we have the tour to suit."
What sort of other fresh produce can be tried on your tour?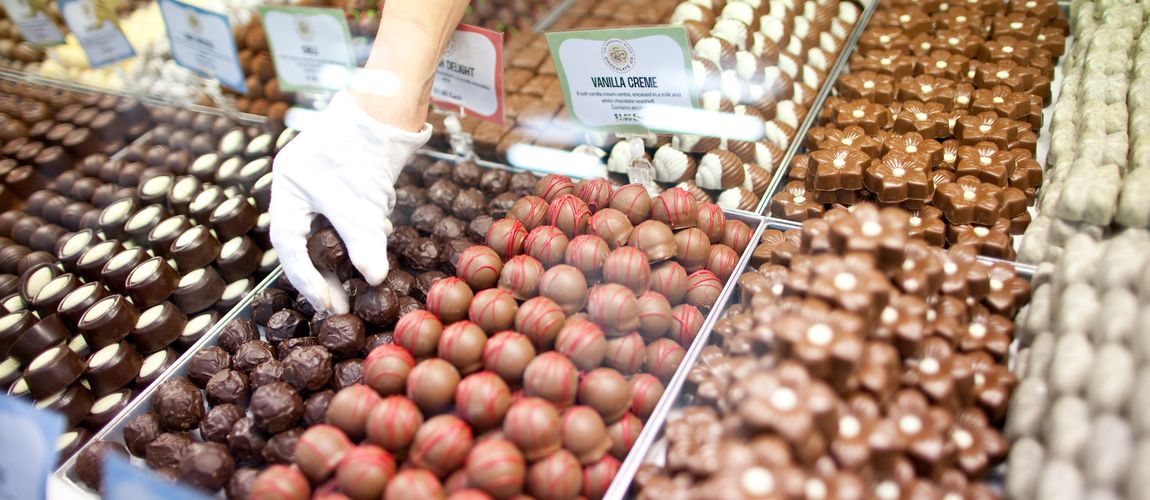 "Wine and food, for us there is no separation between them, so gourmet produce is always an important element of our tours. All of our tours feature a restaurant lunch and we work with chefs who are committed to using locally sourced seasonal produce. In addition, our gourmet produce tour visits cheese and chocolate producers as well as a local provider that focusses on growing organic produce to make the most unbelievable range of taste bud tantalizing treats.
It's fair to say that Margaret River is food for the soul in every way. Whether your travels bring you for an overnight stay or a few days, Margaret River will give you the chance to enjoy the finer things in life at a pace that allows you to relax and indulge in the beauty around you."
What's your most memorable customer experience?
"The most memorable tour experience I have had was definitely the first time that we helped arrange a surprise wedding proposal. Weeks of planning, between myself and the groom-to-be were finalised and on the day, everything worked like a charm.  We finally arrived at a very remote location where the proposal was planned, at that very moment it dawned on me, what if she says no. Can you imagine how awkward the drive back to the hotel would be?
The good news is she said "YES" and I'm pleased to say that every proposal we have had on tour ever since has had a 100% success rate!"
Are there any particular highlights?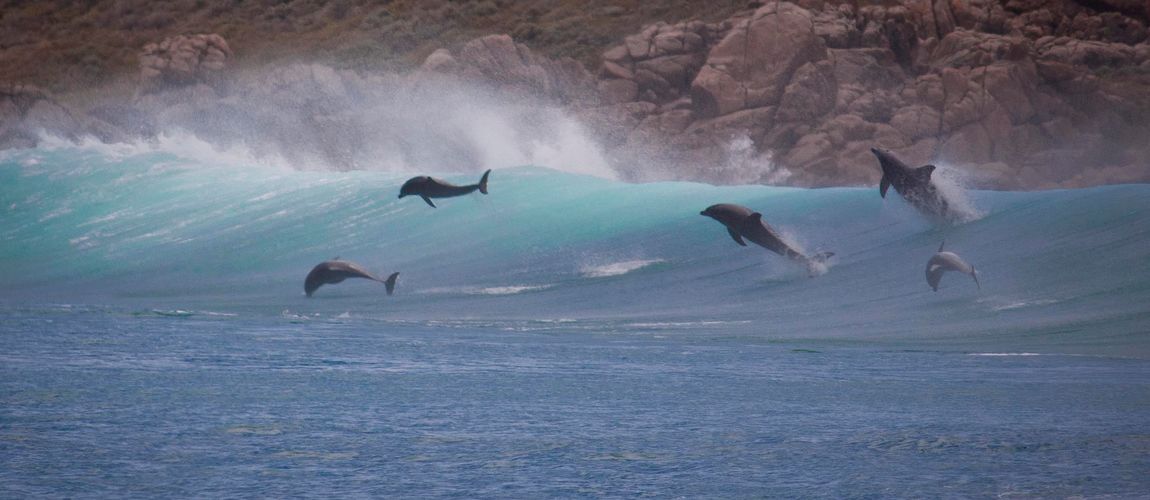 "The beauty of the Margaret River region is that the highlights are many and varied. While we hold the region's wine as the centre piece, it may be the coastal views, the native wildlife, the wildflowers, the characters or even the fresh air that people fall in love with. I still get a buzz when we find a wild kangaroo grazing or a dolphin surfing a wave, as well as, when we taste one of our new release vintage wines for the first time."
Who's the most interesting person you've met on the job and why?
"It would be impossible to pick one person, but the people that have had the biggest impact on me personally are the pioneers of the Margaret River wine industry. Our industry is barely 50 years old and while most people have probably never heard of them, the people that took the risk of planting vines in the middle of nowhere, with the ambition of making fine wine to rival the great French regions of the world fascinate me. They are inspirational figures, often eccentric but make no doubt about it, they are the reason that I am able to showcase the beautiful Margaret River wine region to the world.
The fact that they will take the time to have a coffee or share a glass of wine with me is amazing and they regularly give their time generously to our guests. These people are giants of the industry - worldwide, but maybe their generosity tells you a little about the people that make Margaret River special."
When you aren't working, what do you do in your spare time?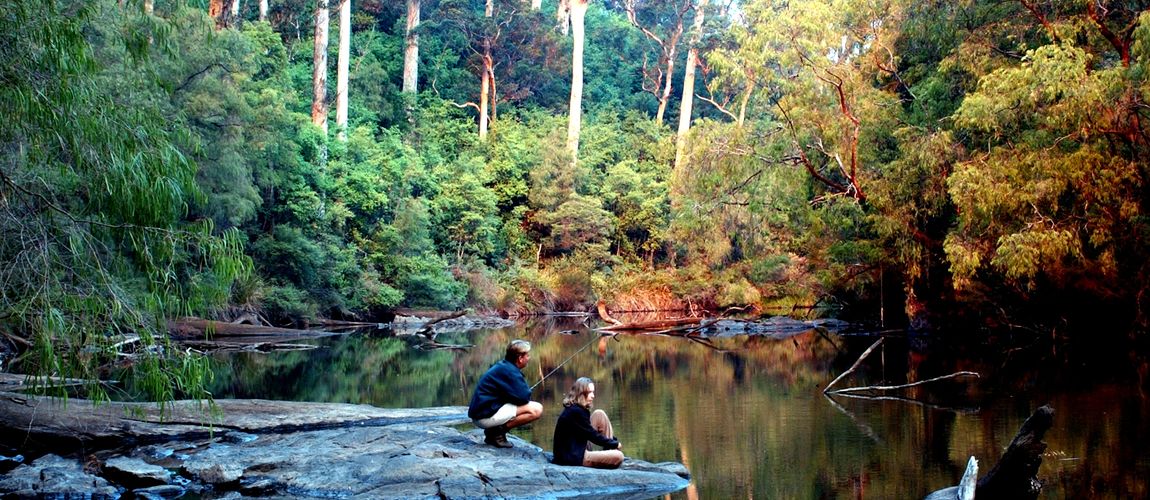 "On the rare occasion that we have a day off we often spend the morning exploring one of the region's spectacular walk trails, whether by the river, ocean or through the forest. We do this with our young children who love searching for fairies, just as much as we enjoy searching for dolphins and whales. In our opinion this type of physical activity must be rewarded, so it is off to lunch at one of the fabulous Margaret River winery restaurants. Just one day like this reminds us of why we moved to Margaret River, it also reminds us of the feeling that our guests have when we show them our region."
If you could pick a favourite part of your tour, what would it be?
"While we all take our work seriously, we are still Aussies and enjoying life is the most important goal that we have. There is something very liberating about tasting an award-winning wine or enjoying a gourmet lunch while wearing shorts and a t-shirt.
As our guests embrace this philosophy we can see the pressures of the 'real world' evaporate, this is the favourite part of our tours for me. It's not an individual experience, it is much more the feeling of being in Margaret River and being embraced by the culture and vibe in which we live."
Any tips for travelling on one of your tours?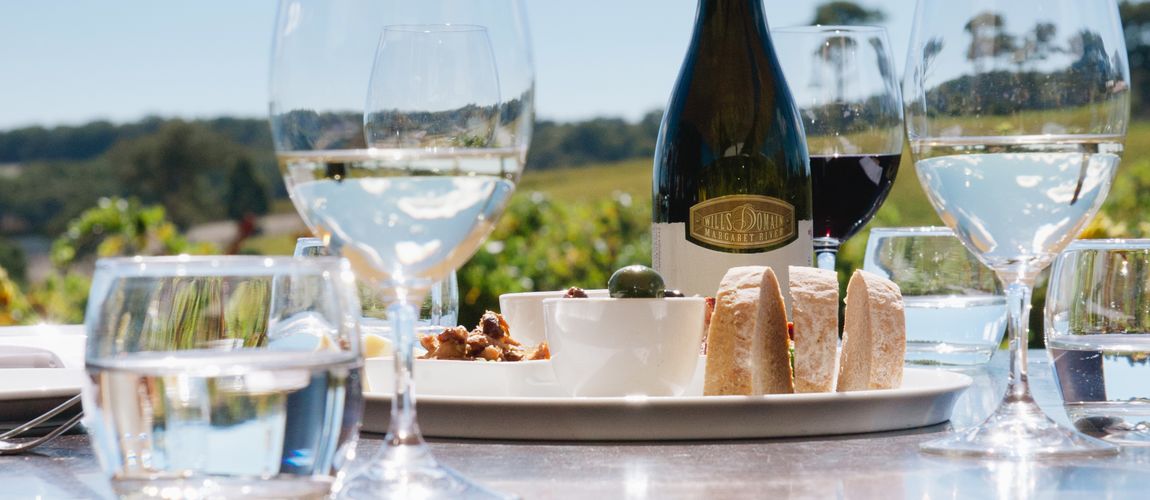 "Tip number one, never skip breakfast when you are doing a wine tour!
Winter (June, July) is my favourite time of the year to do a wine tour. Think cooler weather, open fires, red wine and lamb shanks – paradise. For our nature based tours, travelling in September-November opens up the chance to see migrating whales and the colourful blanket of wildflowers. The beauty of the Margaret River Region is that at any time of the year we have elements that make visiting fabulous. Seasonal produce served at incredible restaurants, paired with local wine, spectacular coastal scenery that is equally impressive on a perfect summer's day and when a wild winter storm creates a super-swell.
The truth is we couldn't decide on the best time of year to visit, so we moved here."
Whether you're looking for a foodie adventure, wildlife encounter or to just simply soak in Margaret River's delights, Top Drop Tours have got the right experience for you. Whilst visiting Western Australia, why not combine your trip with a stay in the beautiful Coral Coast? Head to our Western Australia page for inspiration, or call our Travel Designers for more information.