Wine lovers, listen up. Did you know, Australia is the fourth largest exporter of wine in the world?
A country that produces that much grape juice – over one billion litres of wine a year in fact – clearly has a demanding market.
As our Aussie vs British wine taste test proves, Australian wine is the tipple of choice for many. And though we're sure there are plenty of fantastic British wines out there, it's no secret that Australia makes some of the world's best wine.
With such diverse landscapes and climates, Australia produces a wide range of wines across each of its states. But how much do you really know about Australian wine and where it comes from?
Here we introduce Australia's top wine regions and the grape varieties they grow. So next time you're reaching for an Aussie red, you'll know exactly what to look for.
Hunter Valley, New South Wales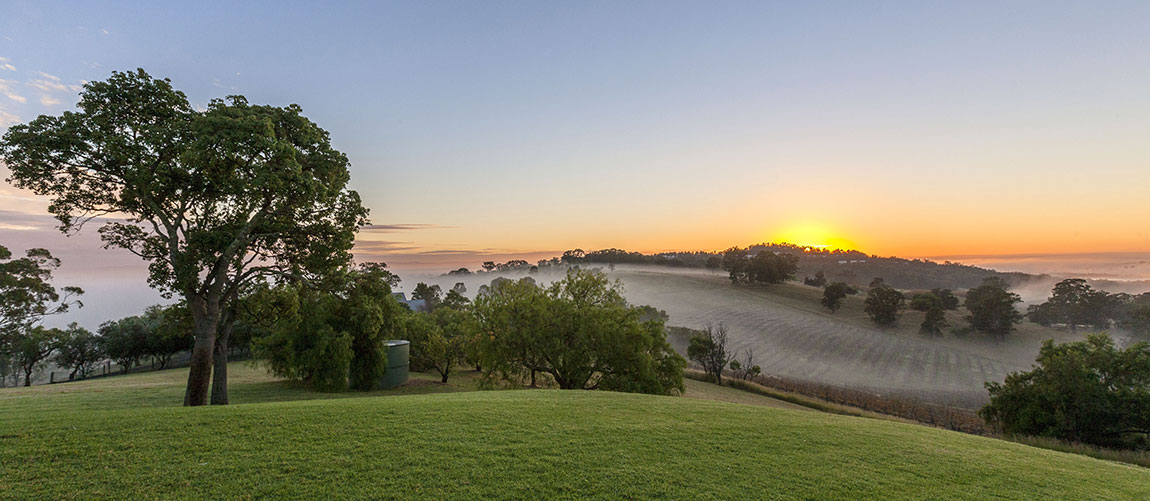 This is where it all began. The Hunter Valley holds the mantle for Australia's oldest wine-producing areas, with the first vines planted in the 1820s.
Today, the Hunter wine region boasts over 150 cellar doors so your only problem will be deciding which to visit. Of course, you could stay for a few days for extra sampling time. Plus, it'll give you the chance to explore the scenic surrounds of World Heritage-listed Barrington Tops National Park too.
How to get there: At just two hour's drive north, the Hunter Valley is the closest wine region to Sydney. It's perhaps one of the most accessible wine regions, reached by train, road or air. No doubt why it's a regular on the list for the top ten most visited places in Australia.
The Hunter Valley's top wine varieties: 
• Semillon
• Shiraz
• Verdelho
The Hunter Valley's famous winemakers:
• Wyndham Estate – one of the area's oldest vineyards.
• Tyrell's Wines – award winning, yet affordable and of course, delicious.
• Audrey Wilkinson Winery (pictured) – potentially the most picturesque winery in the Hunter.
Barossa Valley, South Australia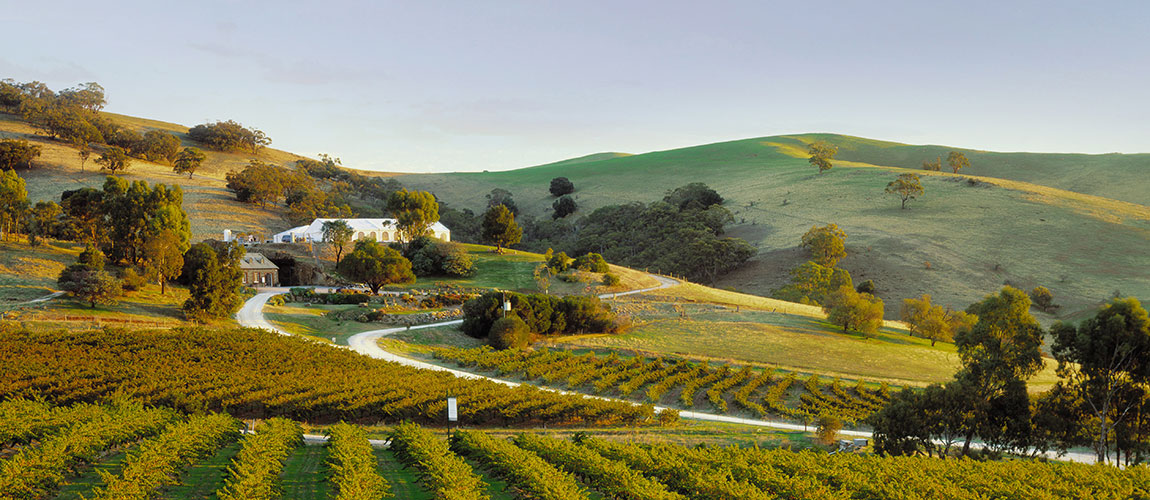 Perhaps the most famous wine region in Australia, Barossa Valley is home to most of the country's largest wineries. And as a state, South Australia produces about 50% of Australia's wine.
Not limited to liquid indulgences, Barossa Valley also offers delicious local produce which you can try on one of the many carefully-designed food and wine trails.
The Butcher, Baker and Winemaker Trail for instance is a culinary adventure where you fill your picnic hamper with your choice of gourmet delights from along the trail. It's thirsty work, but luckily you can stop off at one of the many wine producers for a glass (or two).
How to get there: The Barossa Valley is just a one-hour drive from Adelaide. Though close to the city, if you're planning a dedicated day of wine sampling, we recommend an overnight stay. Or, there are plenty of wine tours that do day trips from Adelaide.
The Barossa Valley's top wine varieties:
• Shiraz
• Cabernet sauvignon
• Riesling
The Barossa Valley's famous winemakers:
• Penfolds – the crème de la crème, always coming high up the list for fine (and often expensive) wine.
• Wolf Blass – this German-owned vineyard is a prolific producer of award-winning reds.
• Jacob's Creek – possibly Australia's most recognisable commercial wine brand.
Yarra Valley, Victoria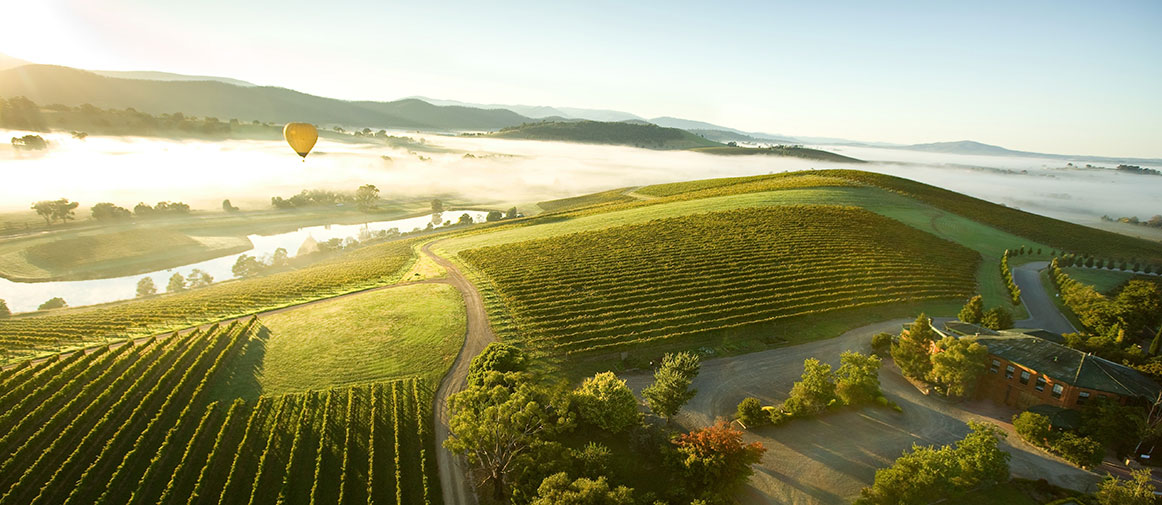 One of Australia's coolest wine regions, the Yarra Valley is home to around 80 wineries. From large estates such as Rochford's to the smaller family-run boutique wineries, the Yarra Valley wine region – though smallest in size – offers great diversity.
Renowned for its pinot noirs, you'll also find sparkling wines and fortified dessert wines in Yarra's cellars. But Yarra Valley isn't just about wine, local craft brewers welcome visitors to their micro-breweries for beer and cider sampling too.
In addition, the Yarra Valley is well-known for its fresh food markets and of course, there's no better accompaniment to good wine than the local, handmade cheese.
How to get there: Located just over an hour's drive out of Melbourne, it is possible to get your fill in one full day trip. However, we advise making like the Melburnians and enjoying a (long) weekend there. Especially as some places are shut on certain weekdays so check ahead.
The Yarra Valley's top wine varieties:
• Cabernet
• Pinot Noir
• Chardonnay
The Yarra Valley's famous winemakers:
• De Bortoli Wines – family run with the philosophy of great wine, food and friends.
• Tarrawarra Estate – contemporary winery and restaurant with striking modern architecture.
• Domaine Chandon – for those that like their wine sparking.
Margaret River, Western Australia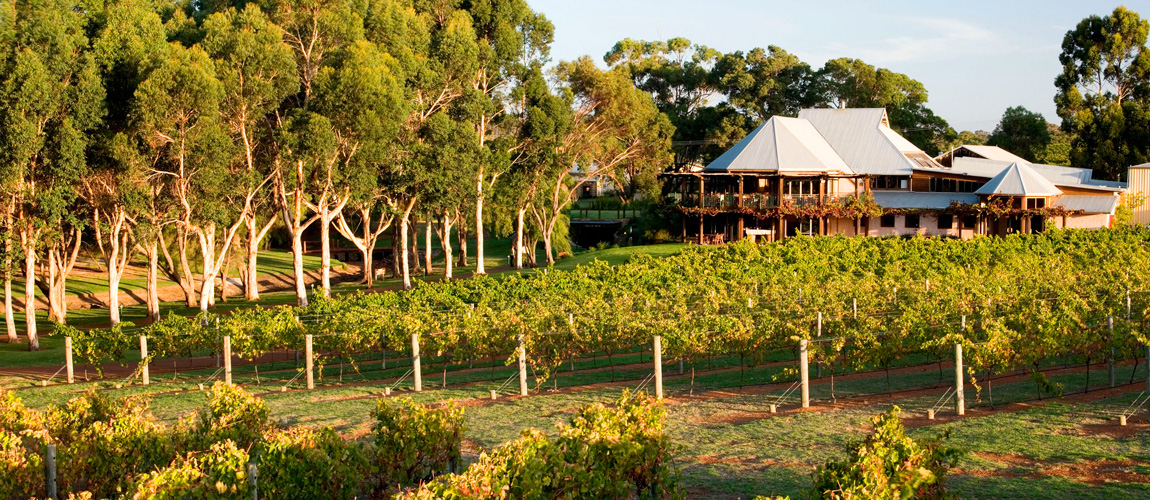 As Australia's biggest state, there's a lot of grape growing space in WA. However, you'll find most of the larger and quality wineries at the south-western tip.
Despite being the baby of the bunch – Margaret River didn't become a wine-producing area until the 1970s – there are a whopping 120 wineries across the region. Once winemakers identified its gravelly sandy loam and Mediterranean climate as being perfect for grape growing, the wine industry took off in Margaret River. Today, the region produces roughly 20% of the country's premium market wines, despite only growing 3% of the country's wine grapes.
Another big attraction of visiting Margaret River is that you can go from winery to white, sandy beaches in a matter of minutes.
How to get there: A little further afield than most, the Margaret River wine region is three hour's drive from Perth. If you're looking for somewhere a little closer to the city, the Swan Valley area just east of Perth is perhaps a better option if you're short on time.
The Margaret River's top wine varieties:
• Cabernet sauvignon
• Chardonnay
• Sauvignon blanc
The Margaret River's famous winemakers:
• Leeuwin Estate – an award-winning winery, restaurant AND art gallery.
• Xanadu Wines – their white wines win trophies but their signature Reserve Chardonnay is the one to try.
• Vasse Felix (pictured) – the pioneer; Vasse Felix produced Margaret River's first cabernet sauvignon in 1972.
To sum up, Australia's wine regions have been carefully crafting delicious wines for hundreds of years now.
So if you're a chardonnay drinker, look for WA's Margaret River on the label. Or for a delicious shiraz, it's got to be the Barossa Valley.
However, nothing quite beats going to visit the beautiful vineyards themselves, seeing how the wine is made and sampling the best of the best that they have to offer.
Speak to us today to find out how you can add a wine tasting tour onto your travels around Australia or discover some of our top gourmet escape packages here.