With 333 islands making up Fiji, island hopping is a must for exploring this tropical South Pacific paradise.
With a warm year-round climate, there is never a bad time to visit, and choosing which of the many atolls to explore is often the hardest decision. To help you decide, here's a quick guide to some of the South Pacific islands of Fiji, the best snorkelling spots and where to spot a white-tip reef shark.
Nadi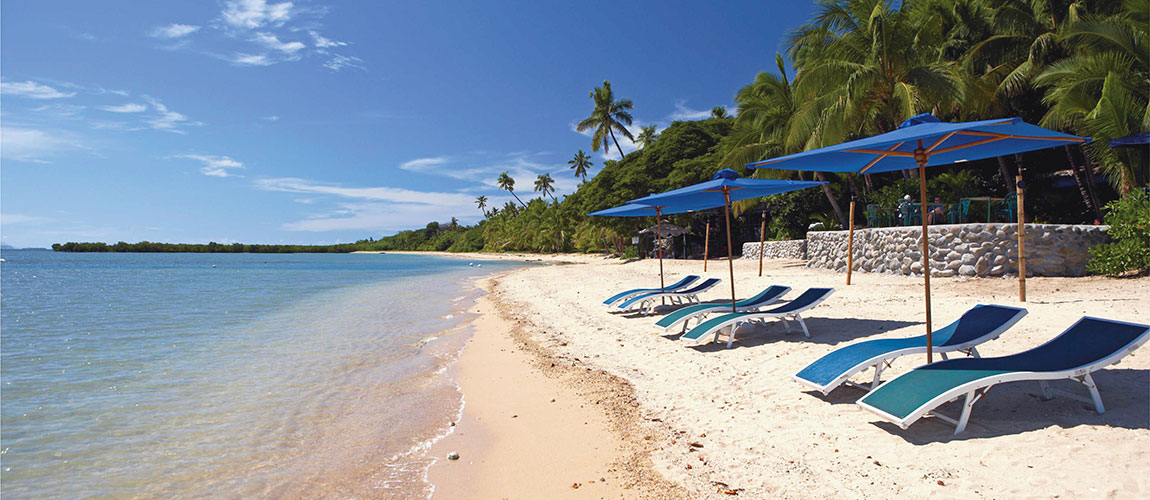 Home to Fiji's International Airport, Nadi acts as the main gateway to the surrounding islands. 
Upon landing, you'll be greeted by friendly locals shouting "Bula" – Fijian for 'welcome' and 'life'. 
Experience the local culture with a visit to one of the many vibrant market places ideal for picking up handmade souvenirs and tasting the delicious local delicacies.
Viti Levu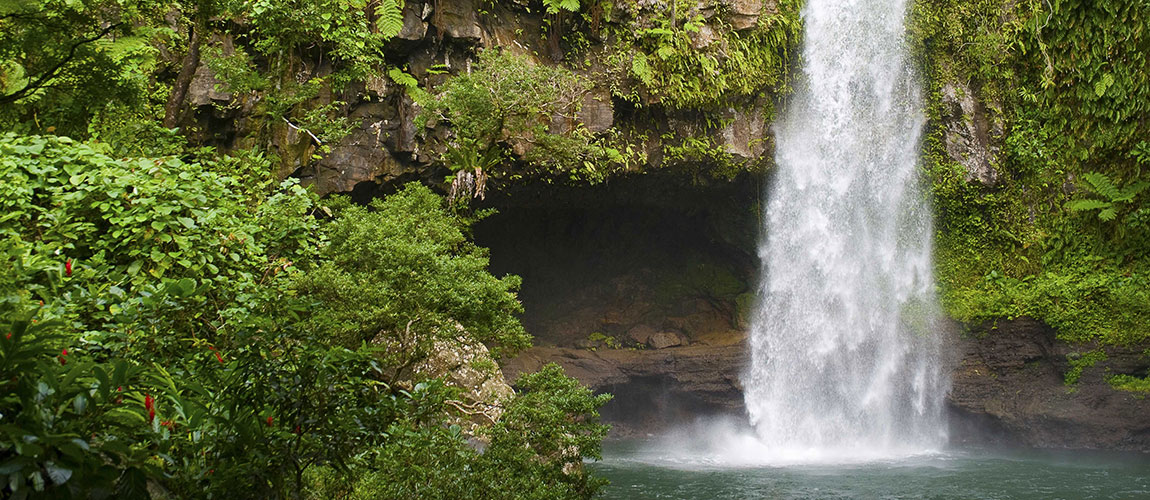 The mainland of Viti Levu is home to Fiji's capital, Suva, and is regarded as the heart of the Fijian islands. 
Offering an array of beach resorts surrounded by lush mountain scenery and clear lagoon waters, the island is known for its rugged landscape of dramatic cliffs and volcanic mountains. 
From Suva, head west to the picture-perfect Coral Coast and explore over 50 miles of coastline combining bays, beaches and rocky outcrops.
Mamanuca Islands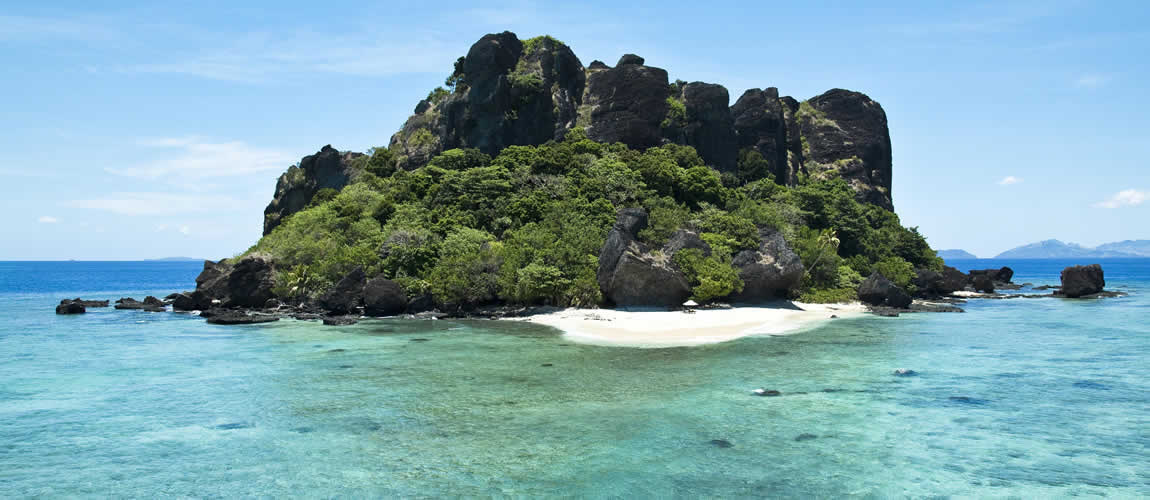 A stunning collection of 32 small islands closely grouped together over an expanse of 35 square kilometres, the Mananuca Islands are a must for any Fijian island-hopping trip. 
Easily accessible from Viti Levu, the atolls are surrounded by crystal-clear waters and blessed with year-round sunshine, calm seas and gentle ocean breezes. 
As one of Fiji's most popular holiday destinations, the Mamanuca's boast beautiful beach resorts, secluded luxury hotels and some of the country's best water sports such as surfing, scuba diving, game fishing and parasailing. 
Yasawa Islands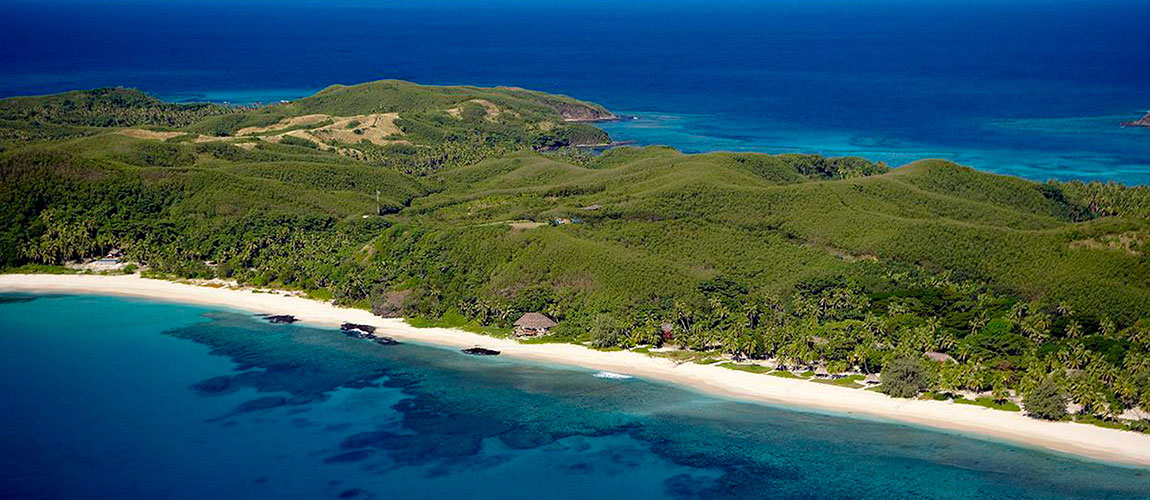 An archipelago of around 20 volcanic islands, the Yasawa Islands are a remote selection of unspoilt atolls spread over approximately 135 square kilometres. 
The islands are fairly untouched so, despite them taking slightly longer to reach, you'll be rewarded with your own private piece of paradise. 
With friendly locals and traditional villages, this land of palm tree fringed beaches and craggy volcanic peaks is sure to steal your heart. It's the perfect place to explore on foot so we recommend taking a decent pair of shoes and climbing to the top of Wayalailai Resort or Kuata Island Resort to watch the sunrise.
Vanua Levu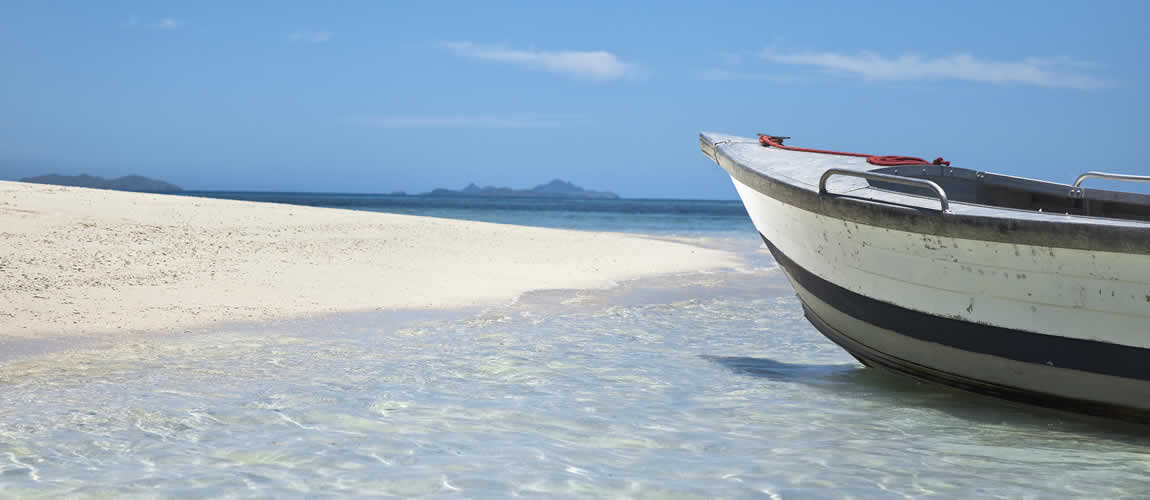 The second largest Fijian island, Vanua Levu, is one of the South Pacific's best kept secrets. 
Away from the bustling streets of the main island, this quiet retreat is set amid beautiful rainforests and secluded bays. 
Embrace your sense of adventure and enjoy the huge range of activities available from hiking and fishing to exotic bird watching and snorkelling. 
Rich in marine life, make sure you explore the underwater attractions such as the vibrant coral reefs and the popular dive site, Shark Alley, to see white-tip reef sharks.
So have you made a decision about which Fijian island paradise you'd like to visit? Probably all of them, right?
Whichever island or however many you choose, you're sure to receive the warmest of welcomes and a memorable holiday experience on all of Fiji's beautiful islands.