For a small country, New Zealand leads the way when it comes to wine tourism, producing some of the most exquisite New World wines in the world.
Enticing varietals and stunning vineyards make New Zealand's wine trails a popular pursuit when holidaying in New Zealand. And, needless to say you'll be spoilt for choice when travelling across both the North Island and South Island. But do you know your Kiwi merlots from your pinots?
Here we introduce New Zealand's top wine regions, the wines they produce and the labels you simply need to try.
Auckland, North Island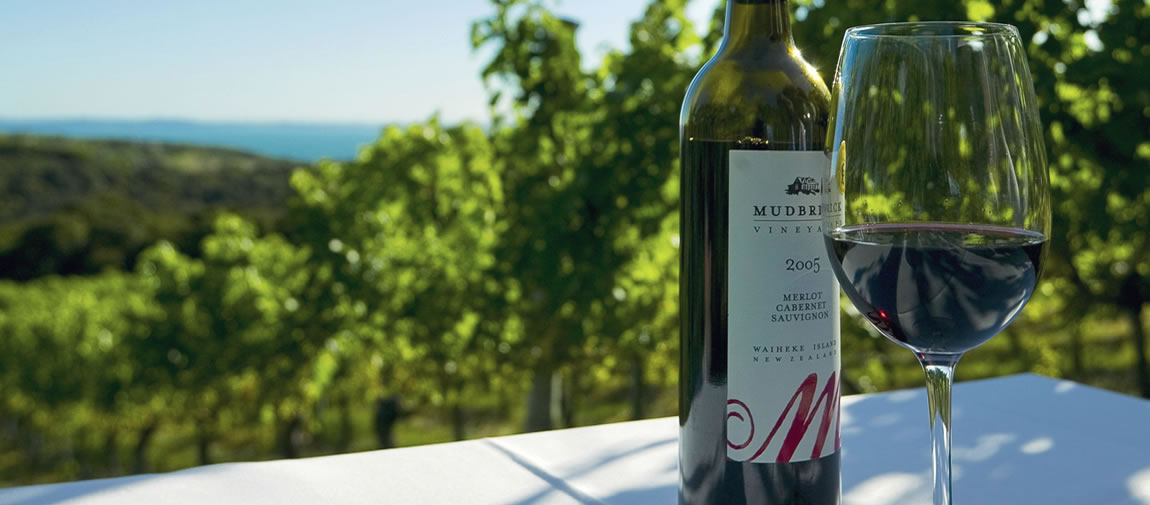 Auckland's wine region is large and diverse with around 100 vineyards and wineries.
Known for its Bordeaux-style wines – mouth-watering cabernet sauvignons and complex chardonnays – Auckland is home to some of the country's biggest wineries.
Alternatively, hop on a ferry to picturesque Waiheke Island for a wine tasting escape at one of the island's smaller boutique vineyards. The outstanding coastal views make for an excellent wine pairing too.
How to get there: You will need at least three days to explore the wineries of Auckland by car, or the ferry to Waiheke Island takes 30 minutes.
Auckland's top wine varieties:
• Cabernet sauvignon
• Merlot
• Chardonnay
Auckland's famous winemakers:
• Kumeu River Estate – a winery at the forefront of New Zealand's screwcap revolution.
• Mudbrick Vineyard – a small romantic winery on Waiheke Island with a garden bistro offering high-end cuisine and sweeping views (pictured).
• Te Whau – also on Waiheke, and home to the island's most awarded restaurant.
Waikato, North Island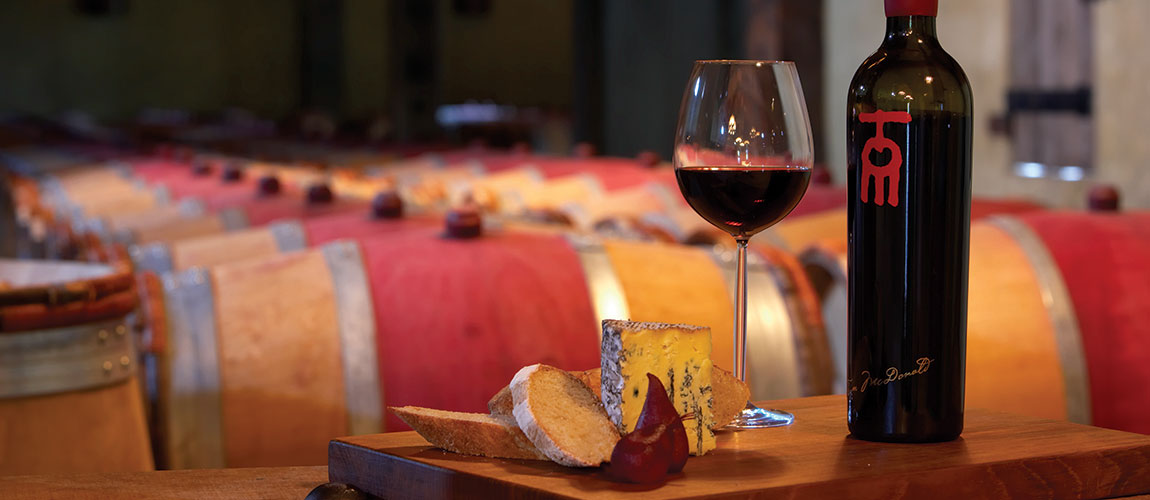 Located south of Auckland, Waikato is a small yet expanding wine region with a moderately warm climate.
The vineyards here are scattered in pockets across the rolling farmland and though fewer in number, Waikato's wineries produce fine-quality grapes. Waikato is also renowned for its cheese – the perfect wine accompaniment.
How to get there: Waikato is an hour's drive south of Auckland. Alternatively, in the south of the region, Hamilton is also an ideal place to base yourself. With its themed gardens, galleries and the Waikato Museum, there's plenty to do in and around the city.
Waikato's top wine varieties:
• Chardonnay
• Cabernet sauvignon
• Sauvignon blanc
Waikato's famous winemakers:
• Vilagrad Winery – 'home to food, wine and entertainment' this is one of the most established family-run vineyards in the Waikato region.
• Mystery Creek – a progressive, niche producer overlooking the Waikato River.
• Mills Reef Winery – a multi award-winning winery with a reputation for outstanding Bordeaux varietal reds and Syrah.
Hawke's Bay, North Island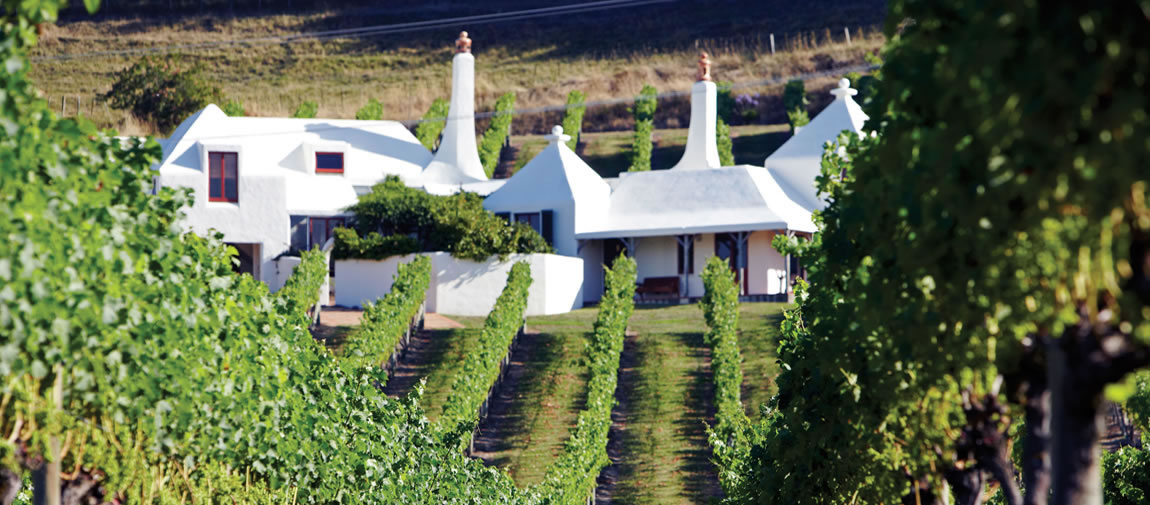 This is New Zealand's second largest and one of its oldest wine regions. With its abundant sunshine and fertile soil, Hawke's Bay is ideal for grape growing and produces a wide range of varieties, red and white.
Located on the east coast of North Island, the region also boasts stunning rural and coastal landscapes – another great reason to visit.
How to get there: A four-hour drive north or a one-hour flight from Wellington. Stay in the art-deco city of Napier to explore this beautiful region.
Hawke's Bay top wine varieties:
• Chardonnay
• Cabernet sauvignon
• Merlot
Hawke's Bay famous winemakers:
• Te Mata Estate – the oldest winery in Hawke's Bay.
• Craggy Range – an architectural wonder that looks more like a spy base than a cellar door (pictured).
• Clearview Estate – a rustic, homely and family-run winery.
Wairarapa, North Island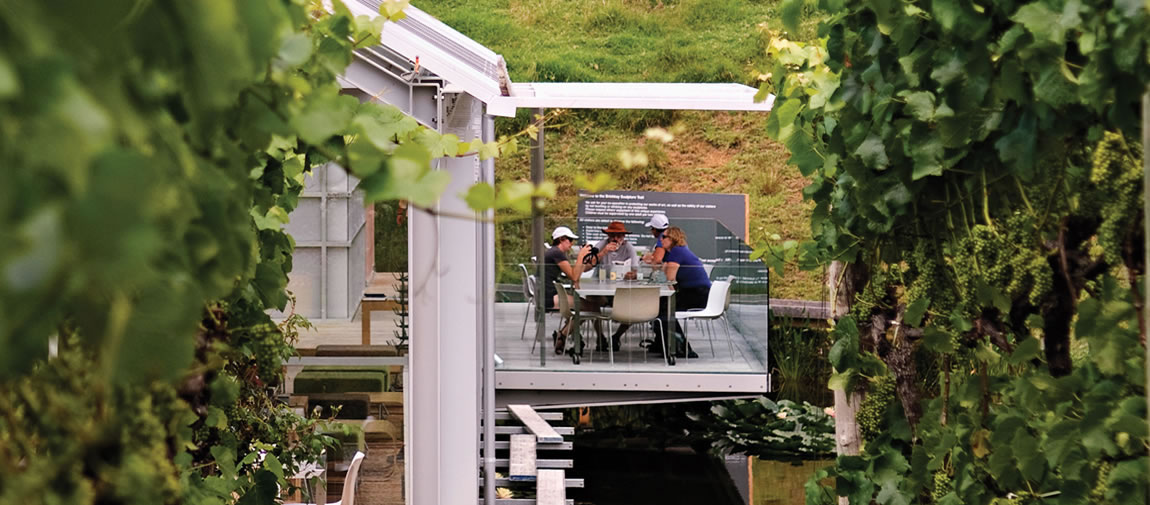 Close to New Zealand's capital, Wellington, the Wairarapa wine region is a popular weekend destination with locals and tourists alike. So, as with most of the vineyards mentioned, it's always a good idea to book ahead.
Set against a panoramic mountain backdrop, the area is dotted with quaint little towns nestled between rolling fields of sheep, olives and grapes. The perfect gourmet getaway. The dessert wines are well worth a try too.
How to get there: The town of Martinborough, in the heart of Wairarapa, is just over an hour's drive from Wellington.
Wairarapa's top wine varieties:
• Pinot noir
• Sauvignon blanc
• Syrah
Wairarapa's famous winemakers:
• Palliser Estate – try their award-winning pinot noirs and chardonnays.
• Dry River Wines – a pioneer and expert in New Zealand syrah, or shiraz as it's known in Australia.
• Martinborough Vineyard – their reserve pinot noir has been ranked number one in the 'World's Top 20 Pinot Noirs'.
Marlborough, South Island
The most prolific of New Zealand's wine regions, Marlborough produces upwards of 200,000 tonnes of wine every vintage. That's over 75 per cent of New Zealand's total wine production.
However, it's the region's delicious sauvignon blanc that places Marlborough firmly on the international wine stage. Though the famed sauvignon blanc is planted across 44,000 acres of vineyard land, there are still some fantastic chardonnays and pinots to be had in the area as well.
How to get there: The Interislander ferry from Wellington to Picton will take you into the heart of the Marlborough Sounds. Alternatively, base yourself in the sunny town of Blenheim.
Marlborough's top wine varieties:
• Sauvignon blanc
• Riesling
• Chardonnay
Marlborough's famous winemakers:
• Villa Maria – one of the region's best known and largest labels.
• Brancott Estate – a vineyard with fine wine and views to match.
• Oyster Bay – an elegant off-the-shelf favourite famous for its white wine varieties.
Canterbury, South Island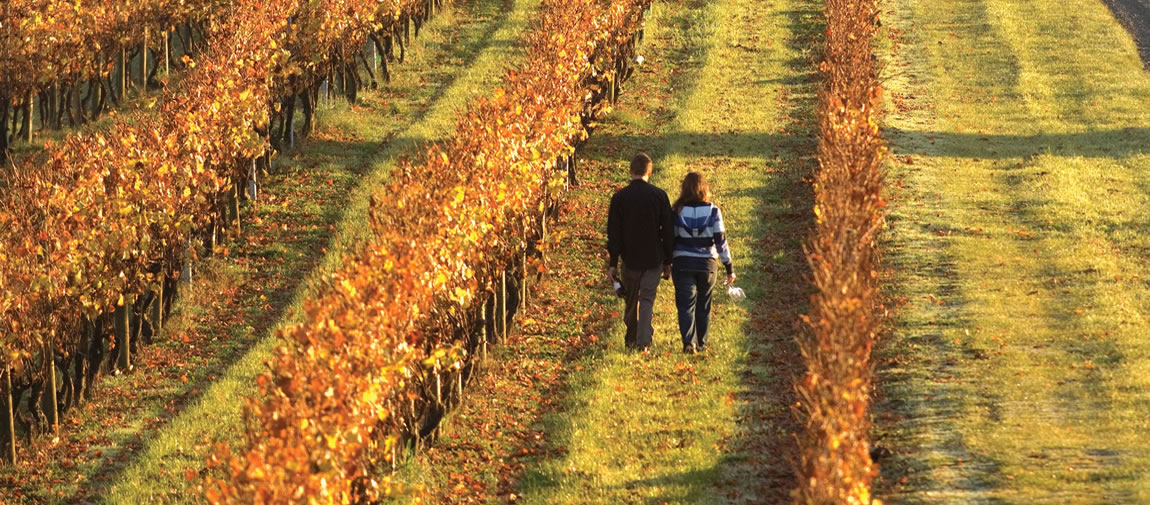 Blessed with a cool, temperate climate, Canterbury is the country's fourth largest wine region.
From the sweeping Southern Alps to the east coast of the South Island, Canterbury's two main wine areas include the picturesque Waipara Valley area and the plains around the very English city of Christchurch.
Though a relatively new wine region – the first vineyard was planted in 1977 – Waipara in particular is fast becoming internationally recognised for its quality riesling wines.
How to get there: Almost all Canterbury's wineries are within a short drive from Christchurch, while the Waipara Valley is an hour's drive north of the city.
Canterbury's top wine varieties:
• Pinot noir
• Chardonnay
• Riesling
Canterbury's famous winemakers:
• Pegasus Bay Winery – a striking chateau-style venue with relaxed wine tastings and sensational food.
• Cracroft Chase Vineyard – scenic family-run vineyard exclusively producing an award-winning pinot grigio.
• Black Estate Wines – popular with locals and visitors alike, enjoy sprawling vineyard views at this refined cellar door and restaurant.
Central Otago, South Island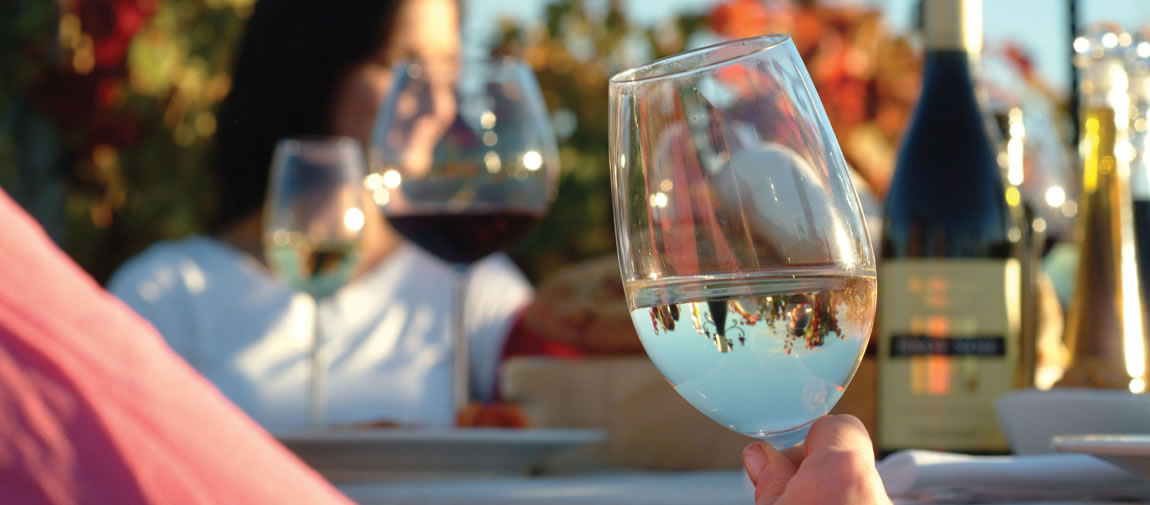 Home to over 80 wineries, Central Otago in the heart of South Island is renowned for its production of Burgundy-style grapes.
Again, pinot noir is the grape that lines the vineyards here. And though it's a notoriously difficult wine to make well, Otago's pinot noirs are some of the best in the world.
How to get there: Only a couple of hour's drive from Queenstown, it's easily doable in a day trip.
Central Otago's top wine varieties:
• Pinot noir
• Pinot grigio
• Riesling
Central Otago's famous winemakers:
• Two Paddocks – a vineyard owned by actor – and wine lover – Sam Neill (Jurassic Park).
• Wooing Tree Vineyard – try their wine called 'Blondie'.
• Felton Road Vineyard – potentially the region's most prestigious label.
Is there a New Zealand wine region that tickles your taste buds?
We recommend the Follow the Grapevine tour to sample the best of North Island's world-class vineyards or discover more gourmet escape packages here. For more information about what each area has to offer, speak to one of our Travel Designers today.