Swapping the green pastures of Britain's best walks for the extraordinary scenery of Western Australia, BBC and ITV presenter Julia Bradbury tells us about her time Down Under.
Starting in Perth, Julia explores Australia's sunniest city and surrounds before heading south to the beautiful Margaret River region. Here, Julia shares her experiences of the Cape to Cape Track, Boranup Forest and of course, the region's fabulous food and wine.
Q: Had you ever been to Australia before? If so, where? How does Western Australia compare?
JB: I had only ever visited Sydney before for work and it was a flying visit – just under a week. It's a very appealing city and it left me wanting more.
Q: What were your initial impressions when you landed in Perth? What do you think of Perth as a city?
JB: The loud parrots in the trees at the airport were hilarious. Perth is an extremely clean and sunny city. The area I stayed around the Old Treasury Buildings had recently been redeveloped and the hotels, shops and restaurants are stunning. I loved the Leederville area too – full of colourful street art and great cafes. I may have done a spot of sneaky shopping too…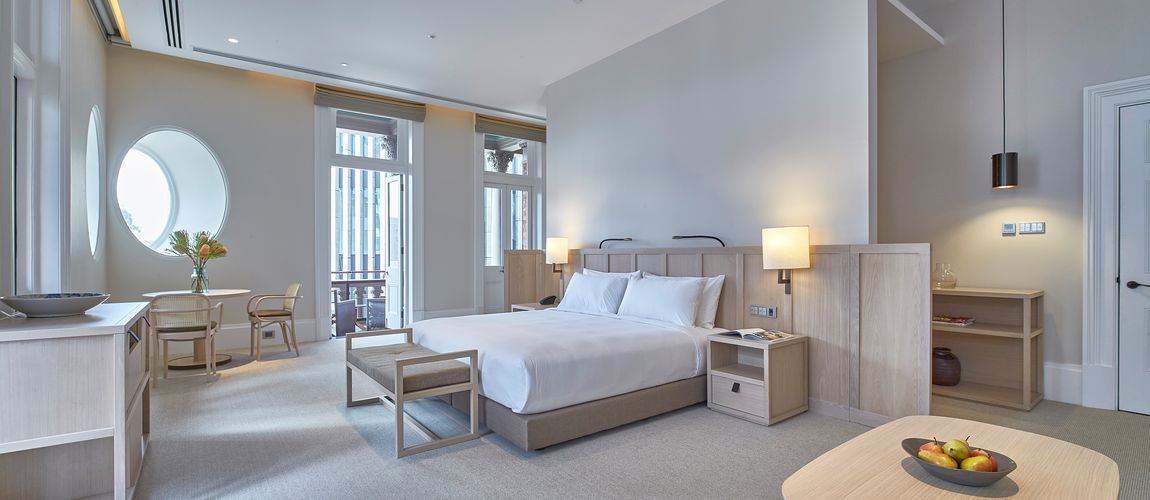 Julia stayed in Perth's COMO The Treasury. Find out more about the hotel here.
Q: What were the highlights from your trip to Rottnest Island?
JB: Definitely meeting the quokkas! We also flew to Rottnest in a helicopter so we got a bird's-eye view of the beautiful turquoise waters of the Indian Ocean that surround the island and the stunning white, sandy beaches.
Q: Tell us about your time in Margaret River.
JB: Highlights include meeting the man who started the Cloudy Bay wine revolution – David Hohnen – at his new vineyard McHenry Hohnen. A very passionate and dedicated man who well represents the expertise in the Margaret River region. We had a superb meal at the Vasse Felix vineyard, where they pride themselves on using fresh local produce from local suppliers. You will eat and drink very well in Margaret River, that's for sure!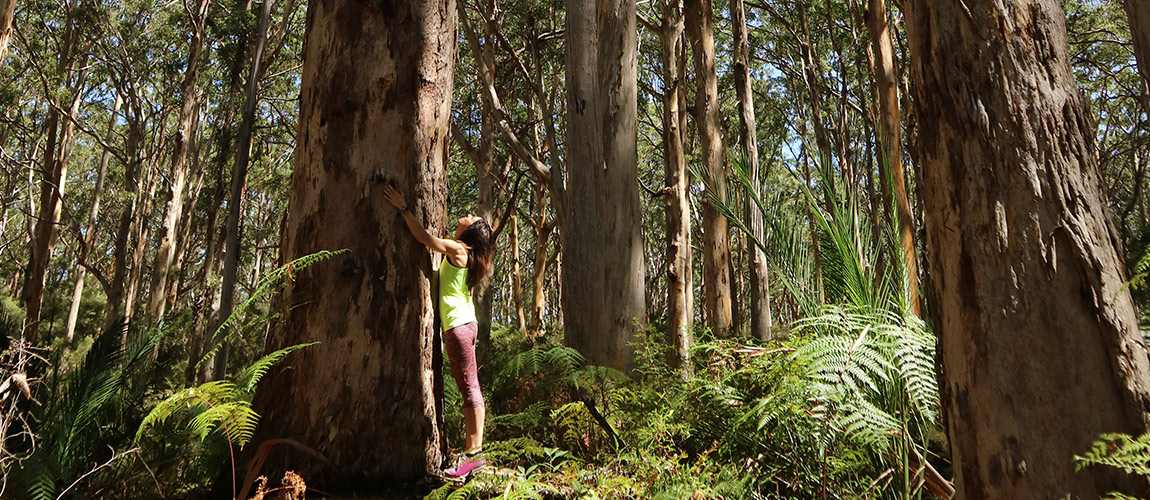 Hugging a massive 80-metre Karri tree in the Boranup Forest was a life highlight for me – I love trees and this place was something special. The coastal walking route of the Cape to Cape Track was spectacular too – it's a journey that I'll never forget.
Q: Was there anything that surprised you about your time in Western Australia? Anything that you weren't expecting?
JB: The scenery was as wild and beautiful as I expected, but the vastness of the country and its immense landscapes really astounded me. I also wasn't expecting the food everywhere, from little cafes to top restaurants, to be as consistently good as it was.
Q: Did you meet any interesting characters whilst filming in Western Australia?
JB: Gene, my Cape to Cape walking trail guide from Cape to Cape Explorer Tours; what a legend, the guy has an enormous character, zest for life and big hair. He takes his little girls out surfing most days and is really living the life he wants to live.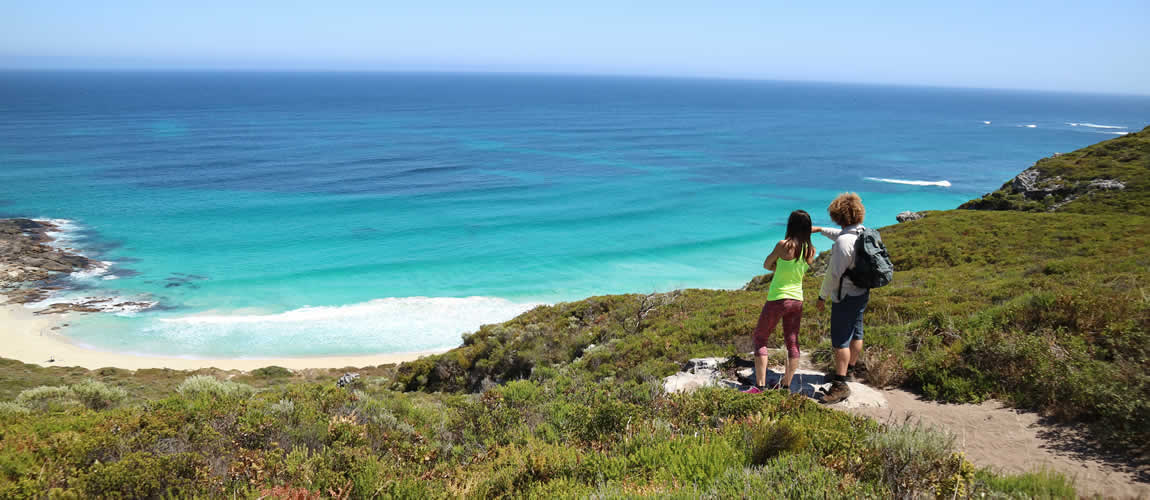 Q: What's the one (if you had to pick just one!) thing everyone should do/see when visiting southern Western Australia?
JB: Try to experience a 'Welcome to Country' and 'Acknowledgement of Country' ceremony. This is when an Aboriginal elder from the local region welcomes people to their land. This is usually a speech or song, and the custom shows great respect to the traditional custodians of the area. Mine was conducted by a lovely man called Walter and I proudly walked around Perth for the rest of the day with my face markings – which indicates that you've received and accepted the welcome. A beautifully spiritual and symbolic experience.
Q: Were there any firsts for you during your time in Western Australia?
JB: I love crayfish and lobster so it was a real treat to try the locally caught marron – the largest freshwater crayfish in Western Australia – which is equally delicious!
Q: What's the one thing you always pack when you travel?
JB: I love to take pictures so that's easy – my camera. And Western Australia is full of beautiful sights to capture – the dense forests of Margaret River, the amazing coastal scenery, to name a just a few.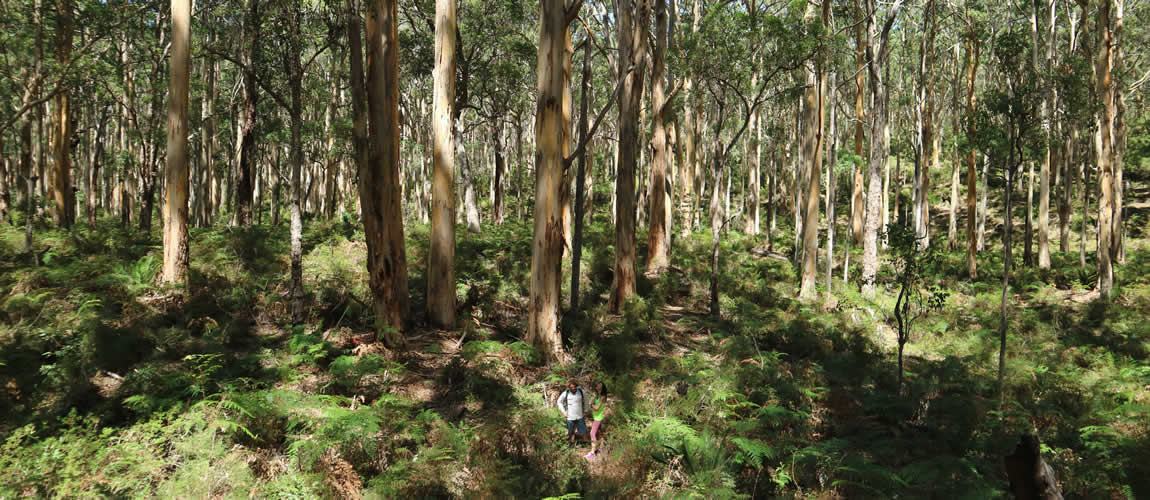 I have a Google Pixel phone which takes amazing photos, but I just got the new Canon EOS M3 which is a fantastic travel camera, it takes beautiful photographs and has built in Wi-Fi so you can upload your pictures instantly to other devices or social media.
Q: In one sentence, how would you sum up your experience in Western Australia?
JB: Exciting, epic and unforgettable.
Q: If you could take one part of Western Australia back to the UK with you, what would it be?
JB: Gene – I'd love to see him tackle London!
Q: Would you visit Western Australia again and if so, what would you like to do/see on your next trip?
JB: While it was fantastic to explore the coast south of Perth, I think on my next trip, I'd like to head up the coast. I heard really great things from everyone I met about the Coral Coast, just south of Exmouth. Apparently you can wade off the beach and you're on a reef (Ningaloo Reef) surrounded by fish. I also got chatting to a couple who had just visited Monkey Mia where you can feed dolphins right off the beach. All on my list for my next visit.
Do you want to follow in Julia's footsteps? Find out more about what 'extraordinary' sights Western Australia has to offer here.