Returning from his recent trip to Canberra, our Senior Aftersales Advisor, Steven, gives us the low down on Australia's cool and down-to-earth capital city.
Flying in on Singapore Airlines' 'Capital Express' route, my trip included a stopover in Singapore before flying directly to Canberra, and then onto Wellington in New Zealand. Three capital cities in one trip!
While Singapore is a brilliant stopover city – probably my favourite – Canberra was much more than I was expecting, in more ways than one. More things to do, more sights to see and so much to see around the city too.
What were your first impressions of Canberra?
My first impressions of Canberra was that it's very Australian; so laid-back and everyone was super friendly on arrival at the airport. Canberra Airport is a very modern airport, well organised, and runs very smoothly. Immigration is a breeze with friendly staff, so everything was easy and stress-free, great when you've just landed from an eight-hour flight from Singapore. Then the drive from the airport was lovely with green leafy suburbs and sprawling parks. It's a very well-kept city.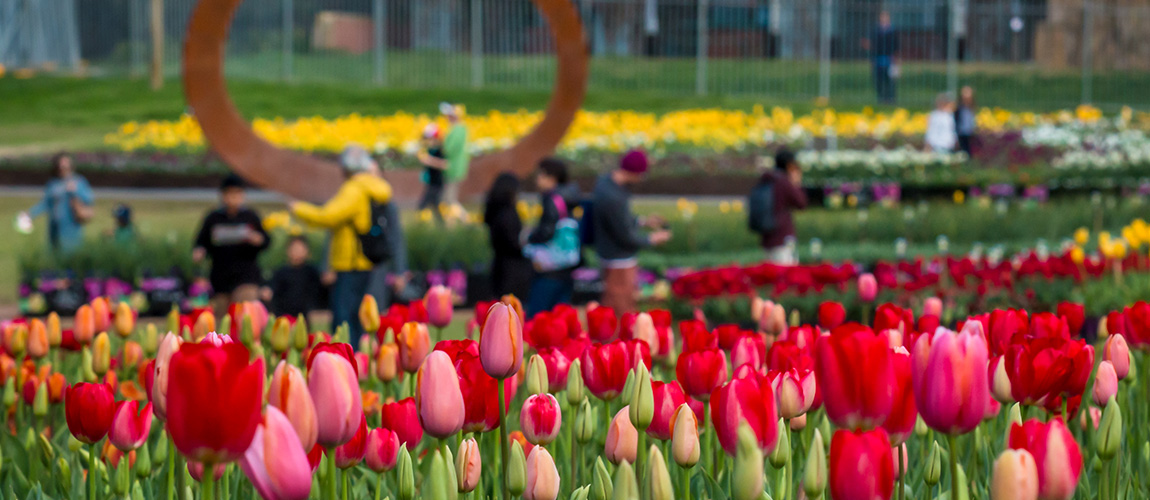 Floriade - Canberra's annual celebration of Spring
What was your favourite thing about Canberra?
The best thing for me was that it's a very important Australian city, being the capital of course, but it didn't have the hordes of tourists. Everything seems a lot more laid-back and you can wander around at a much slower pace without the worry that you have to rush from attraction to attraction to avoid queuing.
Any must-do experiences?
Definitely make a trip to the National Museum of Australia and learn about the history of the country and its people. It's essentially a museum full of stories which tell the tale of how Australia came to be the country it is today. Also, make sure you take a free 30-minute tour of Parliament House. The Australian National Botanic Gardens are another must-visit. Slightly away from the city centre, the gardens are a beautiful place to wander around and boast the largest collection of the country's native plants. Don't miss the Rainforest Gully Walk too! Oh, and visit Questacon, also known as the National Science and Technology Centre. It's an award-winning interactive science centre and a great day out for everyone.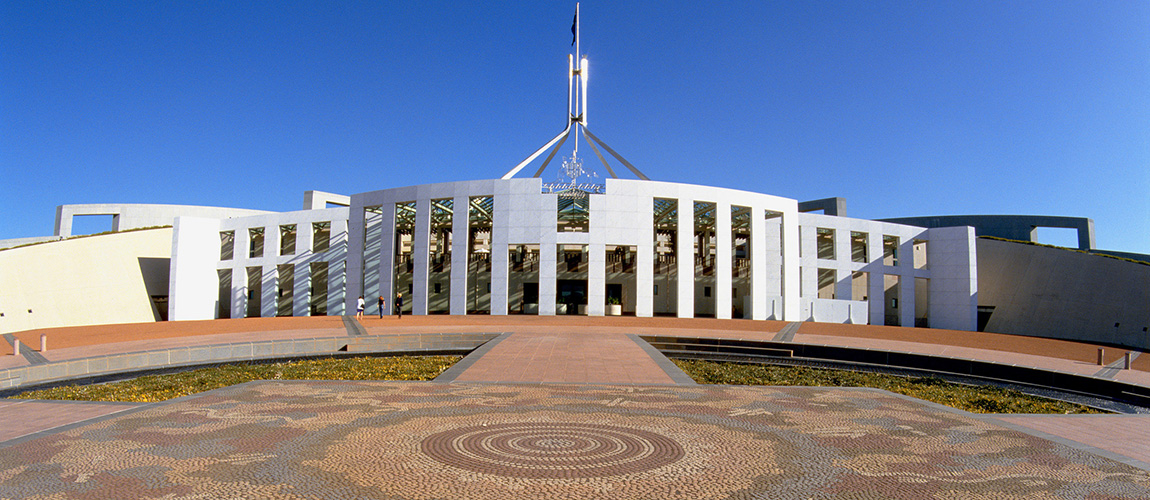 Australia's Parliament House
What did you do in the evenings? Are there any restaurants you'd recommend?
Evenings were low key, but in the centre of Canberra there are plenty of lovely restaurants and pubs doing some great food, all within a short walking distance. I'd recommend AKIBA – it's definitely one of the best Asian restaurants in town and has a lively, buzzing atmosphere. Alternatively, head to the more upmarket Courgette Restaurant for something extra special. The coffee (and cake) is fantastic wherever you go in the city too.
If you could describe Canberra in three words, what would it be?
Compact. Iconic. A nice surprise. Sorry, that last one was three words in itself.
Who would you recommend this destination to and why?
Canberra is a fantastic place for couples and families alike. It's a small city with everything close at hand; in the city you have lots of museums and galleries, or you can venture slightly out of the city into the surrounding bush for some peaceful walking trails. A perfect place to enjoy a relaxed start or end to any Australia holiday.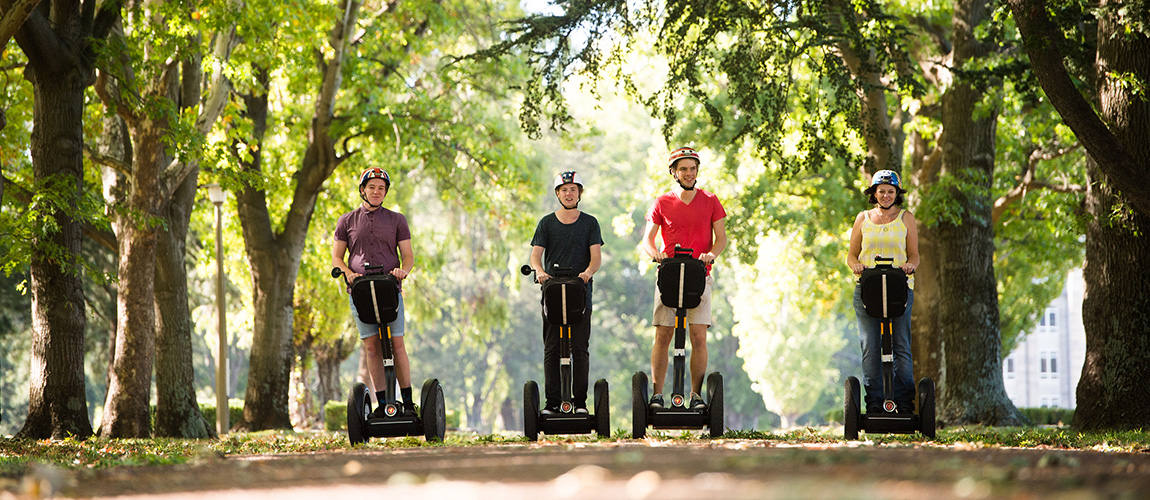 Segway tour around Lake Burley Griffin
Did anything surprise you about Canberra?
I was surprised by how much there is to do in such a small city. If you don't want to rush, you can easily spend four to five nights here and have plenty to do. It's not just the city though, there's so much to see and experience around Canberra too, from boutique wineries in the north to bushwalking and wildlife spotting in Namadgi National Park.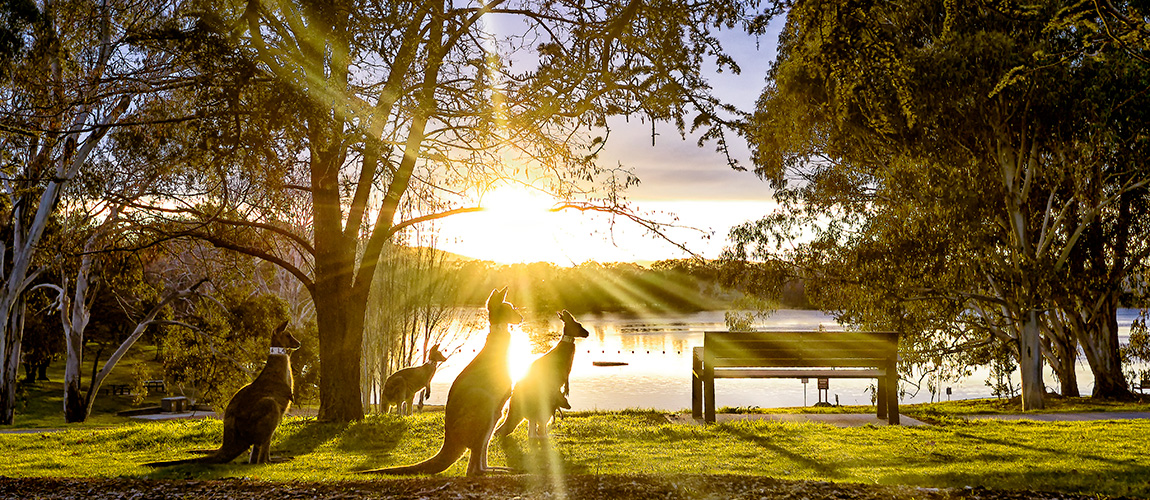 Weston Park
Any top tips for other travellers?
Hire a car. There are some amazing national parks within an hour of Canberra so pack your hiking boots and see if you can spot some of Australia's native wild animals. It's also a great place to start a self-drive holiday with good road links to both Sydney and Melbourne. Sydney is only a three-hour drive away, while Melbourne is around seven hours in the car, but both road trips offer a lot to see en route. In particular, if you're travelling to Melbourne and opt to take the coastal route, you can stop off in the Gippsland Lakes area and on Wilsons Promontory – both absolutely stunning parts of the country. I cannot recommend getting behind the wheel enough; it's one of the best ways to see more of the real, rural country Australia.