Nikki Redman is a naturalist tour guide and talented nature photographer living and working on the unique wildlife haven that is Kangaroo Island (KI).
Located just off the coast of South Australia, the aptly named Kangaroo Island is where you'll find kangaroos, koalas, echidnas and many more native animals roaming free; their numbers booming.
With her sixth sense for nature and amazing hawk eyes, Nikki can spot a koala when it's up a tree, hidden behind branches and sound asleep – the rest of us wouldn't even know it was there!
Here, Nikki shares her passion for Kangaroo Island and tells us why she loves helping visitors encounter these rare and fascinating Aussie animals.
Over to Nikki...
"I've been on Kangaroo Island pretty much my whole life. I've tried to leave a few times but my island home keeps calling me back.
I've worked as a naturalist tour guide for Kangaroo Island Odysseys for close to 12 years now. We are the top eco-certified luxury touring company on Kangaroo Island and I believe I'll retire working for KI Odysseys, as I believe our tours are the best you'll find.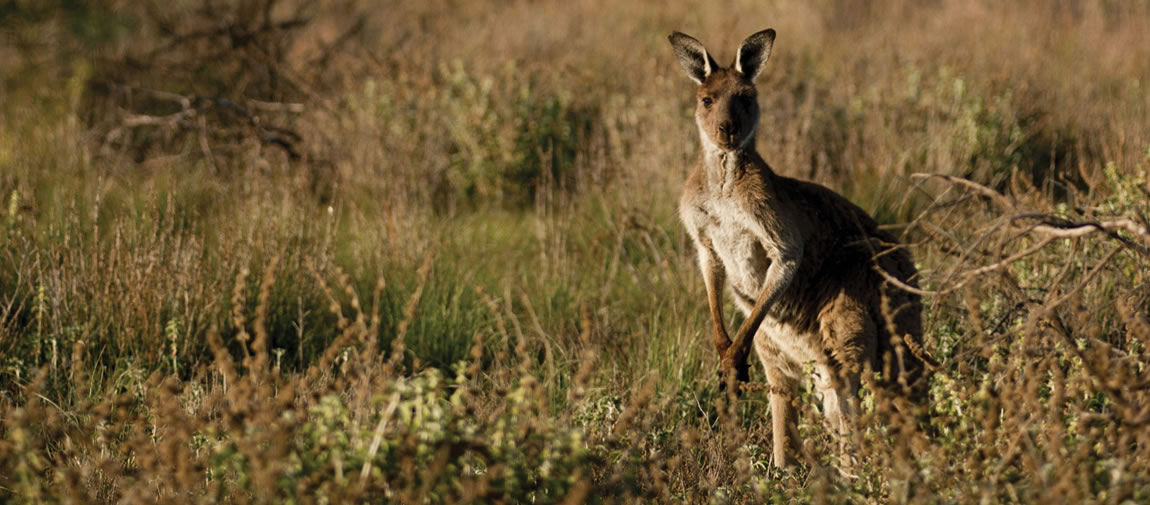 Being a tour guide on Kangaroo Island is the most amazing job in the world. Being able to share the island's nature, history and amazing landscapes with people from all over the world is so rewarding. One of the most fulfilling things for me is the reaction of someone seeing a koala or kangaroo for the first time and watching them get excited about the nature I love so much.
Our tours take guests on a journey around the island, taking in the stunning scenery, pristine beaches and amazing wildlife. We visit the amazing geological rock formations of Remarkable Rocks and Admirals Arch where you can see the long-nosed fur seals frolicking below.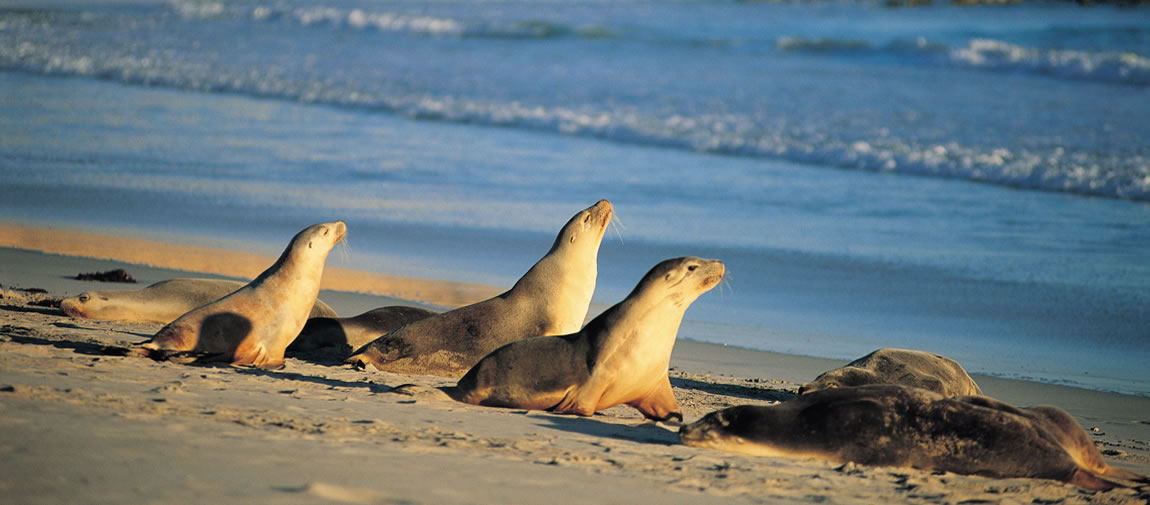 We also take you on a walk amongst the rare Australian sea lions sunbathing on the beach and go searching through the bush looking for kangaroos, koalas, wallabies, echidnas, and much more. Plus there're many beautiful birds on the island including the endangered glossy black cockatoo which we always watch out for.
Any time of year is a great time to visit Kangaroo Island, but if you asked our tour guides what their favourite time would be, they will tell you that it's winter and spring. During the cooler months, the animals are a lot more active which means it's better for spotting the elusive echidna or even the rare echidna mating train! In spring the island is full of colour with a stunning show of wildflowers. Many species are endemic to the island and cannot be found on the mainland. It's also when we get to see the joeys (baby marsupials) emerging from their mothers' pouches – that includes the joeys of kangaroos, koalas and wallabies.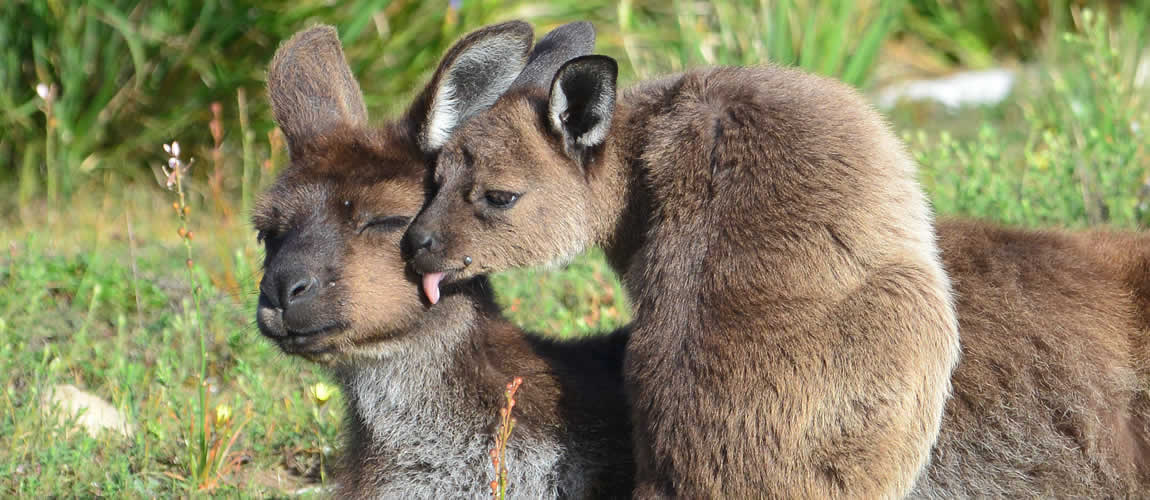 We are very lucky at KI Odysseys to have our own private heritage bush property where we go to enjoy our lunches. These locations have a very healthy ecosystem and are home to koalas and many other animals. We actually plant trees every year to re-vegetate some of the cleared areas on our property.
When planning a trip to Australia, be sure to allocate at least two days on Kangaroo Island so you get to see and experience all the wonders this magnificent destination has to offer.
My best advice? Make sure your camera is ready to go at all times, with lots of memory and the battery fully charged. There are so many fantastic photo opportunities; you'll kick yourself if your camera conks out mid-koala shot.
With a surprise around every corner, Kangaroo Island really is the ultimate place in Australia to see wildlife in its natural habitat."
If you want to join Nikki and experience seeing all these amazing Aussie animals out in the wild, get in touch with our Travel Designers and they'll be happy to add Kangaroo Island onto your next trip to South Australia.