Peter Dann has what many of us would call a highly desirable job, looking after and living among the little penguins on Phillip Island.
Who doesn't like penguins? It's not surprising that every year nearly half a million penguin watchers make the 45-minute ferry trip to Phillip Island on Australia's south-eastern coast to see these cute little birds in their natural habitat.
Thanks to Peter Dann, Research Manager at the Phillip Island Nature Park, his hard work to turn the nature park into what it is today means visitors can enjoy up-close encounters with this ever-growing penguin colony. Peter tells us about his love for the island and its mischievous little residents.
"I'm fortunate enough to be able to call myself one of Australia's top penguin researchers, and have what many would consider a very desirable job. 
For me, watching the 'Penguin Parade' is a miraculous experience. Seeing their white bellies as they waddle up the sands at dusk and listening to the young as they squeak in anticipation is what led me to live here. But these little creatures haven't always been so lucky to have the protection of the island behind them. 
After completing a Bachelor of Science at Melbourne University, I went to Phillip Island in 1980 to take up a three-year post-doctoral position as a Research Biologist.
As the first full-time scientist at the 'Penguin Parade', I soon moved into a neighbouring house opposite the colony. But living alongside the penguins wasn't quite as idyllic as I had first imagined… Turns out they are very noisy little creatures!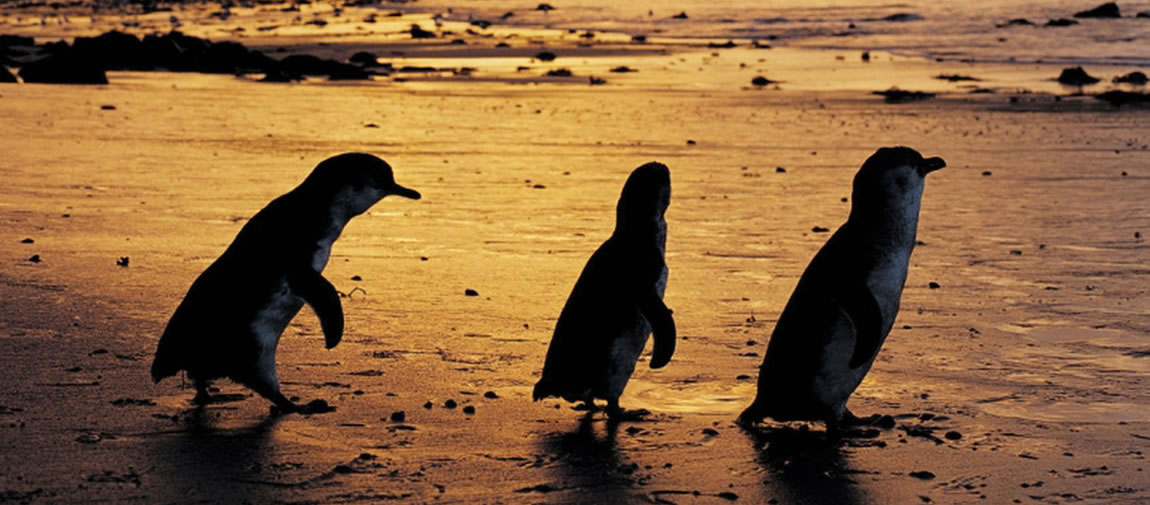 As any visitor will agree, these birds are very social and extremely vocal at night. During the day they're either at sea or resting in their burrows, but after dark the colony comes alive. It wasn't uncommon to hear penguins braying in the middle of the night, and the ones under my house enjoyed waking me up before dawn as they left to go to sea.
So, what does my job as a penguin researcher actually entail?
Originally, my job involved looking at the current population of penguins and their natural habitat. Having existed on the island for thousands of years, the penguins were now being affected by a newly built housing estate, along with the cars, pets and rubbish that came with it. With such a large number of the birds being regularly injured, I decided to set up a 'hospital' in my backyard.
However, despite my best efforts and the makeshift hospital, I predicted that by the mid-1990s the 'Penguin Parade' would be extinct, so I went to the state government with an idea to eliminate all human threat to the bird population.
With a successful case, over the past 25 years all houses in the estate were purchased by the government and have been removed from the colony. This resulted in a completely different Summerland Peninsula – a peninsula just for the penguins. 
After such a successful renovation, Phillip Island Nature Park is now the perfect breeding environment for these precious little penguins and their numbers have more than doubled from an estimated 12,000 in 1984 to 32,000 today.
In 1988 Phillip Island Nature Park, a not-for-profit organisation, took over the management of the 'Penguin Parade'. Being a self-funded organisation, the money that's raised through visitors to the park is now invested into various conservation, research and education activities.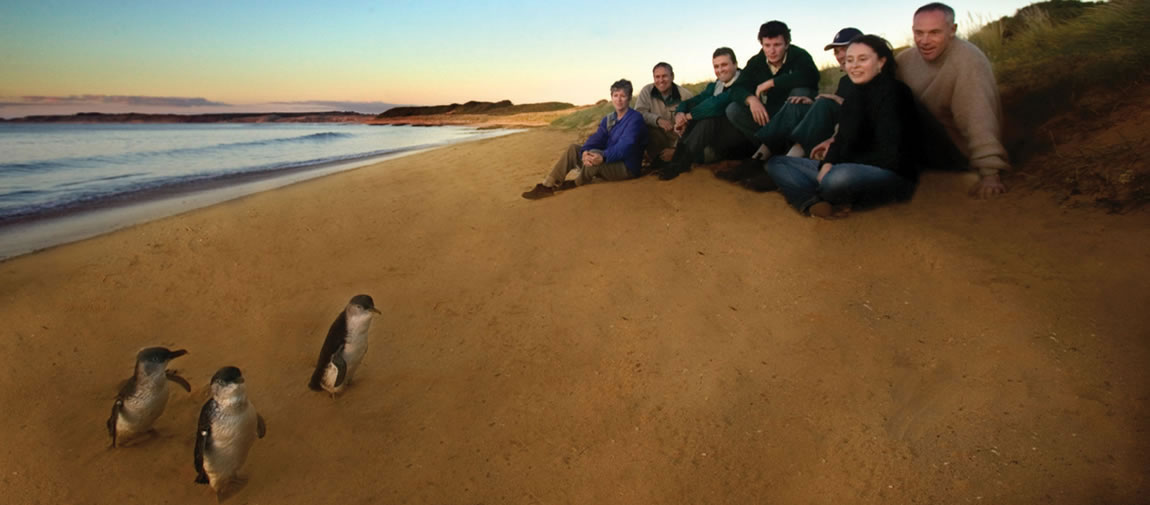 I can see quite clearly that tourism has been crucial in the protection of this colony and the visitors are playing an important role in the conservation of Phillip Island. As people flock to the 'Penguin Parade' to see the penguins returning to their nests at sunset, it's gratifying to be able to share the experience and let visitors know that they're helping to protect the island. 
It really is one of the most magical places in the world, and I feel so lucky to be a part of it."
Would you like to see these cute little penguins for yourself? Add a trip to Phillip Island onto your next visit to South Australia.

Nobody home?
Don't worry! Little Penguins spend around 80% of their life in the ocean.