If you've always dreamed of planning a round the world trip - with Virgin Atlantic and Virgin Australia it's just become a great deal easier.
One of the greatest travel adventures you can possibly embark upon is the round the world trip. Perfect for the gap year you never had, this dream journey will allow you to possibly tick off many of your wish-list travel experiences in one amazing holiday.  
If you're thinking of circumnavigating the planet, remember:
1)      It's easier to organise than you think (no more difficult than arranging the average multi-stop holiday).
2)      It's not as expensive as you might believe, especially when you shop for the latest offers from respected airlines.
3)      You don't have to quit your job – but you do have to plan in advance. Accrue your holiday allowance, or take a sabbatical; whichever suits your personal situation.
Start planning your great escape
Start planning today with a map and some pins. Pin all the exciting destinations you wish to visit and start joining the dots. The tip is to create a route that basically flows in a single direction. There is no set duration for your RTW ticket. It can be done in a few days or take months to complete.  The price of your ticket will usually depend on the distances involved or the number of countries you visit. Book using a carefully chosen credit card and take advantage of the air miles you accumulate.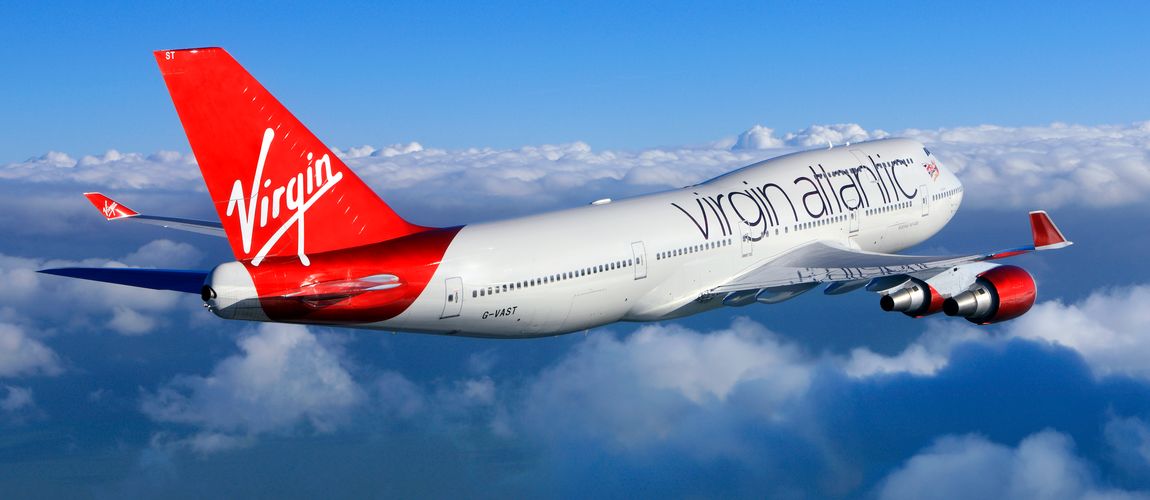 Virgin Atlantic announce their new round the world ticket with partner Virgin Australia
For over 30 years, Virgin Atlantic has been the long-haul airline for people who want flying to be as much of a thrill as the destination they're flying to. Its unique spirit and sense of adventure brought to you through friendly and intuitive service, means you'll arrive to your destination feeling refreshed and ready to explore the exciting attractions that lay in store.
Round the world travel itinerary suggestion
You can now use entirely Virgin Airlines to cross the globe, following Virgin Atlantic's new partnership with Virgin Australia, and you'll get to experience both airlines' excellent service throughout your journey.
This new partnership also means you can travel around Australia with ease, due to Virgin Australia's domestic connections that include Adelaide, Cairns, Gold Coast, Hobart and more. You can also enjoy seamless travel between destinations with just one booking and with the ease of a single check-in and bag drop.
A classic route would be London to New York to experience all the iconic sites of the Big Apple, before boarding your next flight to Los Angeles to explore destinations such as Hollywood and Santa Monica.
Next stop could be Sydney, Australia to experience the Harbour Bridge and Sydney Opera House. Then, it's off to Hong Kong, to sample incredible Cantonese cuisine on Tsim Sha Tsui waterfront, see the Symphony of Lights and head to Stanley Market before arriving back in the UK.
Of course, speak to our Travel Designers and they'll help you create a stunning itinerary based on your wish-list. The possibilities for adventure are endless.
Upgrade your seats to fly in style 
Virgin's latest on-board services will also ensure your flights are an unforgettable aspect of your adventure too.
For an enhanced experienced, upgrade to Premium and enjoy a wide choice of meals, a complimentary glass of bubbly to enjoy during take-off, plus little treats like after dinner liqueurs served with your coffee.
You'll also find an amenity kit on overnight flights, that include socks and eye mask, a full size water bottle, plus wider seats featuring increased legroom. Dining is also a pleasure with their beautifully presented meals, with choice of starters, desert accompanying bottle of wine.
Enjoy luxury in the sky
If you're feeling peckish during your flight, you can stretch your legs and stroll down to the on-board Wander Wall, filled with delicious snacks to keep you fully satisfied throughout your flight – a great idea if you're travelling as a family. 
All these little extras and luxury touches will make your round the world ticket an absolute pleasure to experience, allowing you to fly in style and comfort, ready to explore all the amazing adventures that lie in store.
For more inspiration and information on creating your round the world trip of a lifetime, get in touch with our Travel Designers and take the first steps on an incredibly memorable journey.