One thing's for sure, a trip to Australia will give you memories to last a lifetime and amazing stories to make all your friends and family jealous.
But when Steph, our Direct Marketing Manager, set foot on Queensland's Lady Elliot Island - the most northern point of Australia's Nature Coast - little did she know that a perfectly-planned proposal was about to make her stay in paradise extra special.
"My first glimpse of Lady Elliot Island (LEI) left me beaming with delight.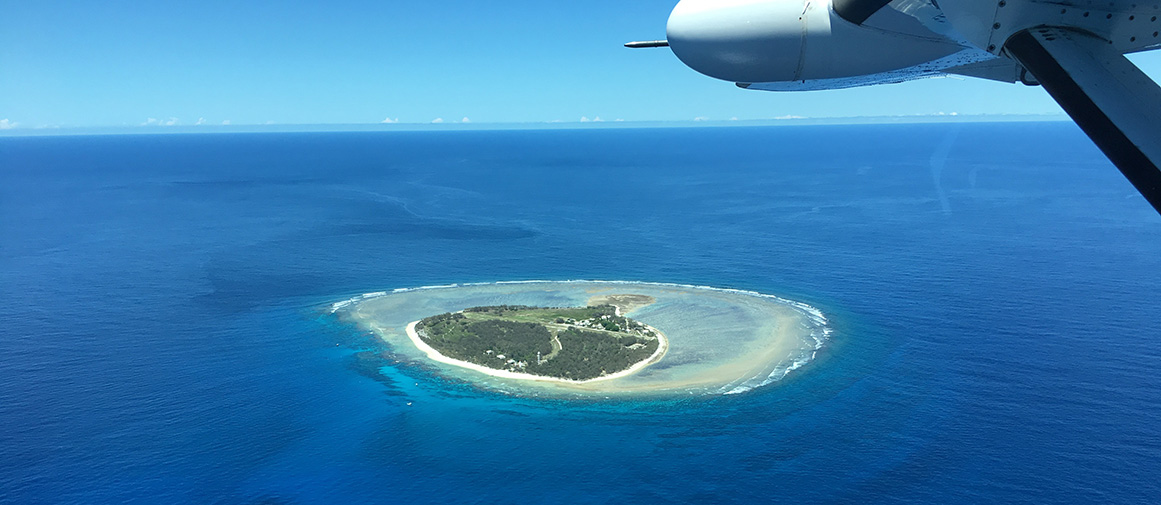 I couldn't wait to snorkel, sunbathe and star gaze, but little did I know this island would be the setting for one of the happiest moments of my life. 
As our Cessna Caravan aircraft touched down on the grass runway of LEI, I instantly knew this picture-perfect island would hold a place in my heart for a long time to come. This stunning eco resort truly allows you to escape everyday life. While I had previously enjoyed bragging on social media about being in Sydney for New Year and flying over the Twelve Apostles in a helicopter, I was now ready to switch off my iPhone and spend the next three days free from Wi-Fi and mobile reception.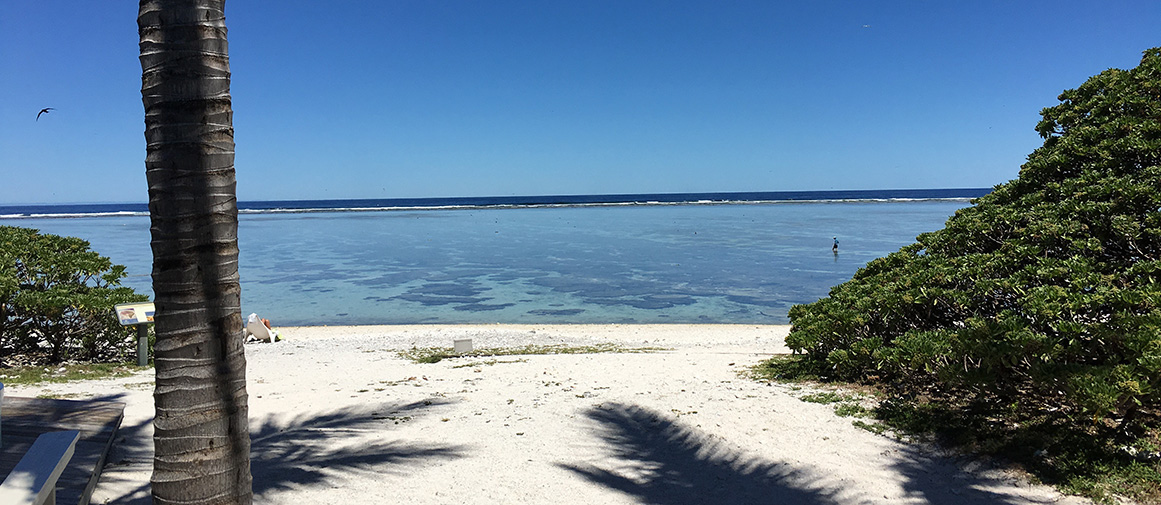 At only 600 metres in length, it doesn't take long to explore the island, but the real adventure lies underwater. We picked up our complimentary snorkel gear (the island provides the gear for all guests) and couldn't wait to start exploring the underwater world just offshore. With over 1,200 species of marine life, you're sure to spot some of the residents of LEI, including manta rays, turtles, reef sharks and plenty of tropical fish. We were lucky enough to spot a reef shark, and although harmless to humans, my heart skipped a beat at first sight of this fascinating animal. We also swam with a sea turtle. It was amazing to witness this gentle giant glide effortlessly through the crystal-clear water beside us. 
The island also hosts several activities a day, all to help you learn more about its history and marine life. You can take a guided reef walk with one of the island's marine biologists, enjoy a glass-bottom boat trip to go turtle spotting or take part in a bird watching tour.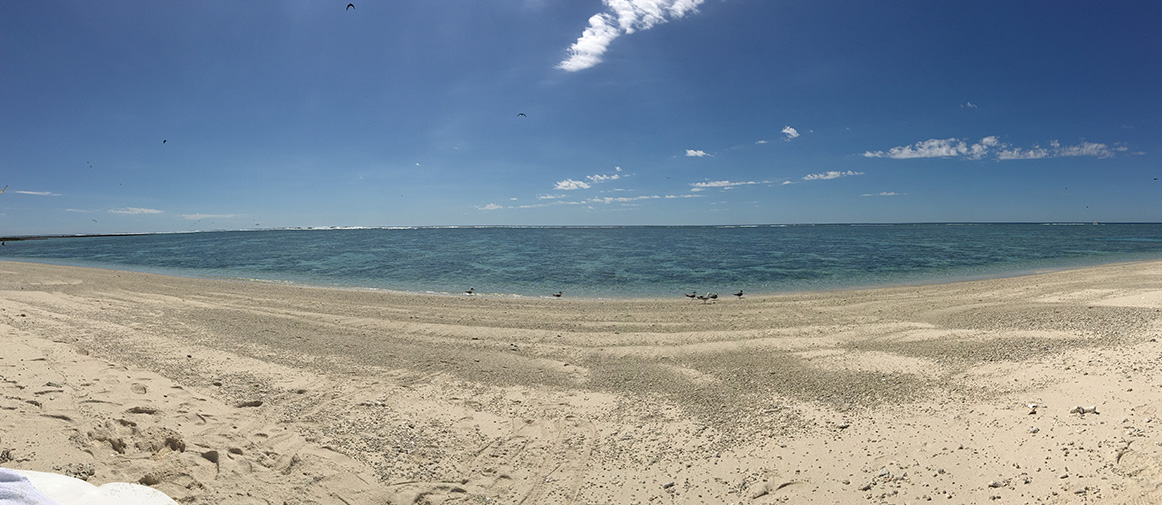 While our days were spent exploring the island and its surroundings, the balmy evenings were perfect for dining under the stars. The resort's BBQs and delicious buffets offered tasty, fresh dishes that epitomised Aussie cuisine. Kangaroo steak and fresh calamari anyone? Due to the island's remote location, light pollution is at a minimum, so after dinner we would take a spot at the bar, sit back and admire the breathtaking view of the Milky Way above. It was incredible! 
Another evening pastime for us was wandering the shores on the lookout for turtles, as it was nesting season. One evening we sat in awe as a turtle – over a metre in length – spent 45 minutes attempting to create a chamber for her eggs. It's a long process, and patience is key, but it's a great opportunity to witness the wonders of nature. Unfortunately on this occasion, she wasn't able to lay her eggs, but what a memory to cherish from the island.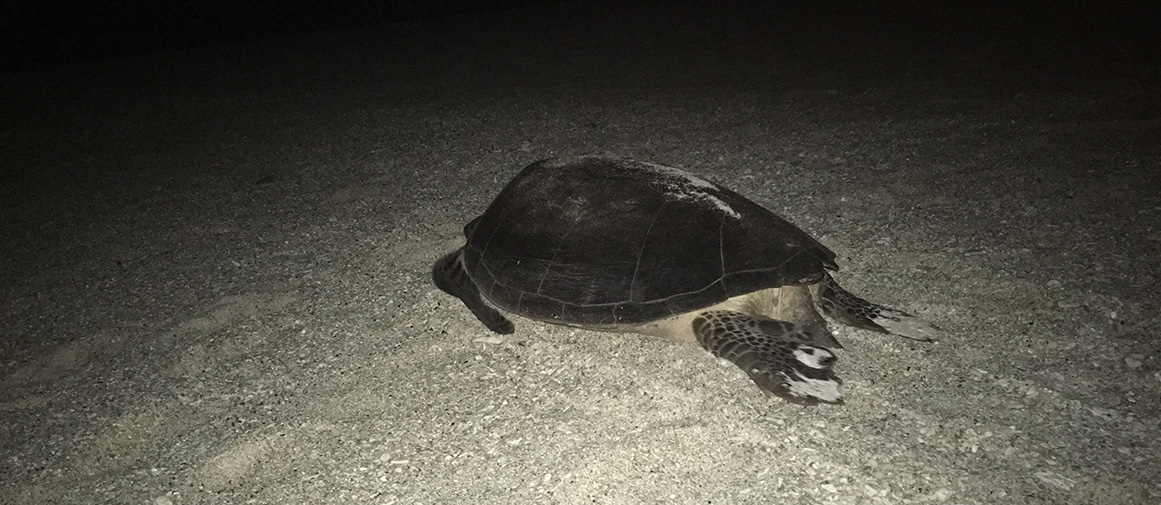 Speaking of memories, something extra special happened for us on LEI. On our second night, as we sat on our veranda before dinner, the assistant manager, Shannon, popped his head round the corner and asked if we wanted a lift over to the lighthouse to watch the sunset – a standard evening ritual on the island. So we hopped on his golf buggy and whipped round to the lighthouse, one of the oldest standing lighthouses in Queensland. 
"As you're the only ones here, do you want to watch the sunset from the top of the lighthouse?" Shannon asked, in his cool Aussie manner. "Sure!" we replied. So inside and up the steps we went, as Shannon explained the history of the lighthouse; how it came over from Birmingham over 100 years ago and isn't actually used as a lighthouse anymore (they have a new lighthouse, which isn't as pretty as this one).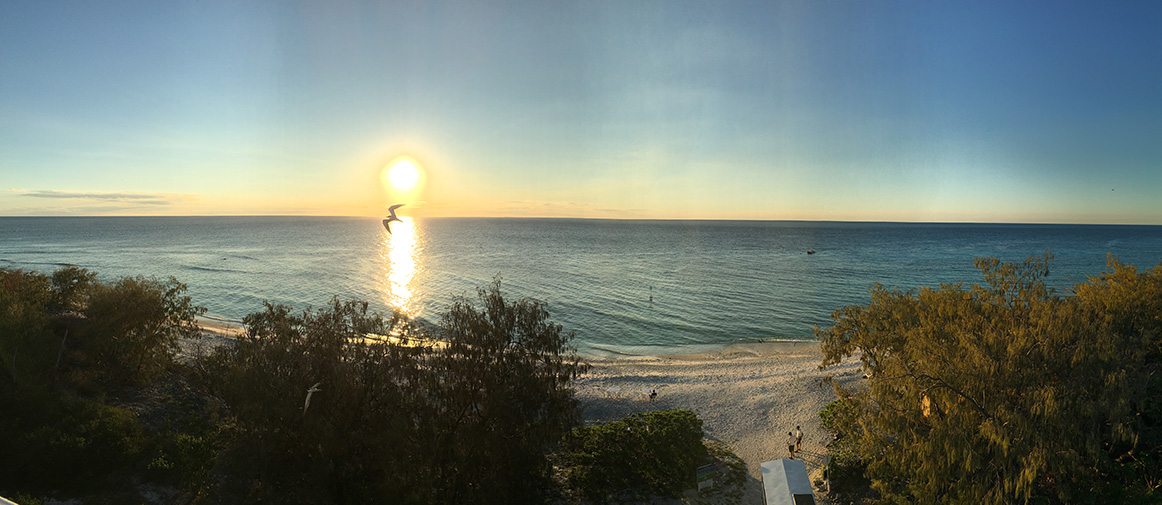 Shannon left us at the top; "I'll leave you to enjoy the sunset and see you back down at the bottom," he said. So I stepped out onto the ledge and there I noticed a bottle of Moet & Chandon champagne chilling on ice. "What's this for?" I asked as I turned round, and right on cue, my boyfriend was down on one knee. He asked me to marry him, and I couldn't have asked for a more romantic or memorable proposal. Of course, I said yes!
After capturing the moment on camera and enjoying some time together watching the glorious sunset, we were met with cheers from the other guests and some of the staff on the beach. News travels fast on the island and we felt like celebrities for the rest of our stay.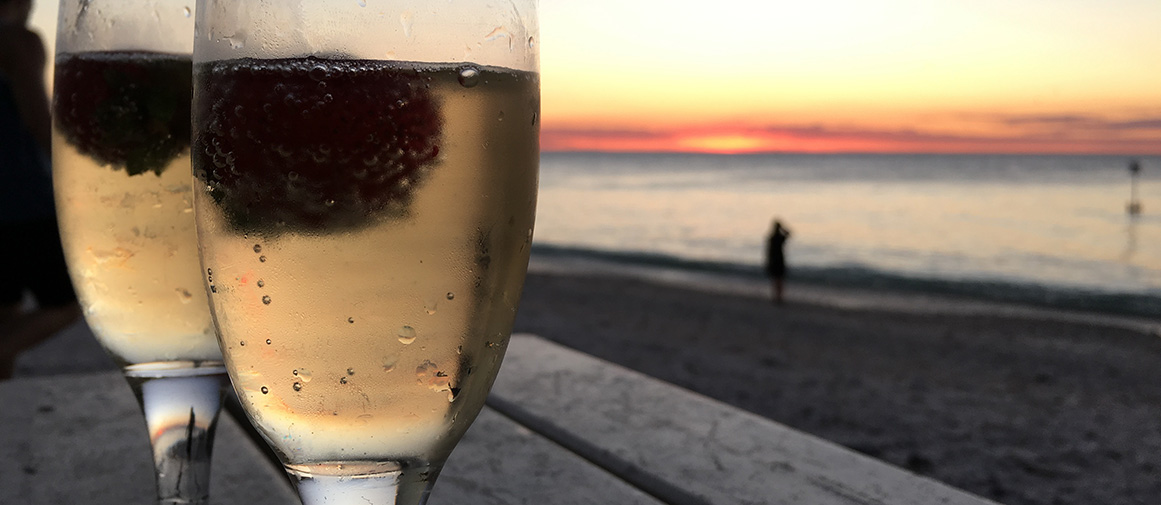 The staff were all so delighted that my boyfriend had chosen LEI for such a momentous occasion. On our last evening we were treated to a celebratory dessert, complete with sparklers and more cheers of congratulations from all the staff. It was a lovely gesture and typical of LEI's high level of service; always happy to go that extra mile. 
Everything about our visit was perfect. The staff's passion for their island, its sustainability and their concern for climate change really shines through. A holiday to Lady Elliot Island will not only give you memories to last a lifetime, it'll teach you the important impact we can have on such a small but special island. Hopefully, you'll leave with a new sense of responsibility towards our planet as my (now) fiancé and I did, plus plenty of photos that give you ultimate bragging rights with your friends and family!"