Don't know your Bondi Beach from your South Bank? Or that Perth is actually Australia's sunniest city? That's where we come in.
You've certainly heard of all these urban hotspots but here's a handy little guide to Australia's major cities to help you decide which of their must-see sights make your travel wish list for your next trip to Australia.
1) Canberra
State: Australian Capital Territory
Population: 390,000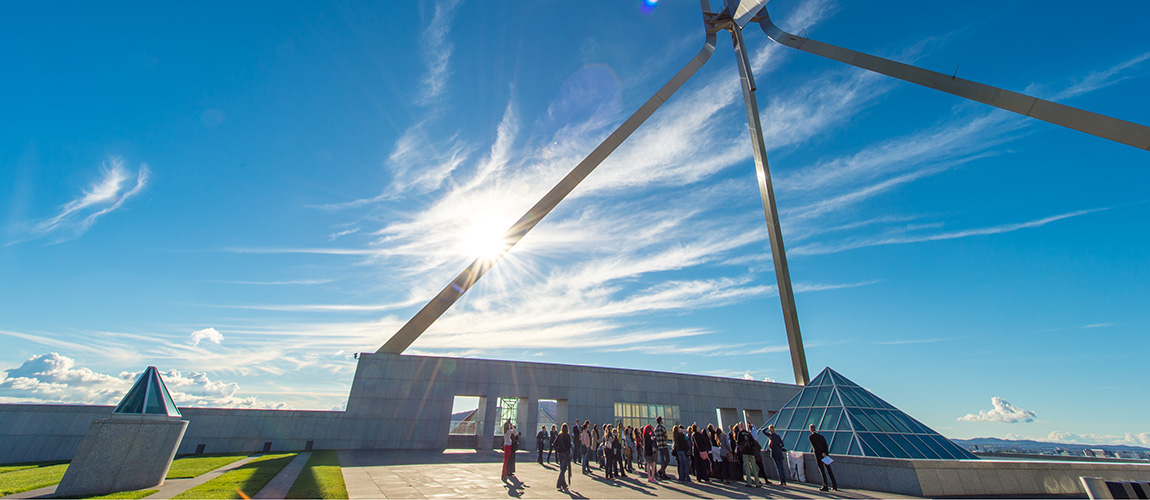 Perhaps one of Australia's best kept secrets and a fantastic holiday destination for all, Canberra takes top spot because it's the country's most important city. It is, after all, the nation's capital.
Why is it the most important city? Well firstly, it is home to some of Australia's best museums and galleries. What's more, they're free - yes totally free! If art and culture feature highly on your city sightseeing tick list, then Canberra is well worth a visit. The National Museum of Australia, the National Portrait Gallery, the National Library, they're all here in this enlightening city.
Then when you're ready for a wander outdoors, you're spoilt for choice here too. Nicknamed 'the bush city', not only is there the picturesque Lake Burley Griffin and green parkland scattered across the city, but a range of adventures are also close at hand. Cycling, bushwalking, rock climbing and wildlife spotting, whatever your preferred holiday activity, Canberra can cater for it.
Must see: Canberra hosts a hoard of cultural treasures from the Australian War Memorial to the National Gallery of Australia; see as many as you can.  
2) Sydney
State: New South Wales
Population: 4.3 million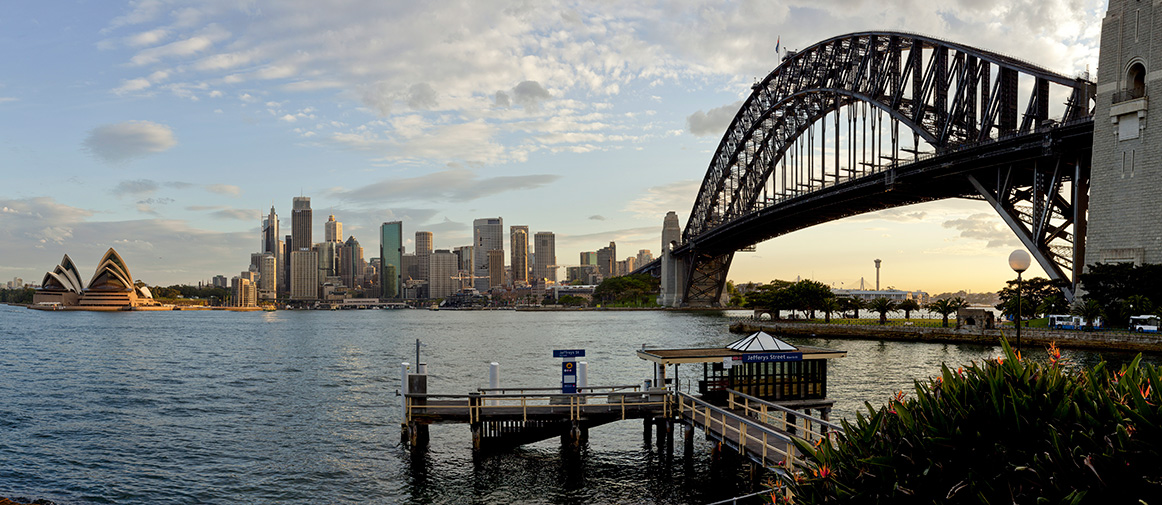 With iconic sights, superb shopping, waterfont attractions and dining, Sydney certainly ticks a lot of boxes for an ideal city holiday.
Built around a collection of inlets and bays all sheltering the most idyllic stretches of golden sands like Palm Beach and Bondi – Sydney Harbour is one of the most stunning natural harbours in the world. The city is also surrounded by national parks including the mystical Blue Mountains which lie to the west.
Sydney is small enough to walk around, yet big enough to make you feel part of a buzzing metropolis. As always the action is outdoors with film festivals and carnivals aplenty, and fireworks exploding on the Harbour Bridge a regular occurrence.
Another good reason to look up is to witness the extraordinary flight of the flying foxes migrating to suburban fruit trees at dusk, while lorikeets look like colourful darts overhead, flitting from tree to tree. Wherever you look in Sydney, you're sure to be impressed.
Must see: Taronga Zoo, Sydney Opera House and the Royal Botanic Gardens.
3) Melbourne
State: Victoria
Population: 4.1 million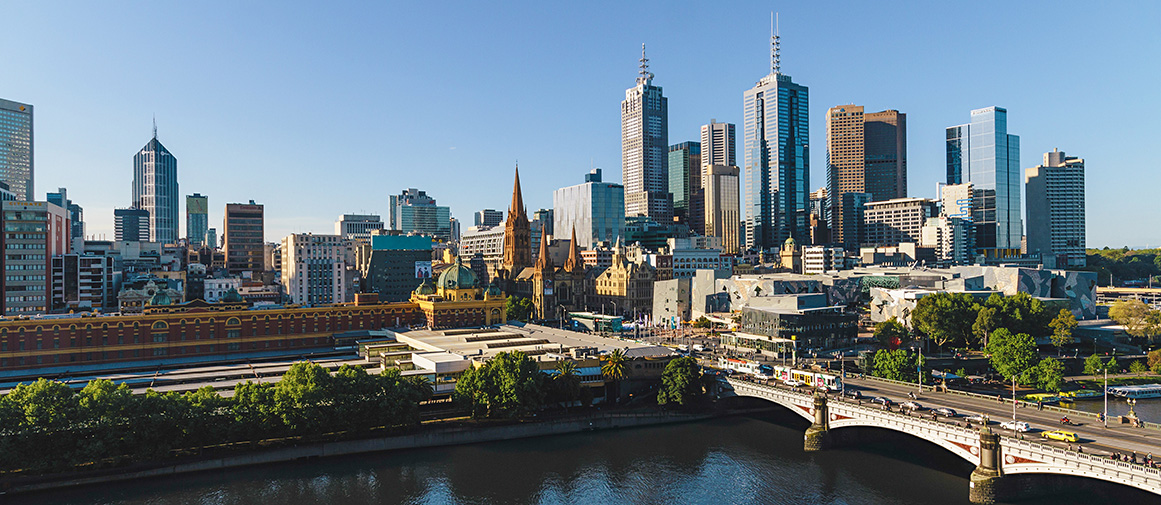 Melbourne blends old school Victoriana with cutting-edge, contemporary design and nowhere is this more apparent than Federation Square in the heart of the city. Simply put, Melbourne is cool.
There is so much to see culturally, however the popular phrase in Melbourne is "who d'you go for?" Loosely this means which Aussie Rules football team do you support?
Sport plays a huge part in this city with events such as the Melbourne Cup (horse racing), the Australian Open, the Melbourne Cricket Ground and the mighty Formula 1 held in Albert Park that keeps a steady stream of sports fans flocking to the city year round.
What Melbourne does better than any other city is urban intelligence. Possessing a distinct European flavour, there are coffee shops on every corner and world-class street art that makes the inner city neighbourhoods vibrant places to live. The city also has the most extensive tram network in the world or for 360-degree views, ascend the Eureka Tower which looks out across the city to Melbourne's beach suburbs and beyond.
Must see: Queen Victoria food market - one of the most impressive in the country, and any sporting event that'll give you a taste of the city's buzzing atmosphere pre and post-match.
4) Brisbane
State: Queensland
Population: 2 million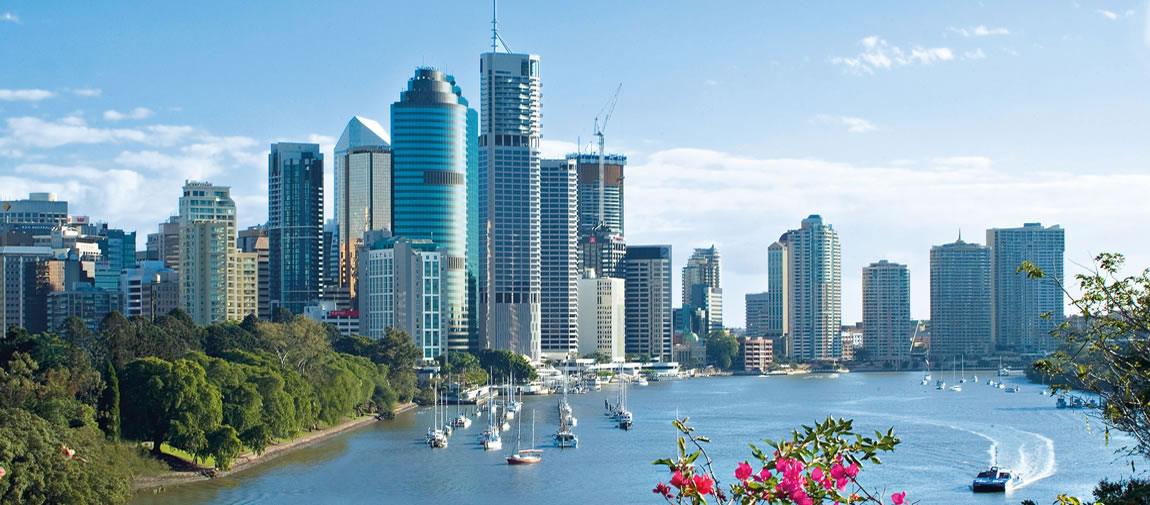 They have a saying here: beautiful one day, perfect the next. Why? Brisbane is closer to the tropics than its southern cousins meaning it enjoys an extremely enviable climate. Sandwiched between the Sunshine Coast and the Gold Coast where white-sand beaches stretch for miles and blue skies are a given, Brisbane is the ideal base for some beach relaxation.
The city itself boasts a handsome skyline that takes full advantage of the winding Brisbane River. On one side, South Bank has its own man-made beach in close proximity to the cultural precinct, home to museums, theatres and the Wheel of Brisbane. While on the north shore, you can find high-end bars and restaurants along Eagle Street Pier overlooking the glittering Story Bridge. And when it's time to party the people of Brisbane are no slouches, as one trip to Fortitude Valley will show.
Overall Brisbane has a lot to offer and this may go some way to explain why the city is feted as the most up and coming place to live in Australia.
Must see: Planetarium and Botanical Gardens; plus, there's plenty of fantastic beaches on the doorstep and the Great Barrier Reef is just a two-hour flight away.
5) Perth
State: Western Australia
Population: 1.8 million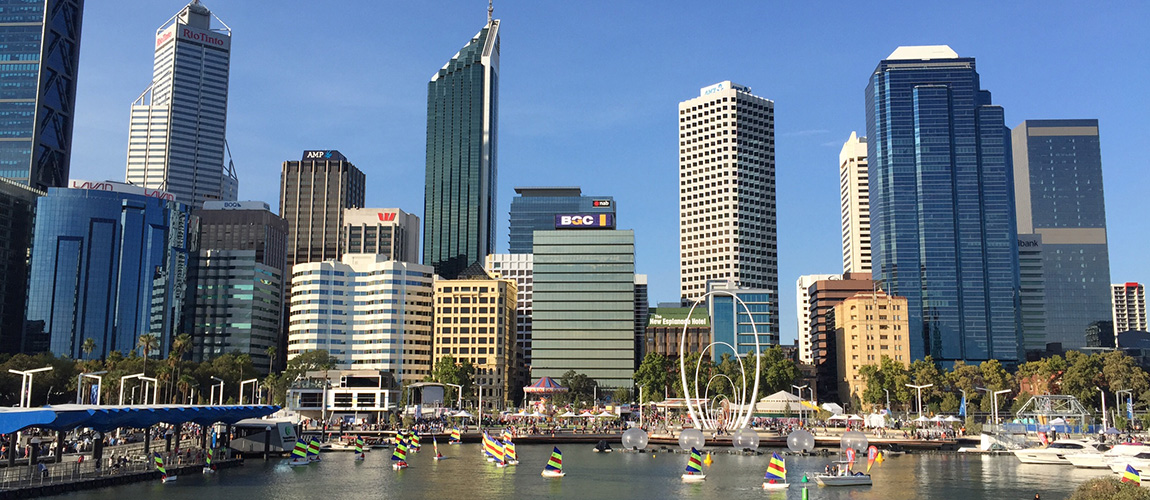 Western Australia's capital, Perth, nestles in tranquillity along the Swan River. Bordered by neighbouring harbour city Fremantle, Perth enjoys a level of calm independence, relishing in its splendid isolation from the rest of the country – a sensation that everything else happens elsewhere.
It is a well-kept city, tidy and filled with manicured parklands alongside inland waterways that provide a great deal of room for inhabitants to spread their wings. Cottesloe Beach is also right on the doorstep and is well used by the locals.
What's more, Perth has plenty of wildlife opportunities; whales and dolphins are frequent visitors to the shoreline. For the perfect city getaway, try Rottnest Island where you can cycle the coastline or go snorkelling in beautiful bays. Lovers of the grape will be happy to hear that the Swan Valley region is world renowned for wine production so make sure you indulge in a spot of wine tasting. And if you're looking to discover more about the origins of the city, the Western Australian Museum is the place to go for an account of the region's intriguing history dating long before European colonisation.
Must see: Kings Park is an elevated oasis in the centre of the city, a veritable tropical paradise. Walk through the park's Botanic Garden for beautiful vistas over the city.
6) Adelaide
State: South Australia
Population: 1.2 million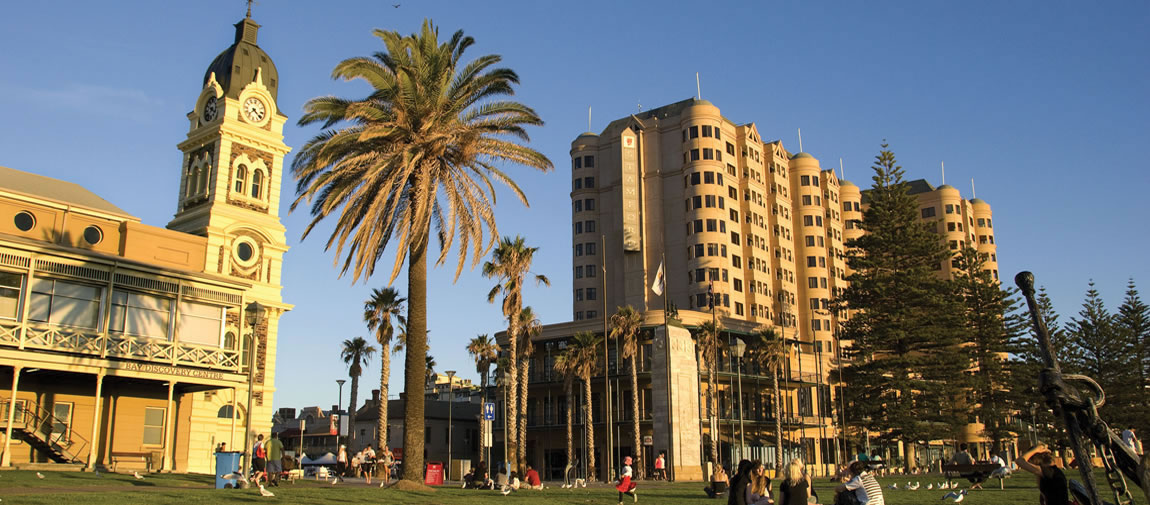 Adelaide is Australia's fifth largest city and is certainly attuned to the finer things in life.
The city was originally settled by 'free people' rather than the convict colonies that were set up across the rest of the country. In recent years Adelaide has stepped out from its sheltered reputation to become a beautiful, arty and affluent destination. A good example of this is the beautiful wine region of Adelaide Hills.
Culturally the city loves a festival and hosts WOMADelaide Fringe Festival and The Festival of Ideas plus the Adelaide Festival and the Adelaide Food and Wine Festival – the list goes on. At the North Terrace Cultural Precinct there is a fine collection of Australian and Aboriginal art.
Adelaide is also the perfect starting point for that big Aussie road trip. Take the Great Ocean Road for example; drive alongside the mighty Southern Ocean all the way to Melbourne. Or for those who'd prefer to gaze out the window, The Ghan train journey also begins in Adelaide and crosses the vast Red Centre to Darwin in the north. A 4-day voyage of luxurious comfort and exciting outback experiences.
Must see: Adelaide has some beautiful beaches so make a bee-line for Henley and Grange Beach for gorgeous sunsets.
So, now you've had a brief insight into each of Australia's destination cities you can see how impossibly hard it is to choose between them.
Are you tempted by Brisbane's tropical temperatures? Or is Adelaide's arts and culture scene more your cup of tea? Perhaps you'd like to visit the country's cool, outdoorsy capital, Canberra? Whichever the case, don't feel limited to visit just one. Combine several and turn your next trip into a memorable series of Aussie city breaks.