From New South Wales up to sunny Queensland, the east coast boasts some of Australia's most sought-after locations. Beaches, reefs, rainforest, you name it, you can find it on the country's east coast.
Sydney certainly holds the mantel as one of the world's most recognisable cities, while Whitehaven Beach in the Whitsunday Islands continues to be voted one of the most beautiful beaches in the world. Australia's east coast really has it all. Have you been yet?
If you're looking to tick off the quintessential Aussie sights, starting in the south and working up the coast to the Tropical North, here are the east coast's major players.
Sydney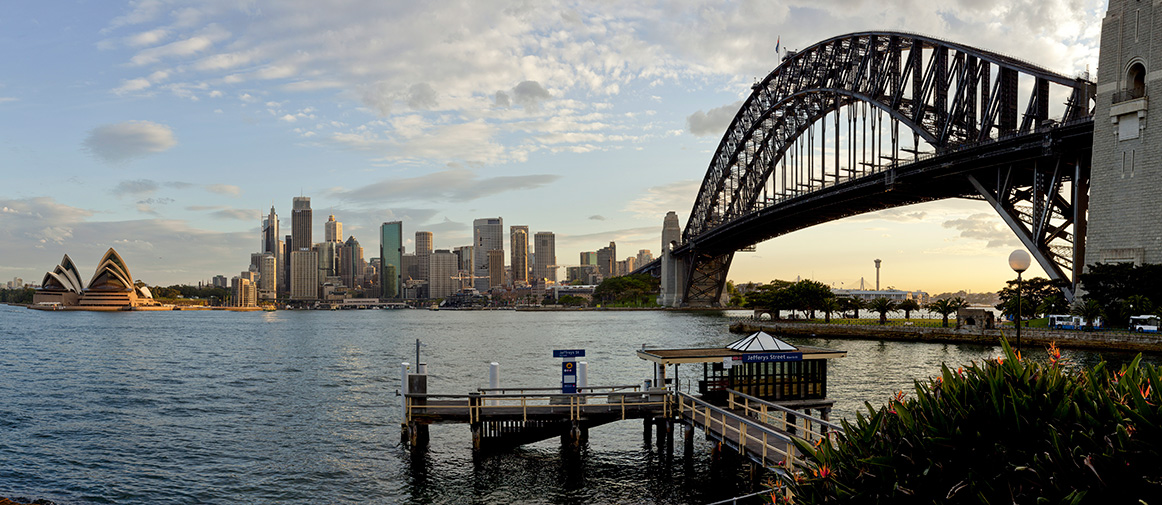 One of the most scenic and iconic natural harbours in the world, there's something special about Sydney. Home to the famous Sydney Opera House and Sydney Harbour Bridge, we'd certainly recommend setting aside a few days to explore all that this stunning harbour city has to offer. One of the best times to visit has to be over the New Year. If you want to witness one of the most spectacular firework displays you're likely to ever see, New Year's Eve in Sydney is a must.
Byron Bay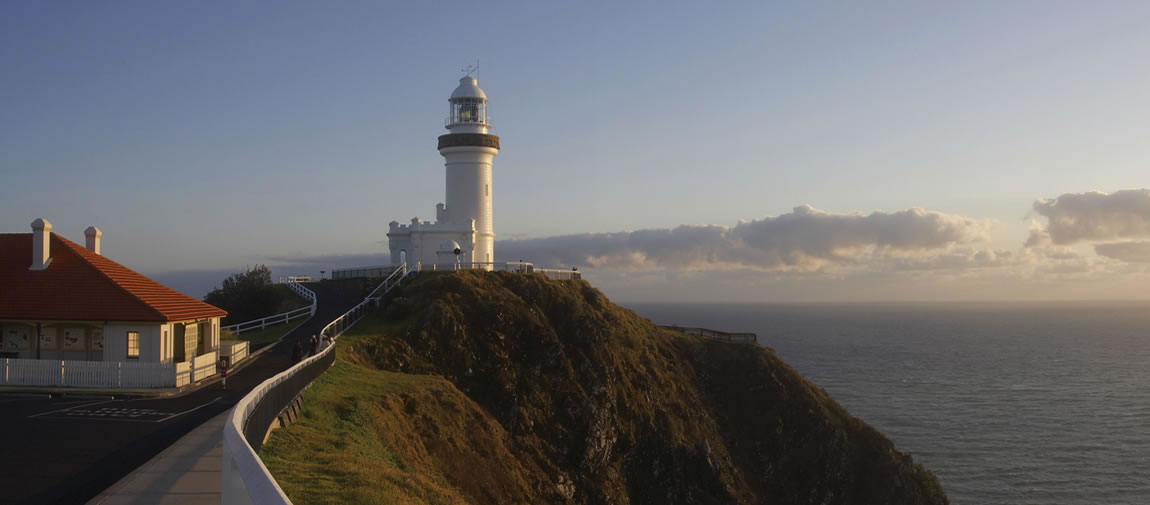 The perfect place to slow down and unwind, Australia's most easterly point is a hippy-fied beach haven. Laze on Byron Bay's long stretch of golden sand, wander the eclectic trinket shops along Jonson Street and grab lunch with the local surfers down Bay Lane. Take in the stunning bay views from the Cape Byron walking track which follows the coast to the picturesque Cape Byron Lighthouse. It's also a great opportunity to spot dolphins and humpback whales as they make their migration voyage.
Gold Coast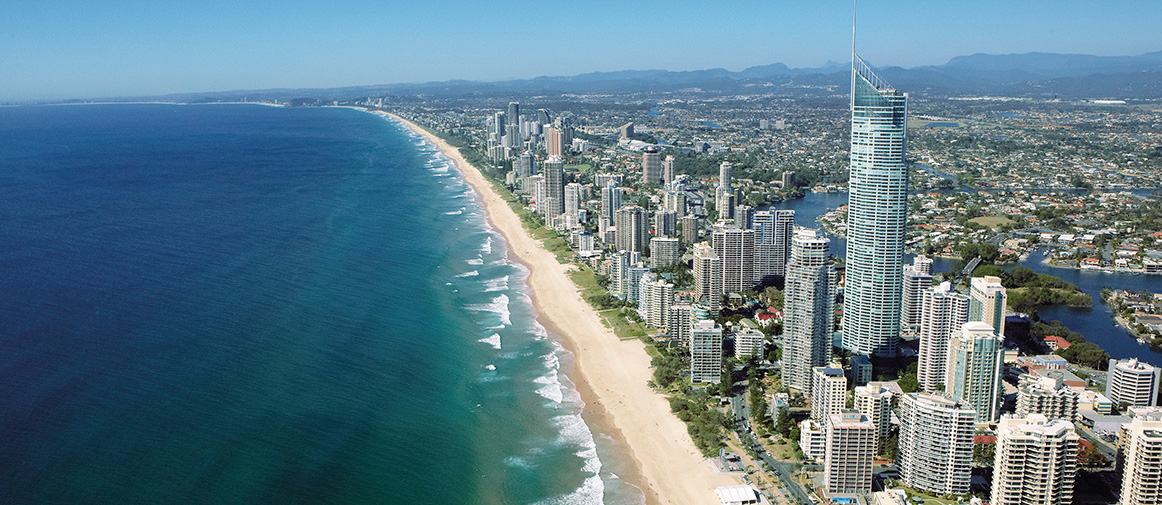 Loud and lively, the Gold Coast is a modern city with a lot going on. With great surf, theme parks on the doorstep and endless sunshine, it's no surprise that this is where the Aussies go for their own holidays. Of course, while there's the glitzy bars and mega malls of Surfers Paradise to keep you entertained, you can always swap the late-night cocktails for an early morning surf at one of the more chilled southern suburbs such as Burleigh Heads or Coolangatta. For a more peaceful retreat, venture inland to the mountain ridges and rainforest valleys of Lamington National Park.
Brisbane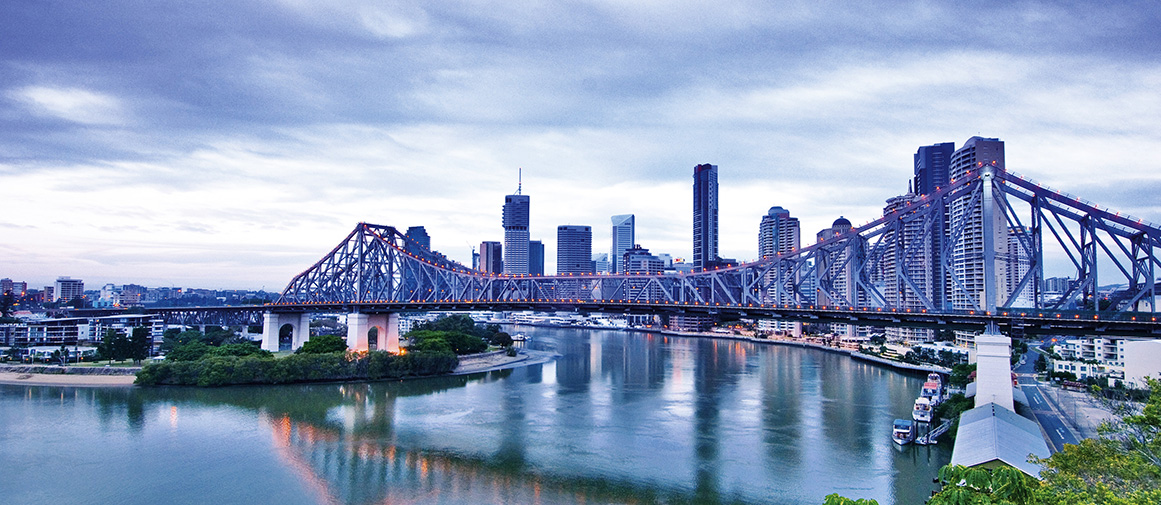 With its sparkling CBD skyscrapers and designer-studded shopping centres to the edgy boutiques of West End and Fortitude Valley's chic rooftop bars, Brisbane is a riverside city worth exploring. Take a stroll beneath the pink bougainvillea, through the lush surroundings of South Bank parklands before parking up at one of the many alfresco cafés and bars. The Jetty, Cove Bat and Stokehouse Q are all perfect for a lazy lunch and a spot of people watching.
Sunshine Coast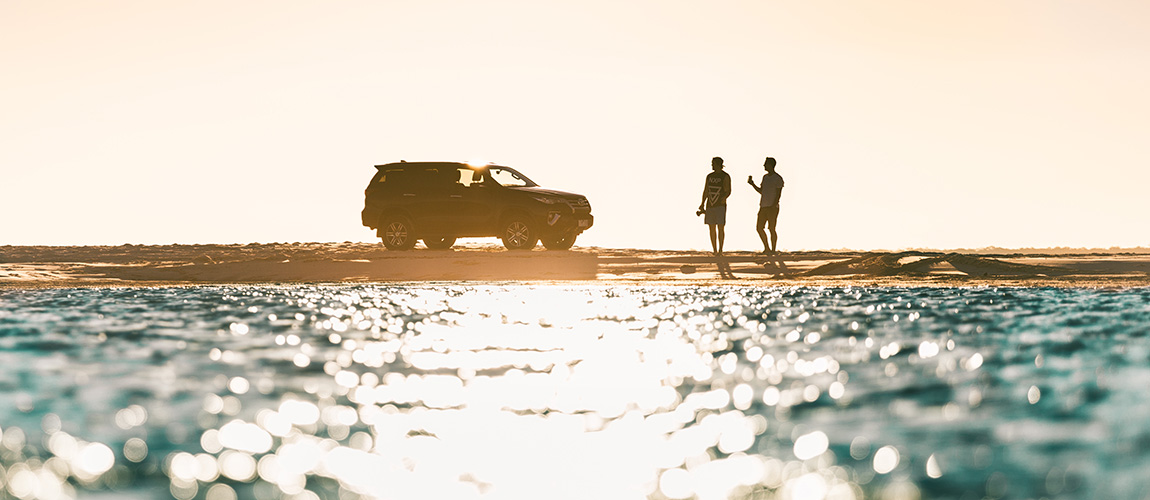 Just north of Brisbane, the Sunshine Coast, part of Australia's Nature Coast, runs roughly 65km all the way up to the sandy dunes of Rainbow Beach. Sunshine's beaches are characterised by wide stretches of blanket-soft sand which means there's no searching for a spot to lay your beach towel, there's plenty of beach for everyone. Caloundra, Mooloolaba and Noosa are just some of the laid-back beachfront towns where you can easily spend a few hours shopping or grab a gelato as you pass through.
Fraser Island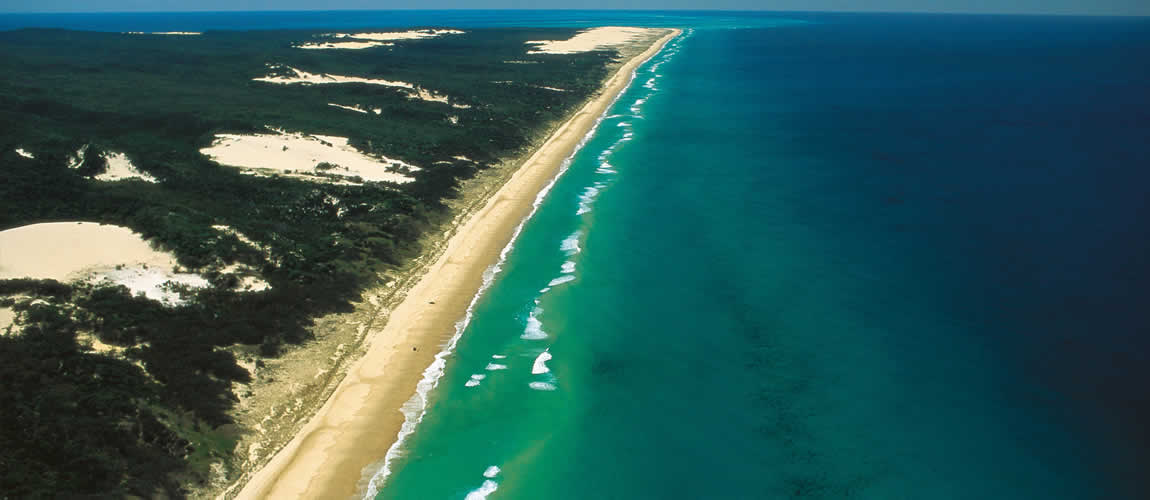 Fraser Island's claim to fame is that it holds the title of the world's largest sand island. Lying just off the coast of Hervey Bay, this World Heritage-listed island is an adventurers' dream. With its dense rainforest, huge sand dunes and freshwater lakes, you can easily spend a couple of days exploring Fraser's natural wonders. The 120km beach highway is perfect for an exhilarating 4WD ride and don't forget to visit the island's iconic Maheno shipwreck, too.
Whitsunday Islands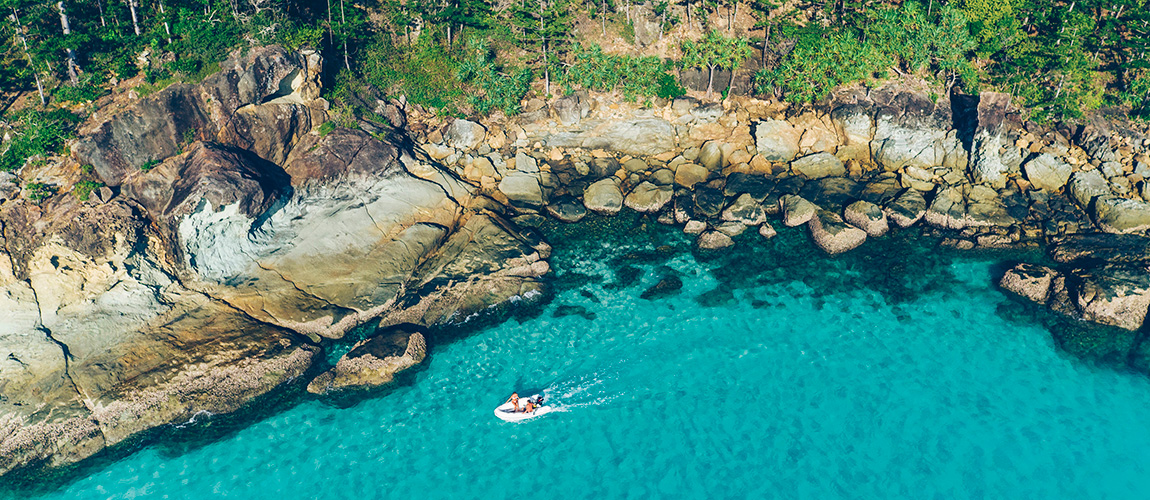 Never will you see water so blue than off the coast of the beautiful Whitsunday Islands in Queensland. Choose from Hamilton, Daydream or Hayman for your exotic island base and then take a boat trip to see the most photographed beach in Australia – Whitehaven Beach. Recently voted one of the top 10 beaches in the world by TripAdvisor, you can spend hours gazing in awe at Whitehaven's swirling fusion of land and sea from Hill Inlet lookout.
Cairns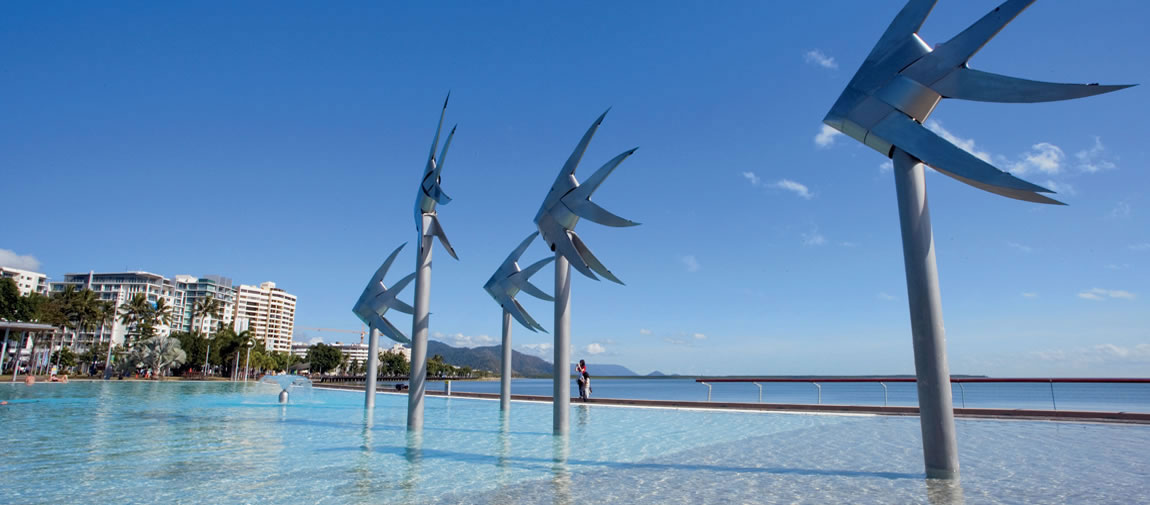 Known as the gateway to the Great Barrier Reef, Cairns is a relaxed, tropical city and a fantastic holiday destination in its own right. Cairns Esplanade is lined with numerous trendy bars and restaurants, and is also home to a man-made lagoon, perfect for cooling off in the hot weather. With plenty of hotels and resorts to choose from, plus hundreds of tour operators, most offering the chance to get out onto the reef, you won't be stuck for ways to fill your day. If you are looking for a bit of 'me' time on the beach, the northern beaches of Palm Cove and Trinity Beach are but a bus or taxi ride away.
Port Douglas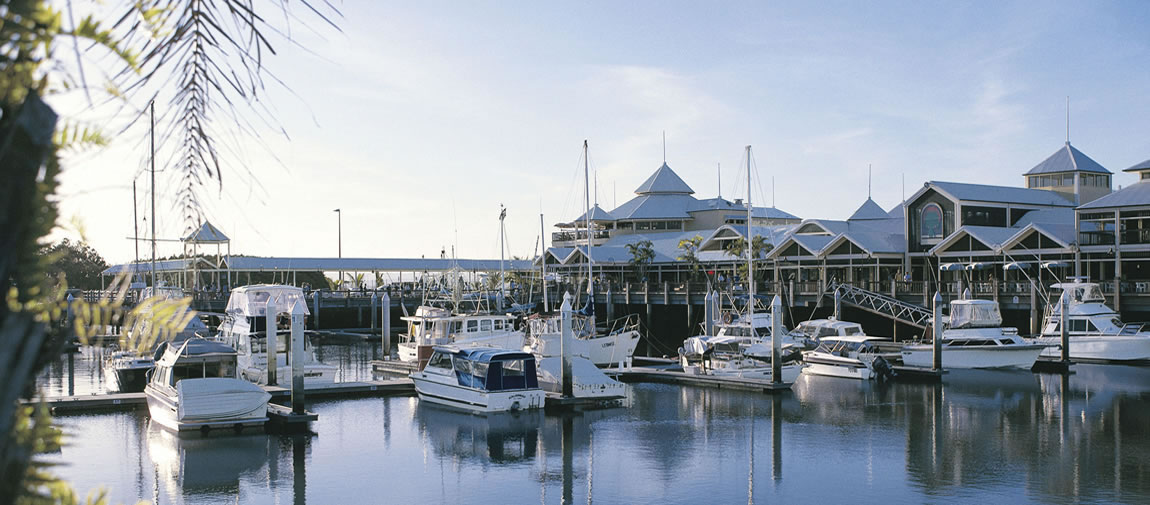 Wander along Port Douglas' stunning Four Mile Beach and take a dip in the Coral Sea's bath-like water. Shop the stylish boutiques of Macrossan Street, the town's main strip and spend balmy evenings dining on the marina. Port Douglas is another launch pad to the Great Barrier Reef and the ideal base for exploring the World Heritage-listed Daintree Rainforest and Cape Tribulation further up the coast. At only an hour's drive north of Cairns Airport, Port Douglas offers a quieter and more relaxed holiday vibe to its big sister, Cairns – Far North Queensland's largest city.
Great Barrier Reef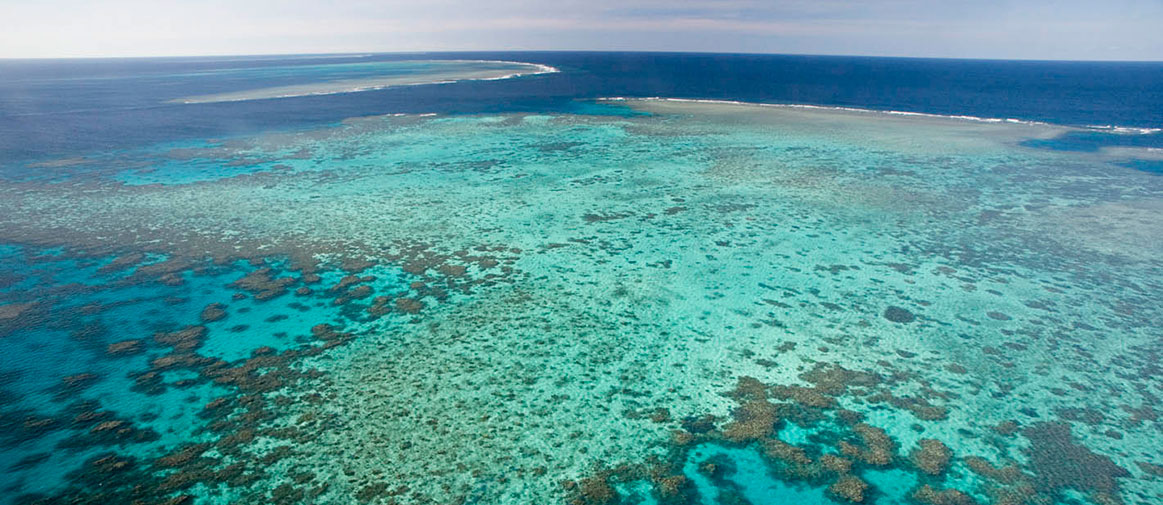 And last but certainly not least – the world-famous Great Barrier Reef. As one of the seven natural wonders of the world, the Great Barrier Reef is a living masterpiece. With over 3,000 reefs and an abundance of tropical fish, snorkelling and diving are the best ways to explore this marine wonderland. If you're not a fan of the water, there are numerous boat trips and cruises that leave from Cairns and Port Douglas. Many also offer glass-bottomed boats and semi-submersibles that enable you to get up close to this incredible marine ecosystem.
So, which of these east coast holiday hotspots take your fancy? Or why not tick most of them off on an APT East Coast Adventure escorted tour? Find out more about these fantastic east coast stop offs via our Australia page.