Discover Australia, again… and again.
Having spent a lot of time living in and exploring Australia, I can honestly say that the experiences on offer here can be found nowhere else on our planet. From the spectacular to the curious and highly unusual, here are my top five reasons to visit this enchanting country.
Nature and wildlife
Nature surrounds and interacts with you on every level of daily life Down Under. Stroll through the leafy suburbs of Sydney on a sunny evening and you'll be greeted by the sight of flying foxes taking to the air - the world's largest fruit bats migrating to feeding grounds in their thousands.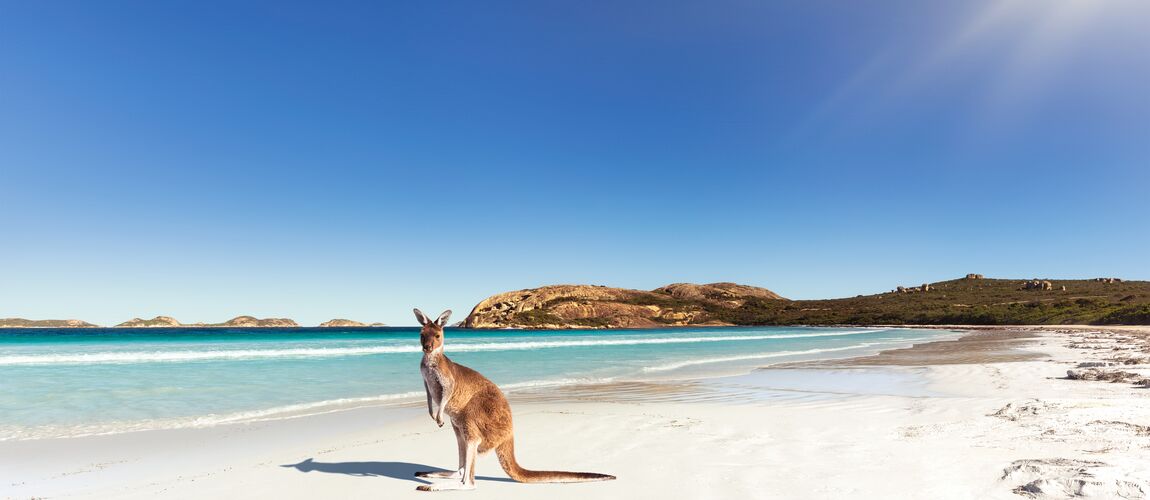 Where I had previously only encountered exotic birdlife in cages in zoos, my hotel balcony Down Under was the favourite perch of three whistling, squawking cockatiels. Rainbow lorikeets are as common in Australia as pigeons in the UK, and ringtail possums became as familiar to me as the grey squirrel back home.
These are just a few of my urban wildlife encounters; more eye-openers occur when you venture beyond the city limits. From the shores of Queensland, where one of the most spectacular of all marine treasures lie, the Great Barrier Reef, to the epic distances of the Red Centre, to the teeming wetlands of Kakadu National Park – Australia is one great big open air zoo.
Kangaroo, koala, echidna, dingo, platypus, wombat, cane toad, wallaby, thorny devil, the Tasmanian devil and many more curious creatures are found in Australia and nowhere else on the planet. Nature-lovers will be in their element.
Lifestyle – food and wine
The Australian lifestyle is filled with many pleasurable experiences. Basking in weeks, if not months of uninterrupted sunshine, outdoor eating is the norm, not the exception, and food is everywhere – from barbeques on beaches to picnics in parks, to top class rooftop restaurants with world class cuisine.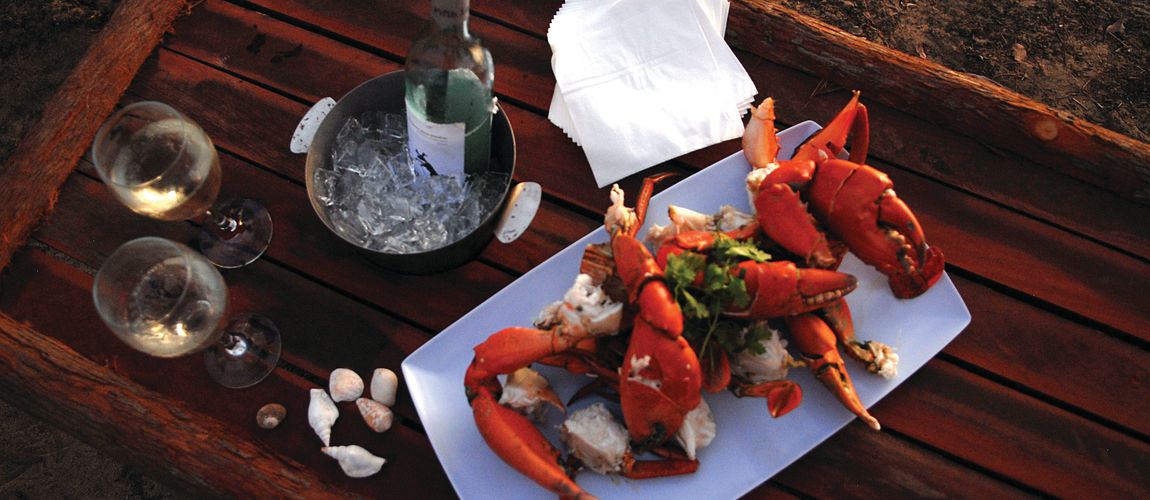 As such, Aussies have a fine appreciation of everything food and drink. Vineyards stretch far and wide, from Barossa Valley near the elegant city of Adelaide, to the Margaret River wine region near Perth, and the Hunter Valley wine tours of New South Wales.
Couple this with an abundance of fresh local seafood, and an array of waterfront cafes, bistros and restaurants all vying to offer the finest culinary experiences. Experience seafood dining in Tasmania, embark on food and wine trails on Kangaroo Island, tuck into slipper lobsters in sunny Queensland, and immerse yourself in the exceptional Asian cuisine found in every Australian city.
Coasts and Islands
During my travels around Australia, I was constantly astonished by the sheer abundance of top-quality beaches I encountered - many of which were so deserted that in some places it seemed (bar the odd surfer) I had the entire coastline to myself.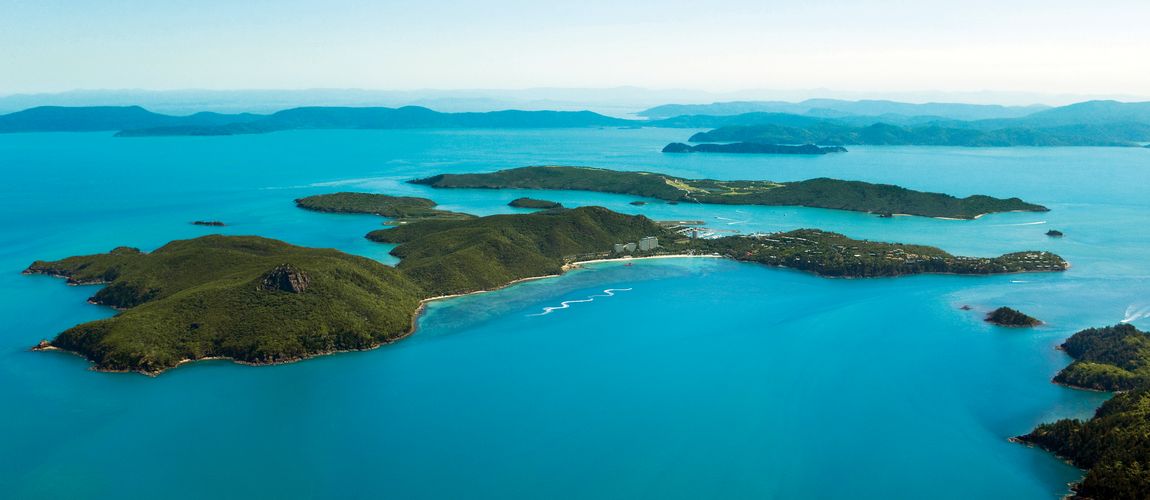 Often, we think of Australia, we imagine one huge, all-encompassing landmass. However, in reality, the country has 8,222 islands within its maritime borders. So, when you add these into the mix, Australia boasts more than 37,000 miles of exceptionally beautiful coastline. Factor in that Australia (population: 24.6 million) is approximately the same size as the USA (population: 327.2 million) and you'll see that 'space' is one of its greatest assets.
My favourite coastal experiences would be the town of Port Douglas. One hour's drive from Cairns, this former fishing village is now the epitome of sophisticated Aussie lifestyle, as it boasts a range of stylish restaurants, cafes and shops. The area is also home to two UNESCO World Heritage Sites: the forests of Daintree National Park (including the combination of rainforest and beaches that is Cape Tribulation) and the Great Barrier Reef. Consider venturing further south to Hamilton Island or Lady Elliot Island, learning to scuba dive and snorkel straight off the beach, where the waters in this lesser known part of the reef are clearer. 
Breath-taking marine vistas are common Down Under. In Victoria, for example, walk across the sands of Port Campbell National Park, gazing in wonder at the limestone stacks of the Twelve Apostles as they rise from the shallows of the Tasman Sea. (Be sure to visit this coastal wonder during June, July and August for low visitor numbers).
Australia's landmarks
With so many awe-inspiring wonders to visit, Australia is a landscape photographer's dream. While iconic sights, such as Uluru and the Sydney Opera House instantly spring to mind when we think of landmarks, Australia has so much more to intrigue, spellbind and fascinate you.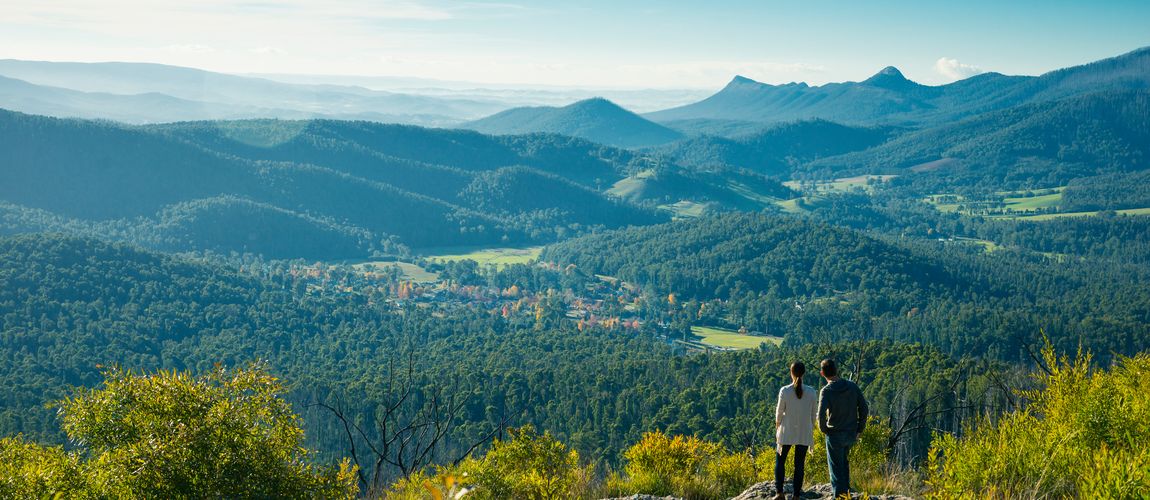 The Pinnacles, for example, are ancient rock structures jutting out from the golden sands of Nambung National Park in the Coral Coast region of Western Australia. Just as visually arresting is Wave Rock, a spectacular 15-metre-high granite cliff that resembles water frozen mid-crest and is situated nearby in Hyden Wildlife Park.
If it's prehistoric landscapes you desire, the delightfully named Bungle Bungles in the Kimberley's will also take your breath away. This series of sandstone domes will make you feel as though you have stepped back in time - or entered another dimension altogether.
Truly epic journeys
The ribbons of tarmac that criss-cross this mighty country make ordinary folk like me yearn for the romance of the open road. If you're the same, consider trading an aeroplane ticket or two for the keys to your chosen hire car. While flying makes short work of this immense country, it's not as high on the fun scale as driving through Australia's wilderness scenery.
For adventure-seekers with time on their hands, The Big Lap represents the greatest road trip opportunity. This is 15,000 miles in length and encompassing almost the entire network of Australia's coastal highways, including scenic in-roads into the Red Centre to experience Uluru in all its glory. You'll need six months to do this justice, however, so make sure you leave enough time in your itinerary.
The Great Ocean Road, where perfect tarmac is teamed with perfect marine vistas, often gets the headlines (and for all the right reasons –the Twelve Apostles are here) but this 150-mile highway, voted one of the best coastal drives in the world, is merely the tip of the iceberg of epic Australian road trips.
For something more 'wild at heart' the Gibb River Road in Western Australia from Broome to Darwin (or in reverse) is 400 miles of dusty off-road adventure, originally constructed to transport cattle through Western Australia's rugged Kimberley region, it features rock pools, waterfalls and steep-sided canyons.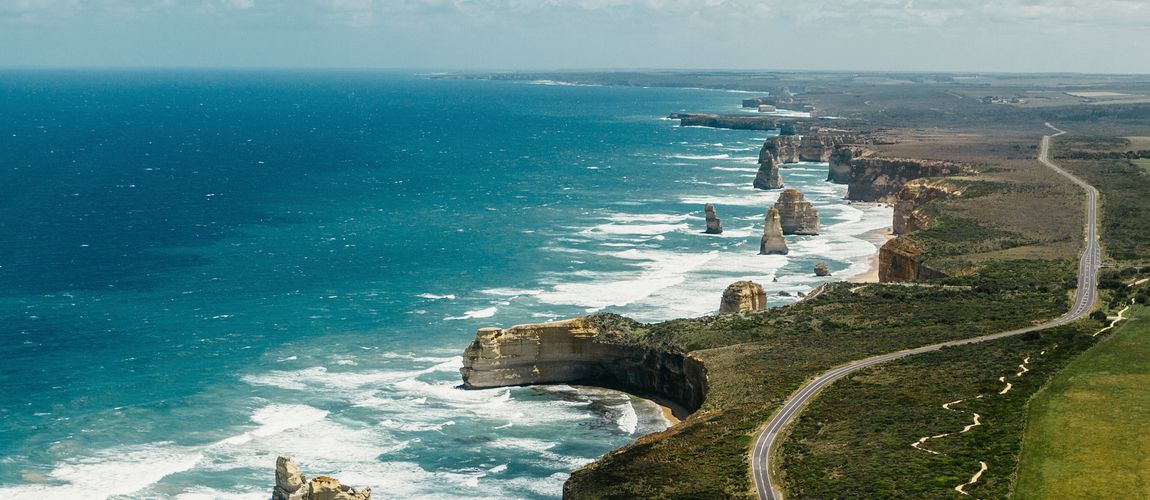 For a romantic road trip, cross the straits to Tasmania and drive from Hobart to the Bay of Fires, from Binalong Bay in the south to Eddystone Point in the north, detouring through Freycinet National Park. Train your binoculars on the incredible birdlife and stay at eco-lodges before re-joining the coast road for its beautiful and blissfully quiet beaches.
Northern Queensland will rival anything you experience in South Australia for iconic road trips. Here you'll discover jaw-drop scenery amid one of Australia's most remote landscapes. Drive from Cairns to the Cape York Peninsula, along 100 miles of tropical splendour that includes Daintree National Park, Cape Tribulation and the Great Barrier Reef. Keep your speeds low and your eyes peeled for crocodiles and cassowaries. 
For those that prefer to seek the high ground, embark on a road tour of the Great Alpine Road including Mount Buffalo National Park and its striking rock formations, located in the state of Victoria. For over 190 miles, this road winds past small towns and villages, lowland vineyards, and also encounters the shimmering Gippsland Lakes.
My personal suggestion would be to engage cruise control and ease back in your seat as you drive the vastness of the Nullarbor Plain in South Australia. The long, straight and flat Eyre Highway that dissects this treeless desert is approximately 1,000 miles long (dotted with roadhouses every 150 miles) and takes around two days to cross. Make sure you've stocked up on petrol and gallons of drinking water. Then prepare to experience kangaroos and camels in the wild, drifting sand dunes, iconic outback charm, plus miles and miles of absolutely – nothing. Space really is the final frontier.
People
Finally, my most favourite aspect of any country, is not the mountains and beaches and verdant scenery, nor the animals that inhabit it, or the blue oceans that surround it.  For me, it's the people that call it home and the pleasure I experience when meeting them that make a country truly incredible.
Whether ancient or modern, the Australians themselves form a big part of why I'm so fond of this country. Laid-back and friendly, with an infectious sense of humour coupled with a can-do mentality and ability to adapt to the most adverse conditions, Aussies are as fascinating and diverse as the land they inhabit. They are endlessly fun-loving, adventure-focused and in tune to the great outdoors, from the ancient wisdom of its Aboriginal communities to the cosmopolitan populations of its cities and suburbs. Australia is as rich in culture as it is in natural wonders.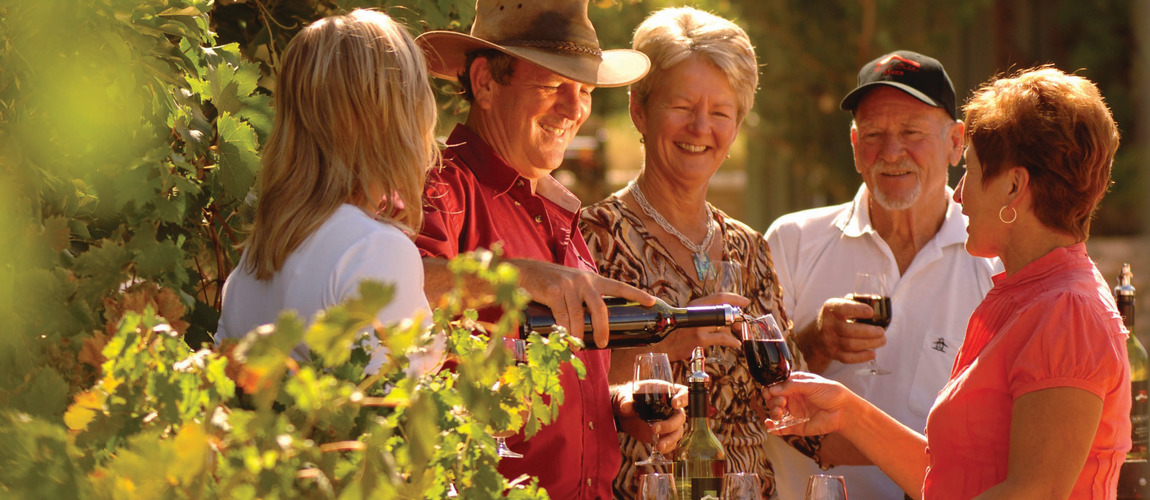 A Queenslander once taught me a well-used saying that's always worth repeating: "beautiful one day, perfect the next". This pretty much sums Australia up. So, if you think you know Australia and what it has to offer, think again. It's a country that surprises and delights, and always deserves to be top of your travel wish-list.