A holiday to Australia's Red Centre is one you'll never forget. Learning about the indigenous culture, discovering the incredible geology and seeing stars that shine so bright in the desert sky are just some of the incredible experiences on offer.
Travel blogger Jayne Gorman of Girl Tweets World has just returned from a trip to Uluru and Kata Tjuta with Austravel, so we asked her to share her top tips for a holiday in the Red Centre.
What to see and do
Uluru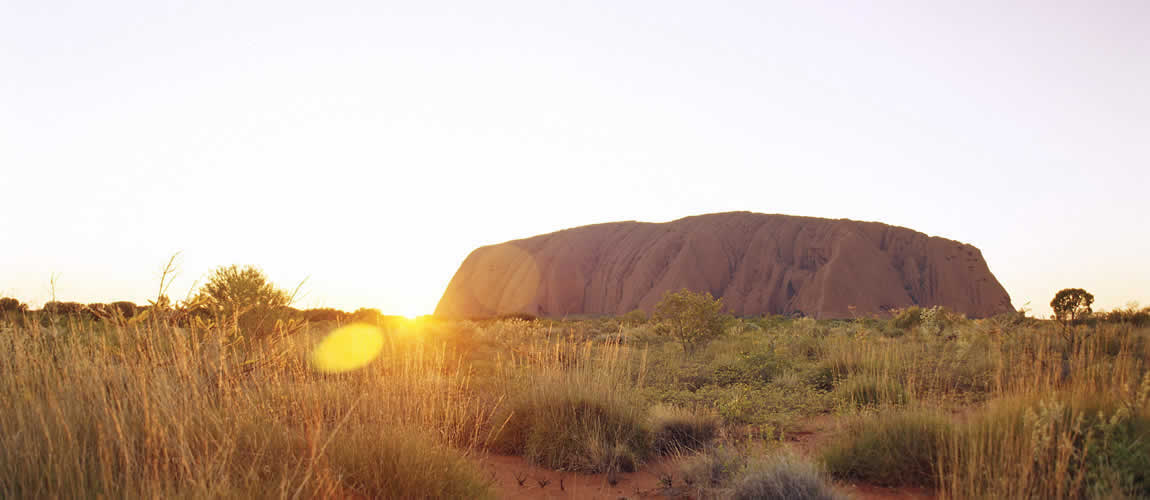 Without doubt you'll feel drawn to the iconic rock as soon as you arrive in the Red Centre. Uluru is the world's most famous monolith; an icon that is dual listed by UNESCO for both its outstanding natural as well as cultural values. But before you get up close to the eye-popping red rock, make your way to the Cultural Centre inside Uluru Kata Tjuta National Park for some insight into Uluru's significance to the Anangu, the local Aboriginal people, as well as information on local customs and traditions. This will better prepare you for what you'll discover when walking the trails around Uluru.
Uluru rises 348 metres high and 9.4 kilometres long, and despite looking like a solid, smooth mass from afar, it does in fact have a number of caves and crevices hidden around the edge, which the Anangu people use to perform spiritual ceremonies. There are a number of walks you can take around Uluru that will teach you more about these practises. Alternatively you can do a complete base walk, which takes approximately 3.5 hours.
Kata Tjuta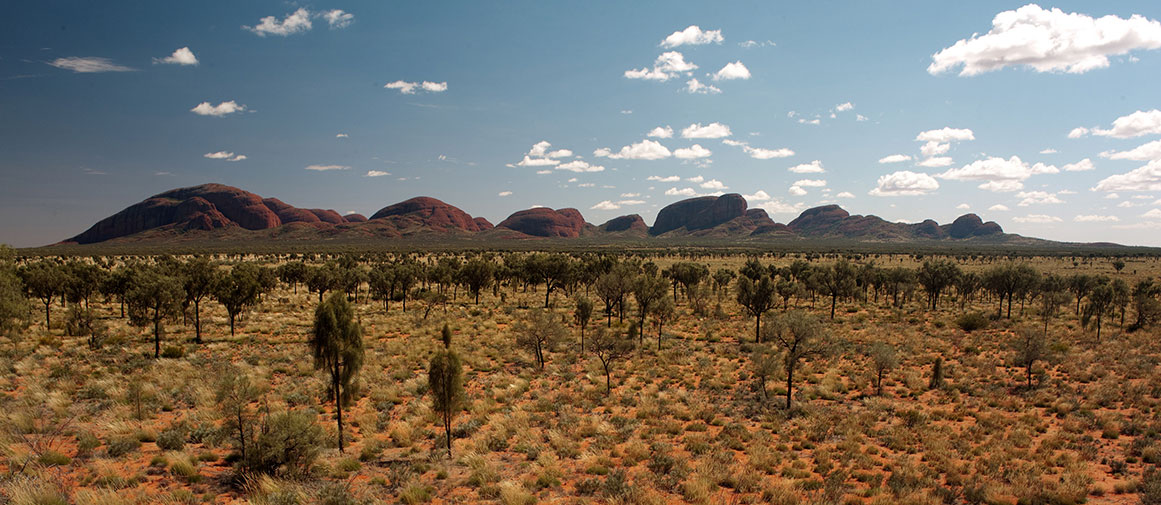 Kata Tjuta is the multi-domed rock formation that sits 30 kilometres west of Uluru. Kata Tjuta in the local language means 'many heads' – and it's easy to see why. After observing the unusual structure of Kata Tjuta from the dune viewing platform, you can choose between a couple of different walks that take you a little closer.
The Walpa Gorge walk gives you the chance to get in-between the domes, while the Valley of The Winds walk to Karu Lookout offers great views of the valley. Both take approximately one hour. There is also a full circuit you can do from Valley Of The Winds which takes four hours, but this is dependent on the weather as often temperatures are just too hot to complete the longer circuit
Sounds of Silence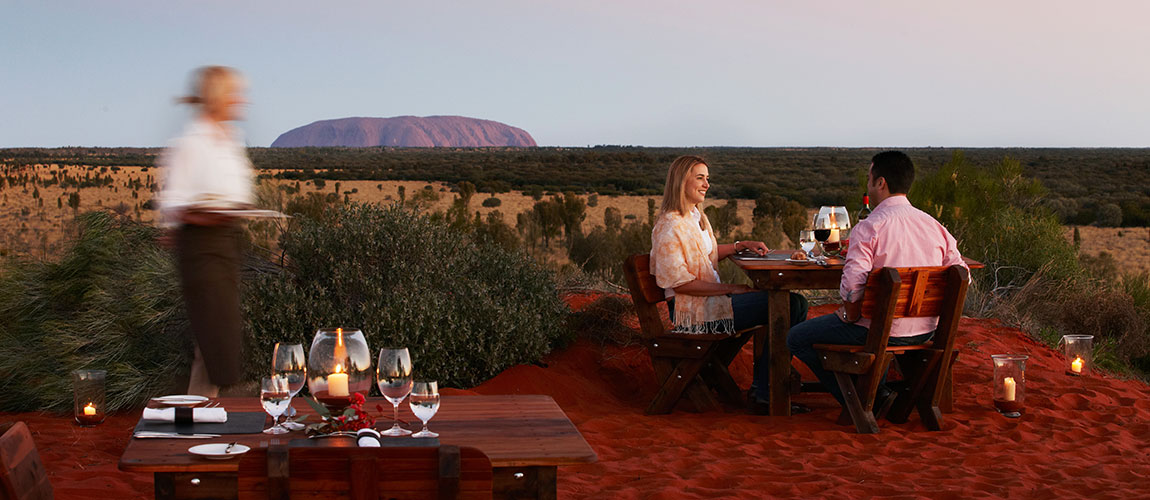 For a night like no other book a place at the Sounds of Silence dinner. Starting with champagne, canapés and a traditional dance, performed as the sun sets over Uluru and Kata Tjuta, Sounds of Silence is an incredible evening of fine food served under the brightest blanket of stars. An expert astrologer will guide you through the night sky as you dine on gourmet bush tucker and enjoy good wine and conversation with guests from all over the world.
Kings Canyon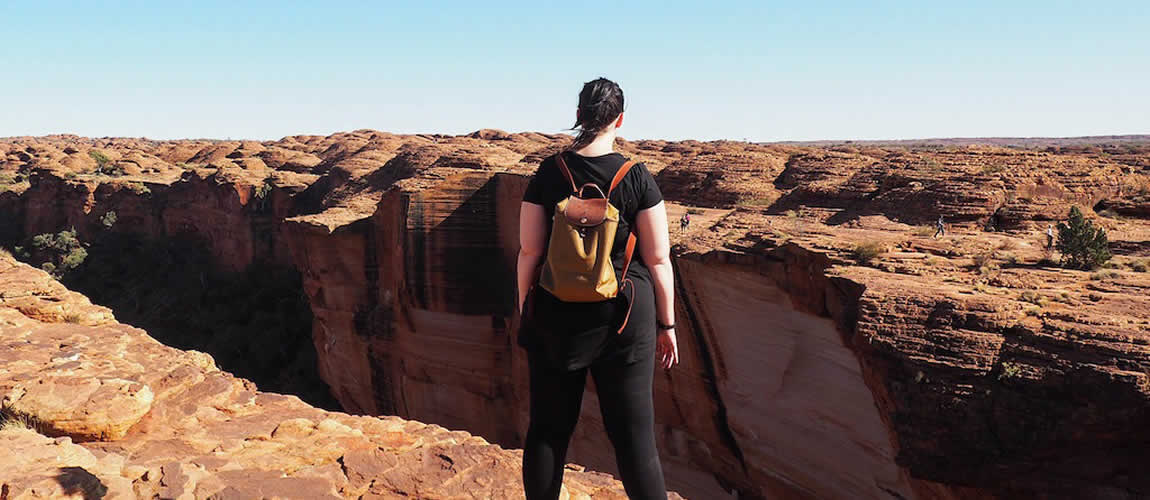 3.5 hours drive away from Uluru is Australia's answer to the Grand Canyon. The Kings Canyon is a sandstone chasm that plunges 270 metres into the beautiful valley of Watarrka National Park. The best way to observe it is on the Kings Canyon Rim Walk – a fairly strenuous 3.5 hour hike. The walk will take you up and around the canyon, as you observe desert plant life, giant domes, sacred waterholes and incredible cliff top views.
Where to stay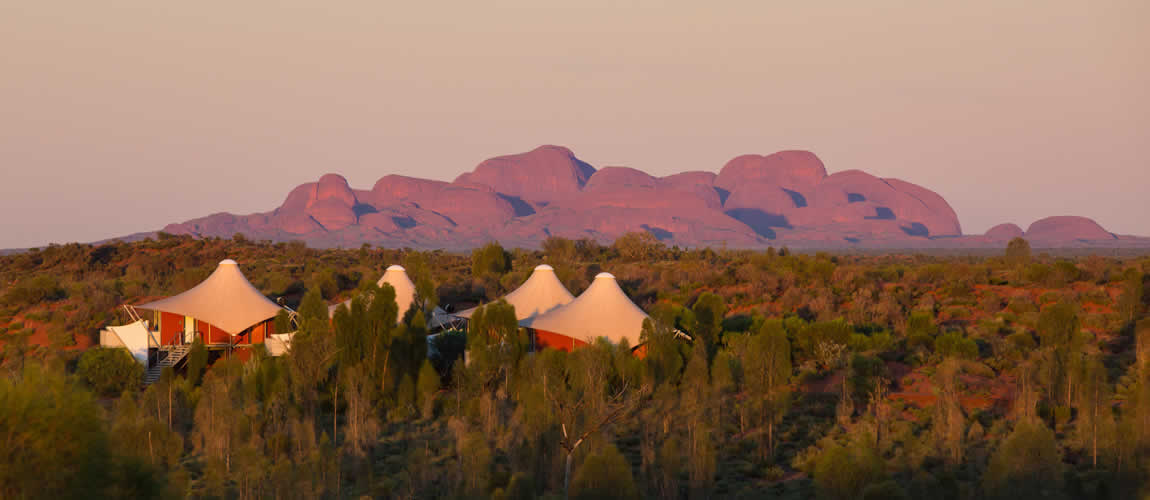 There's a range of accommodation options at Ayers Rock Resort from the 5-star Longitude 131 to basic campsites. The 5-star Sails in the Desert is a great place to be based if you want to be near a refreshing swimming pool and great restaurant (Ilkari Restaurant at Sails in the Desert serves a delicious and generous buffet for breakfast and dinner).
Practical advice
-          Pack a refillable water bottle and drink regularly to stay hydrated. You'll find public water fountains in car parks around the National Parks.
-          Buy a fly net from the supermarket. There are a high number of flies in the outback year round so buy protective headwear ($7.50 each) from Yulara Town Square. On the plus side there are no mosquitoes in the Red Centre – it's far too dry for them!
-          You'll need ID to enter Uluru Kata-Tjuta National Park. There's also an entry fee payable by cash or card ($25 per person for three days or $32.50 for an annual pass). You'll need to show both your entry permit and photo ID each time you enter the park.
All images courtesy of Jayne Gorman.