If there was a prize for the country with the most versatile scenery, Australia would be a strong contender. And, there's two states in particular that represent this diversity to a tee.
Rugged rock formations, lush rainforests, vibrant cities, red desert and turquoise waters, it's a country of stark contrasts and astounding beauty.
Considering a trip to Australia? A journey through the middle – from the 'Top End' of the Northern Territory to the beaches of South Australia – will showcase the very best of Australia's diverse landscapes.
Here are all the places that we'd recommend for your north-to-south (or vice versa) itinerary: 
Northern Territory
Darwin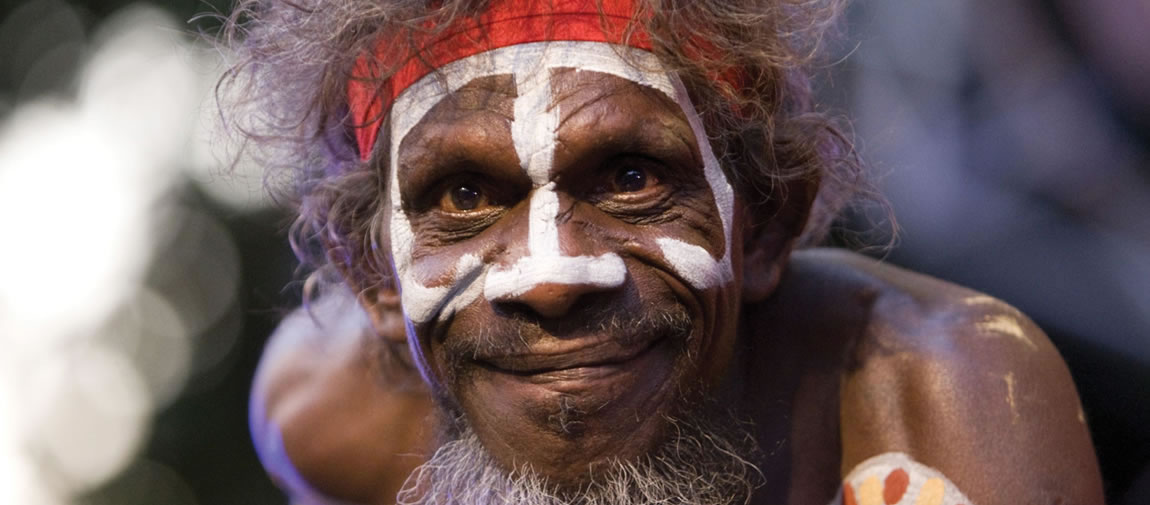 Darwin is the Northern Territory's tropical capital, and the perfect gateway to the Top End's national parks. However, with plenty to do and see, you can easily fill a few days in the city itself. 
Make a date with the north's most fearsome predator, the saltwater crocodile, at Crocosaurus Cove. For some culture, visit the Museum and Art Gallery of the Northern Territory where you'll find one of the most prolific collections of Aboriginal art in Australia. Then travel back in time at the Darwin Military Museum. Learn about Darwin's important role in World War II and visit one of the city's nine World War II military heritage sites.
Finish the day at one of the lively waterfront restaurants overlooking Darwin Harbour – we recommend Char or Yots Greek Taverna at Cullen Bay. Or if it's a Thursday or Sunday (open May to Oct); the Mindil Beach Sunset Market is renowned for its huge variety of tasty, international cuisine.
Kakadu National Park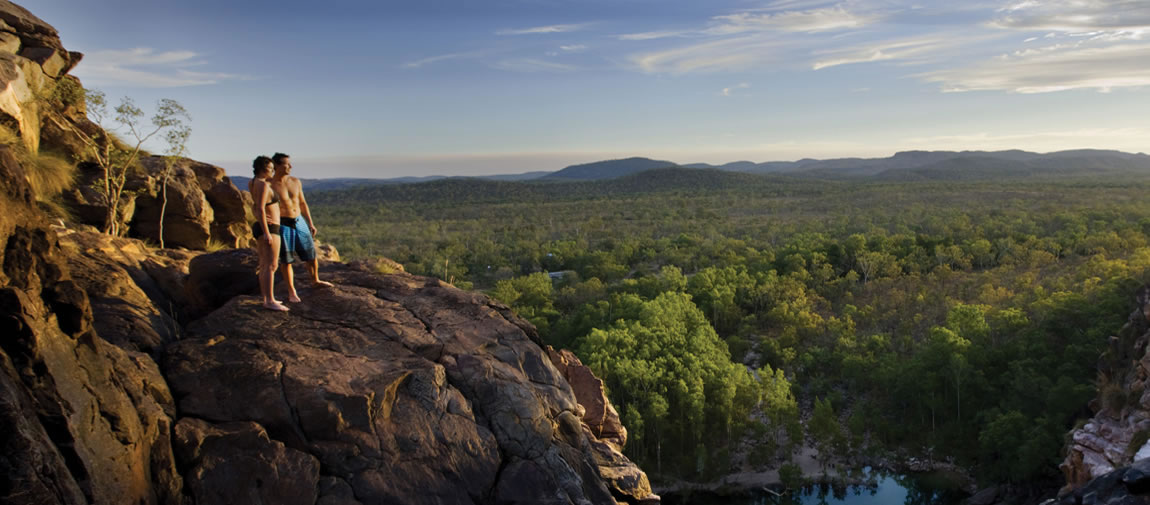 Very few places hold a dual title of a cultural heritage and natural heritage site on the World Heritage List, but Australia's largest national park is truly in a league of its own. 
The indigenous Aboriginal people have called Kakadu National Park home for over 50,000 years. With rock art dating back tens of thousands of years, a trip to both Ubirr and Nourlangie Rock will give you a unique insight into the oldest living culture on Earth. 
Kakadu's enormous variety of wildlife also makes it a top pick with nature fans. Thousands of different insects and plants, and hundreds of bird species, means it's one of the most bio-diverse land locations in Australia.
Katherine Gorge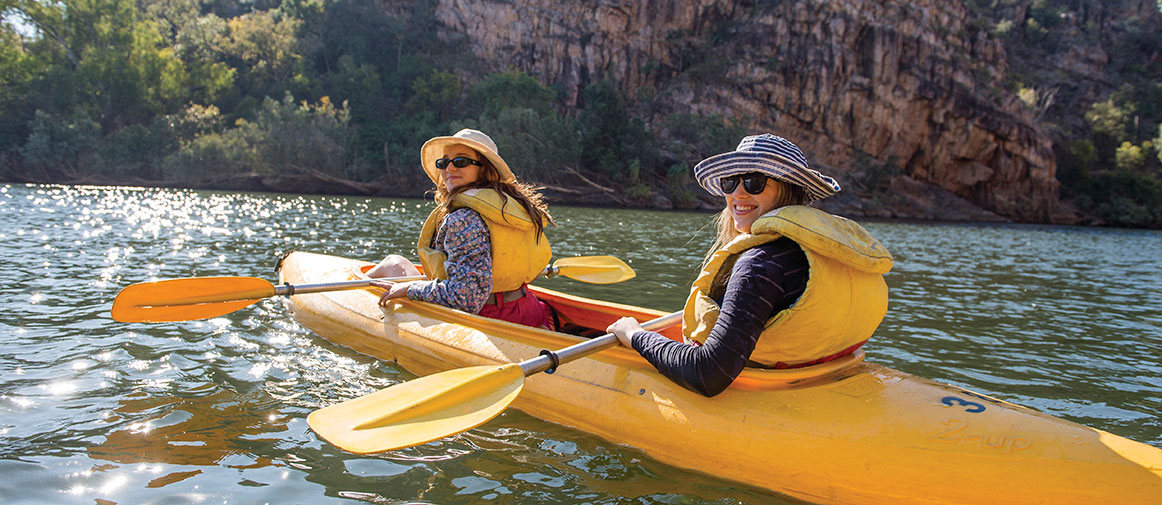 Katherine Gorge is the jewel in Nitmiluk National Park's crown. Carved through the sandstone by the Katherine River, the series of gorges are millions of years old and run for a total of 12 kilometres.
It's well worth spending a day or two exploring this ancient, rugged landscape by foot or on the water. There are regular cruises to take you along the gorge, or for the more adventurous, it's possible to hire a canoe and enjoy the scenery at your own pace.
Uluru-Kata Tjuta National Park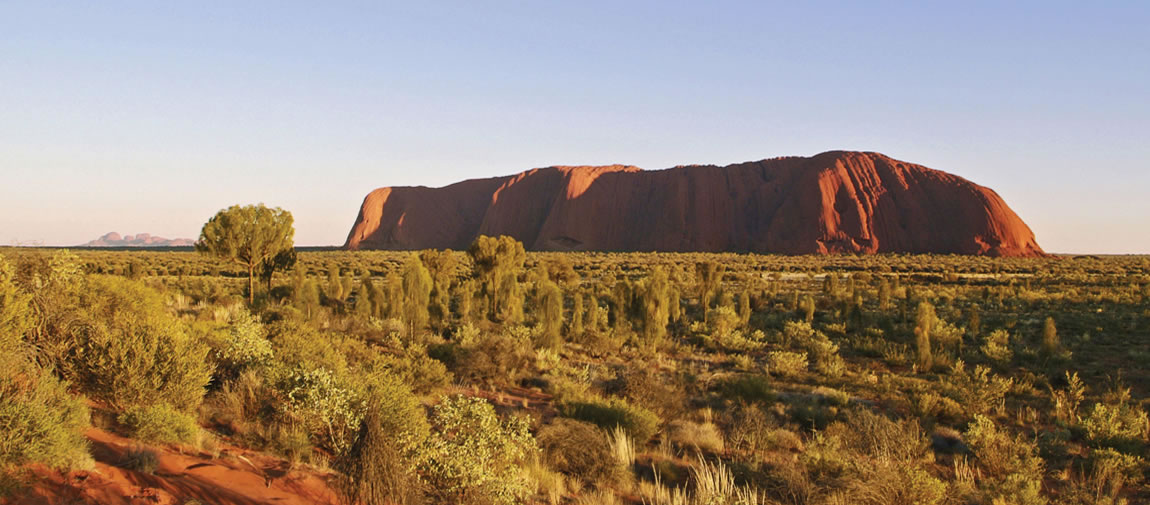 Deep in Australia's Red Centre and easily reached from Alice Springs, Uluru-Kata Tjuta National Park is Aboriginal land (or Anangu land). 
It's a sacred land of intense colour and light; with the amber, reds and browns in striking contrast to the clear blue sky. However, it's sunset that you really don't want to miss. At approximately 350-metres high, the sun setting over Uluru's famous monolith – Ayers Rock – is a spellbinding sight. 
Once night falls, indulge in a Sounds of Silence evening where you dine under the star-studded outback sky – you'll never see the stars so bright. 
If you're looking for a humbling, spiritual experience, a trip to Australia's heartland definitely won't disappoint.
South Australia
Flinders Ranges National Park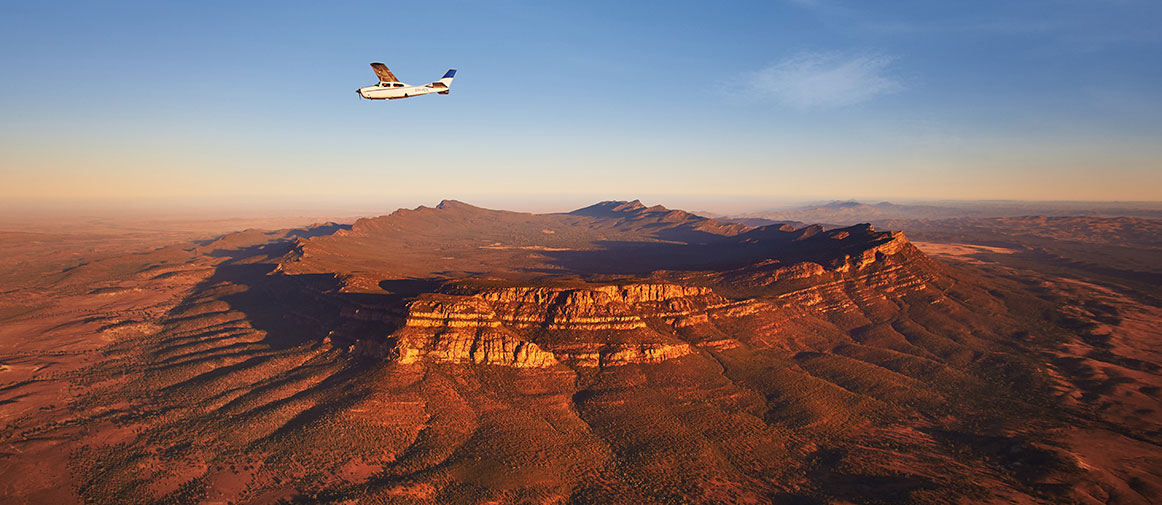 As one of the largest mountain ranges in Australia, Flinders Ranges are South Australia's BIG outback attraction.
The park offers impressive rocky landscapes as far as the eye can see, as well as spectacular gorges and abundant wildlife. With numerous bushwalks and conservation trails, it's easy to explore the ranges by foot, or if you want to see as much as you possibly can, hop in a 4x4 for a scenic drive.
Wilpena Pound (Ikara), a valley cradled by the park's towering mountains, Yourambulla Caves, Sacred Canyon and Chambers Gorge are all popular sites in the area – you'll certainly have no shortage of places to stop off.
Barossa Valley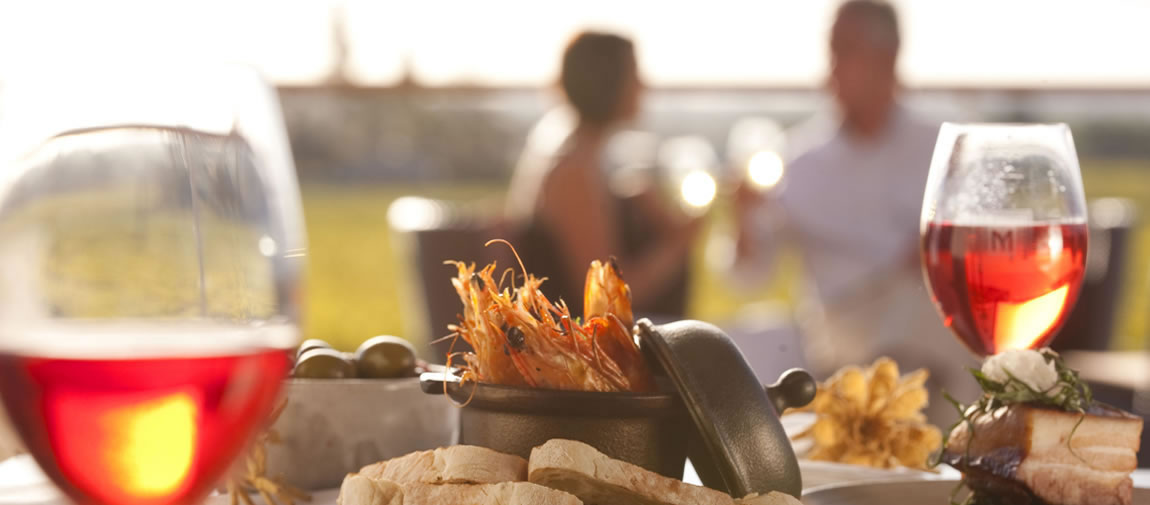 When in Rome – or South Australia's famous wine-producing region – you simply have to sample the fine wines of Barossa Valley. 
With a profusion of high-profile wineries offering tours and cellar-door tastings, this is one time you definitely don't want to be designated driver. Big names you may recognise include Jacob's Creek, Penfolds and Peter Lehmann wines, but it's certainly worth trying some of the lesser-known tipples of the area too. 
Barossa Valley is also renowned for its fresh seasonal produce, and a trip to Saturday's Barossa Farmer's Market is a must. It's stall after stall of homemade goodies, so just make sure you haven't eaten before you go.  
Kangaroo Island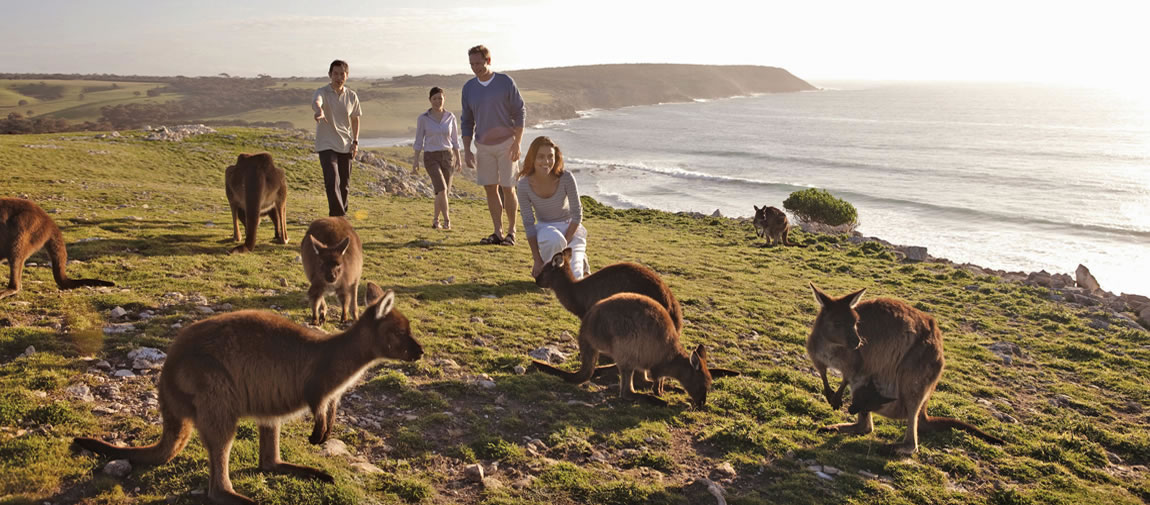 Just off the coast of South Australia – a short drive and ferry or plane ride from Adelaide – is Kangaroo Island, one of the few places you can really get up close to the native wildlife. 
Seals, koalas and of course, kangaroos are all regularly spotted along the island's walking trails. The island is also home to many endangered species of flora and fauna, and with 46 endemic species of plant only found on the island; it's a real wildlife lover's delight.
Adelaide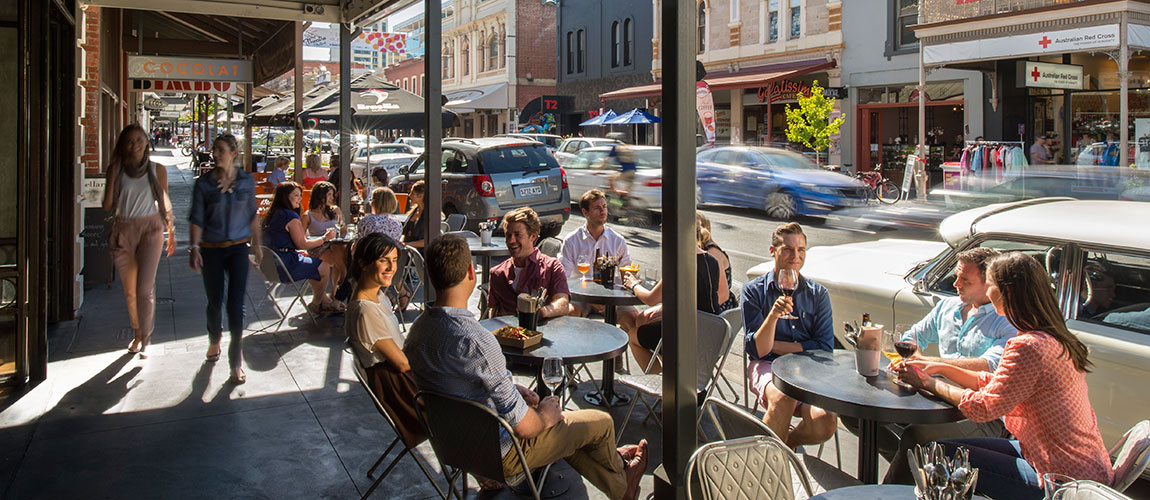 Known as the soul of South Australia, Adelaide is a vibrant city with huge cosmopolitan appeal. 
Surrounded by parklands, Adelaide is best explored by foot. Enjoy the lush greenery of the Adelaide Botanic Gardens and absorb the city's picturesque colonial heritage on one of the walking tours on offer. Experience the city's strong art scene with a visit to the Art Gallery of South Australia, or for the more contemporary taste, try Adelaide Central Gallery or the Contemporary Art Centre of South Australia. 
Food is also a much-loved part of the city. Wander to Adelaide's East End, where cool cafes and fabulous fine-dining restaurants line the streets. One real food institution is Adelaide Central Market – a must-visit for self-professed foodies (and everyone else too). 
Last – but certainly not least – Adelaide is a city near the coast. Just a short car journey away you'll find a long stretch of beaches, from North Haven to Sellicks Beach in the south. We recommend the likes of Glenelg Beach for its shops and cafes, or the local hotspot of Henley Beach.
So, these are our picks, we hope you've found some inspiration. Now it's over to you. 
Where are you going to visit on your journey of Australia's Northern Territory and South Australia?