Take a walk on the wild side with our top five animal encounters Down Under. We've handpicked our top Australian wildlife trips and tours that let you get up close and personal with the country's native animals.
With such a diverse landscape, Australia is home to a vast array of wildlife. More than 80% of the mammals, reptiles and insects are unique to the country meaning you won't find them anywhere else in the world. What's more, there are plenty of opportunities to see these animals out in the wild on organised trips or in huge, well-maintained zoos and wildlife parks.
Here is a handful of our top five Aussie animal experiences, handpicked by our Austravel experts.
1) Snorkel the Great Barrier Reef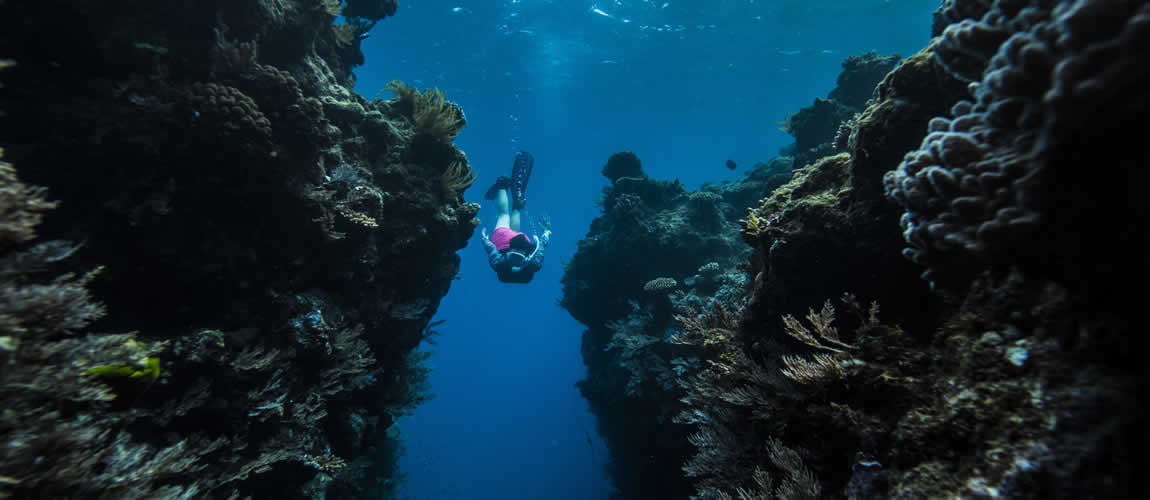 Just off the coast of Queensland, the Great Barrier Reef is the world's largest coral reef and one of the Seven Natural Wonders of the World. It's positively teeming with marine life.
Don your snorkel or scuba kit and take the plunge into waters rich in vibrant coral and underwater creatures such as reef fish, manta rays, sea turtles and more. This is an absolute must-do trip when on an Australian adventure.
2) Meet Phillip Island's resident penguins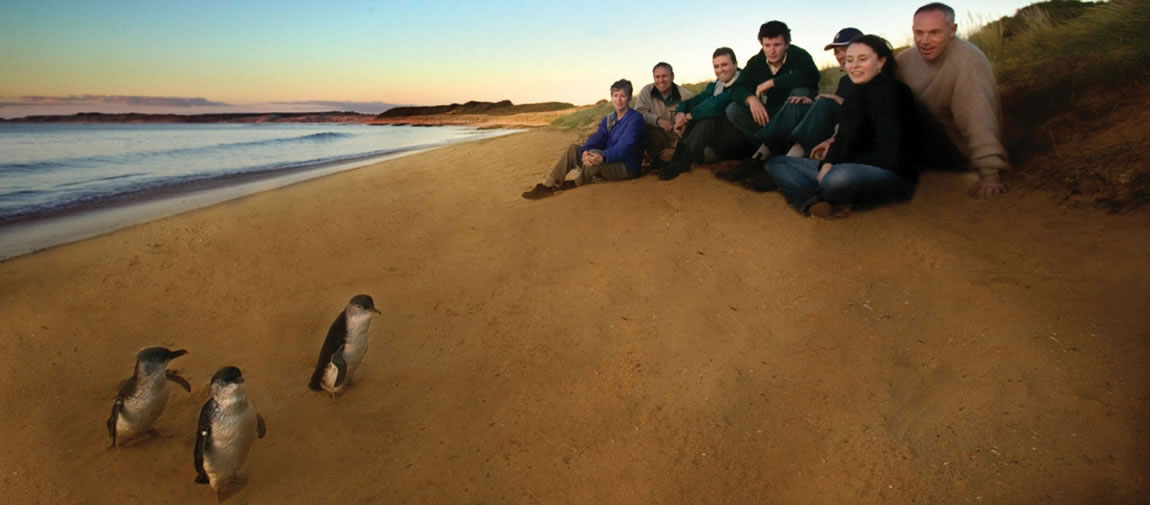 By day spend your time at the Phillip Island's Koala Conservation Centre and by night see the little fairy penguins that inhabit the island.
As dusk begins to fall over, the penguins return from a day in the ocean and waddle up the beach to their nests. The famous 'Penguin Parade' attraction offers wooden boardwalks running between the sand dunes, so you can also get up close to these cute residents as they make their way home.
3) Walk amongst sea-lions on Kangaroo Island
The aptly named Kangaroo Island is a must for nature lovers. Native kangaroos, koalas, wallabies, sea-lions and echidnas are found in abundance, roaming freely in the wild.
With an expert guide on hand, you can explore the unusual Remarkable Rocks, which have been formed into unusual shapes by 500 million years of the wind, rain and pounding waves. Next, you'll head to Seal Bay for a wander along the beach to see the local sea-lion colonies as they bask in the sun.
4) Swim with whale sharks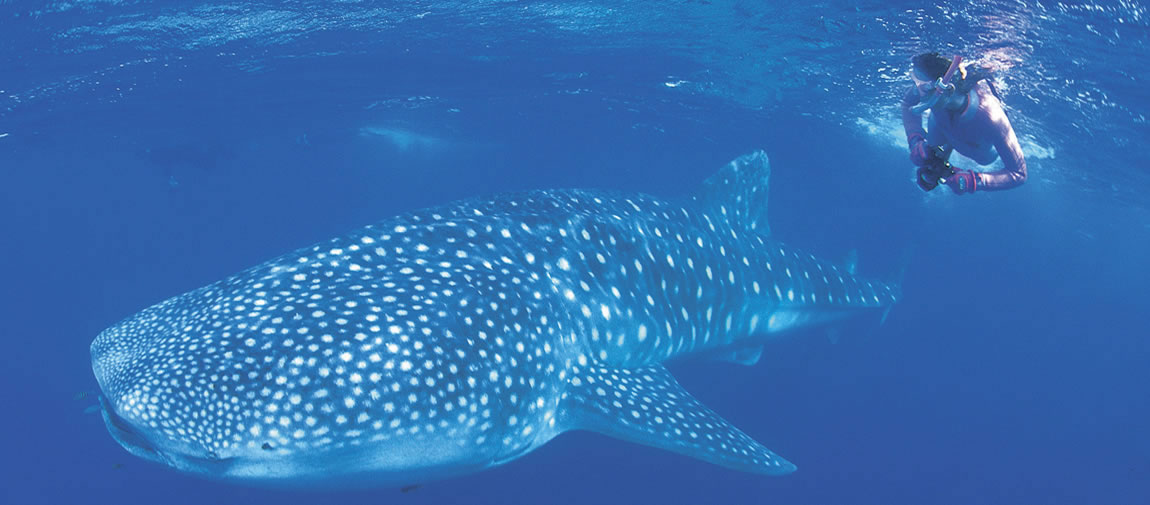 Ever wanted to snorkel alongside the largest fish in the ocean? Measuring up to 12 metres in length, whale sharks can be found from April to July in the waters of Ningaloo Reef off the coast of Western Australia.
Experience an incredible day swimming alongside these gentle giants. As you cruise around the reef, keep an eye out for other marine life including dolphins, turtles, rays and dugongs.
5) Taronga Zoo - VIP Aussie Gold Tour in Sydney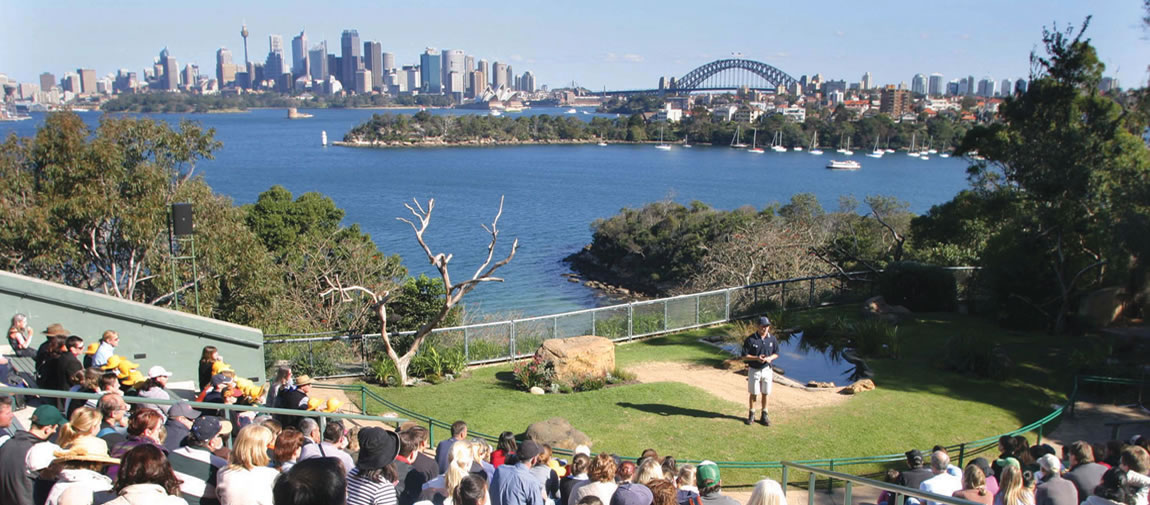 Learning about Australia's unusual wildlife whilst overlooking the iconic Sydney Harbour is a truly amazing experience.
With the 'VIP' package you can spend the day with an expert guide behind the scenes, learning about the wonderful animals that call this city's Taronga Zoo home. Enjoy up close encounters and plenty of photograph opportunities with echidnas, wombats, kangaroos, wallabies, birds and reptiles. Finish the day with a trip on the Sky Safari cable car, offering breath-taking views of the city.
So, which animal encounter(s) will you choose?
It's easy to add any of these amazing wildlife experiences to your holiday, simply let your Travel Designer know that you want to see kangaroos in the wild or you'd like to swim with turtles - and they can make it happen.
Alternatively, take a look at our selection of wildlife tours and itineraries to start planning your Aussie animal adventure today.