Calling all wildlife lovers! Our in-house wildlife enthusiast, Paul, shares his incredible animal encounters from his recent trip to Western Australia's coast.
His journey up (and back down) the west coast took him to awe-inspiring places such as the Pinnacles Desert, the rugged cliffs of Kalbarri and beautiful Rottnest Island. Areas so otherworldly you could easily think you'd been transported to another planet.
This is also true for Western Australia's wildlife. Ever heard of a quokka – an animal only found in southern Western Australia? Or did you know that you can swim with the biggest fish in the sea, the whale shark, just off the coast? This is what makes Western Australia like no other place on Earth. Such sightings are the norm rather than the exception here. It's not just the whale shark either. You're also likely to see manta rays, dolphins, turtles and maybe even dugongs.
So now it's over to Paul who will recount his amazing first-hand experiences of Western Australia's unique creatures and where you too can find them.
Meeting quokkas on Rottnest Island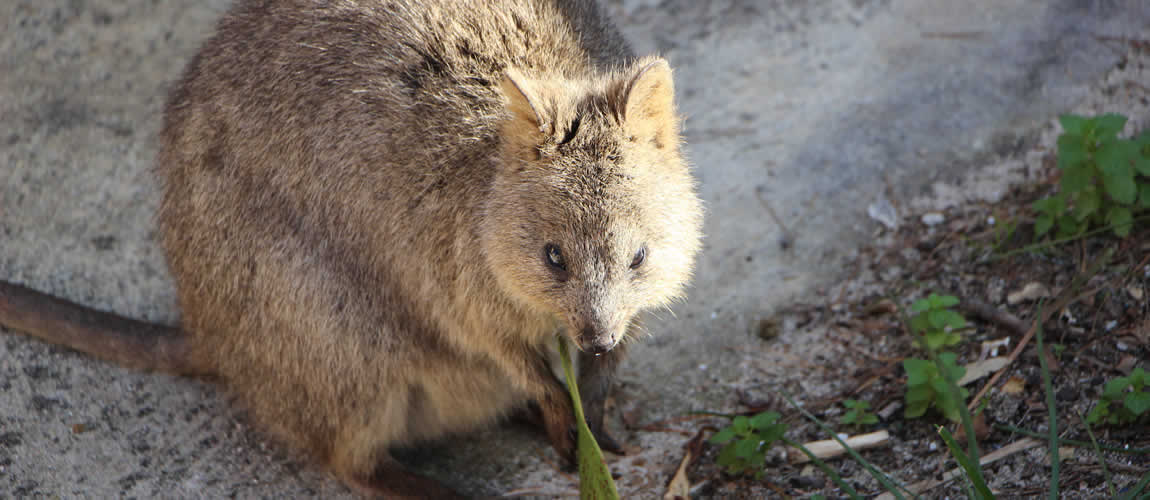 "Rottnest Island is an absolute must! The island is beautiful with untouched beaches of dazzling white sand and the bluest water I've ever seen. If you're fit and able (it's quite a hilly ride), and have the time, hire a bike to cycle around the island – or at least part of it. But, the highlight of Rottnest for me, was meeting the cute marsupial residents – the quokkas."
How to see them...
"Native only to south west Australia and with over 10,000 quokkas thought to inhabit Rottnest Island, you're sure to come across these strange little creatures quite easily. Their cheeky smiles have won them the rep as the happiest animal on Earth, plus it makes them great selfie partners. But visitors should remember to be respectful and keep a reasonable distance (*selfie stick required*) from these animals. It's their home after all."
Feeding dolphins at Monkey Mia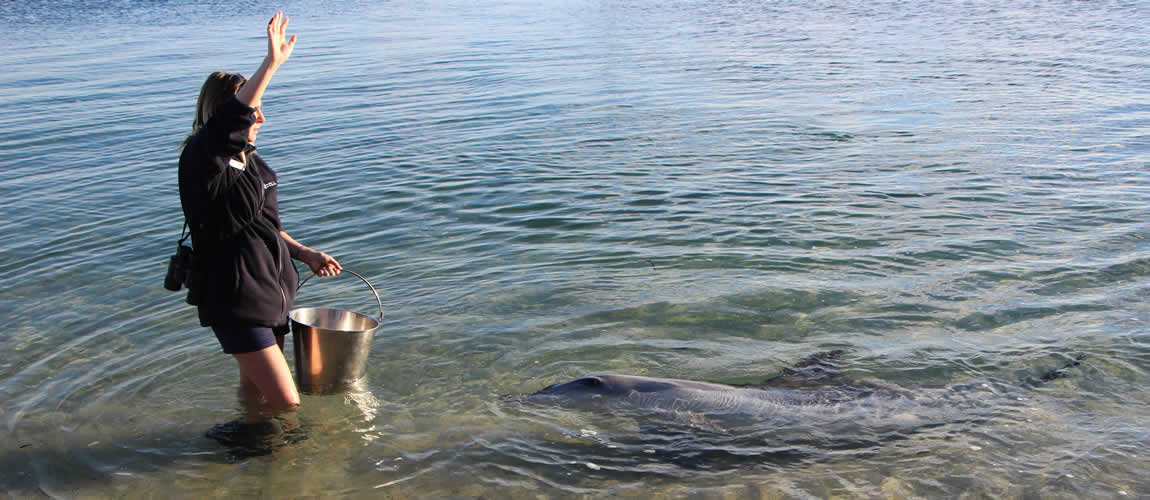 "Monkey Mia is the perfect location for a few days break from driving if going up the coast to Exmouth or back down to Perth. The relaxed atmosphere and beautiful beach is more than enough reason for a pit stop but it's the dolphins that are the real stars of this place. They swim right up to the beach and there are free feedings three times a day which are a must. You can easily spot turtles from the beach too!"
How to see them...
"Head to the beach for the morning feeds. Or for a bit of activity, you can hire kayaks, canoes and paddleboards straight off the beach at reasonable rates – another great way to check out the local marine life. I rented a paddleboard and loved it – I'd never done it before. But if you'd prefer something that requires less exertion, I'd recommend the half-day Perfect Nature Cruise. And as if spotting dolphins and turtles wasn't special enough, you might even get lucky and see a dugong (sea cow)."
Encountering manta rays at Coral Bay
"It's well worth at least one night at Coral Bay. It's situated on the fringing Ningaloo Reef so snorkelling is incredible off the beaches and you can also go out to see manta rays. These magnificent creatures have wingspans of up to seven metres and are completely harmless (they don't have barbs like stingrays) so it's safe to swim, snorkel or dive with them."
How to see them...
"Coral Bay is one of the only places you can see manta rays year round. There are many tours in the area that depart daily and I guarantee that they'll know all the good manta hangout spots. If you're lucky, you may even find a school of mantas and possibly get to witness the males showing off their acrobatic skills for the ladies. What a sight that would be."
Swimming with whale sharks off the coast of Exmouth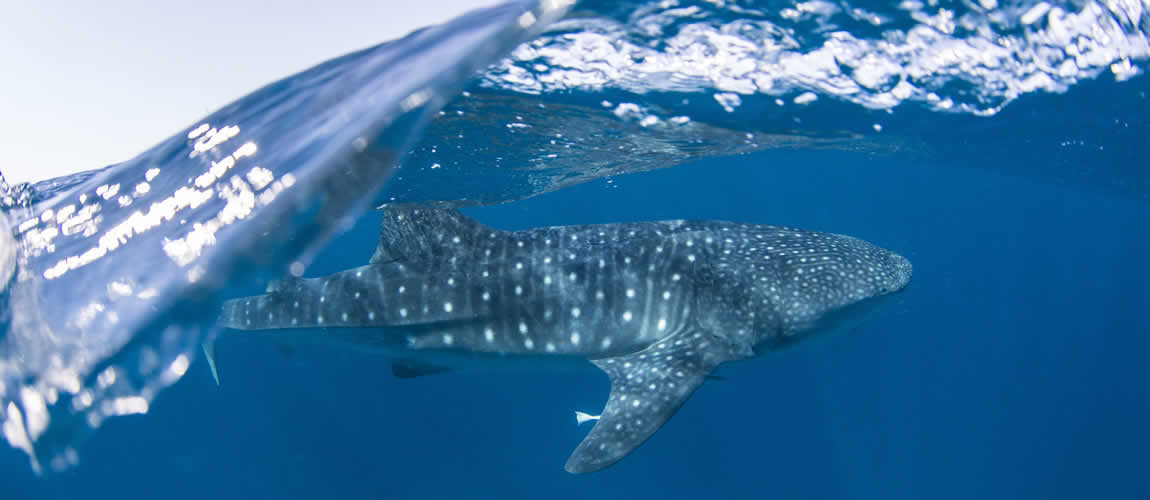 "Last but certainly not least, the biggest fish on the planet – the whale shark – arrives in great numbers off the coast of Western Australia every March to feast on plankton, krill and shrimp. Lucky for us, they are harmless filter-feeders and friendly towards humans. They are however, absolutely huge! Reaching lengths of 12 metres and weighing up to a whopping 20,000 kilos, it's amazing how graceful they are in the water given their size."
How to see them...
"Head over to Exmouth to don your flippers for a day-long boat trip (I highly recommend the Exmouth Dive Centre, just make sure you pre-book). During March through to July, whale sharks congregate in such numbers that multiple sightings are possible. I'd suggest staying here for at least three nights in case bad weather prevents the boats going out. Also remember to prep your underwater camera, but nothing quite prepares you for your first sighting of these gentle giants as they materialise out of the blue."
There is so much more to Western Australia than meets the eye. It is a feast for the senses both on land and in its clear-blue ocean. Nature, beaches, food and wine of the highest calibre plus laid-back, cosmopolitan cities, Western Australia has it all. But as Paul as surely shown you, another amazing part to visiting Western Australia is meeting its wonderful wildlife.