Australia's Nature Coast is a fantastic place to begin your adventures Down Under. It's got sun, sea, reef, rainforest and much more. But where and what exactly is Australia's Nature Coast?
Australia is an awe-inspiring place, yet the prospect of exploring such a huge country can be daunting. It can be difficult to know how to you spend your time wisely. So where do you begin?
One of our top contenders for a first-time visit Down Under would be Australia's Nature Coast in Southern Queensland. The area combines two tropical regions – the Sunshine Coast and the Fraser Coast. Starting north of Brisbane and encompassing both Fraser Island and Lady Elliot Island, Australia's Nature Coast covers many national parks and two UNESCO-listed Biosphere Reserves.
Let's take a look at some of the must-visit sights and destinations of Australia's Nature Coast...
Brisbane: the gateway to southern Queensland
Before you head up to Australia's Nature Coast, it's worth spending a night or two in Brisbane where there's always plenty to see and do. We suggest you head down to the inner-city (manmade) beach found on the south bank of Brisbane River.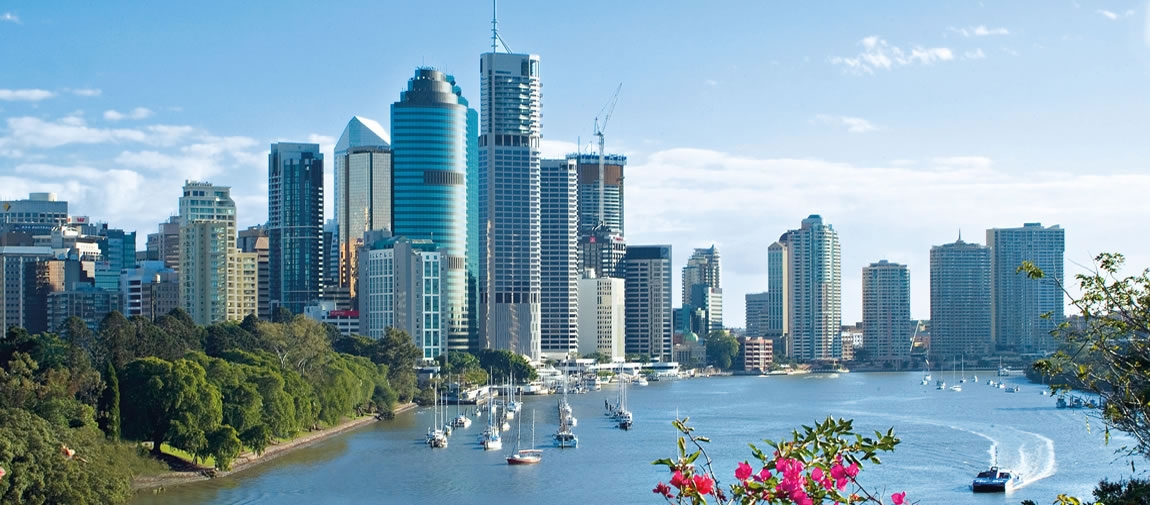 South Bank is Brisbane's cultural hotspot where you'll find bars, cafes and restaurants that serve the very best cuisine from all over the world. European flavours, Asian influences and modern Australian dishes – you'll be spoilt for choice. More on that later...
In South Bank's parklands you'll also find a swimming lagoon with sandy shores. It's a great place to take stock and get acquainted with the Australian beach lifestyle before you experience the real thing.
Sunshine Coast: where the sun always shines
Life's a beach, and Queensland's Sunshine Coast has over 100 kilometres of golden sands to explore. It's only a short drive north of Brisbane before you hit the first of the relaxed seaside towns, Caloundra. With the Sunshine Coast's tropical climate, you're pretty much guaranteed beach weather year round.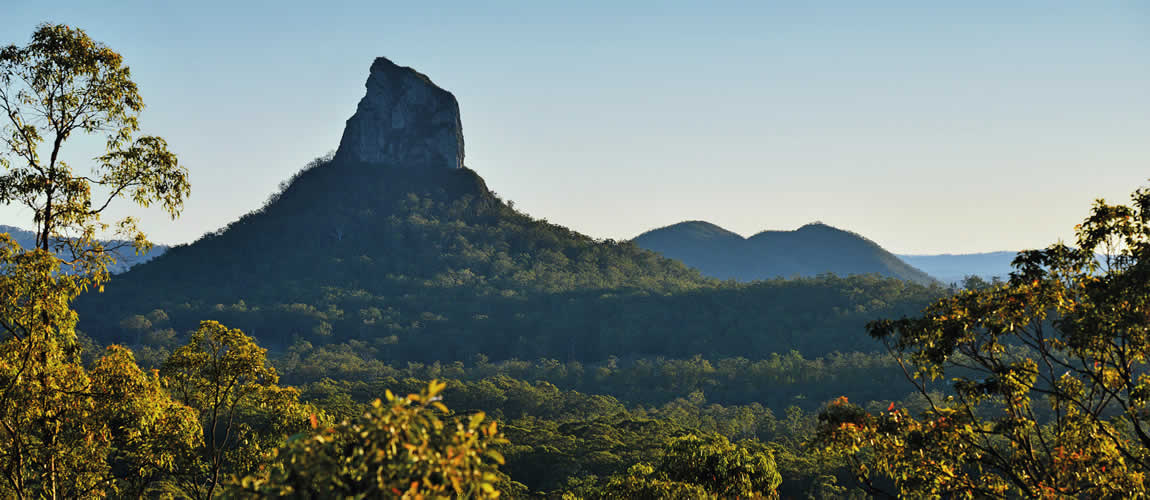 Inland, you'll find rainforest waterfalls and charming mountain villages. The spectacular Glass House Mountains are also a must for your itinerary. These volcanic peaks offer thrilling views across the Sunshine Coast hinterland and out to Moreton Island. Be sure to drop by Australia Zoo near Beerwah where you have the rare opportunity to feed kangaroos and get up close and cuddly with koalas.
Mooloolaba and Maroochydore: the home of beach fun
Heading further north, you'll come to the humble coastal communities of Mooloolaba and Maroochydore. Both popular holiday spots for Queenslanders.
In Maroochydore the attitude is easy going. There are many restaurants and cafes specialising in seafood along The Esplanade or why not attempt to catch your own lunch? The nearby Maroochy River gives you the chance to try the popular pasttime of paddle boarding. Or maybe join the locals on their weekly fishing trips. But just in case it's an unsuccessful trip, we recommend a back-up picnic to enjoy along its sandy riverbanks.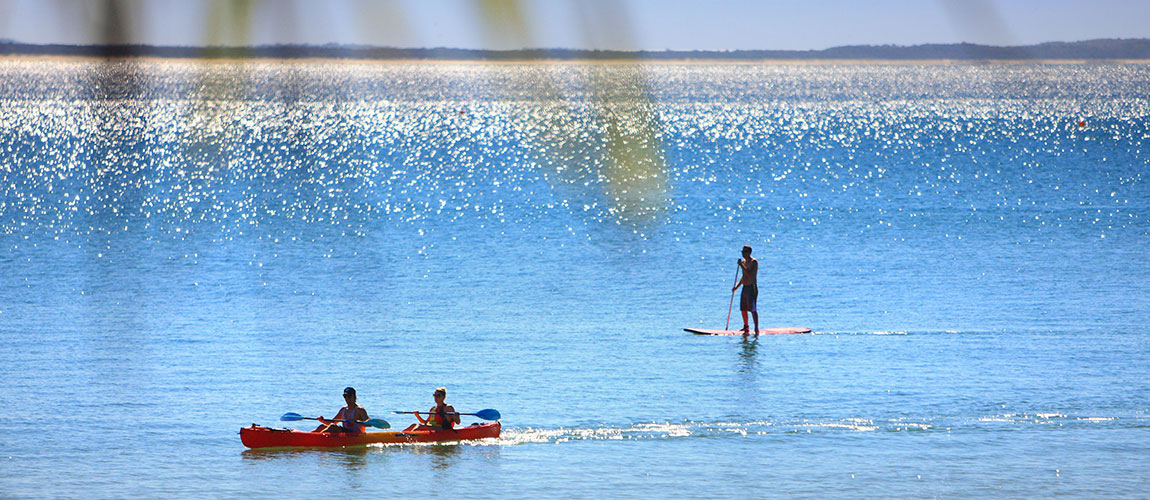 The Sunshine Coast also presents opportunities to spot humpback whales during their migration up and down the coast (June to November). Plus, surfers find they frequently share the surf breaks with dolphins, who, let's face it, might just have the upper hand in terms of gracefulness in the water.
If you'd like a more leisurely activity, however, then try kayaking. Explore the lagoons and rivers around Maroochydore to feel at one with nature, or try the increasingly popular pastime of stand-up paddle boarding to completely unwind.
Noosa: walking up an appetite
Those who would like to get a taste of Australian cuisine should head for the swanky resort of Noosa. The vast cattle farms in Queensland promote a healthy regard for beef, while shellfish is also a family favourite. Recipes such as Oysters Kilpatrick are a commonplace on any Sunshine Coast dinner table. Moreton Bay bugs, otherwise known as slipper lobsters, are a local delicacy too. Barbequed on the beach, served with dill and lemon mayonnaise and washed down with a fresh Australian chardonnay in the lush, tropical sunshine. Delicious!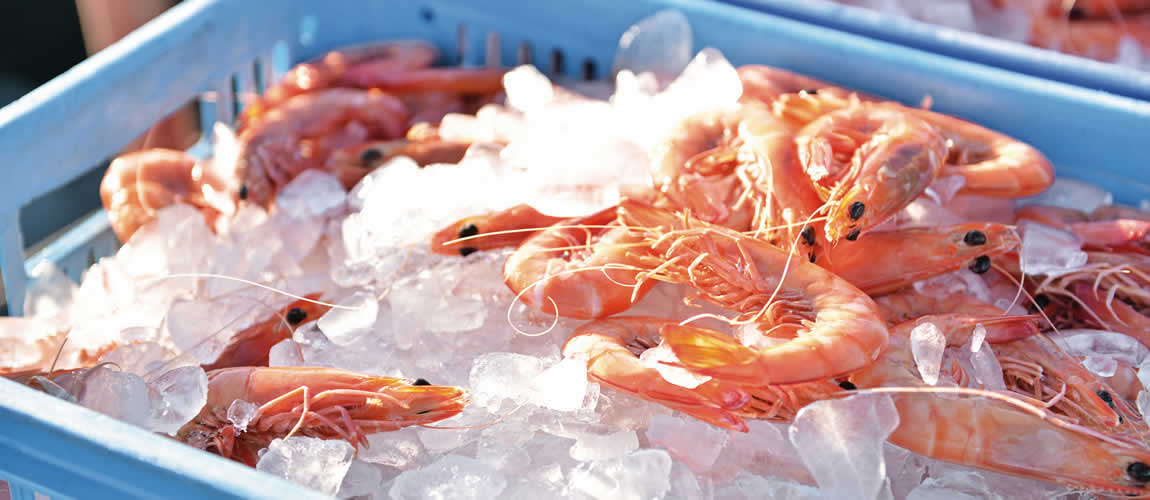 For your daytime excursions, there's no shortage of beautiful landscape to explore. From canoe expeditions through mangroves to hiking trails in Noosa National Park, tropical everglades where you can swim in freshwater pools, plus windswept walks along deserted coastlines – you'll need at least three days here. Longer if you're a true nature lover.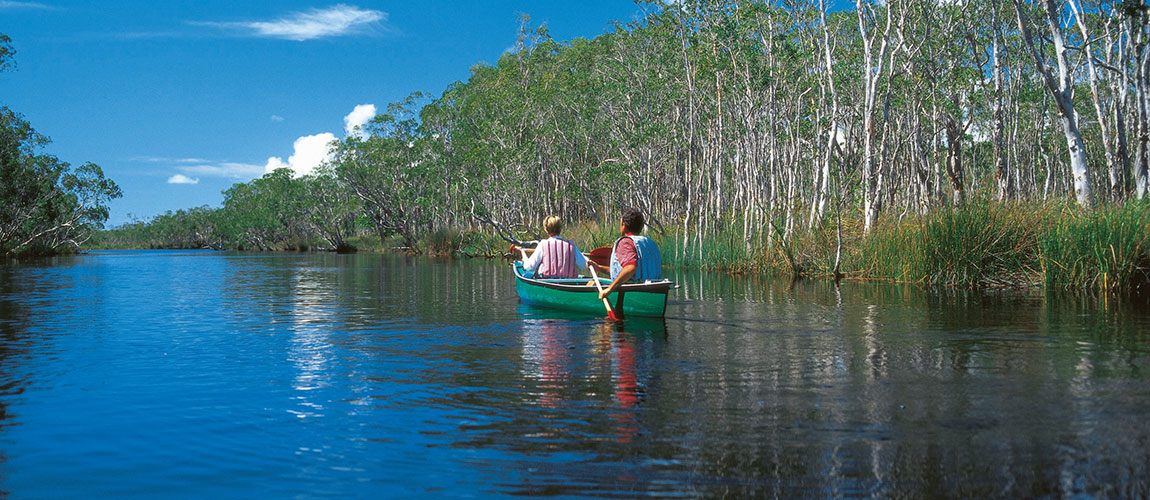 This region, containing both Noosa Biosphere and the Great Sandy Biosphere are listed as having the same level of importance as the Central Amazon and even the Galapagos Islands. There are hundreds of varieties of plant life found among the waterways, not to mention many varieties of birds, lizards and kangaroos. In Noosa National Park, don't be surprised to find koalas hanging from the branches of eucalyptus trees. You may even see the rare black cockatoo. However, you can't beat the sweet cacophony of tropical birdsong interspersed with the almost human-like laughter of the kookaburra.
Fraser Coast: a place out of the ordinary
Continuing north from Noosa you'll hit the Great Beach Drive; the sandy highway that connects the Sunshine Coast to the Fraser Coast.
Home to Hervey Bay, Fraser Island and miles of sandy beaches, the Fraser Coast is an area that is unique, even by Australian standards. Here you are privileged to witness not one, but two World Heritage-listed sites. The first is Fraser Island, the world's largest sand island, and the second is the one-and-only Great Barrier Reef.
If planning a visit to Fraser Island don't be misled into believing this is just a strip of sand flung out to sea – far from it. It is an area of incredible diversity and there's only a few of its kind. Fraser Island is home to towering rainforests, freshwater lakes and spectacular coloured sands.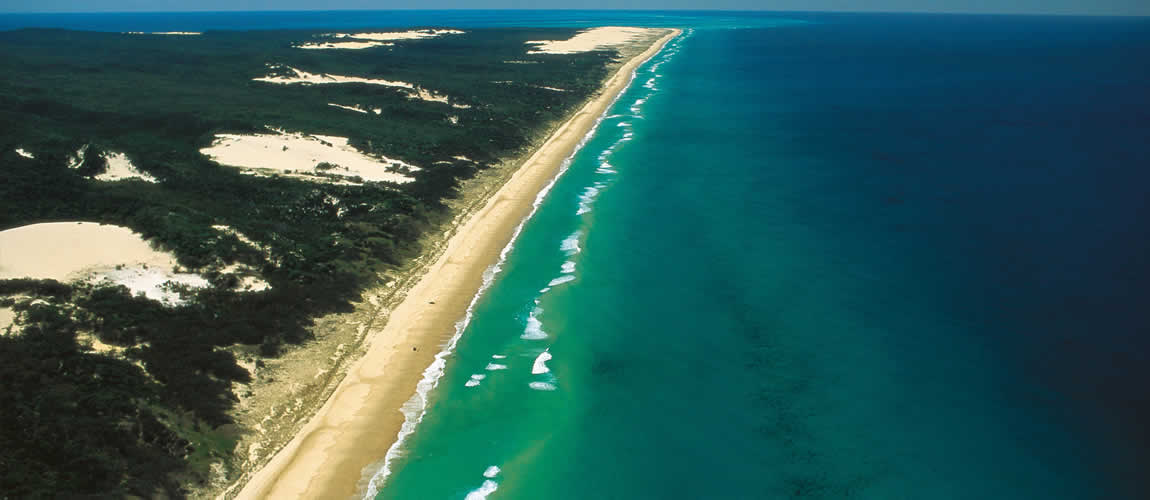 The highlight of any trip to this island has to be the opportunity to drive along Seventy-Five Mile Beach in a 4x4. Just imagine the sun beaming down on miles of shimmering coastline stretching into the distance. It's an unmissable experience.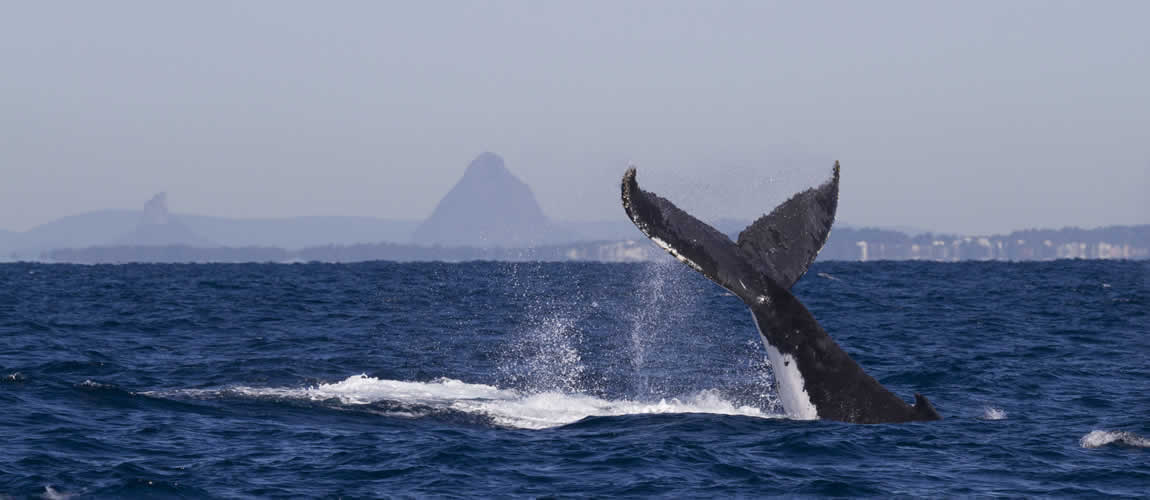 Back on the mainland, Hervey Bay – the whale watching capital of Australia – is considered to be a prime spot for whale watching. It's one of the few places in the world where you may be lucky enough to see and even swim with humpback whales. If there was just one reason to visit Australia's Nature Coast, this would be it.
Lady Elliot Island: where the Great Barrier Reef awaits
The second World Heritage-listed site – the Great Barrier Reef – can be accessed when you charter a boat to Lady Elliot Island. An exquisite island in its own right, Lady Elliot is also the southernmost point of the Great Barrier Reef. Regularly voted one of the best diving sites in the world, you'll understandably need to purchase an underwater camera before you arrive.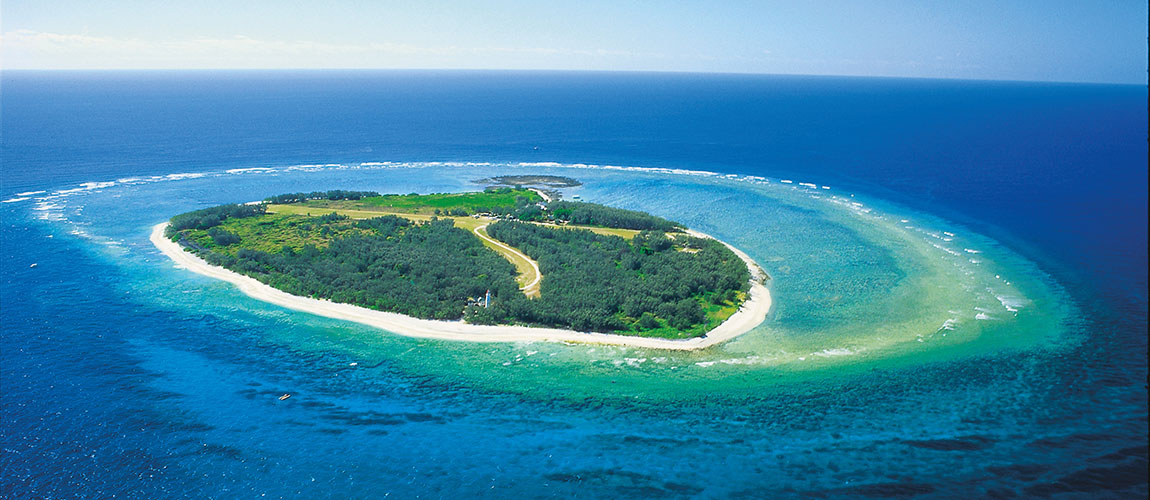 It's impossible to explore all of Australia in one trip. In fact, you could live in Australia your whole life and still only scratch the surface. We recommend you focus on one particular region at a time and as a starting point, Australia's Nature Coast ticks many boxes.
However, when you reluctantly return home, there'll only be one thing on your mind: planning your next trip back to see more of Australia's Nature Coast.