If you ever find yourself with 48 hours to spend in Bangkok, then hang on to your handkerchief (you'll need one to mop your brow) because Bangkok is without doubt one of the most thrilling cities on the planet.
As soon as you leave Suvarnabhumi Airport – Thai Airways home and hub – you'll be hit with heat, city hubbub and a variety of aromas.
Whether you're flying onwards to Australia or New Zealand, there's so much to do in Bangkok that you'll probably want to return after your brief stopover for a full-length stay. But however little time you've got, make sure to tick off at least some of these Bangkok highlights...
Floating markets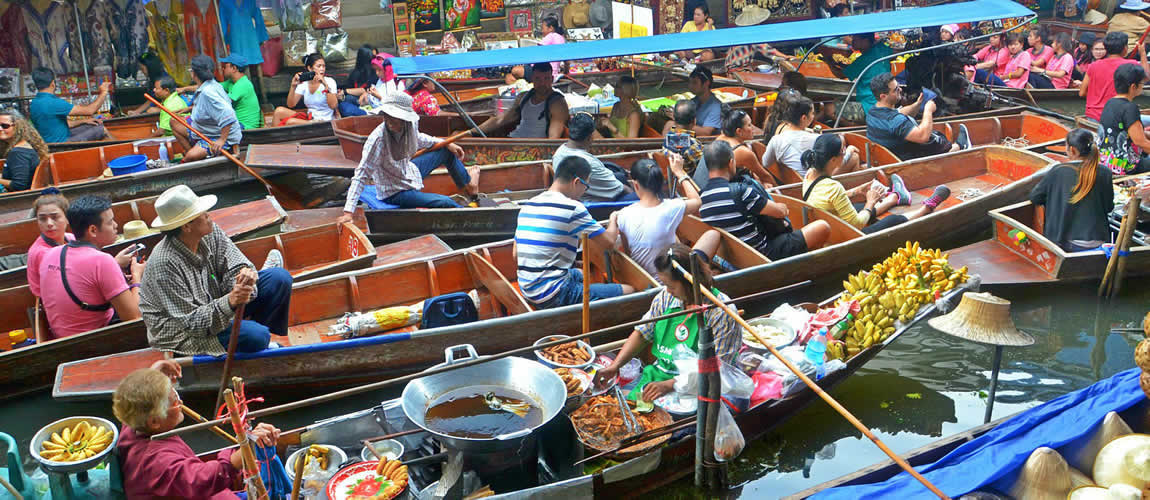 Start early and jump in a minivan to head out to one of Bangkok's floating markets, such as Damnoen Saduak or Amphawa. This will likely take up most of your morning, however, a longtail boat trip along narrow waterways is not to be missed. A timeless world awaits, where waterborne costermongers ply you with their ancient trade. Of the three floating markets that exist within the boundaries of Bangkok, you're more likely to be surrounded by locals rather than tourists at Khlong Lat Mayom. The sections of the market on the canal are dedicated largely to food, but you'll be able to find everything from fresh produce, clothing, toys and even DIY products.
Thai street food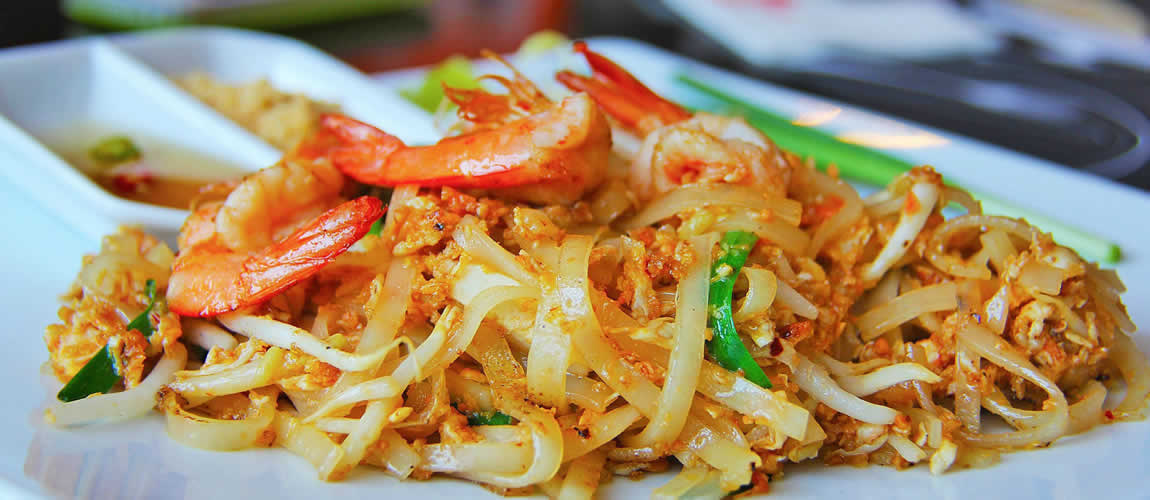 And speaking of food, Bangkok is a haven for grub-lovers. While the restaurants are usually of a great standard, the real delight of eating in Bangkok is sampling the city's street vendors. They're particularly prevalent at Bangkok's numerous markets, and we recommend Sukhumvit Soi 38, Ratchawat Market and Sapan Luang. Opening early and closing late; they typically bunch together in busy areas so there's always a wide selection of fare to taste, from fresh noodles to rice dishes, and chunky spring rolls. If you don't know much Thai – you're not alone – you can easily get by with pointing, nodding and smiling. But the best bit is the price: you can order a delicious slap-up meal at a fraction of the cost of a restaurant meal.
Dusit Zoo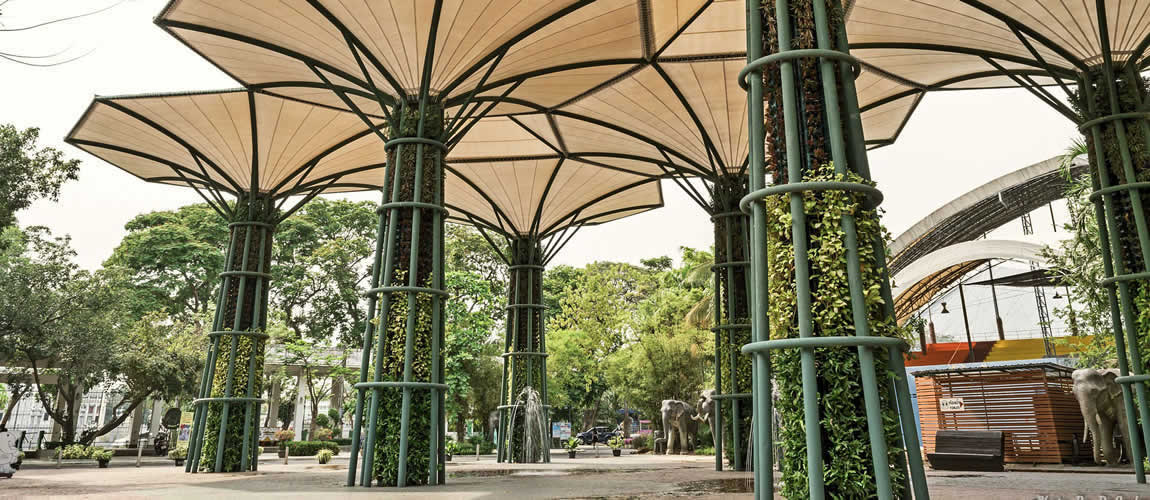 A great place to visit if you're travelling as a family. Dusit Zoo is vast and ideal for killing however much time you might have spare until your onward flight. If you're limited to a few hours, then make sure to pick out exactly what you want to see in the zoo with the help of the map you're given upon entry. With more than 1,500 animals in total, some of the more interesting specimens to see include the albino barking deer and white Bengal tigers.
Wat Arun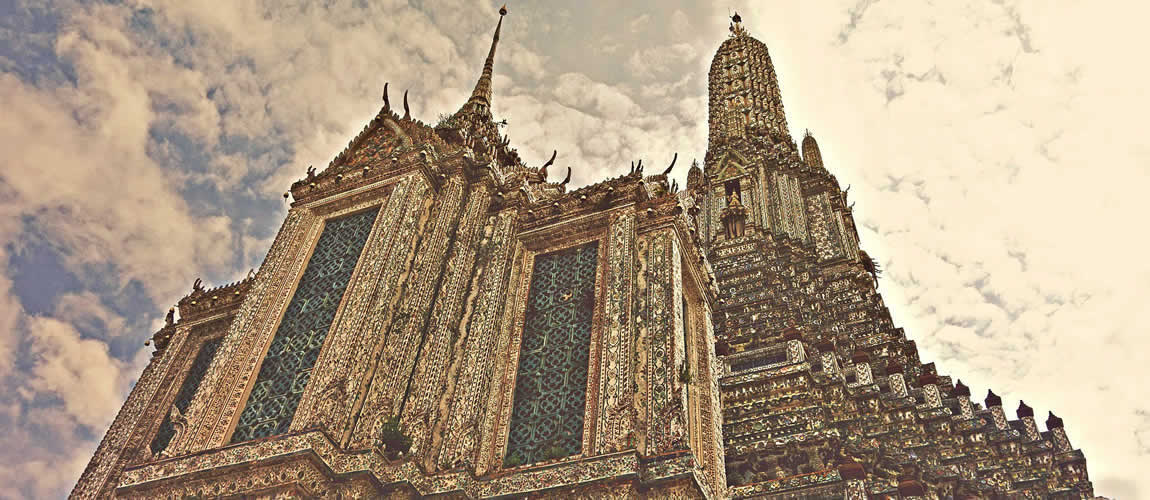 The full name is Wat Arun Ratchawararam Ratchawaramahawihan, so you'll probably just want to refer to it as Wat Arun. There are more than 30,000 Buddhist temples in Thailand and the Temple of the Dawn – Arun is named after Aruna, the Indian god of dawn – is arguably the most awe-inspiring, helped in part by its prime location on the banks of the Chao Phraya River. The temple represents Mount Meru, which in the Buddhist religion, is the centre of the universe. Meru, according to the faith, is thousands of miles high, but the 79-metre high temple is still a spectacular portrayal and homage to the religion. One temple definitely worth seeing on your stopover.
Take a tuk tuk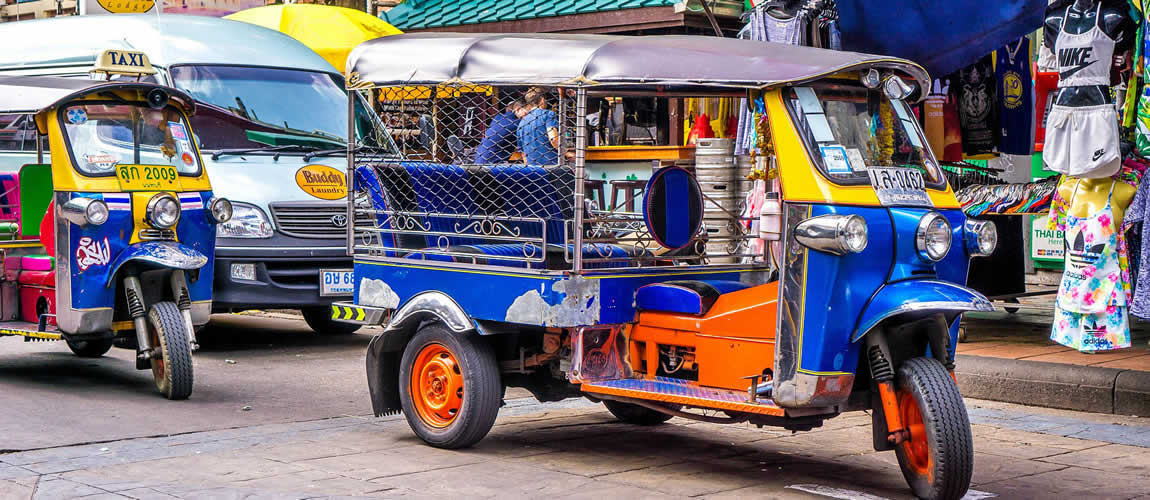 If you want to know what makes Bangkok tick, take a tuk tuk – possibly the most fun you could ever have getting from A to B. However, there's a few things to remember. As one of Bangkok's most recognisable transportation methods and a popular tourist activity, riding a tuk tuk can be quite pricey. There's certainly no harm in giving it a go for the experience, but we recommend taking a short trip outside of peak times and to haggle the price first. Most tuk tuk drivers have a great sense of humour and love chatting to travellers, but be wary of the scams. Make sure you don't get conned into extra stopping points for an extra charge. State where you want to go, work out the price and then sit back and enjoy the bumpy ride.
Grand Palace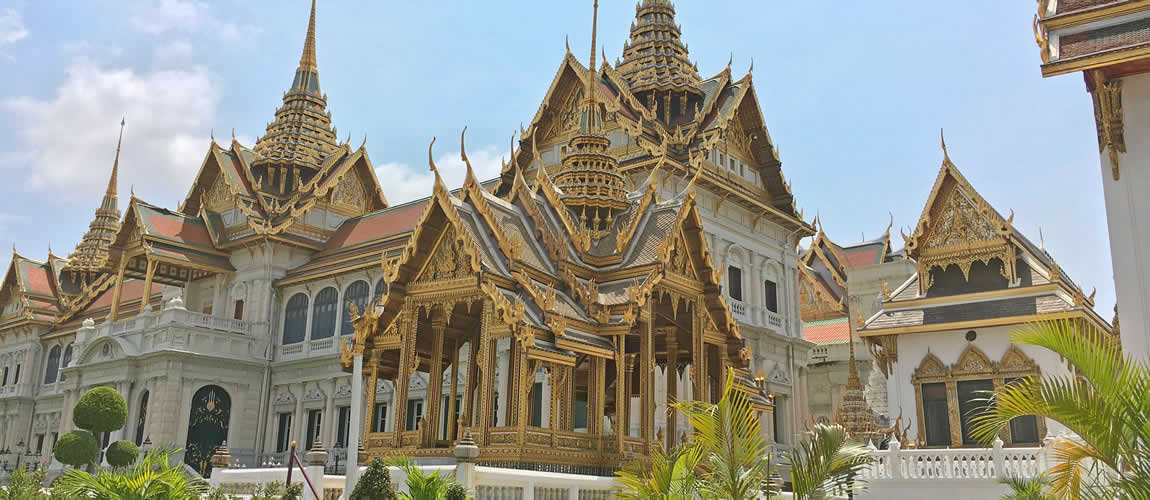 Gold, gold and more gold. Home to the Kings of Siam since 1782, this place has the royal wow factor. Located in the heart of Bangkok, the Grand Palace holds an array of architecturally ornate buildings, beautiful temples (make sure you see the famous Emerald Buddha) and tranquil landscaped gardens. This attraction does get busy so we recommend booking ahead and visiting earlier in the day, if not to try and avoid the crowds, then to see as much as you can before the midday heat. A few other things to note: dress respectfully with knees and shoulders covered, and look out for the 'no photo' signs. Also don't forget to bring a bottle of water, the palace grounds are huge so expect to do a fair bit of walking.
MBK Centre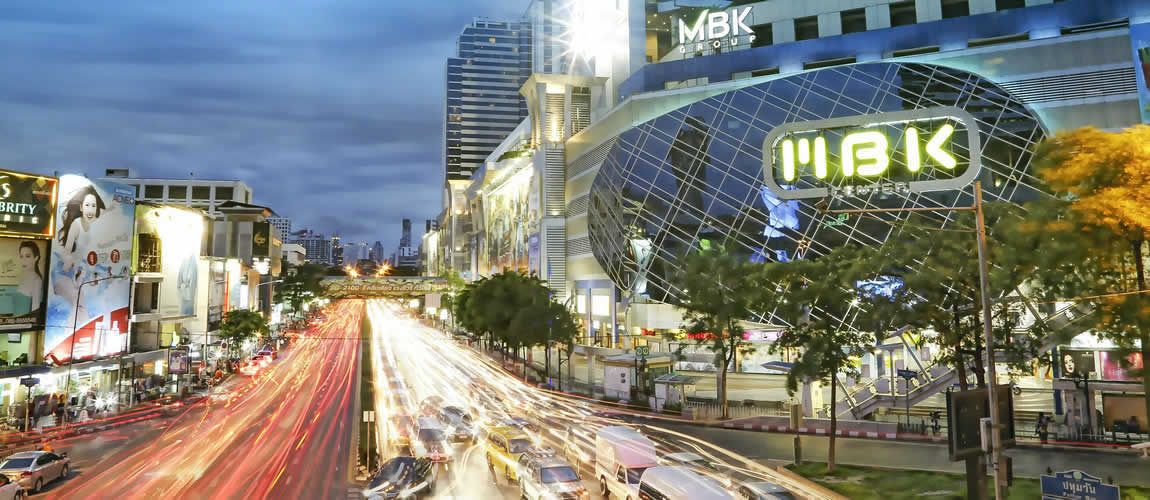 Having experienced a more traditional form of retail therapy at the floating markets, it's time to re-enter the 21st century in style. In Siam Square stands the MBK Centre; an eight-storey shopping mall containing over 2,000 shops. It's one of the largest shopping centres in the city and has everything you could possibly desire under one roof. In particular, it's renowned for being one of the city's cheapest places to buy electronics from mobile phones to camera gear. The mall also hosts an absolutely massive food court on the 6th floor where you can dine on mango sticky rice, fresh Thai dishes or opt for something more familiar like pizza or pasta.
Plus, if you book your flights with Thai Airways you can take advantage of their extensive in-flight entertainment and impeccable service of the warm cabin crew. Also, learn more about their unique, authentically-Thai Royal First Class and Royal Silk Class cabins. Make your journey to Bangkok a memorable one.
Find out more about what other stopover cities you can visit over on our stopovers page or read more articles from our stopover series:
What to do on a 2-day stopover in Hong Kong
What to do on a 2-day stopover in Singapore