In part three of our stopover series we explore the sights of Dubai, one of the world's premier luxury destinations.
A modern metropolis rising from the desert, this is a city of stark diversity. In just 48 hours you can shop, sunbathe, ride a camel, and much more.
You may have seen some of Dubai's most famous landmarks from the plane, but here are the ones that we think deserve some up-close attention.
Burj Khalifa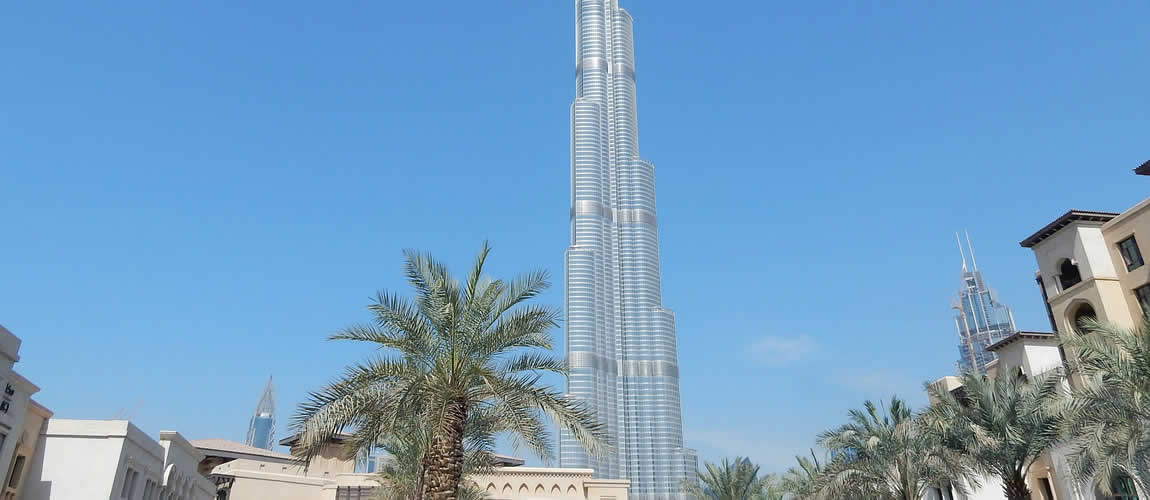 A bold architectural feat, the Burj Khalifa is the tallest building in the world. And of course, the only way to experience a mega skyscraper is to go up it. Book your tickets ahead of time (it costs more on the day) and make sure to bring a camera. The panoramic views from the observation deck are almost absurd, and even if you're slightly nervy you'll be glad you did it. Prices start from around £25 per adult for the standard ticket viewing platform on the 124th floor. However, with an 'At the Top' ticket you'll get fast-tracked all the way to the 148th floor - the building's highest viewpoint.
Al Fahidi Historic District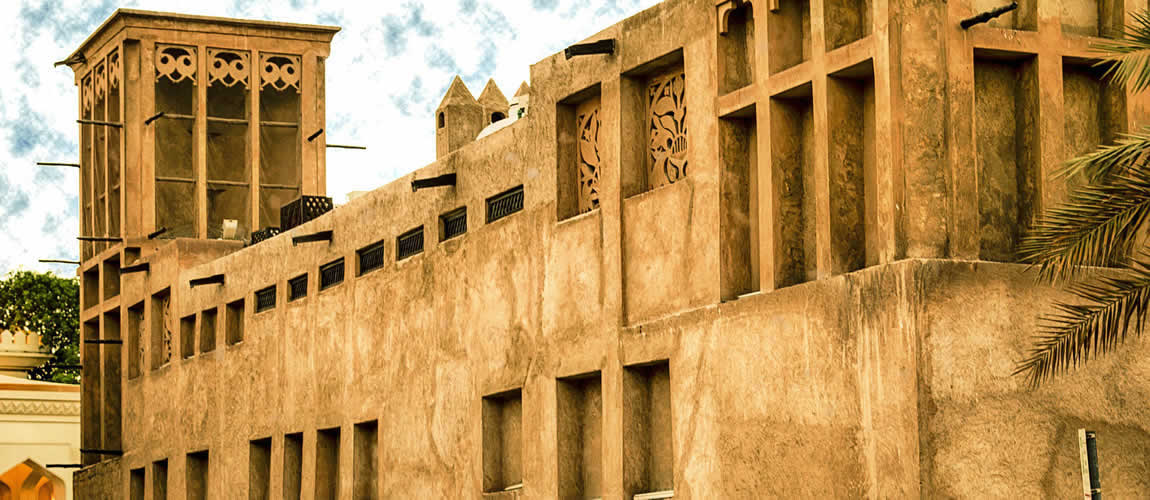 Wander through the ancient winding lanes, amongst sand-coloured buildings and imagine what life was like in Dubai during the mid-19th century. Located on Dubai Creek, this was once a merchant's neighbourhood. Now, this heritage area is filled with museums, galleries, cultural centres, traditional cafés and boutique shops. Explore this enchanting maze yourself or join a guided tour at the Sheikh Mohammed Centre for Cultural Understanding.
Dubai Museum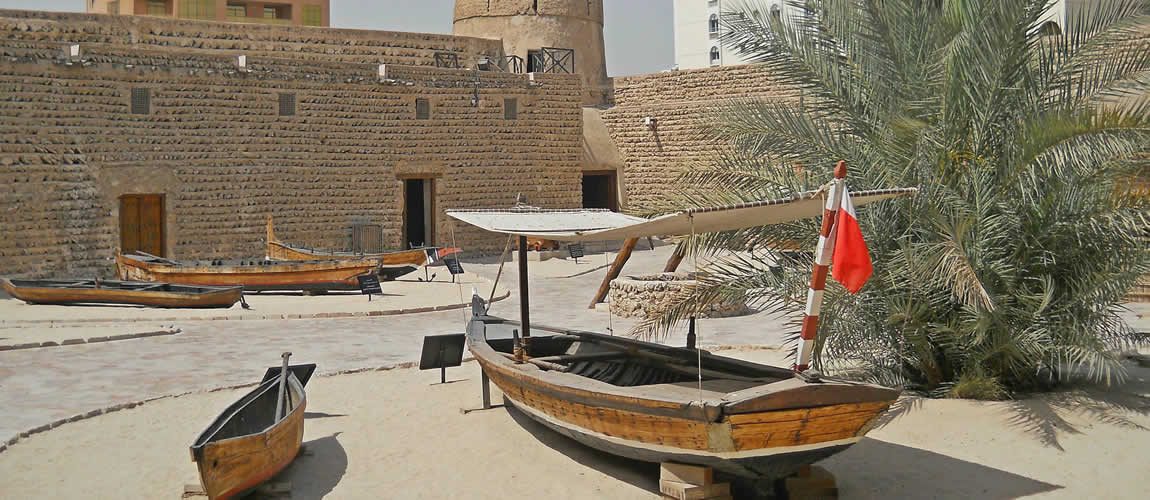 Located in the Al Fahidi Fort, built in 1787, Dubai Museum is the oldest existing building in Dubai. Though only small, this museum offers a variety of dioramas, AV presentations, artefacts, interactive exhibits and information boards (displayed in English and Arabic) providing an insight into Dubai's heritage and traditions before the building boom and cutting-edge city you see today. At only 3 AED entry (roughly 60p), it's a bargain compared to what some museums charge these days.
Burj Al Arab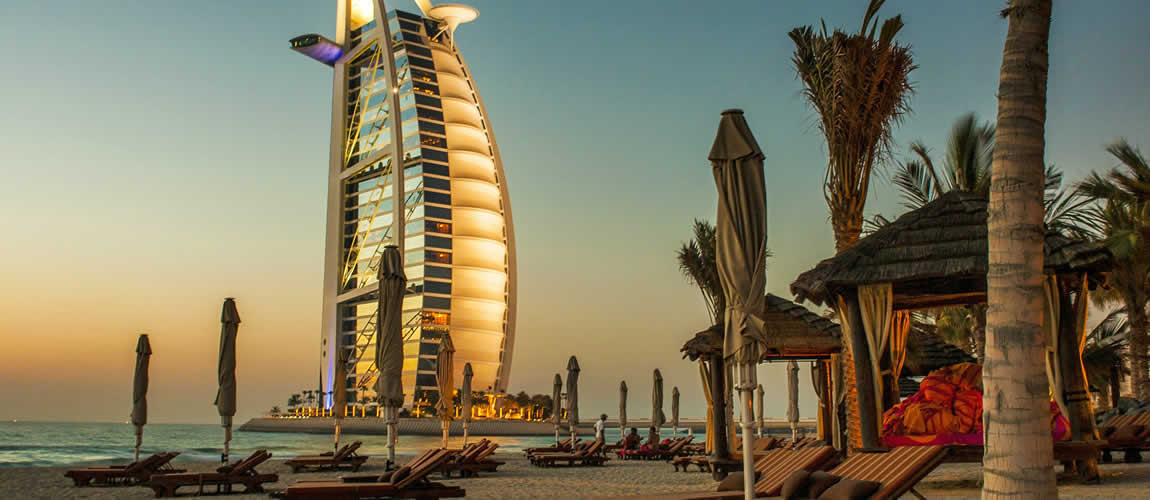 Another of Dubai's icons, the Burj Al Arab is a sail-shaped, ultra-exclusive hotel that sits on its own sand island in Jumeirah. Does it live up to its rep of being the most luxurious hotel in the world? Well, if marble floors, 24-carat gold leaf TV screens and silk embroidered wallpaper define luxury, then yes it does. While the suites may be more suited to royalty, the Burj Al Arab does have nine lavish but affordable bars and restaurants. The Al Muntaha on the 27th floor offers panoramic views through floor to ceiling windows and the Skyview Bar is equally as popular for evening cocktails - book both well in advance!
Desert Safari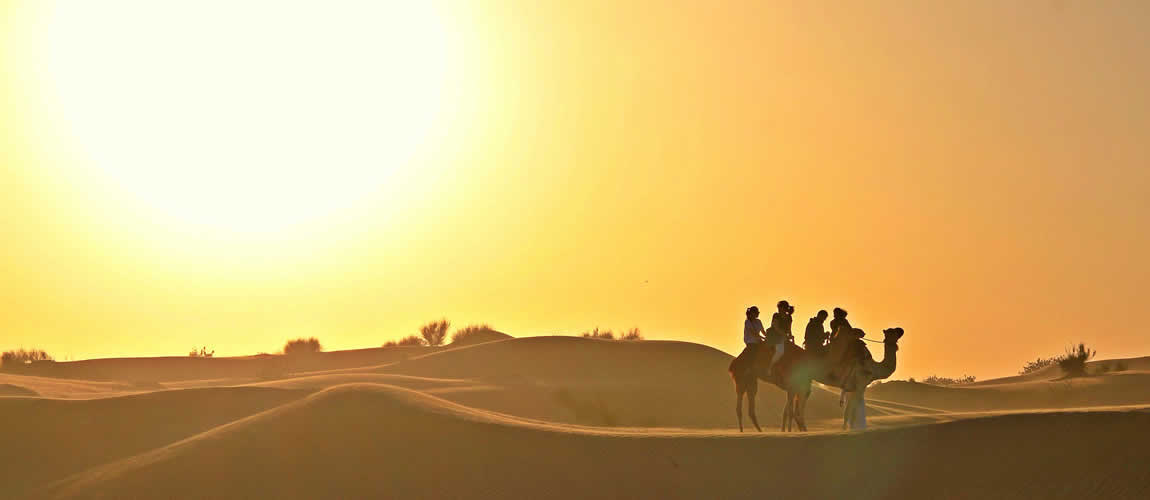 Escape the city's glitz and glamour for an authentic Arabian experience. Take a 4-wheel drive out to the sun-scorched sand dunes of the Arabian Desert (or Empty Quarter as it's also known). Most tours include the opportunity to go sand surfing or ride a camel, as well as entertainment in the form of traditional belly dancing. One of the best times to head out the city is in the evening just in time for sunset. You can also opt to stay overnight at the campsite where you'll enjoy a barbecue feast under the stars.
Dubai Mall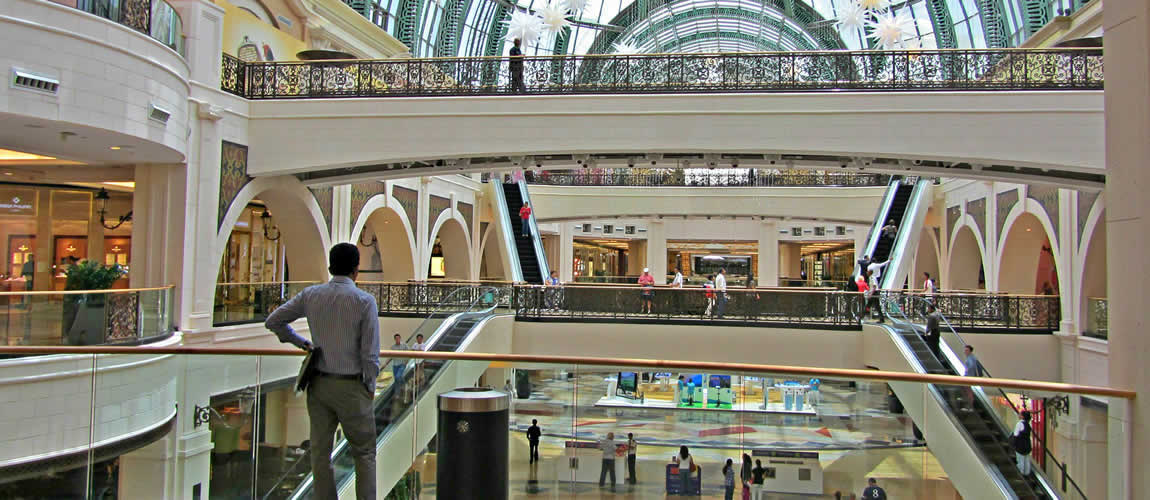 Time to start shopping. The Dubai Mall is home to almost every famous fashion brand you can think of and you can potentially spend days scouring the souks and shops. Treat yourself to a coffee and homemade croissant at the Armani Café, then head over to the Gold Souks to discover an Aladdin's Cave of precious metals and gems. Madinat Souk is another well worth a visit. As a recreation of a traditional Middle Eastern style souk, its 95 boutiques, theatre and fancy cafés make it more a retail haven than chaotic marketplace.
The Dubai Fountain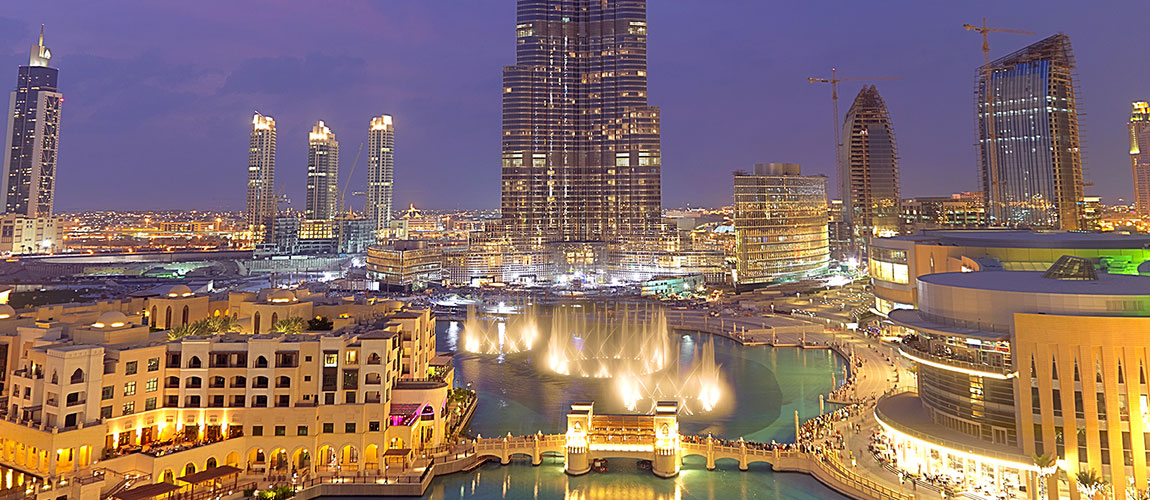 Designed by the creators of the Fountains of Bellagio in Las Vegas, The Dubai Fountain is a beautifully choreographed display of light and music on the 30-acre Burj Khalifa Lake. The evening light show begins at 6pm and continues at half hour intervals until 11pm. We recommend a cocktail at a nearby bar to watch the spectacle.
Bubbalicious Brunch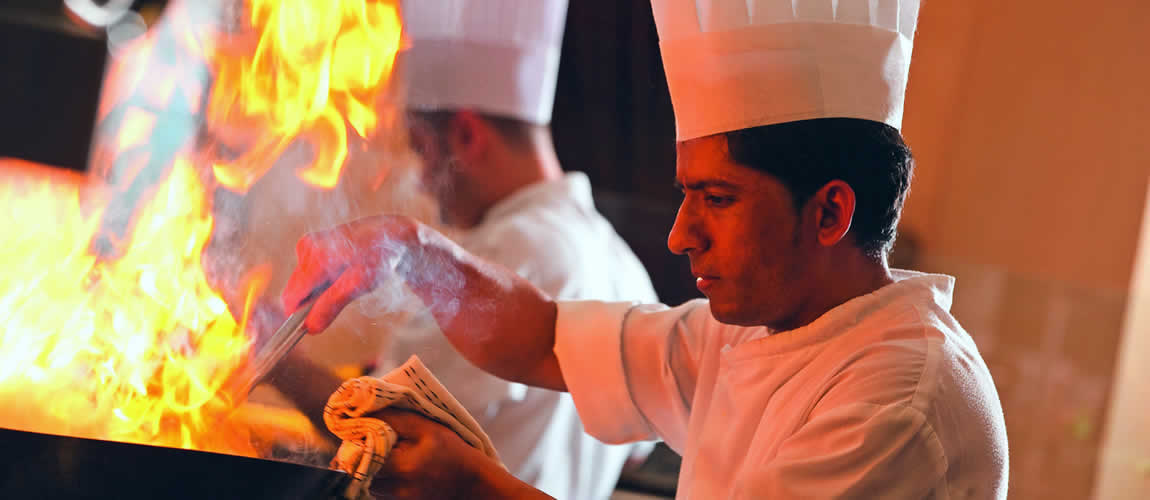 Food culture in Dubai includes everything from gourmet delights crafted by Michelin-starred chefs to US-inspired fast food. And buffet is not a dirty word here. Five-star hotels offer displays fit for royalty and freshly prepared dishes from around the world that'll have you grabbing for your second plate in no time. Dubai is also famous for its Friday brunches - superb arrays of fresh food and free-flowing drinks. The Bubbalicious Brunch at The Westin Dubai Mina Seyahi is one of the most popular in the city.
Ski Dubai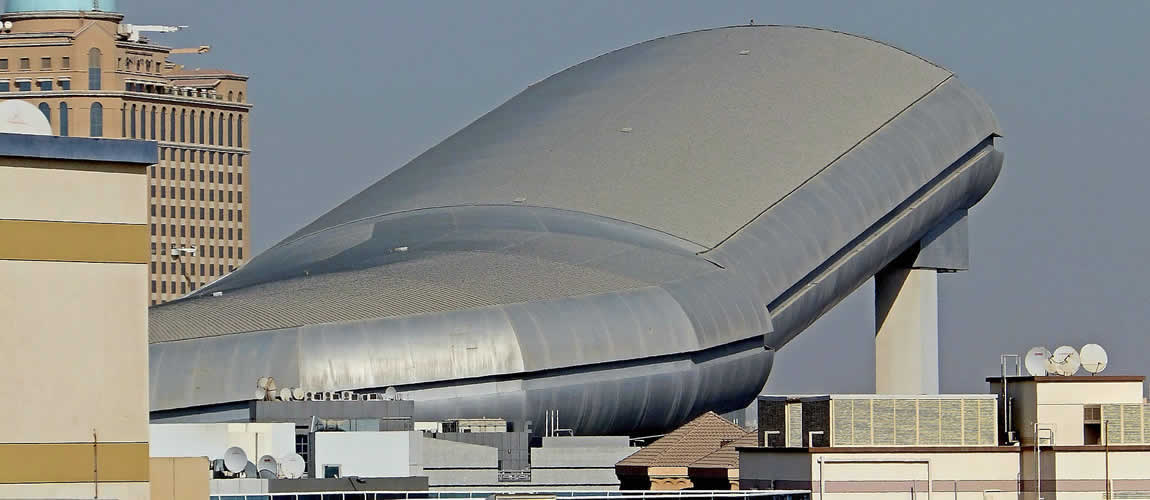 Yes, skiing. Not an activity you'll have imagined you could do in the middle of the desert, but in Dubai, anything is possible. Ski Dubai is a huge 22,500 square metre indoor ski slope located at the Mall of the Emirates where you can take part in an array of winter activities from snowboarding to tobogganing. What better way to cool down?
Jumeirah Beach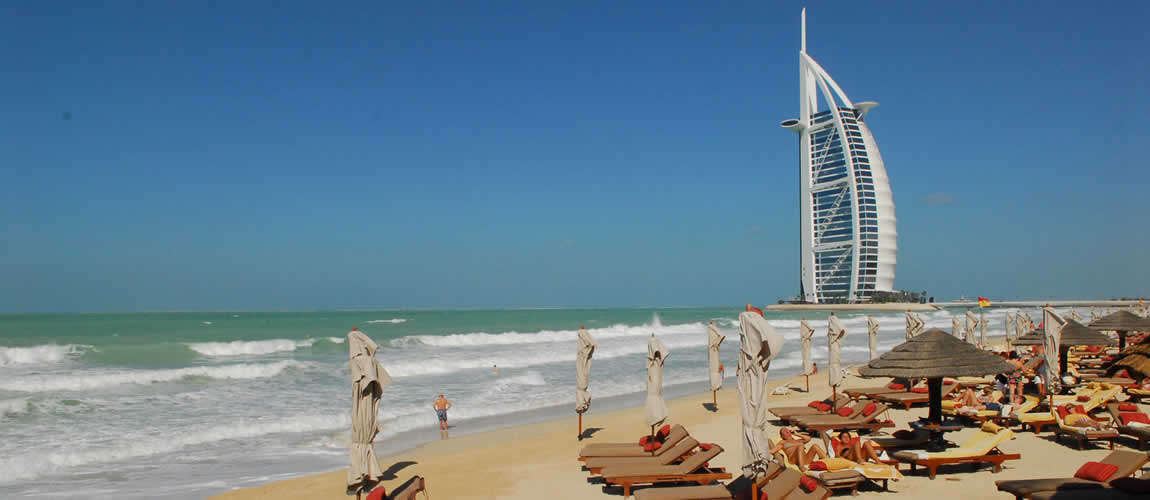 After all that snow it's probably a good idea to hit the beach. Make your way to Jumeirah Beach and set your towel down under a generous parasol to enjoy that desert sun. Be sure to enjoy a leisurely lunch at one of the many bars or restaurants along the vibrant beachfront promenade, The Walk. Then, perched at the end of the jetty at Jumeirah Beach Hotel overlooking the famous Burj Al Arab, is a bar called 360° – one of Dubai's most unique nightspots. End the day with a drink on the bar's panoramic terrace to watch the sun go down.
So you've shopped, you've sunbathed, you've eaten, you've splashed and you've skied; now for your actual holiday – Dubai was just the starter before the main.
Find out more about what other stopover cities you can visit over on our stopovers page or read more articles from our stopover series:
What to do on a 2-day stopover in Bangkok