A vibrant metropolis where east meets west and ancient meets modern, Hong Kong is the perfect place to stop en route to Australia.
Whether it's your first time exploring this diverse city or you're a returning traveller, Hong Kong is a stopover city to excite the senses. After all, Hong Kong directly translates to 'fragrant harbour' – a fitting name for a fascinating waterfront city. As Cathay Pacific's home and hub, whether you're travelling to Sydney, Auckland or Brisbane, fly via Hong Kong in award-winning comfort to then enjoy a few days exploring this dazzling city before your onward flight.
Here are our top recommendations and must-see sights for your flying visit to the 'Pearl of the Orient'.
Victoria Harbour

Victoria Harbour, the heart and soul of Hong Kong, is a beautiful contrast of traditional junk boats and modern architecture. Named after Queen Victoria when Hong Kong was part of Great Britain, the harbour is the largest in China and unsurprising one of the busiest ports in the world. One of the best ways to experience the energy of Victoria Harbour is from the water where you can choose to travel from Hong Kong Island to Kowloon on the Star Ferry or perhaps opt for a more authentic cruise on the restored Chinese fishing junk, Duk Ling.
A Symphony of Lights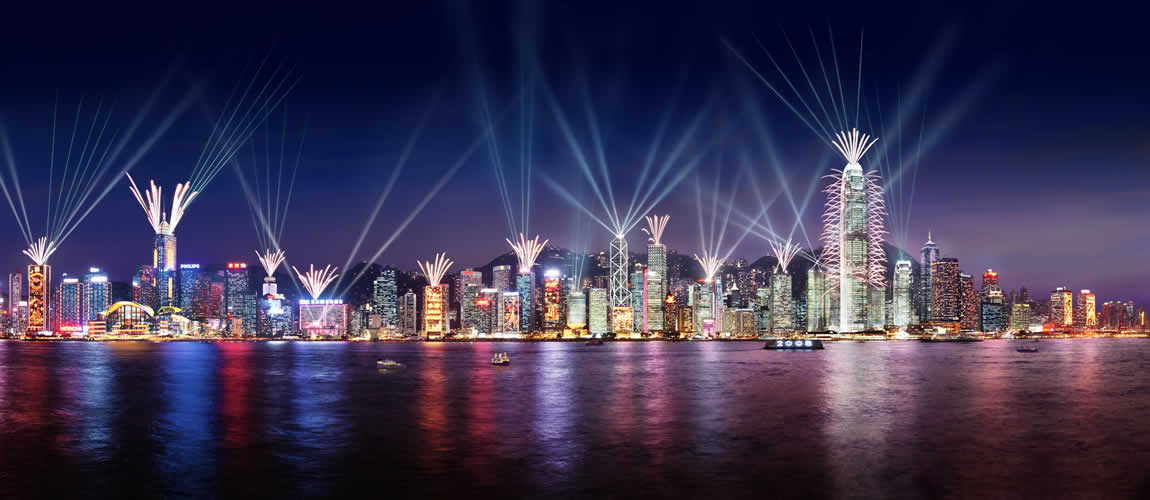 While visiting Victoria Harbour, be sure to also catch the incredible light show, 'A Symphony of Lights', which illuminates the harbour every evening from 8pm. Projecting vibrantly coloured lights on to over 40 buildings and all perfectly synchronised with music, this remarkable spectacle is the world's largest permanent light and sound shows according to Guinness World Records. One not to be missed. 
Victoria Peak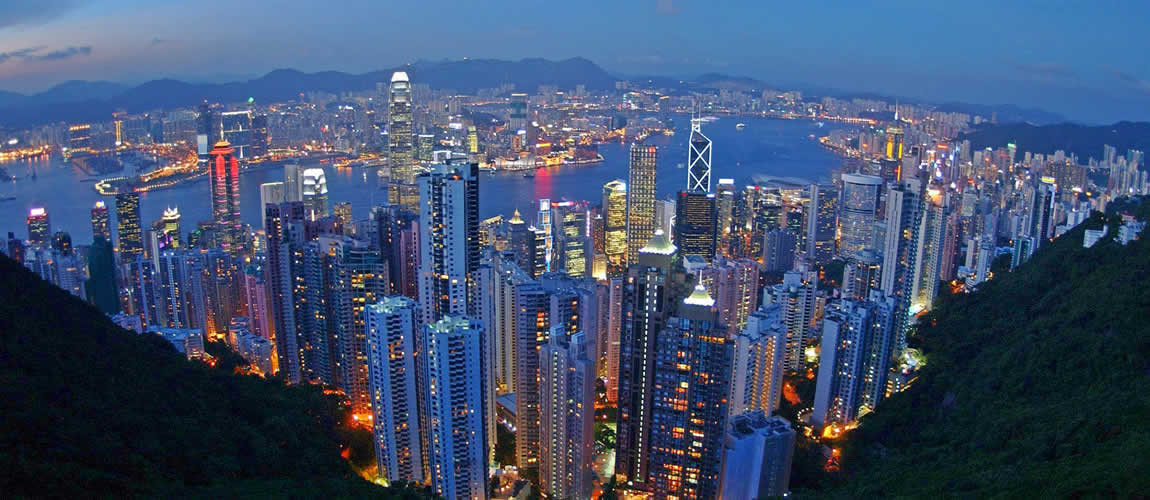 For jaw-dropping views across the city skyline head to Victoria Peak, the highest point in Hong Kong. The easy tram ride to the top drops you at the boutique shops and the start of several nature trails, positively bursting with life. After some exploring, you're going to be hungry. Take your pick from one of four restaurants each offering breathtaking vistas through floor to ceiling windows. It's especially worth a visit at dusk to catch the picturesque sunset. This popular tourist attraction can get busy but you won't regret making the trip.
Hong Kong Disneyland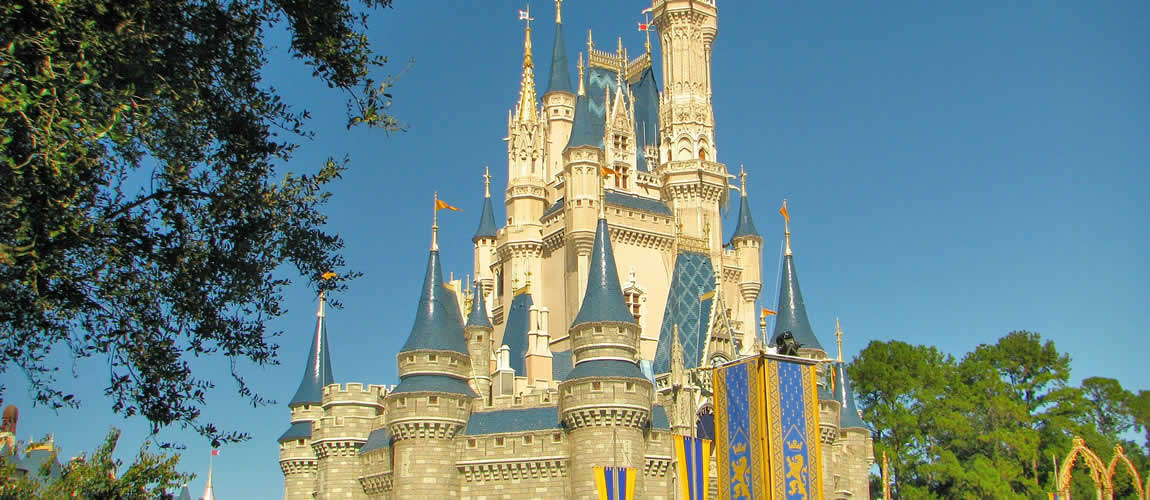 Whatever your age, you can still enjoy a magical day at Hong Kong's Disneyland Park. You're going to want to use a day – or two – to explore the different districts, including Fantasyland, Adventureland, Tomorrowland and Main Street USA. Located on Lantau Island, but easily reached by public transport, this is an incredible world of lively characters, adrenaline-fuelled rides, extravagant shows and endless entertainment. The perfect day out for all the family.
Stanley Market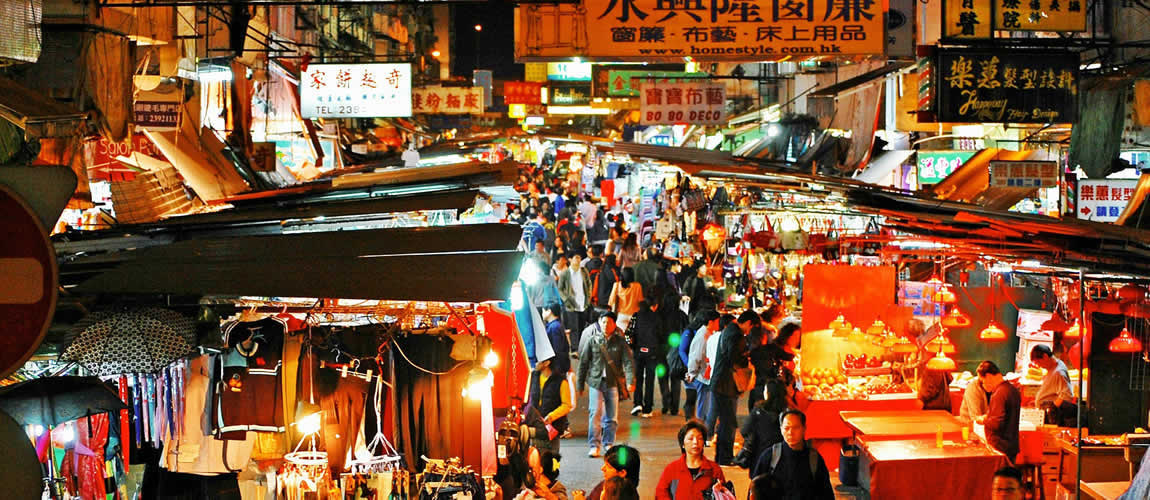 Are you a self-confessed shopaholic? Then the bustling Stanley Market will be right up your street. With a wide assortment of items being sold, from colourful silks and traditional artwork to Chinese costume jewellery and antiques, this is the place to hunt down that perfect souvenir. Located in Stanley town on Hong Kong Island, get there early to avoid the afternoon crowds. Or, let your stomach lead the way and do lunch at one of the many mouth-watering food stalls that combine local delicacies with international cuisine.
Hong Kong cuisine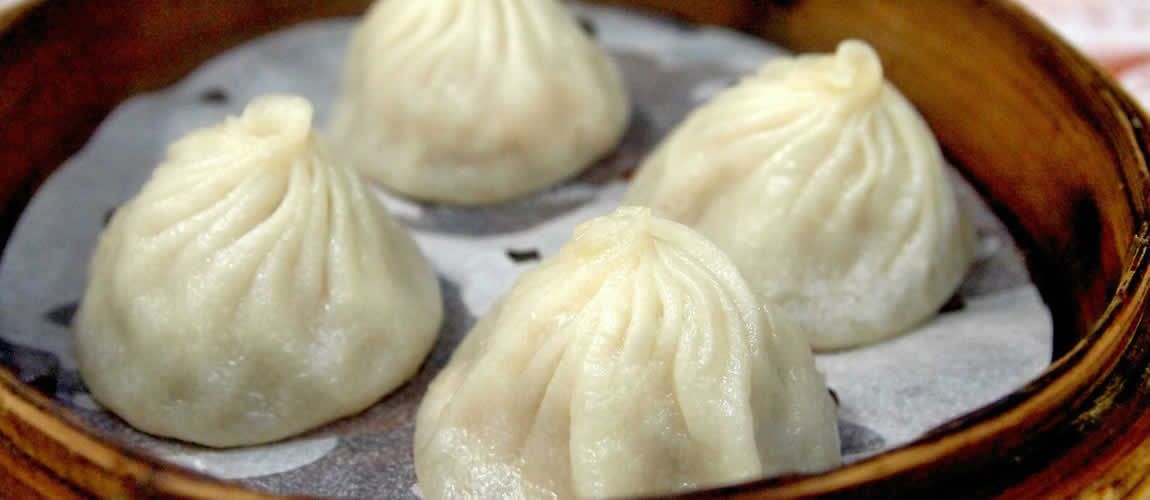 While you can get any type of food you like in Hong Kong, it's always best to try the local flavours and dishes. From snake soup to whole suckling pig (definitely worth trying if you're travelling in a big group), the list of Cantonese speciality dishes is endless. However, you simply can't leave Hong Kong without ploughing your way through baskets of dim sum (locally known as Har Gow) or what most might recognise as bite-sized steamed dumplings. There's a whole spectrum of different dim sum eateries in Hong Kong, from holes in the wall to posh, celeb-frequented restaurants. One we recommend for first timers is Yan Toh Heen at the InterContinental Hong Kong - delicious dim sum with a great view across the harbour. 
Avenue of Stars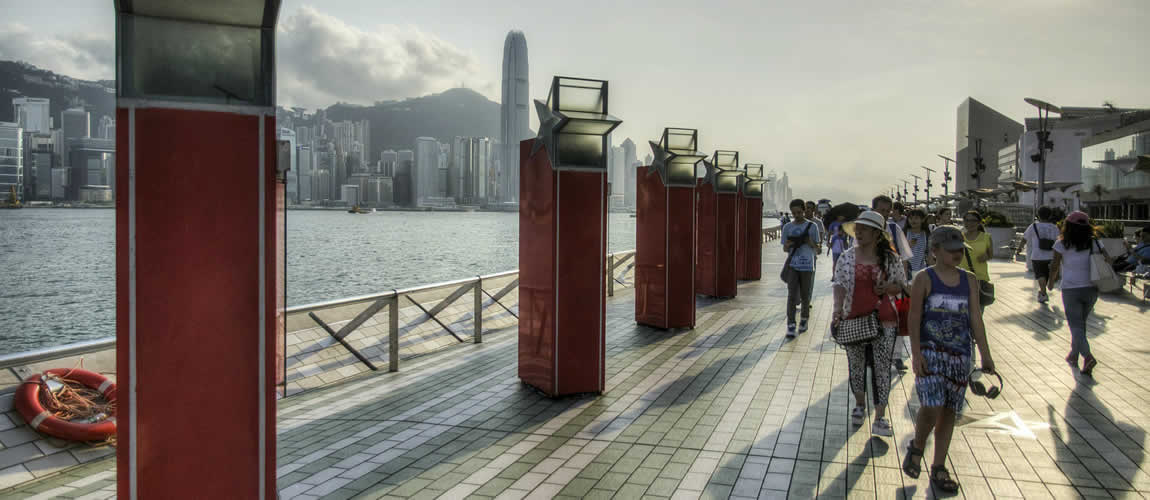 Modelled on the Hollywood Walk of Fame, Hong Kong's Avenue of Stars honours the celebrities of the Hong Kong film industry. A bustling tourist hotspot, here you can learn about Hong Kong's cinematic history, see plaques of the stars' handprints and take photos alongside statues of some of China's most famous screen icons including the legendary Bruce Lee. Located along the waterfront of Tsim Sha Tsui, this 440-metre promenade also offers some of the best views of Victoria Harbour and is a great vantage point to watch the Symphony of Lights.
Lantau Island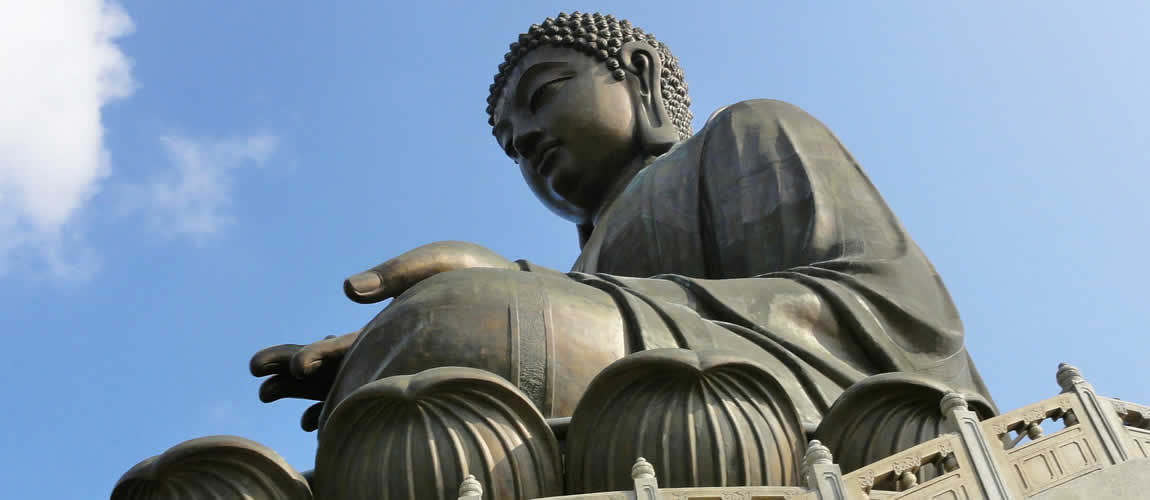 As the largest island in Hong Kong, Lantau Island is the perfect place to spend a day or two exploring. You're sure to find a reason to visit with attractions ranging from national parks and beaches, to shopping outlets and cable car rides. Most, however, come for the Ngong Ping 360 - an aerial tramway with, as the name suggests, 360-degree views. Towering an imposing 34-metres high, the Tian Tan Buddha (also known as the Big Buddha) is another of the island's impressive sights. Make sure you climb the 268 steps to the base of the Buddha for a close-up inspection and spectacular views over the sweeping, mountainous landscape.
Hong Kong is a unique blend of beautiful scenery and glittering skyscrapers, Chinese heritage and British colonial history, trams and temples - it's also one of the most exhilarating stopover cities you can hope to find.
Plus, if you book your flights with Cathay Pacific you can experience superb in-flight service and exclusive First Class and Business Class cabins, as well as their brand new Premium Economy cabin. Make your journey to Hong Kong a memorable one.
Find out more about what other stopover cities you can visit over on our stopovers page or read more articles from our stopover series:
What to do on a 2-day stopover in Singapore
What to do on a 2-day stopover in Dubai