From the cute and cuddly to the mighty giants of the ocean, holidays Down Under are hard to beat for incredible animal encounters. For wildlife that you won't find anywhere else in the world, there's no place like Australia.
1. Kangaroos
Kangaroo Island, South Australia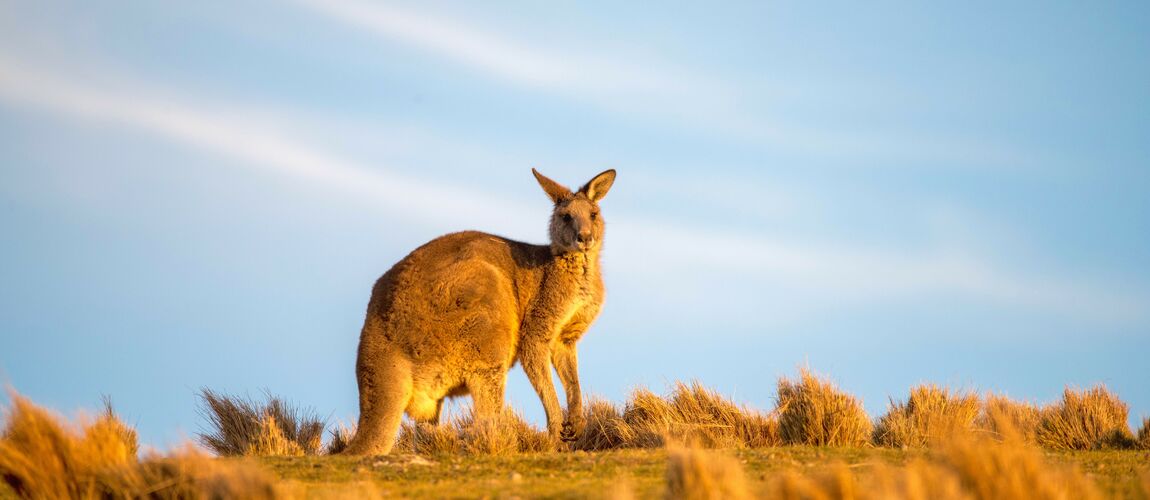 If there's one place you are guaranteed to see kangaroos (and koalas, Australian fur sea lions and plenty more native animals), it's Kangaroo Island. Take a 4WD tour around the island and spot them skipping across the green pastures in their mobs, or if you're lucky, catch a female kangaroo with her joey grazing at the side of the road. From wallabies to the larger red kangaroo, there's over 60,000 marsupials on the island so you're bound to meet a fair few of them.
2. Saltwater crocs
Kakadu National Park, Northern Territory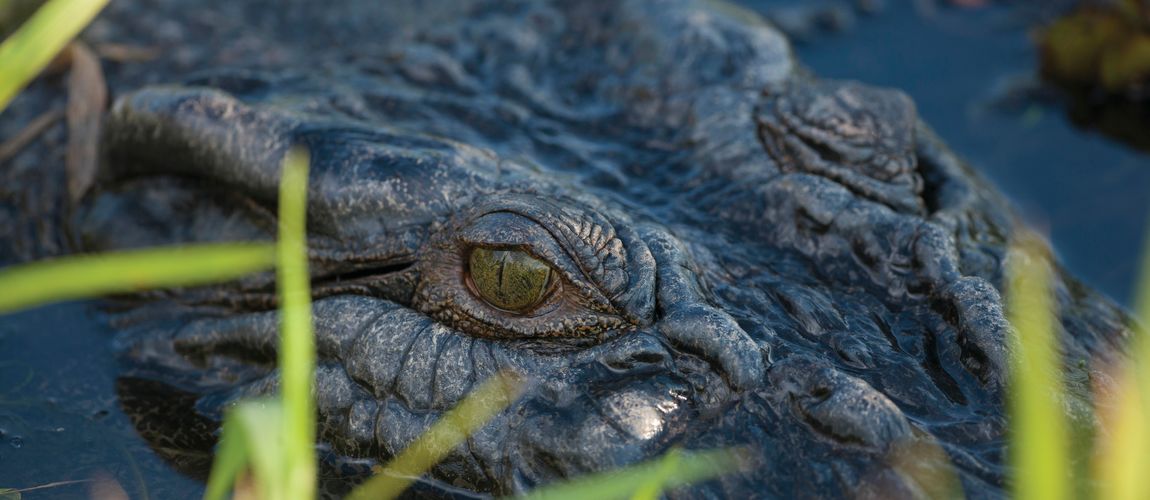 Meet the prehistoric rulers of Australia's Top End; the fearsome saltwater crocodile - or 'salties' as the locals call them. A cruise along Kakadu's tranquil Yellow Water Billabong is certainly a relaxing experience, until you spot the two yellow eyes poking above the surface of the water. If you're lucky, you can also find these big boys on the river banks basking in the sun, before they slip silently back into the water for their next meal.
3. Koalas
Raymond Island, Victoria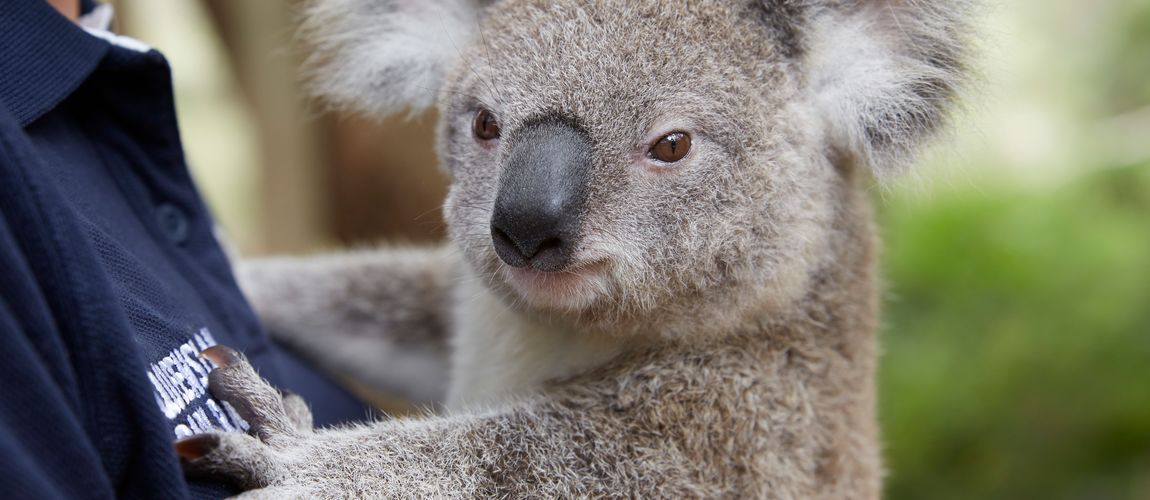 Head to Victoria's south coast for some of the best koala spotting around. Jump on the ferry from Paynesville, around a four-hour drive from Melbourne, and hit Raymond Island's Koala Trail. The clearly marked trail takes 20 minutes to walk and leads you among the gumtrees. Don't forget to keep your eyes up: these cute creatures are probably snoozing above you, or you may even be lucky enough to have one cross your path.
4. Whale sharks
Exmouth, Western Australia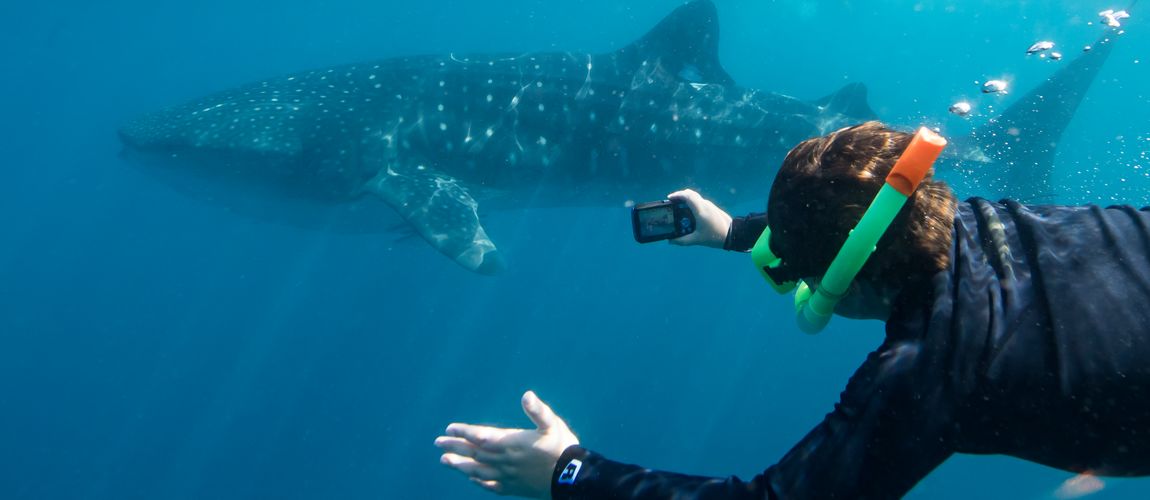 There's certainly something fascinating and thrilling about swimming in such close proximity to the largest fish in the ocean – the whale shark. Reaching up to 18 metres long, it's an extraordinary experience meeting this endangered marine creature and fortunately for us, they're vegetarians. Western Australia's Coral Coast is one of the best places to get up close to these gentle giants. So head to Exmouth between March and September, and choose to snorkel or scuba dive alongside them.
Exmouth Dive Centre whale shark swim from XXX per person
5. Turtles
Great Barrier Reef, Queensland
Along with many other marine friends, you can find these graceful creatures (in the water, not so much on land) gliding around the Great Barrier Reef. If you like your wildlife experiences paired with a bit of adventure, then an outer reef dive trip is for you. The colourful coral of Agincourt Reef off the coast of Tropical North Queensland is home to many varieties of turtle, including green and loggerhead turtles.
6. Tasmanian devils
Hobart, Tasmania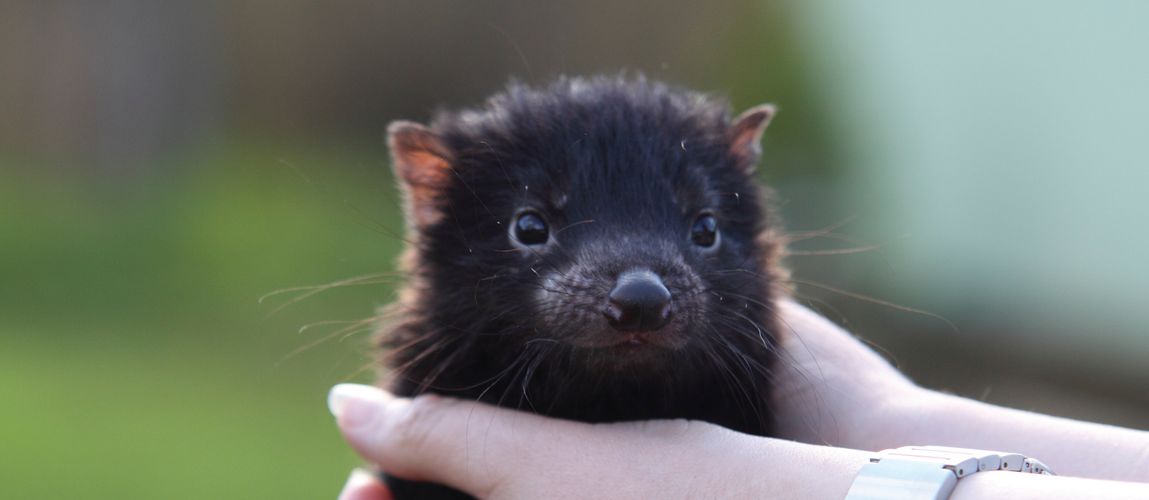 A shy and elusive character, the Tassie devil is the island state's most famous native animal. Rarely seen out in the wild due to their declining numbers, you can have an up-close encounter at one of Tasmania's fantastic wildlife sanctuaries which nurture injured or orphaned devils before releasing them back into the wild. One in particular is Bonorong Wildlife Sanctuary where you have the opportunity to go on an exciting night tour to feed the sanctuary's nocturnal residents.
7. Humpback whales
Sydney Harbour, New South Wales
A whale watching cruise on Sydney Harbour is an extraordinary opportunity to see these giants on their annual migration between the months of May and November. Southern right whales, orcas and minke whales all visit Sydney's coastline, but it's the humpbacks that come in great numbers. See them showing off with breaches, tail slaps and even a sneaky wink when they pop their head out the water. If you're really lucky, catch sight of new mothers with their calves in tow.
8. Quokkas
Rottnest Island, Western Australia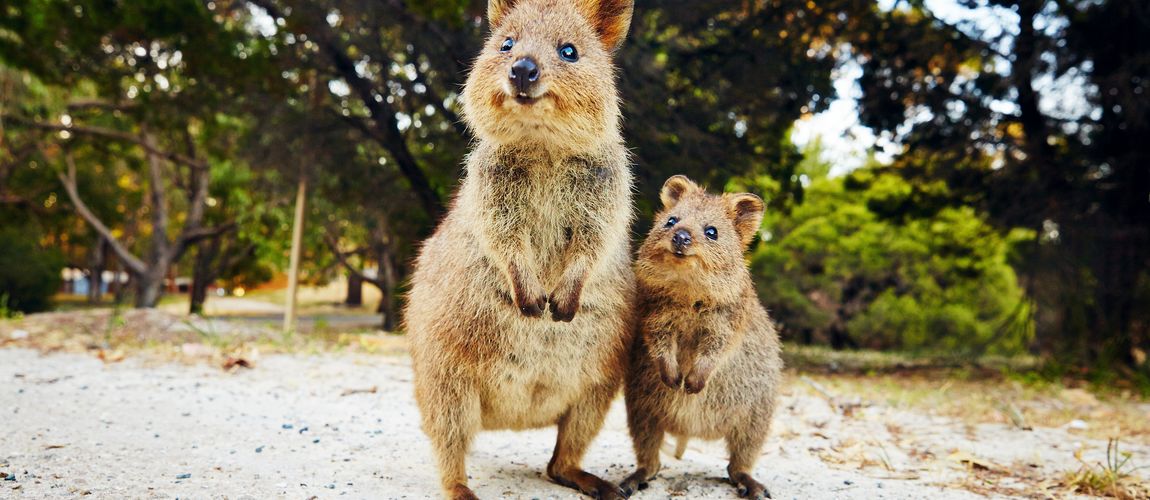 Have you ever seen such happy little creatures? Found only in Western Australia, you're almost guaranteed a quokka sighting on Rottnest Island off the coast of Perth. These cute, inquisitive marsupials are certainly accustomed to island visitors and don't mind posing for the odd 'selfie'. However, Rottnest authorities prohibit touching or feeding them so it's best to respect and give these adorable natives a little space.
To experience the incredible wildlife of Australia, call our Travel Designers and start planning your wildlife adventure today.