Of all the wild and wonderful animal experiences you'll find Down Under, there's perhaps none more incredible than swimming with a turtle for the first time.
Sea turtles are found in the warm waters off the coast of Australia all year round; they're often seen swimming lazily through the ocean by snorkelers and divers. A far rare experience is seeing these fascinating creatures on shore. 
Time your visit right and you can see giant turtles making their way up the beach to lay their eggs, or spot baby turtles on their mad rush to the sea. For those of you hoping to see turtles up close, check out some of these popular places to find turtles in Australia…
Great Barrier Reef, Queensland 
Not only are the islands of the Great Barrier Reef little drops of paradise in the Coral Sea, they're also some of Australia's best spots for turtle sightings.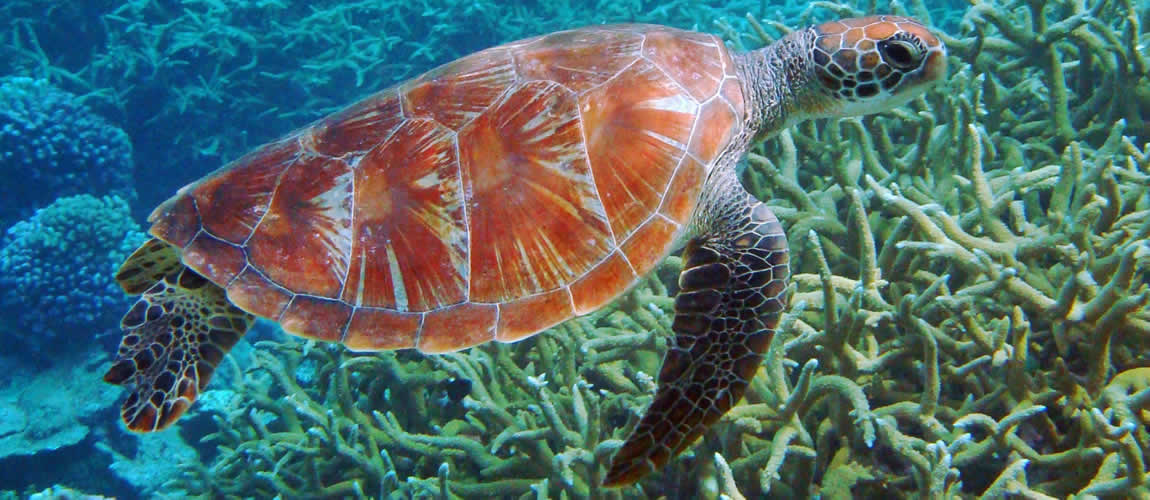 If you like your wildlife experiences paired with five-star luxury, Heron Island is for you. The colourful coral just off the island is home to many varieties of turtle, including green and loggerhead turtles.
From November to January the turtles come ashore, and from January to late March you can spy the tiny hatchlings as they emerge from their nests and scurry out to sea.  
Find out more about Heron Island.
Mon Repos, Queensland 
During the Australian summer, the waters off the coast of Queensland teem with sea turtles of all species.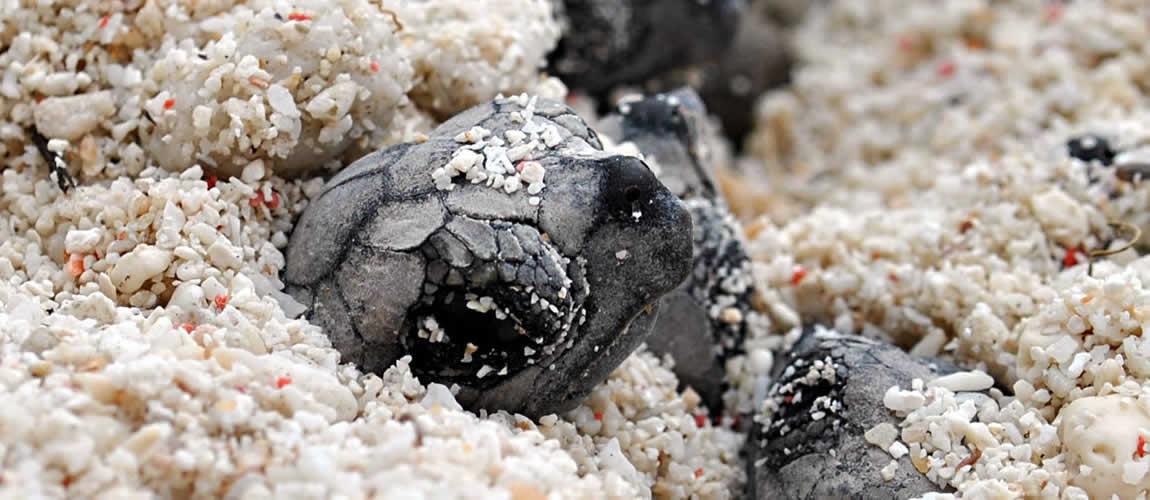 Mon Repos, a rookery on the Bundaberg coast, hosts the largest concentration of nesting sea turtles in eastern Australia.
From November to late March, nightly tours are available to take you out to see these fascinating marine creatures heaving their way up the beach. If you hope to see the little hatchlings, visit between January and March. 
Ningaloo Reef, Western Australia 
Between December and March an array of different turtle species populate the waters of the Ningaloo Reef on Western Australia's Coral Coast.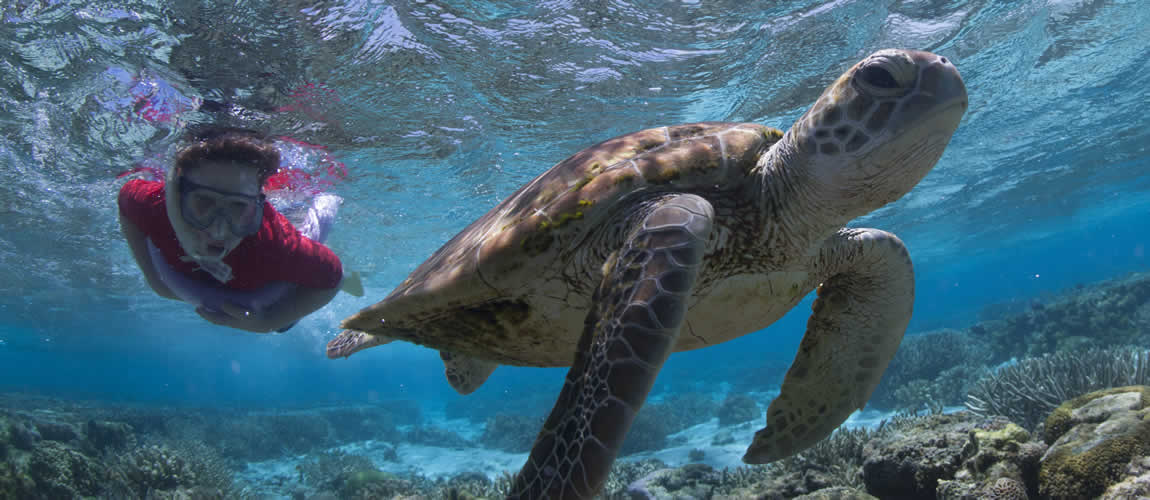 Here you may catch sight of loggerhead, green, hawksbill and flatback turtles as they embark on their epic annual journey.
Similar to the breeding seasons of eastern Australia, Ningaloo Reef turtle hatchlings start appearing from January and sightings continue until late March. 
Find out more about the Coral Coast.
Bare Sand Island, Northern Territory 
If you're visiting Australia between May and October and dream of seeing a turtle in the wild, then head for Bare Sand Island in the Northern Territory.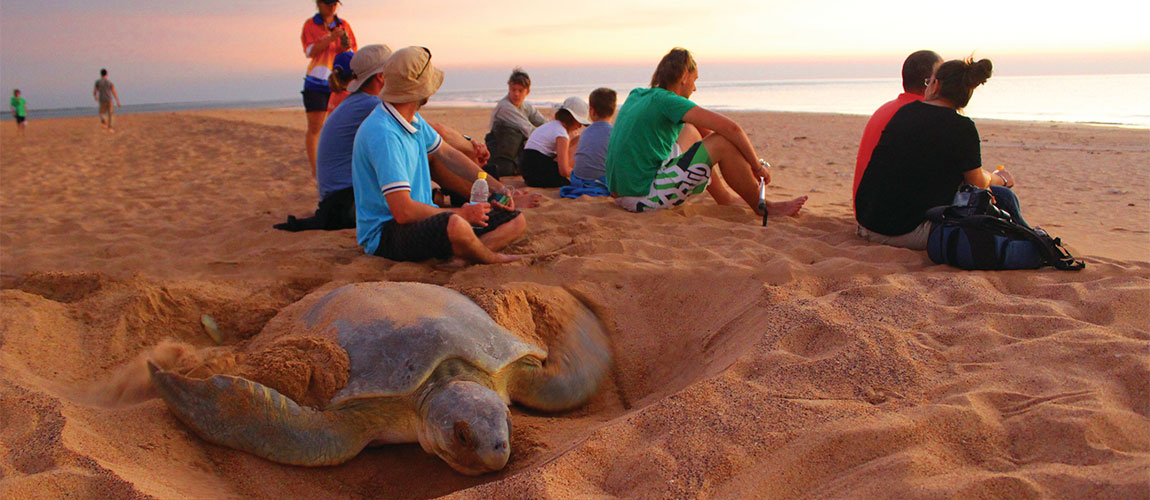 One lone tree stands on this uninhabited sand island, 60 kilometres south west of Darwin, making its sandy shores the perfect environment for the hundreds of sea turtles that arrive each year. You can visit the island on a two-day tour from Darwin.
Want to swim turtles in their natural habitat? A trip Down Under is the way to make it happen.