Rainforest and Reef Helicopter Flight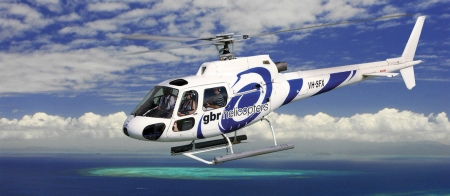 Travel with Great Barrier Reef Helis on this scenic flight which showcases the best of the reef and rainforest. The scale and beauty of the reef is something that can only be fully appreciated from the air. Combined with a flight over the Barron Gorge, Kuranda and Redlynch Valley, this is an experience you'll never forget. 
Please note: Price is based on 60 minute flight. Ask your travel designer for 30 minute flights to the reef or Rainforest only. A GBR Helicopters vehicle will pick you up from your hotel for your transfer to the Port Douglas Heli Centre at Sheraton Mirage, the departure point of your tour. After the all important safety briefing, board your helicopter to commence a 60 or 30 minute flight.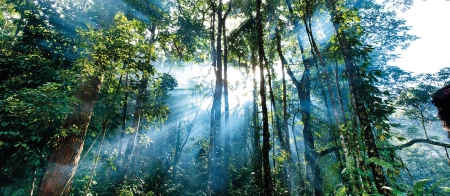 After arriving at Mossman Gorge, you will be treated to a guided rainforest walk, visiting special places and culturally significant sites, past traditional bark shelters and over cool rainforest streams. Your experienced Indigenous guide will demonstrate traditional plant use, identify bush tucker sources and share the history of the cave paintings within this unique tropical environment. After your 1.5hr walk, enjoy tea, damper and question time with your guide before enjoying a cruise on the Daintree River.
Includes Morning Tea, Lunch and Afternoon Tea. Tour departs at 7.00am and finishes at 5.30pm. Transfers are included from Cairns, Port Douglas or Northern Beaches accommodation. (DWA)
Full Day Cultural Experience with Walkabout Adventures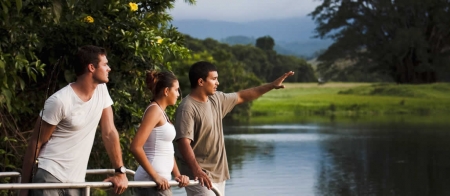 Spend the day with a local Kuku Yalanji Aboriginal tour guide visiting a number of culturally significant areas. Learn about the relationships that the Kuku Yalanji people still have with their land and about the history, culture and traditions of the local Aboriginal people. Walk through the rainforest and coastal habitats to learn about the environment, different foods and medicines used from nature. After stopping at a freshwater creek to enjoy some lunch, sample some bush tucker, collect shellfish and try traditional Aboriginal hunting practices. Try your hand at spear throwing and if you're lucky, catch a mud crab. Finish the day by taking a dip in a pristine freshwater stream to cool off. 
Please note: Transfers and lunch are included. Tour commences at 8:00am and concludes at 4.30pm.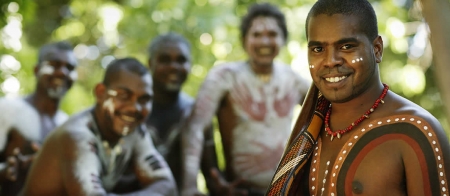 Tjapukai by Day is a traditional Aboriginal culture show which celebrates the living history of the indigenous people of the rainforest. Enjoy theatrical performances incorporating Aboriginal culture with dancing, fire making and storytelling. Learn the traditional culture and customs of the Tjapukai people by learning to play the didgeridoo, discovering the medicinal values of bush tucker and even learning how to throw a spear.
Please Note: Price includes return transfers from Cairns accommodation. Depart Cairns at 8:30am.
Rose Gums Wilderness Retreat
Cape Tribulation Daintree by 4WD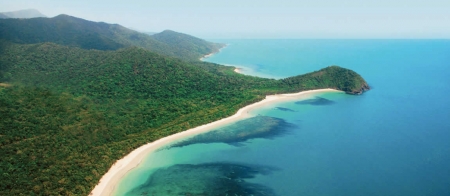 Great for
Adventure
Beaches & boats
Wildlife & nature
Explore the rainforest and amazing landscapes of the Daintree and Cape Tribulation Wilderness area. Begin with a croc spotting cruise on the Daintree River, before winding back through the rainforest for views from Alexandra Lookout. After a tropical lunch wander along the beach at Cape Tribulation before visiting one of the world's oldest rainforests at Mossman Gorge, and the enchanting rainforest. 
Please Note: Tour includes Daintree River cruise, lunch in rainforest setting, Cape Tribulation Beach and boardwalk, plus return accommodation transfers. Departs from Cairns hotels at 6.45am and Port Douglas hotels at 7.45am
Kuranda All-Inclusive Day Tour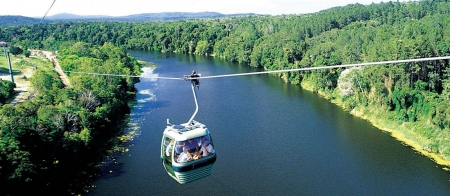 Great for
Adventure
Beaches & boats
Wildlife & nature
Visit Tjapukai Aboriginal Cultural Park and let an indigenous guide teach you about culture and history, and learn how to throw a boomerang! Next catch the Skyrail gondola which glides high over the rainforest canopy, with 2 stations on the way to hop off and take a rainforest walk to panoramic lookouts. On arrival at Kuranda village there's time to explore the shops, before boarding the Kuranda Scenic Train at Freshwater Station.
From Cairns from £143 per adult
From Port Douglas from £153 per adult
Gold Upgrade from £169 per adult
Please Note: Price includes complimentary hotel pick-up between 8am-9am, Kuranda Scenic Rail (Gold Class upgrade available which includes priority seating and complimentary drinks), free time Kuranda Village, Skyrail Rainforest Cableway, entry to Tjapukai Aboriginal Cultural Park and all its attractions, return coach transfer departs 4.40pm.
Hot Air Ballooning Cairns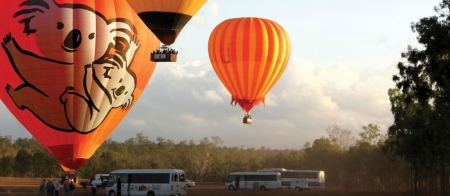 Float gently above the wide-open spaces of the Outback, ballooning with the Hot Air company. Binoculars are provided on board to capture sightings of local birdlife and kangaroos. Once the thrill of the hot air ballooning is over, why not head to Port Douglas to join Quicksilver and 'cruise' to the Outer Barrier Reef, or enjoy a day in Kuranda.
30 Minute Flight from Cairns from £158 per adult
60 Minute Flight from Cairns from £209 per adult
Please Note: Price includes scenic balloon flight over the Atherton tablelands - 30 minutes (approximately), expert interpretive commentary, detailed safety briefing and return transfers from accommodation. 60 minute flight also available - ask your Travel Designer for details.
Quicksilver Outer Barrier Reef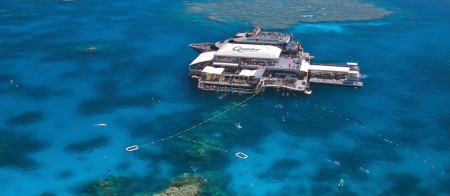 Great for
Adventure
Beaches & boats
Visiting friends & family
Wildlife & nature
Quicksilver's high-speed, air-conditioned luxury catamaran will whisk you to their floating activity platform on Agincourt Reef. With activities for swimmers and non-swimmers, dive and snorkel in a kaleidoscope of coral gardens and marine life, or stay dry and explore the Great Barrier Reef from a semi-submersible and underwater observatory. 
Tour from Cairns from £163 per adult
Tour from Port Douglas from £149 per adult
Please Note: Tour includes the only day cruise operator to visit an activity platform on the Agincourt ribbon reef, cruise by fast wavepiercing catamaran, informative presentation by Marine Biologist, semi-submersible coral viewing rides, snorkelling equipment, facilities for swimmers and non-swimmers, underwater Observatory coral viewing, transfers to/from Cairns accommodation. Also includes buffet lunch, morning and afternoon tea. Environmental Management Charge (EMC) of AUD 6.00 per person is not included in tour price and is payable locally.
Pages
Why choose Austravel?
We've been creating tailor-made holidays to Australasia since 1977. Need help organising your dream holiday to Australia, New Zealand or the South Pacific (yes, we go there too)? With a well-travelled team of 20 plus Travel Designers, we're here to listen to your holiday plans, dig out the best deals and create a personalised itinerary to suit you.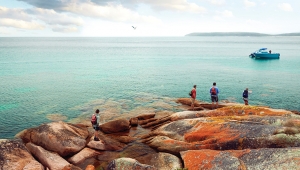 We don't just go there, we really know there. We've been creating award-winning holidays to Australasia for almost 40 years.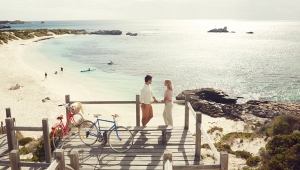 Expert destination advice
Whatever your preferences and budget, our Travel Designers can give you the best advice throughout the planning process.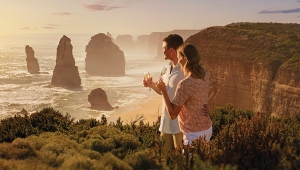 Your holiday's in safe hands
We're ABTA, ATOL and IATA protected and take care of everything, including your flights, hotels, visas and much more.