Ultimate Wine Experience: Jacobs Creek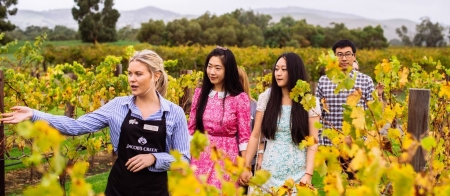 Join an expert to take a master class in the fine wines produced on this famous estate, and sample a selection of wines accompanied by a tasting platter. Learn how to match your food and wine perfectly, before a four course lunch from a seasonal menu.
Please Note: Tour departs daily at 12pm and is 3 hours in duration. Includes a 4 course lunch plus matching Jacobs Creek wines, and tea or coffee.