Brochures
Browse all the fascinating places you can visit across Australia, New Zealand and the South Pacific in our Austravel Essential Guide and Touring Brochure.
We can send brochures direct to your front door, totally free of charge, or you can download them right now below. Also be inspired by the latest editions of our in-house magazine Endeavour. With useful city guides, first-hand travel tales and much more, they're a great way to start planning your perfect tailor-made trip to Australasia.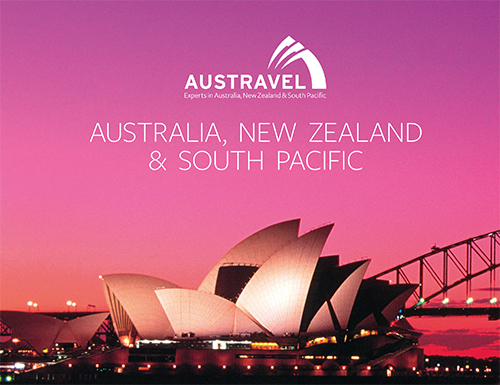 Australia, New Zealand and South Pacific 2020
Planning an exciting trip to Australia, New Zealnd or the South Pacific next year? Let us inspire you with our new brochure showcasing all the beautiful places you can visit across this diverse country. Featuring hand-picked hotels, carefully crafted itineraries, escorted tours and much more, we can help you create your dream holiday.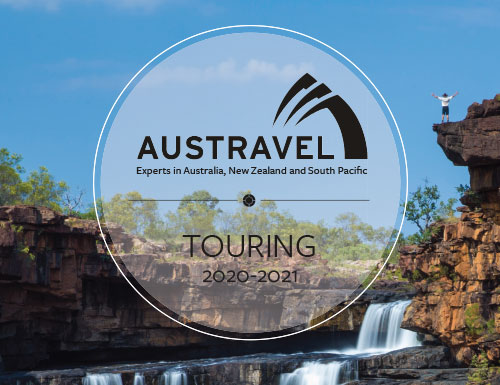 Austravel Touring 2020-21
Escorted tours, cruises, unforgettable sightseeing and premium service from our award-winning touring provider, APT. Discover their range of luxury travel options in our Austravel Touring Brochure.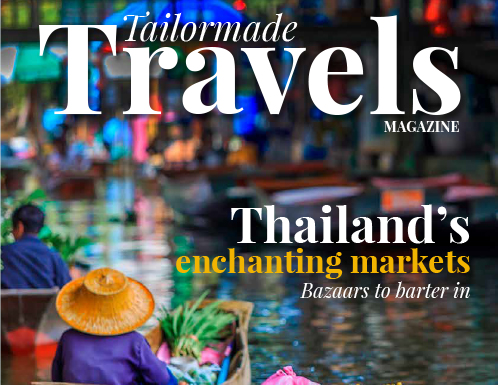 Tailormade Travels Magazine
Our inspirational new travel magazine brings you fresh ideas, tips and insider information to help you plan your next escape.
Talk to us
Start planning your tailor-made experience with our expert Travel Designers.
Call us today from 9AM-7PM
Request a quote