Rail travel is a popular way to explore Australia and New Zealand with ease, and a fun alternative to an escorted tour. On an epic train journey you'll discover ever-changing landscapes and see many different sights all in the one trip.
Fancy an adventure by rail but not sure which route is for you? Read on to see our five best train journeys Down Under, selected by our expert Travel Designers.
1) The Ghan - Adelaide to Darwin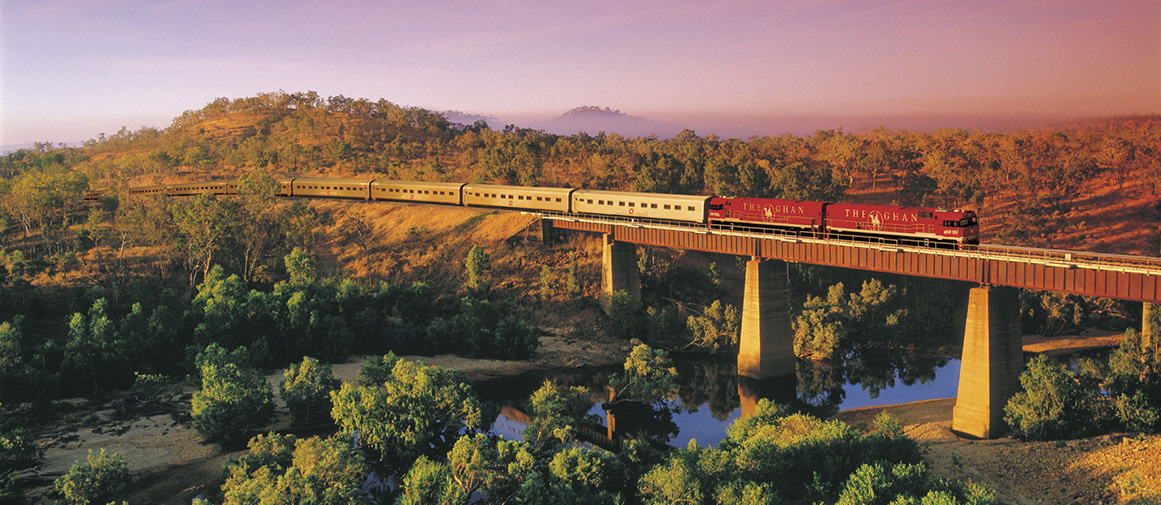 With a name inspired by the historic Afghan camel trains, the Ghan is famous for being the first form of transport through the Red Centre. Amid hard-baked plains and fiery sands, the tracks wind themselves over an impressive route from Adelaide all the way north to Darwin. As the world slides by, you can sit back and enjoy a sneaky bit of indulgent dining, views across the Aussie outback and warm hospitality as you travel through the heart of the country.  
2) The Tilt Train - Brisbane to Cairns
If you want to explore Australia's east coast, the Tilt Train takes you on the scenic route from Brisbane to Cairns. This is the perfect way to travel the well-trodden coastal route easily and affordably while you watch Queensland's beautiful shores and beaches unfold before you. For surf and beach lovers, this is Mecca. You won't be surprised to learn that this popular rail route has been voted one of the 'World's Top 25 Train Journeys'.
3) Indian Pacific - Sydney to Perth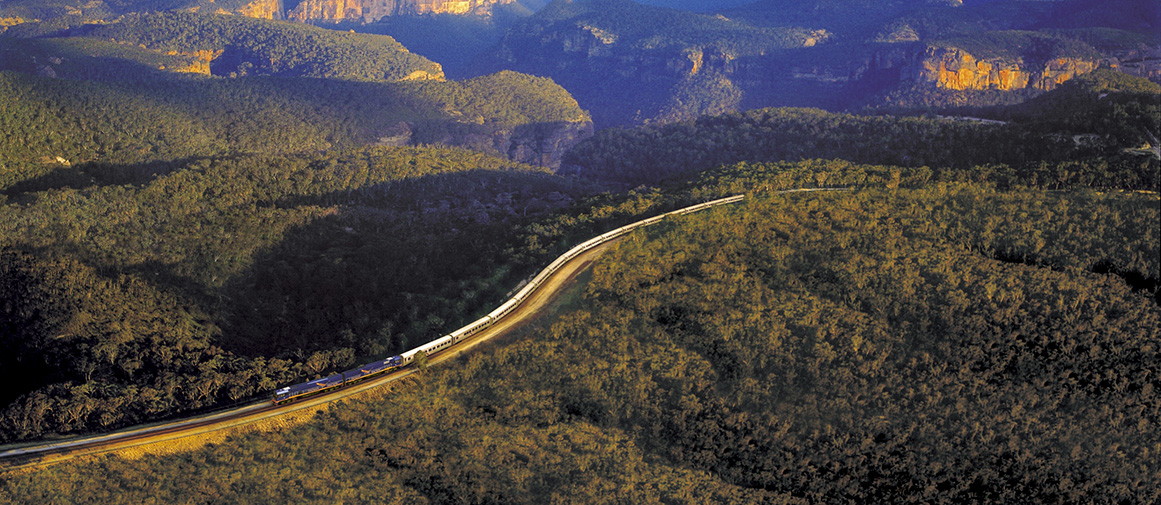 Working its way from east to west, and back again, the Indian Pacific connects the cities of Sydney and Perth. As you make your way between the Pacific and Indian Oceans, you'll find yourself spotting native wildlife including dingoes and kangaroos, along with the animal featured on the Indian Pacific's emblem; the wedge-tailed eagle.Chances are you're not going to want the trip to end. It's easy to extend it with a stop off in Adelaide, South Australia's elegant capital full of galleries and museums, or the nearby Barossa wine region with its open cellar doors. 
4) Northern Explorer - Auckland to Wellington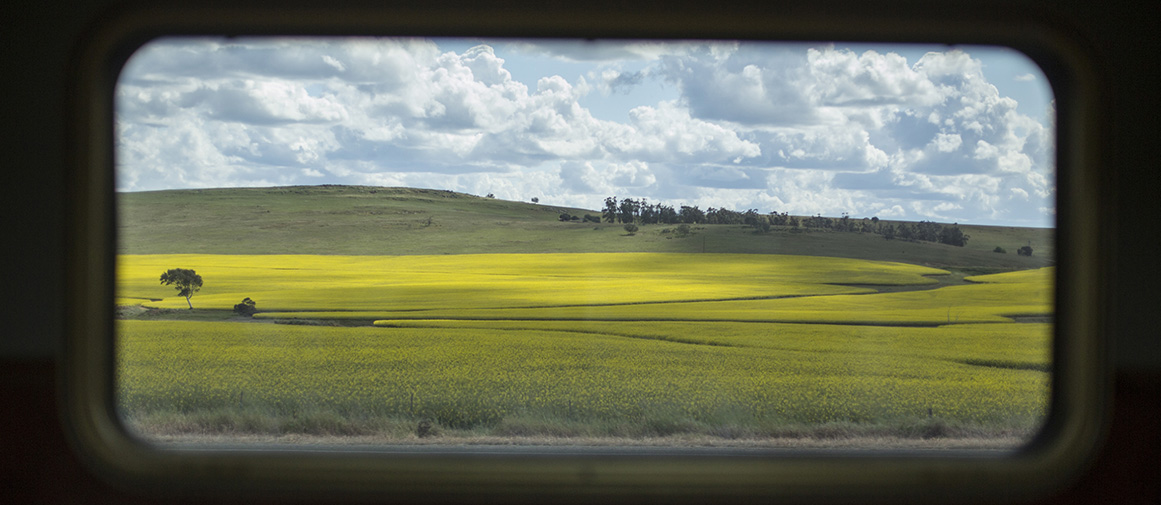 Up for a truly epic journey? The longest rail route in New Zealand, the Northern Explorer, stretches between Auckland and Wellington, with an optional stopover in Tongariro National Park. Starting in Auckland, known as the 'City of Sails' for its many sailboats, you'll head south past vast farmlands, quaint country towns, craggy coastlines and up to dramatic volcanic mountain ranges. This trip offers a true taste of the country's jaw-dropping landscape – a must for any newbie to New Zealand. 
5) TranzAlpine Train – Christchurch to Greymouth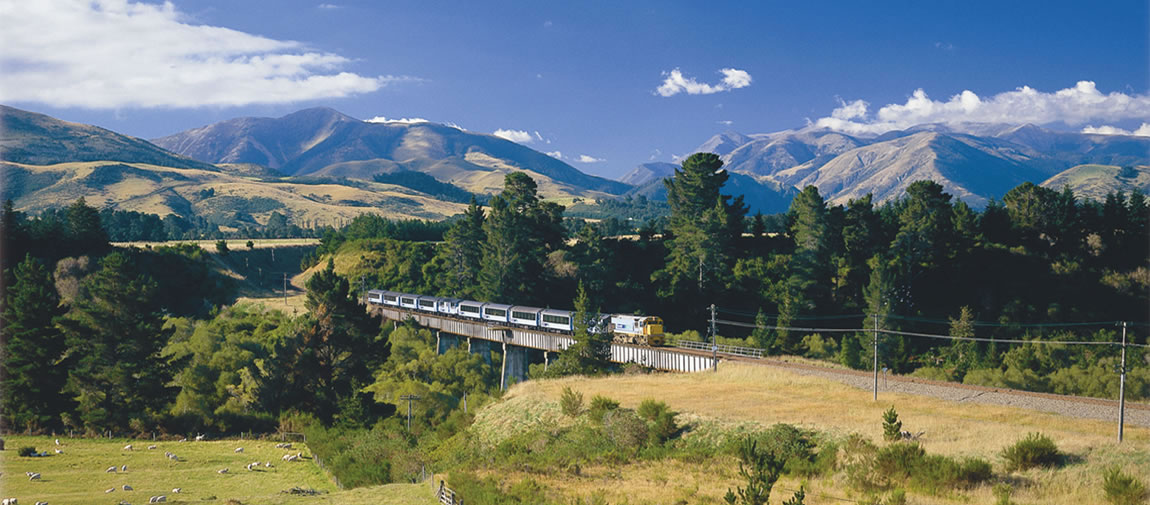 One of the most scenic journeys around, the Tranzalpine train treks across New Zealand's South Island. Seeing as it takes a spot in the list of the 'World's Top 10 Train Journeys', you know it's going to be good. Kicking off in Christchurch, this route winds its way through Arthur's Pass National Park and across to Greymouth. It takes about four and a half hours to complete but you'll be busy marvelling at the dramatic gorges, picturesque Canterbury Plains and vast valleys of the Waimakariri River. This is a stunning route, don't miss it!
Have you travelled Australia or New Zealand by rail? If you're yet to have the pleasure, discover our range of exciting rail holiday packages here.