If you enjoy the great outdoors, you'll certainly want to pack your walking boots when you visit New Zealand.
With awe-inspiring scenery, dramatic mountain peaks, shimmering lakes and the freshest air you'll ever breathe; walking is by far the most rewarding way to see this country's outstanding natural beauty.
New Zealand has thousands of kilometres of walking trails and hiking tracks, each offering unique landscapes and remarkable views. With all fitness levels catered for, you can opt to do just part or the full length of one (or more) of these spectacular multi-day treks.
Here's our run down of the top walking experience across New Zealand's North and South Islands:
1) Tongariro Alpine Crossing, North Island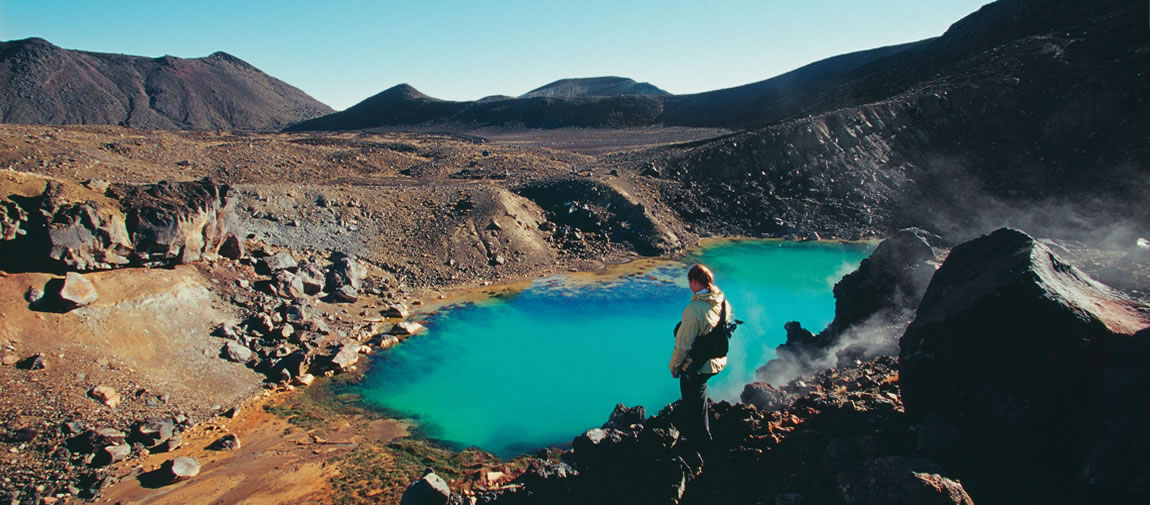 As full-day adventures go, the world-famous Tongariro Alpine Crossing on North Island is one of the best. This challenging six to eight hour trek takes you across an active volcano. So you can expect unique terrain underfoot and unrivalled views reaching as far as Mount Taranaki on a clear day.
Make your way up the track over layers of lava, following the route across South Crater to a ridge leading up Red Crater. Here the instantly recognisable smell of sulphur reminds you that where you're standing, at the highest point on the route, is still an active volcano.
As you descend, you'll reach the Emerald Lakes. Three water-filled craters so called because of their vivid green colour caused by minerals from the surrounding thermal area. Cross another two craters and you'll soon reach the native alpine fauna of the Tongariro National Park, a stark (and welcome) contrast to the rugged volcanic terrain you'll have come from.
2) Milford Track, South Island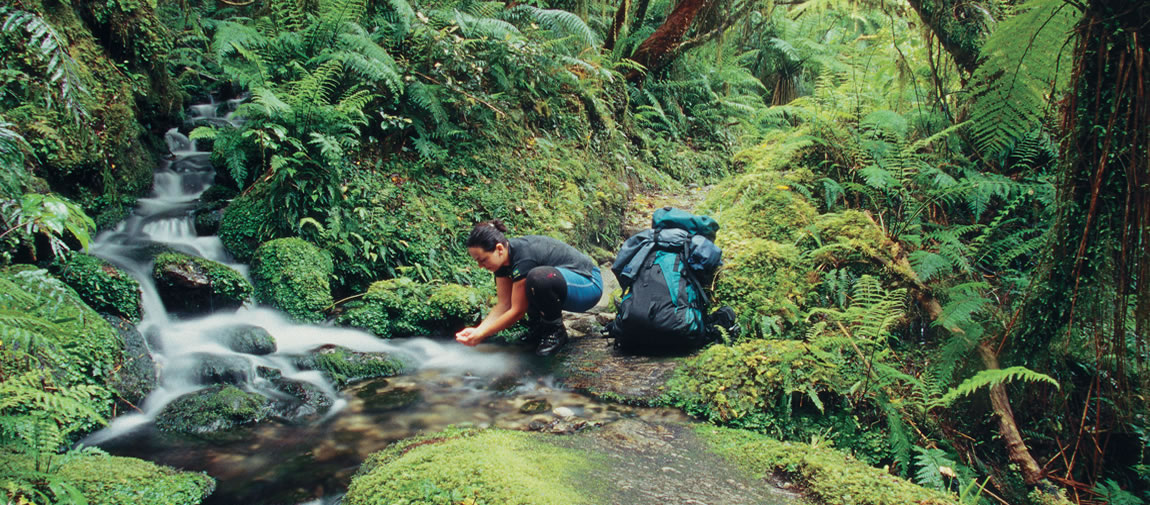 Probably New Zealand's most renowned walk, the Milford Track takes you through the stunning Fiordland National Park. This four-day adventure starts at the head of Lake Te Anau and ends at the cool and misty Sutherland Falls, the highest waterfall in the country. In fact, waterfalls are a familiar feature on this track. With a variety of different falls dotted along the route, there are plenty of impressive photo opportunities.
During your trek, you'll cross suspension bridges and boardwalks all the while taking in the breathtaking mountain peaks that surround you.
If you'd prefer to have just a taste of this 53.5km track, consider a day tour where you'll take a scenic catamaran cruise across Lake Te Anau to the start point where an experienced nature guide will join you on a five to six hour leisurely walk of the initial section of the Milford Track – overall an 11km return trip.
3) Routeburn Track, South Island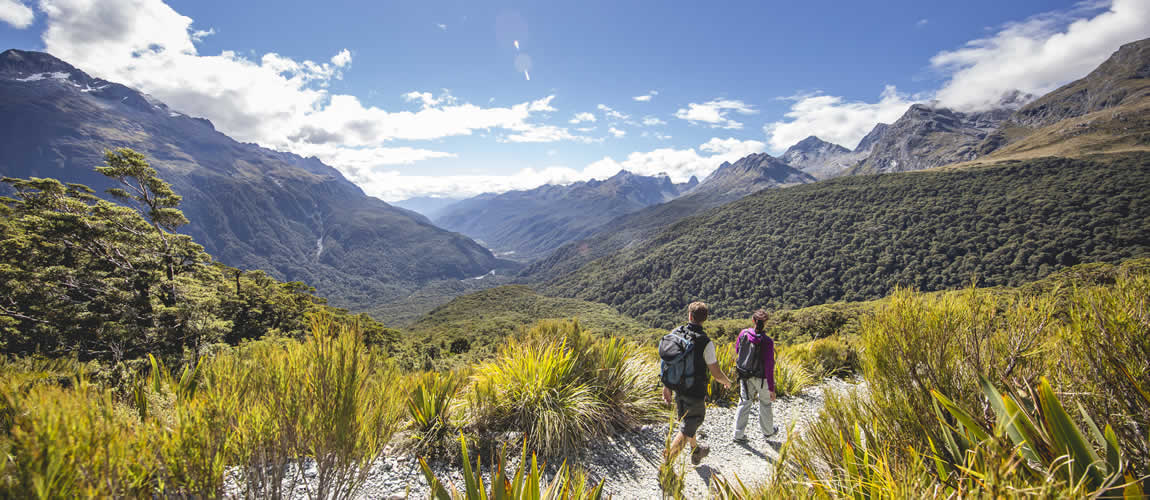 One of New Zealand's 'Great Walks', the Routeburn Track is perfect for a multi-day, alpine adventure. With the highest point of this track an impressive 1,255 metres above sea-level, spectacular views come as standard. The walk route links the Mount Aspiring and Fiordland national parks, so think towering mountains, deep valleys, mirror-like lakes and tumbling waterfalls.
It takes three days to complete the Routeburn Track but for one of the best single day walks in this area, head to Key Summit which still promises panoramic views over the Humboldt and Darran Mountains. With an exhilarating mixture of mountain vistas and silver beech forest, this walk does not fail to impress and is suitable for all ages and abilities.
4) Abel Tasman Coast Track, South Island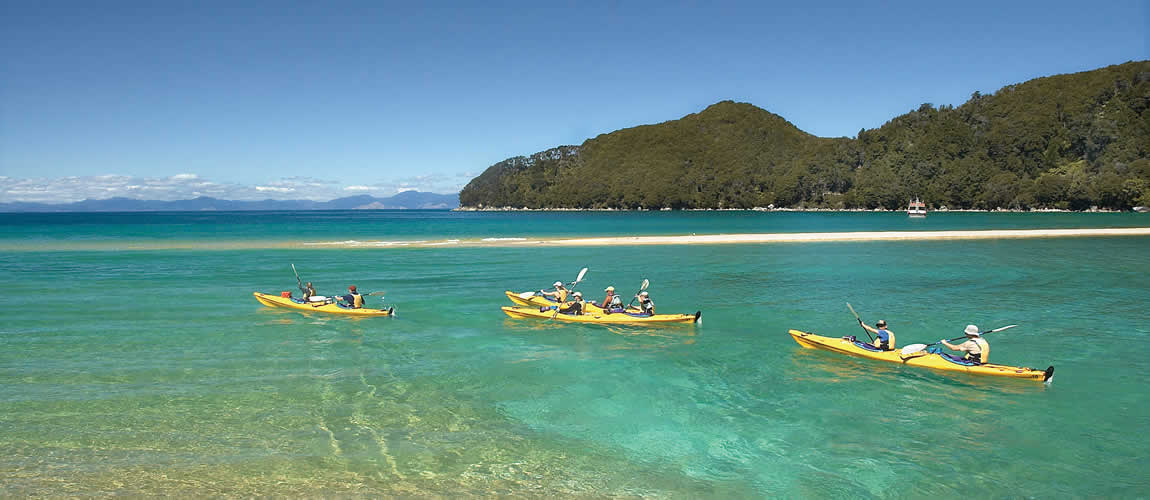 At the north of the South Island is the Abel Tasman National Park with its stunning beaches, coastal forests, rocky headlands and fascinating wildlife. Although the entire track takes three to five days to explore, you can spend a day walking a part of the trail or even take to the waters for a kayak tour where you may get a glimpse of the fur seals, penguins or pods of dolphins who call the park their home.
With beautiful beaches around every corner, take the opportunity to cool off in their crystal-clear waters or make even more of your trek by visiting the likes of Tonga Island just off shore. Surrounded by a marine reserve, it's the perfect place to give snorkelling a go.
Transport will need to be arranged at either end of this track as it is not a circular route like some of the others. But don't let this put you off, it's easy to book shuttles and water taxis in advance.
5) Ruapani Track and Lake Waikaremoana Track, North Island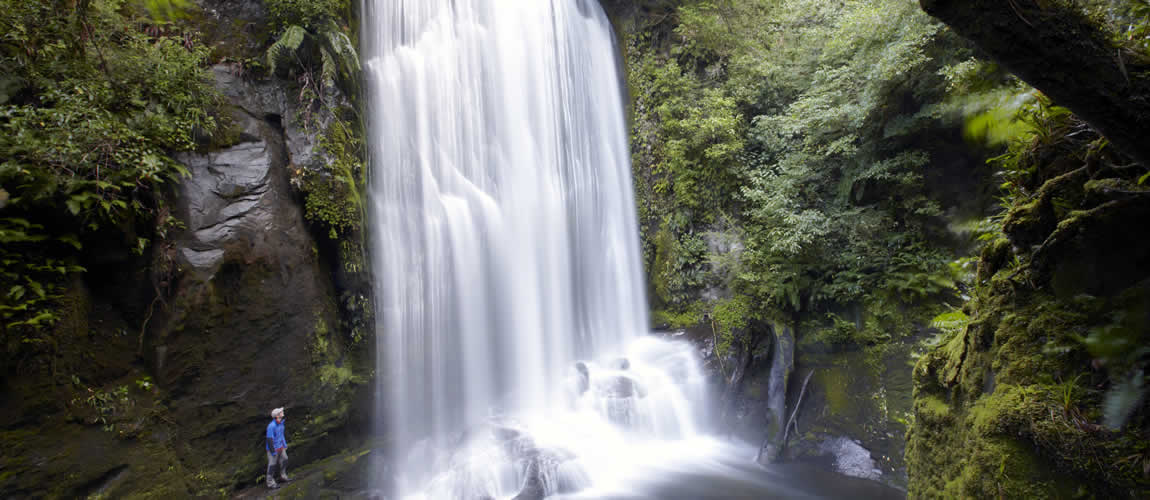 The Ruapani Circuit is a challenging hike, making up a section of the three to four day Lake Waikaremoana Track, another of New Zealand's 'Great Walks'. This six-hour walk passes through beautiful forests and seven wetlands, partially following the Lake Waikareiti Track which offers beautiful views across the water and can be enjoyed as a two-hour round route. If you're looking for something a little more sedate than the Ruapani Circuit, head to the Aniwaniwa Visitor Centre where other shorter walks, such as the 20-minute stroll to the Aniwaniwa Falls, begin.
For a real adventure, why not try the entire Lake Waikaremoana Track which winds its way through Te Urewera National Park, following the western shore of the lake? Over the course of the trail, you'll be exposed to many natural sights such as waterfalls, rainforests, herb fields and atmospheric valleys full of mist. Keep your eyes peeled for New Zealand's native bird species that thrive in this protected area - you may even be lucky enough to hear the call of the kiwi.
New Zealand is undoubtedly a country to be experienced by foot, and what better way than with one of these scenic walks? Which will you choose?