Edgbaston in Birmingham plays host to the third test match in the 2015 Ashes series, but in Australia the order is a little more standard: test three is Perth's time to shine.
Here's our roundup of iconic Ashes moments in Perth and what to do in the Western Australia capital.
Iconic moment
Gilchrist blasts second-fastest test century:
Having lost the first two tests of the series, England were in disarray by the 3rd day of the 3rd test at Perth. The situation got even worse when Australia's ultra aggressive wicket keeper batsman Adam Gilchrist arrived at the crease and proceeded to blast his way to the second fastest test century ever. After scoring 50 off 40 balls, Gilchrist went into overdrive, hitting England spinner Monty Panesar for 24 in one over and then bringing up his century off just 57 balls a short time later. The wicket keeper's aggressive stroke play helped Australia declare late on day 3 on 527-5 and they went on to win the game, and the Ashes on the final day of the test.
Iconic player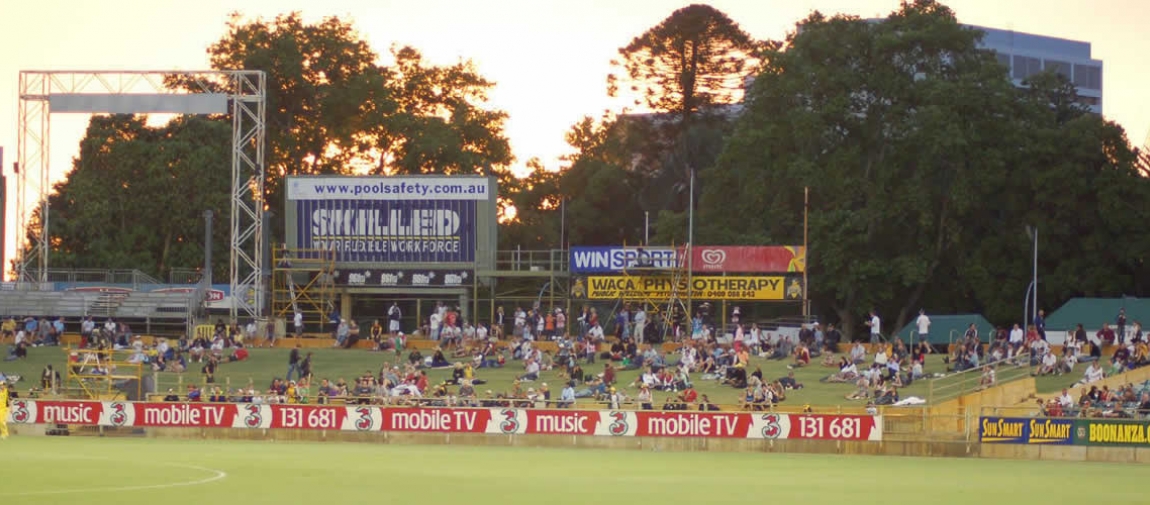 Dennis Lillee:
When thinking of the archetypal Australian fast bowlers, you think of Dennis Lillee. Quick, competitive and aggressive, Lillee is regarded as one of the greatest bowlers of all time, taking 355 wickets during his test career. He made his debut for Western Australia in 1970 and after taking 32 wickets in his debut season for WA he was drafted into Australia's test team. For much of his career, he formed a devastating partnership with another fast bowler, Jeff Thomson. The pair reserved some of their most brutal performances for England and were key to Australia's Ashes victories in the 1974-75 series in Australia and the series in England later in 1975. Lillee and Thomson's dominance over England led to Australia's Sunday Telegraph printing a famous photo of the pair with a cartoon caption underneath which said "Ashes to Ashes, dust to dust, if Thomson don't get ya, Lillee must." That was a sentiment England's batsman grudgingly agreed with.
Iconic landmarks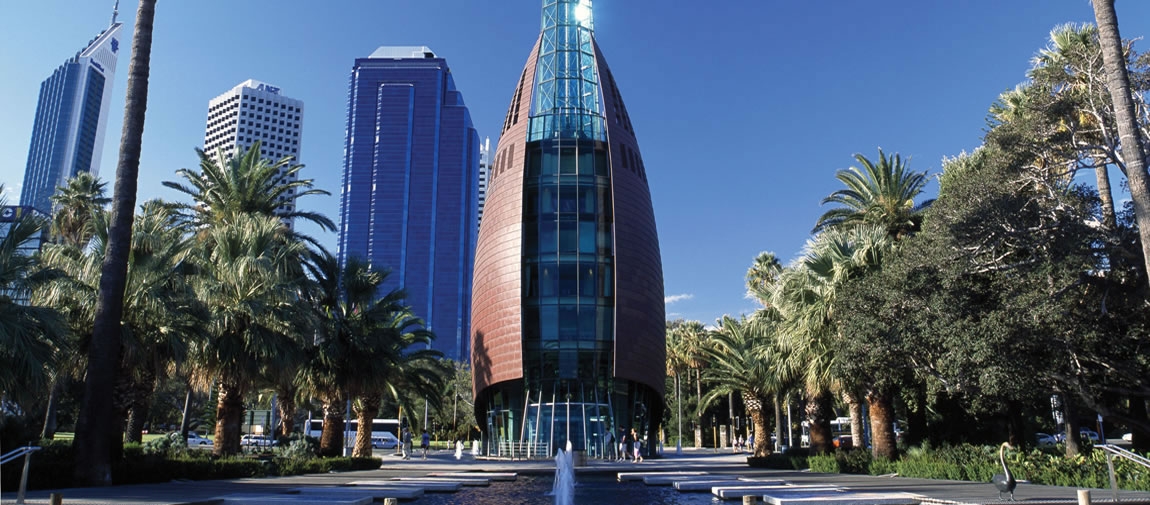 Margaret River
South of Perth is the Margaret River, famous as one of the best wine regions in Western Austrlaia. Divide your time here between numerous award-winning restaurants and wineries before imbibing even more of your senses with stunning beaches and surfing opportunities, tall-timber forests rising spectacularly out of the earth and impressive, ancient caves.
Rottnest Island
From Perth, take a day trip to Rottnest Island and experience the beautiful beaches, bays and reefs. The biggest draw of this island is the friendly quokka, a small marsupial only found in this part of the world. Take in this romantic and scenic island before heading back to the city to continue your adventure.
Fremantle
Fremantle is located 19 kilometres to the southwest of Perth at the mouth of the Swan River. Named after Captain Charles Fremantle who set up camp on the site in the 1800s, the city is renowned for its colonial architecture, including Fremantle Prison and the Old Courthouse. Fremantle Harbour offers insight into the maritime history of Australia's southwest coast and is also a fine spot in which to enjoy a craft beer or two.
Kings Park
Kings Park, one of the biggest inner-city parks in the world, boasts fresh air and fine views from its trails. You'll see the Swan and Canning Rivers on a gentle wander through the well-kept gardens, all under the watchful eyes of the Darling Ranges.