Travel Designer, Mike, tells us about exploring the Queensland hinterland, trying his hand at stand up paddle boarding and the incredible experience of seeing dolphins in the wild.
M
Though his third trip to the sunshine state, Mike proves that you'll never run out of fun activities and adventures to fill several holidays to this wonderful Australian state.
"As you arrive in the Gold Coast you're met by an irresistibly laid-back atmosphere. It's this atmosphere, along with the huge array of activities on offer, which draws me back to Queensland time after time. I love this diverse state; I feel there is always so much to see and do, and I discover something new every time I visit.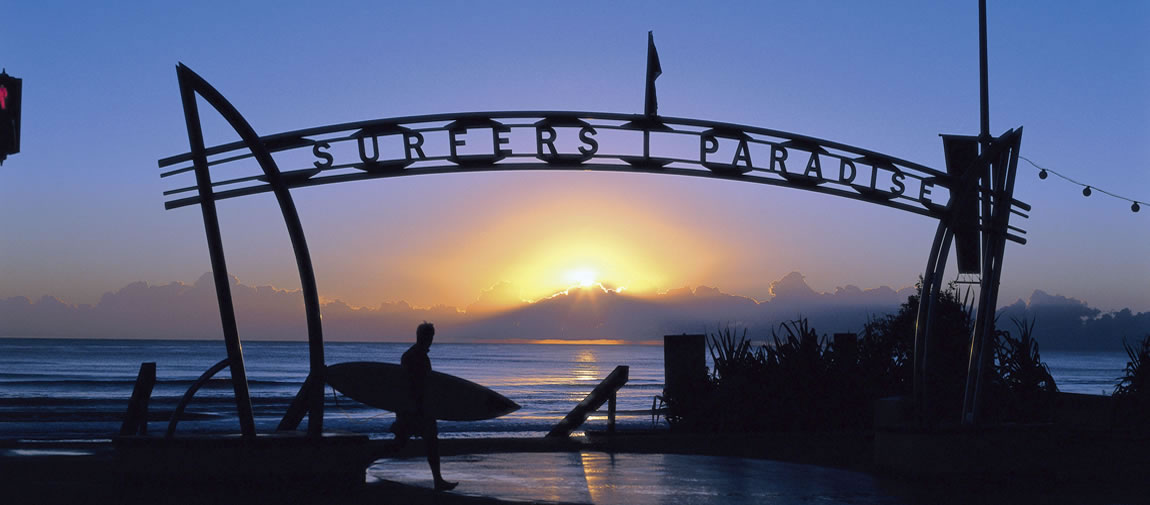 Our first experience upon arrival was Paradise Jet Boating Adventures, an activity perfect for adrenaline junkies like myself! The ride lasted around an hour and was full of high-speed spins and sudden twists that leaves you soaking wet, but laughing all the way. 
Once we'd dried off, we headed inland to O'Reillys Rainforest Retreat in the sub-tropical rainforest of Lamington National Park. This hotel I can only describe as a nature lovers' Eden. Famous for its Tree Top Walk, you can get up close to the rainforest canopy and be surrounded by nature and wildlife while enjoying spectacular views.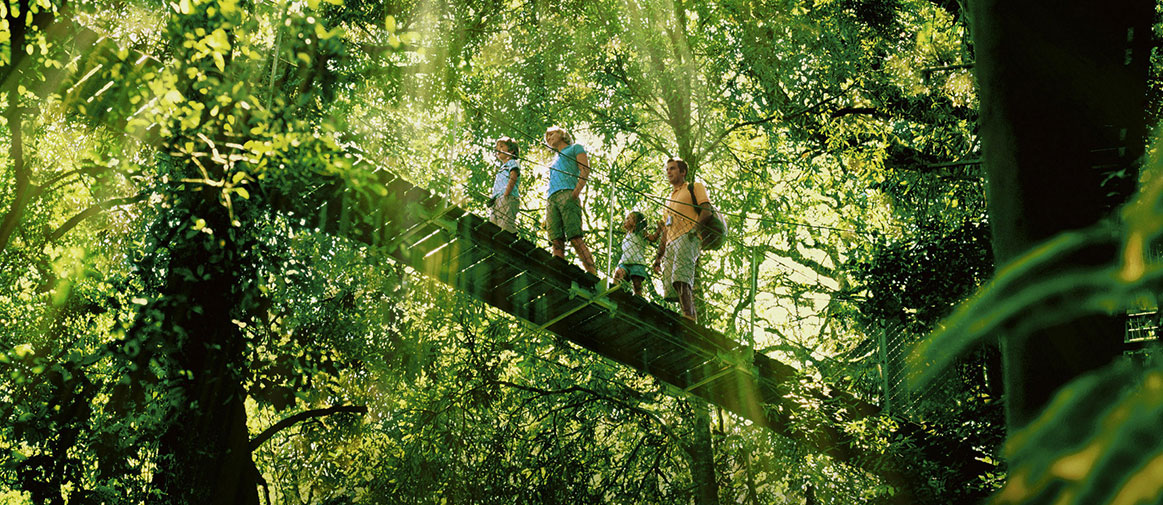 The next morning another adrenaline-fuelled experience awaited us: jet skiing in the beautiful Pumicestone Passage on the Sunshine Coast. This is definitely a must-do for watersports fans. With really friendly instructors, the 40-minute session flew by and before we knew it, we were on our way to Noosa to have a go at stand up paddle boarding.
Paddle boarding was a new experience for me. I've surfed a couple of times before, but though paddle boarding is less strenuous,  I found it much harder as you have to keep your balance while putting all the momentum to one side to paddle. Whilst I was the first to end up in the water, I certainly wasn't alone! As we were paddling in the late afternoon, we were also able to watch the sunset as we glided across the water.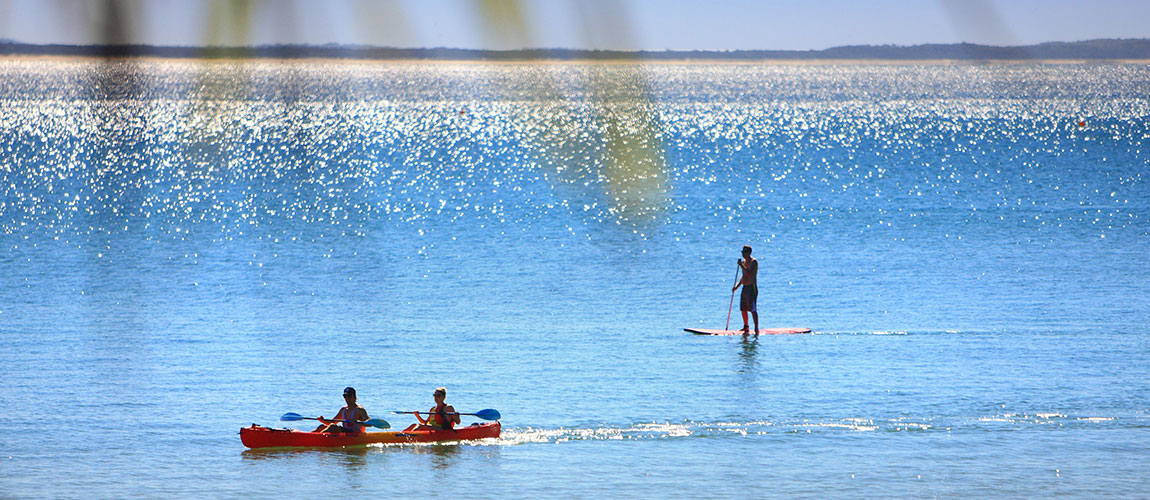 The next morning we woke early, packed our bags and made our way to Fraser Island for the day. We took the first morning ferry to maximise our time there, and it's a good job we did as the island is packed with areas to explore. We started our tour by taking in the main sights of the island like Lake Mckenzie, Eli Creek and the Maheno shipwreck. Our guide also laid on a surprise for us by organising a scenic flight over the island – absolutely amazing!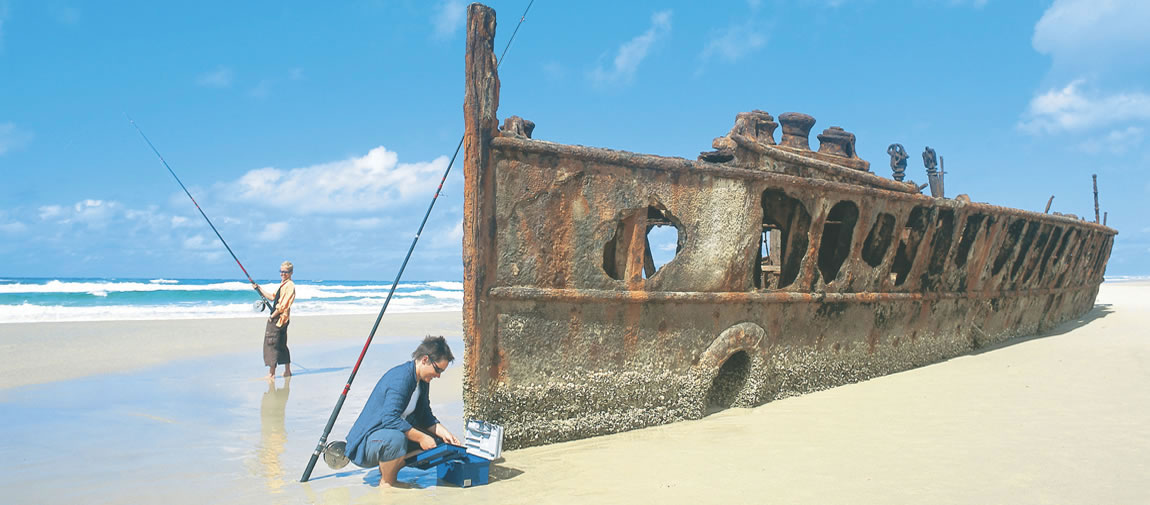 As a massive wildlife fan, the Fraser Island whale watching tour was by far my highlight. We got to see several humpback whales breaching, and a mother and calf doing this simultaneously. We were also lucky enough to be joined by a pod of playful dolphins that swarmed around the boat. For me, this was truly a once in a lifetime opportunity.
We did so much in our short trip, but if I could give one tip to someone visiting it would be to take your time travelling as there's a great many things to see and do along the Queensland coast. On this trip I only visited the lower third of the state including the Gold Coast and part of the Sunshine Coast. But, having travelled to other parts before, Queensland really is the perfect holiday destination full of great scenery, stunning beaches and masses of activities on offer – whatever your age. I can't wait to go back – again!"