With so many romantic surroundings on offer to enjoy your special ceremony, we've whittled it down to just five of our favourite spots to say "I do".
If you're planning a celebration of love, our selection of breath-taking spots may seem like a dream come true, but we assure you, booking a wedding or renewal of vows in your perfect location is much easier than you think. If you have your heart set on a wedding in Australasia, talk to one of our expert Travel Designers and they'll make it possible, doing everything from advising on the best time of year for your special occasion to helping you combine cosmopolitan city with a breathtaking tropical setting, making it a romantic journey of the senses. 
1) The Sydney Opera House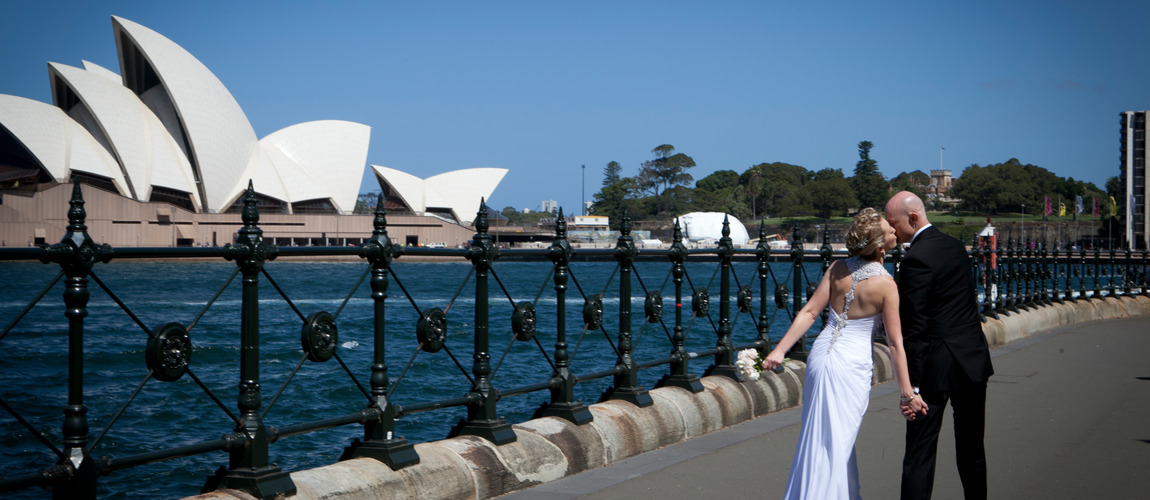 Sydney is, without doubt, one of the most beautiful cities in the world. Choose Australia's most famous building to tie the knot or renew your vows. Elegant and unique, the Sydney Opera House offers an unforgettable harbour-front setting for your special day. Glide towards your betrothed on a red carpet, as your wedding music plays, with the Sydney Harbour Bridge resplendent as your backdrop. Your ceremony will make use of the stunning Opera Point East Room, for privacy and breathtaking views over the water, as you whisper the words; "I do".  
2) A New Zealand vineyard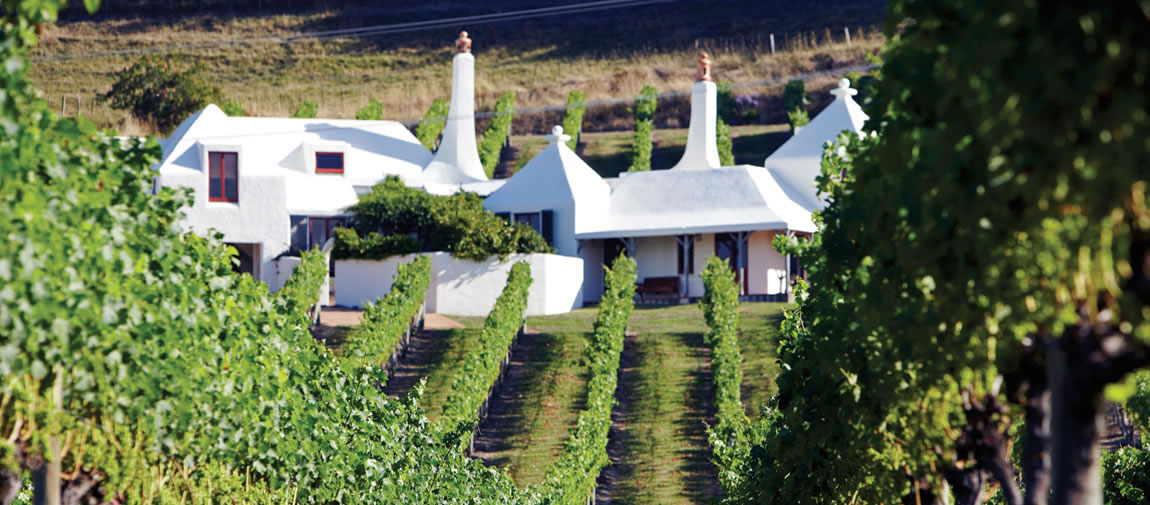 Toast your future at one of New Zealand's many picturesque vineyards featuring magnificent views such as sunny Hawke's Bay or the country's largest and most beautiful wine region, Marlborough. This is what wedding photographers' dreams are made of; superb settings, elegant surroundings and all the rugged splendour of some of New Zealand's greatest scenery. Toast your guests with sparkling New Zealand wine and canapés, made all the more intimate by dramatic hills and ranges, while whales and dolphins pay homage to your union from the magical waters beyond. 
3) Fijian island romance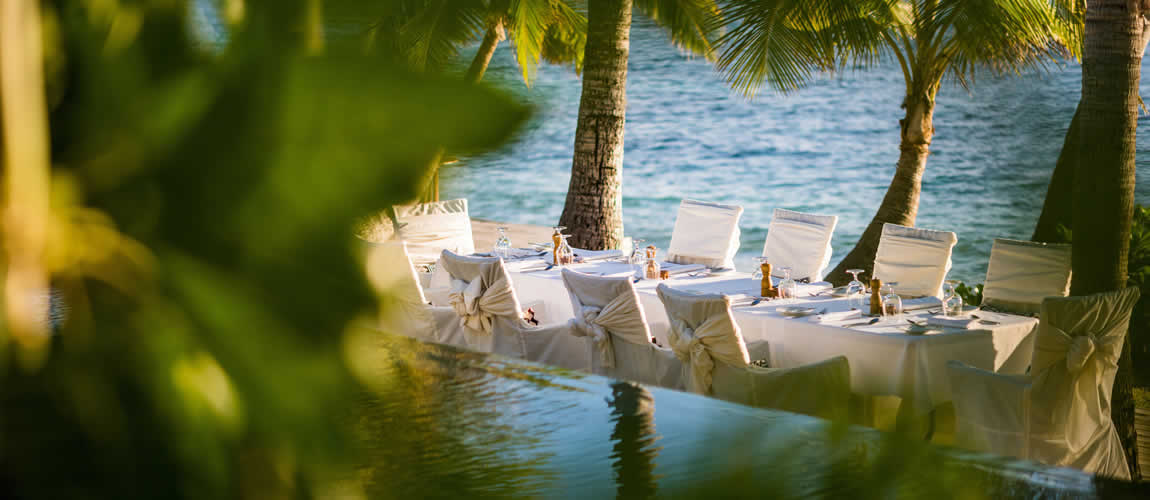 There's no shortage of romantic island retreats in the South Pacific. Choose to celebrate your union in an idyllic lagoon setting. One of Austravel's favourites, Tokoriki Island Resort in Fiji's Mamanuca Islands offers another truly memorable wedding experience. A barefoot beach wedding, a traditional chapel ceremony or sharing your vows on the deck of your sunset pool villa, the choice is yours. Ensure your stay is seven days or longer on this amazing island escape and the wedding package is included in your stay, providing you with the perfect start in paradise for your new lives together.
4) A reef and rainforest wedding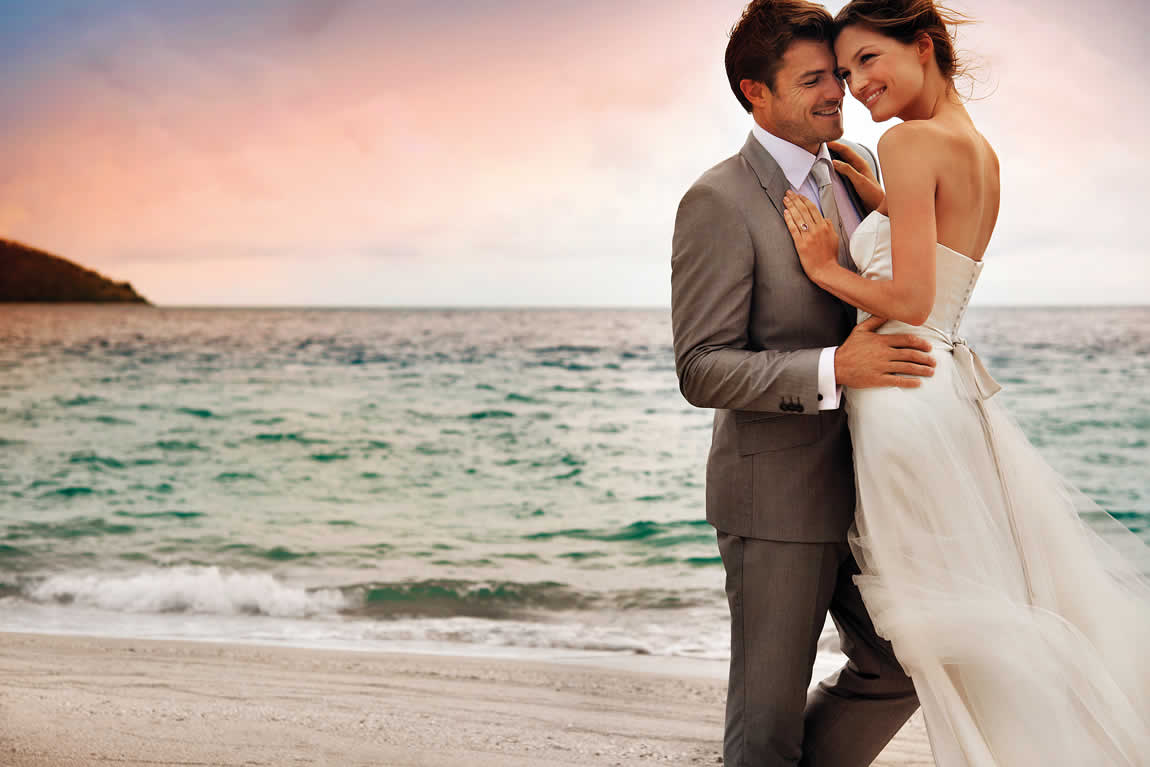 The beauty of a tropical paradise can be experienced on Four Mile Beach, the romantic stretch of white sand close to the town of Port Douglas, one of North Queensland's most scenic spots. Sun-kissed shores, palm-clad vistas, sublime sunsets and sophisticated venues offer a tropical location that you will never forget.  Famed for its exquisite contemporary cuisine, with rainforest scenery to match anything found on a tropical island and situated among world class hotels, offering privacy and exceptional surroundings, plus the aquamarine waters of the Coral Sea lapping at your feet. 
5) A Polynesian wedding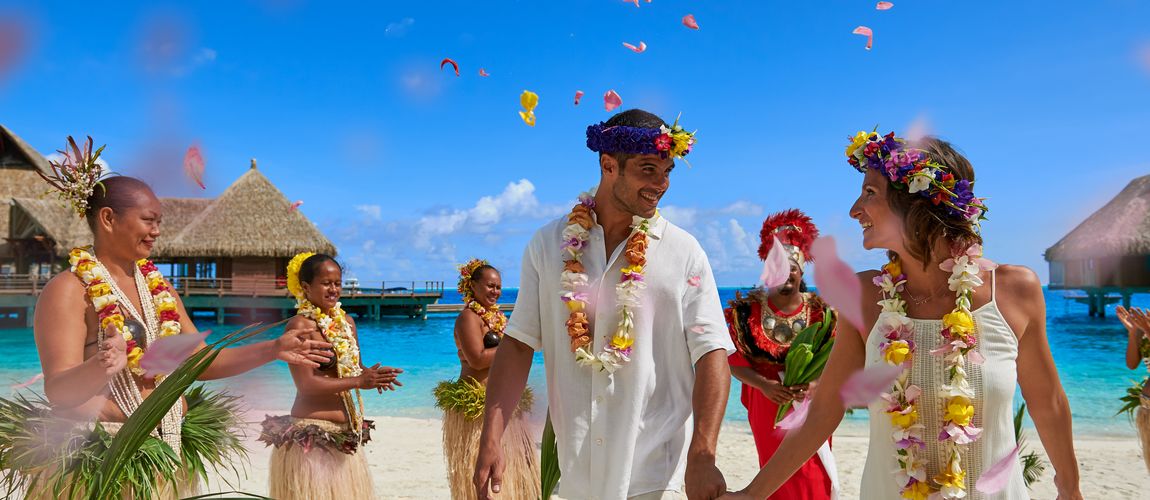 Castaway wedding settings do not come more romantic than a ceremony on the sands of Bora Bora, one of the most beautiful islands of Tahiti in the South Pacific. Imagine you and your loved one taking your vows against a backdrop of a turquoise lagoon teeming with tropical marine life, the green volcanic peak of Mount Otemanu rising into the distance, and the most intimate of thatched-roofed villas offering a stunning sunset retreat. This French Polynesian island, named the 'Pearl of the Pacific' by Captain Cook, is a dream setting that will forever be love at first sight.
So whether you want to take your vows outside Australia's most iconic landmark, or with your toes sunk into the white-powdered sand, we can tailor-make your dream ceremony to ensure it's one that will stay with you forever.