Laid-back with a capital L – Perth has possibly the best year-round climate in Australia. The sea breeze here is called the 'Fremantle Doctor' for good reason: it's a welcome relief in Perth's gloriously sunny, summer months.
Perched on the banks of the Swan River that flows out to the port of Fremantle in one direction and into vineyards and boutique wineries in the other, Perth thrives in its isolated position and benefits from the warm currents of the Indian Ocean. 
It may be more remote than some of Australias other cities, but Perth is just as colourful and vibrant as any other city in Australia and hosts a wealth of outdoor attractions. Successive mining booms have sparked interest around the globe and the city has attracted people from many countries for generations making Perth a compact yet cosmopolitan city. 
Sun, sea and sand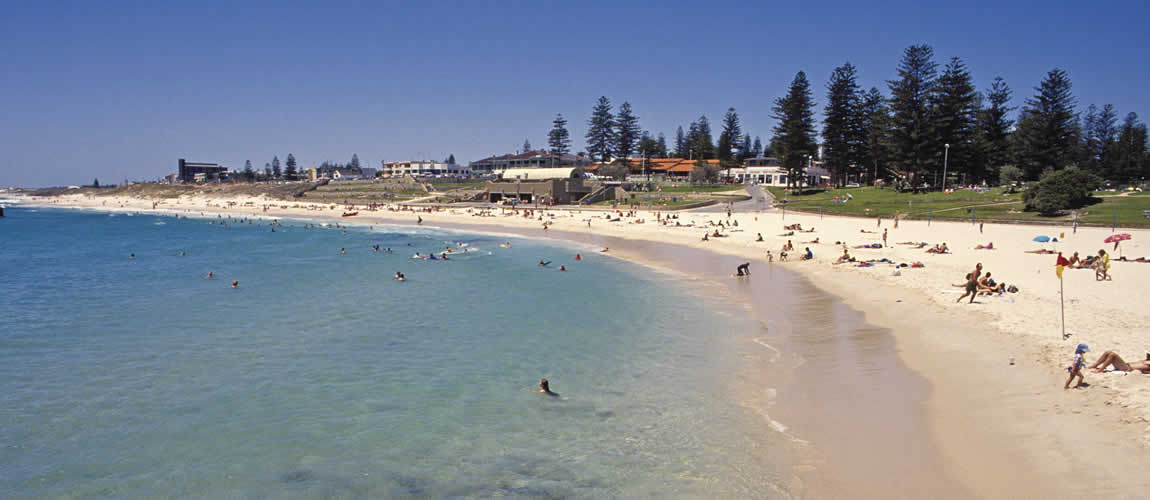 If you like a beach then Perth's pristine stretches of nearby sand will delight you. From trendy Cottesloe Beach to upmarket Trigg Beach, Perth really is a coastal dweller's paradise and with 19 easily accessible beaches in total, there's plenty to choose from. When you eventually emerge out of the water refreshed, hunker down with a picnic and some fine, chilled Western Australia wine to watch the sun melt into the Indian Ocean.
Visit a park fit for a king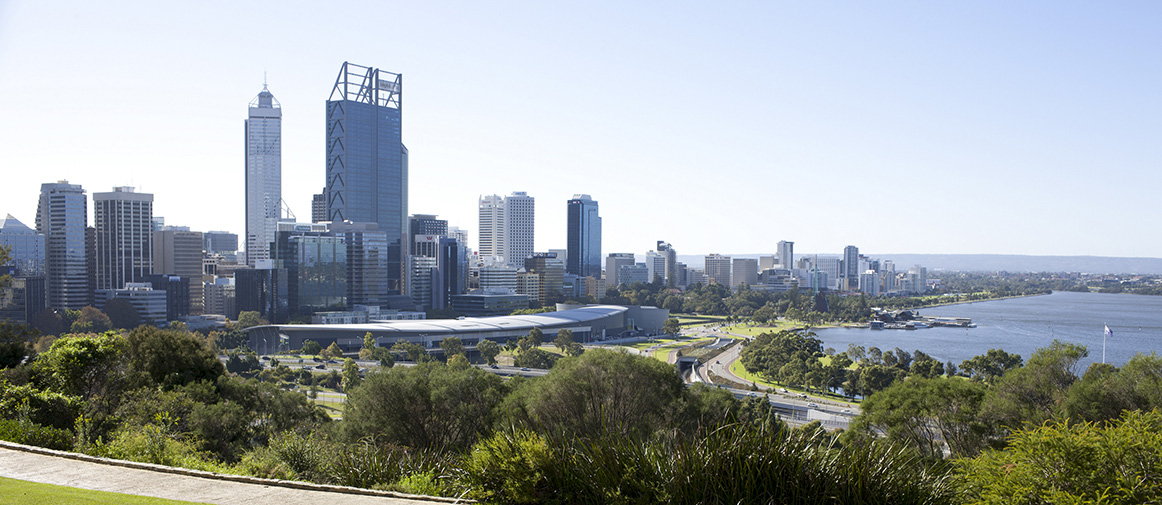 Reputedly one of the world's biggest inner-city parks, Kings Park in downtown Perth gives the city its distinct character and the locals certainly make fine use of it with events and festivals all year round. This oasis of calm contains botanical gardens, adventure playgrounds, an outdoor cinema, tree-top walks, manicured lawns and indigenous walks. Parks are often described as the 'lungs of a city' because they allow citizens space to breathe. Well, Kings Park must be all heart because people have been known to make new friends, fall in love and get married here. 
Ride around 'Rotto'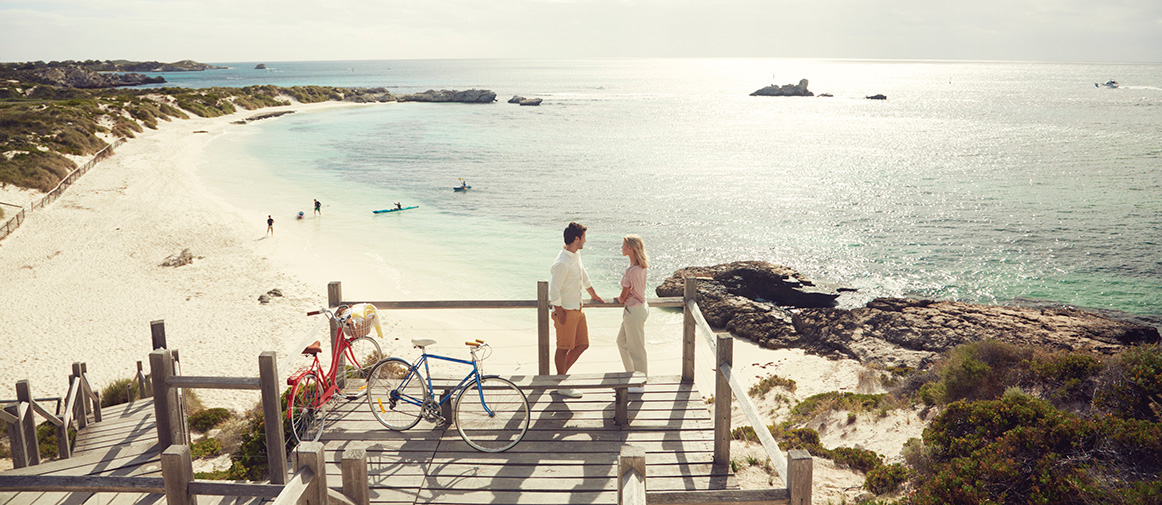 The small island of Rottnest, just a short ferry ride across the bay, is Perth residents' favourite retreat. Rottnest Island is so small you can ride a bicycle around it in a couple of hours; and all at a safe and gentle pace because the island is free of motorised transport. 'Rotto', as they call it in these parts, is a picturesque, unspoilt nature reserve which attracts half a million visitors a year. Home to many unusual plants and animals, you may spot migrating whales and dolphins frolicking in the waves, while inland, keep your eyes peeled for a happy little quokka or two.
Visit another planet, without leaving Western Australia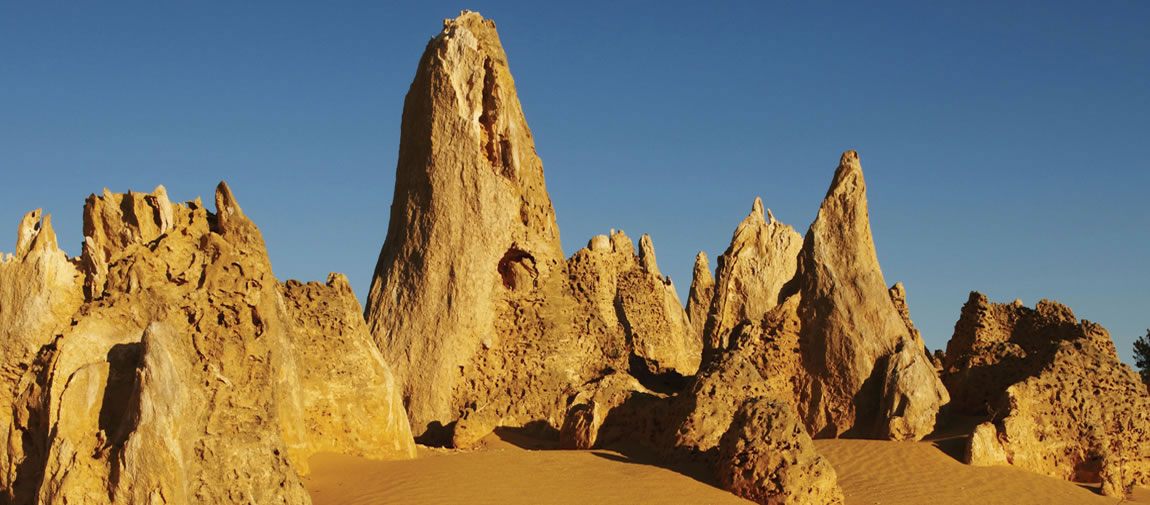 If Western Australia is a geologist's dream come true, it's also a sci-fi director's go-to location. The Pinnacles Desert, found to the north of Perth, does its best to convince visitors that they have stepped through a wormhole and into another galaxy. Thousands of limestone pillars defy gravity and thrust up from the ground, some as high as five metres tall. The pillars are particularly otherworldly during the hours of sunrise and sunset when they glint gold in a spectacular fashion.
Take a tree-top tour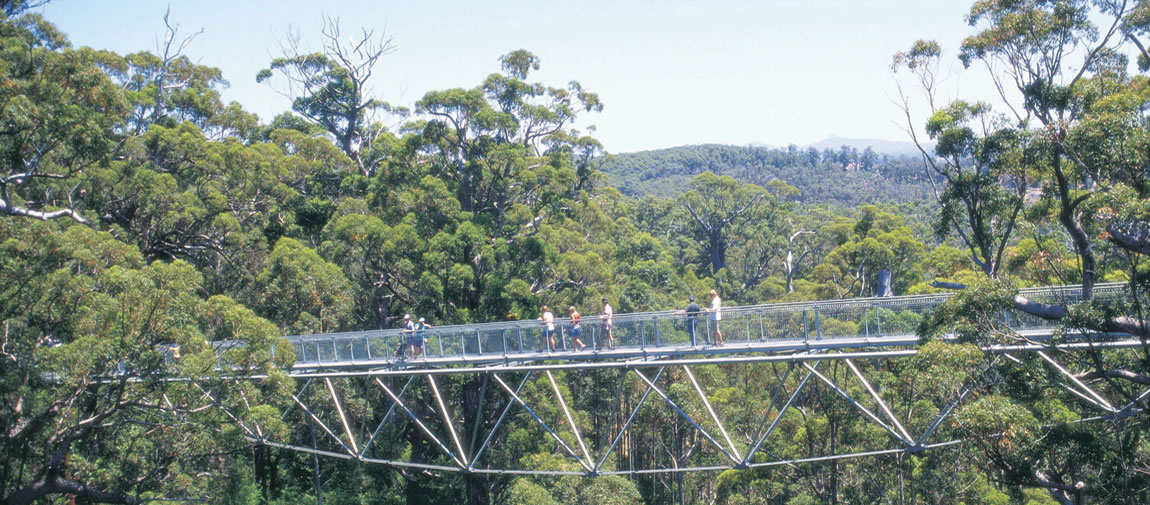 We all loved climbing trees when we were kids. That's why the Valley of the Giant Tree Top Walk in Walpole-Nornalup National Park exists. This unique experience, to the south of Perth, spans over six hundred metres of giant karri tree forest, and the aerial skyways climb as high as 40 metres above the undergrowth. Located near Pemberton, The Giant Tree Top Walk provide endless tropical adventure and it's the cacophonous birdlife, like the laughing kookaburra, that vie for your attention. You'll be left wondering why we ever grew out of our tree-climbing ways.
The great gourmet escape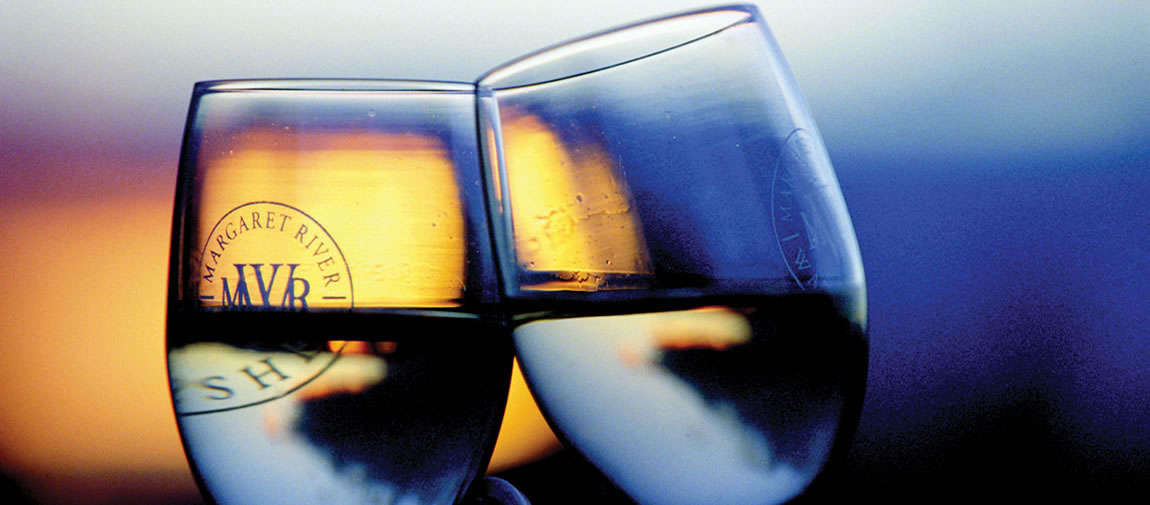 Margaret River's 200 plus vineyards and plethora of gourmet restaurants is enough to make any foodie salivate. Gastronomic tours such as the Bushtucker River and Wine Tours or the multi-award winning estate, Wills Domain, with its on-site restaurant will make you an ardent fan of Australian cuisine. So if sitting back and watching the sunset with a fine wine, after contentedly finishing off a plate of the freshest seafood platter is your thing, then make for Margaret River.   
Is Western Australia starting to sound like your ideal holiday destination for this year? Discover more about this extraordinary state and make WA your first (or second) taste of Aussie life.