Matt, Travel Designer for Austravel, embarked on his first small ship cruise of the South Pacific. Read on to find out more about his Tahiti island adventure.
M
"I've just returned from the Islands of Tahiti on a Paul Gauguin seven-night Tahiti and Society Islands Cruise. I've been fortunate enough to visit the Cook Islands before, but this cruise has radically changed my opinion of holidays to the South Pacific. It allowed me to visit the Islands of Tahiti without the stress and hassle of flights and boat transfers.
We started in Tahiti, then worked our way to Tahiti Iti, Tahaa, Huahine, Bora Bora and Moorea before heading back to Tahiti.
Each island offered something different, but my favourite has to be Huahine (pronounced: WHO-A-HE-NAY). Its traditions shone brightly and I loved the rustic quality of the island. Huahine has lush green hills fringed with stunning beaches. It's quieter and gave me a really true feeling of what the Islands of Tahiti has to offer.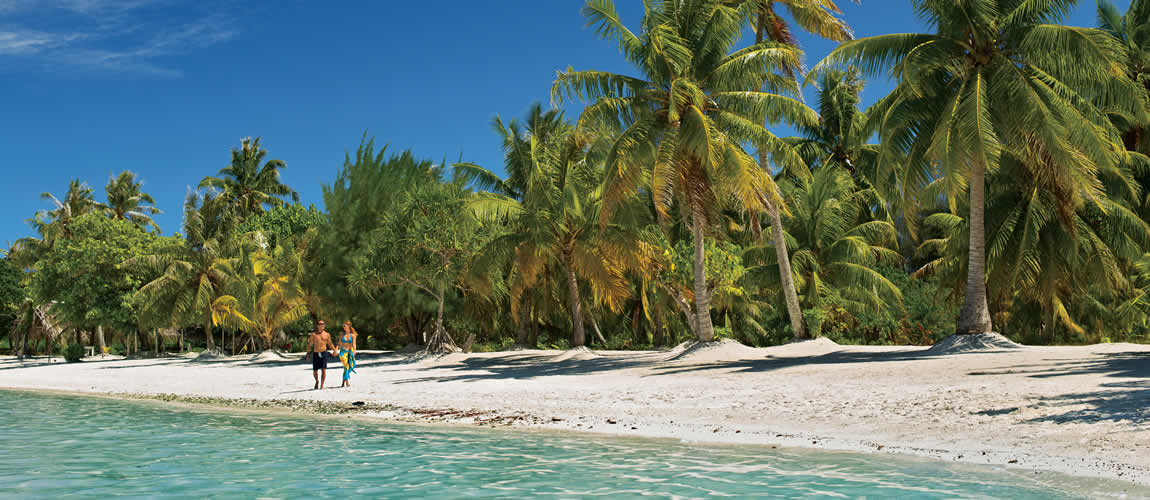 The facilities on board the Paul Gauguin were exceptional. The rooms were comfortable with more space than I imagined. The balcony was amazing; sitting here with my feet up, I was spellbound as we sailed toward each island.
The crew thought of everything, from filling my mini bar every day to providing a de-humidifier in the bathroom. It's the small things, like the turn down service while you're at dinner, and in the morning they make up your room as if you never slept in it the night before.
What surprised me most about the ship was how there was never any rush, everything was so well planned and achieved effortlessly, and there was no queuing or waiting around. The crew knew their stuff and they knew it well.
I'd like to think that one of my greatest achievements during my cruise was at my evening meal and the nine course dinner that I accidently ate. We were only meant to have three, but that's what I loved about the cruise. You could eat as much or as little as you pleased. It's not every day you can order a full lobster tail to accompany your huge steak!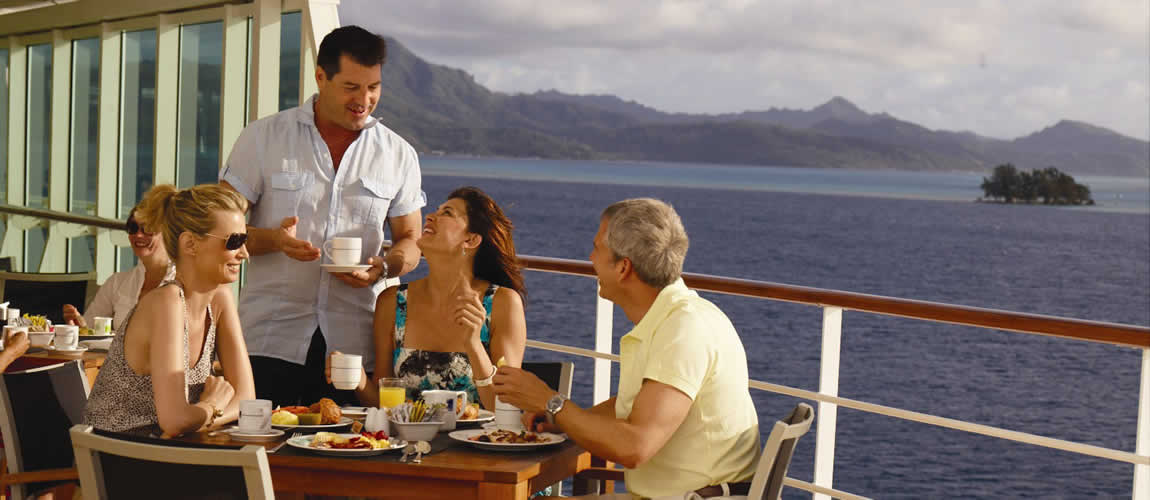 Onboard there are plenty of activities to take advantage of. You can relax in one of the bars, chatting to fellow passengers with a cocktail in your hand. There's also the casino if you're feeling lucky. During the day, the ship's crew open the marina dock at the stern of the boat and allow you to head out for kayaking or paddle-boarding.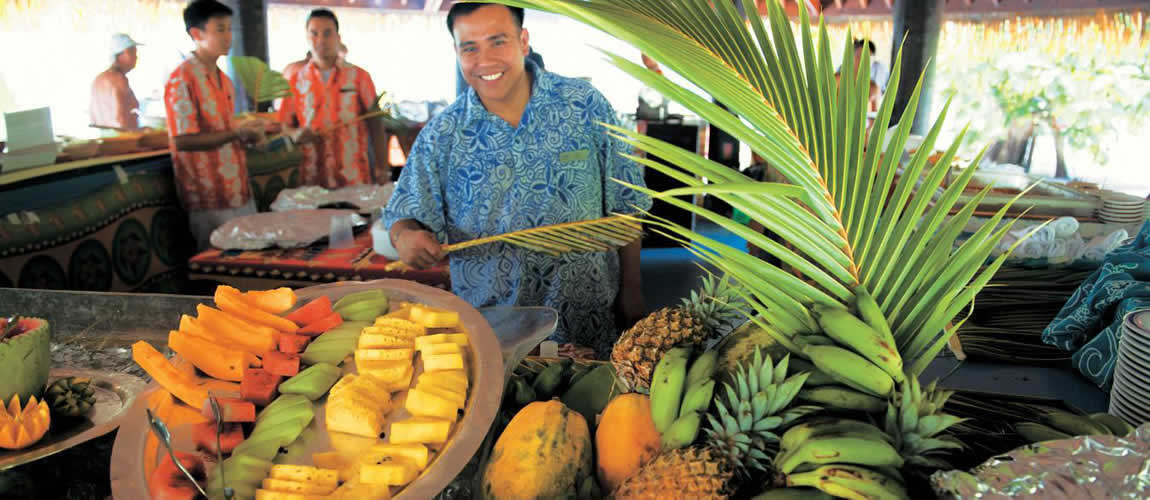 Seriously, I would actually recommend a cruise to anyone – even if you're not a fan of cruising. It's the best way to see the islands, in my opinion. I loved being in one paradise one day, sailing through tranquil seas overnight and arriving early to explore a new paradise.
I was also surprised by how many young travellers I met on the cruise, and they all said they were equally surprised too. Now, I couldn't imagine flying between islands. I think it would take away the intimacy of the journey (meaning the bond you have to the ocean) that you get from cruising between them.
My top tip is to make sure you're up, breakfasted, and out on the first tender to shore. You need to make the most of each day and see each island in all their glory.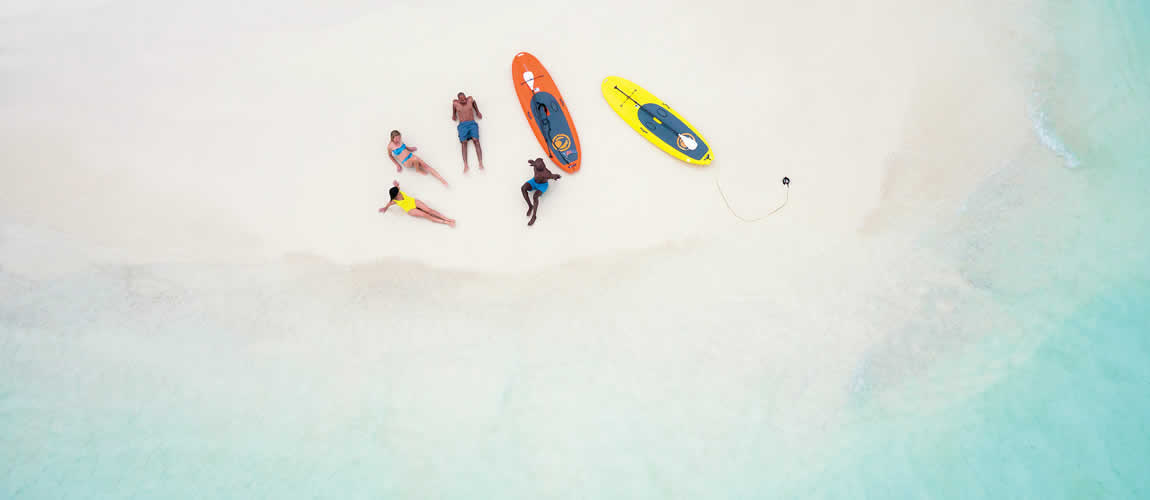 My favourite trip of the week had to be an excursion to Paul Gauguin's private Island, Motu Mohana. We were taken by tender to the island in the morning and relaxed on the beach with endless drinks. We snorkelled in the lagoon as and when we pleased. We were also served the most amazing barbeque lunch. They really catered for everyone's tastes, offering a variety of meats, fish and vegetarian options, plus salads of all kinds, then finished off with naughty things like cookies and cakes. To add to this, local Polynesian dancers and musicians circulated, creating a lively and entertaining atmosphere.
As far as the other islands, I cannot tell you how beautiful and crystal clear the waters are until you're sat on the edge of the boat looking down, or snorkelling in the lagoons.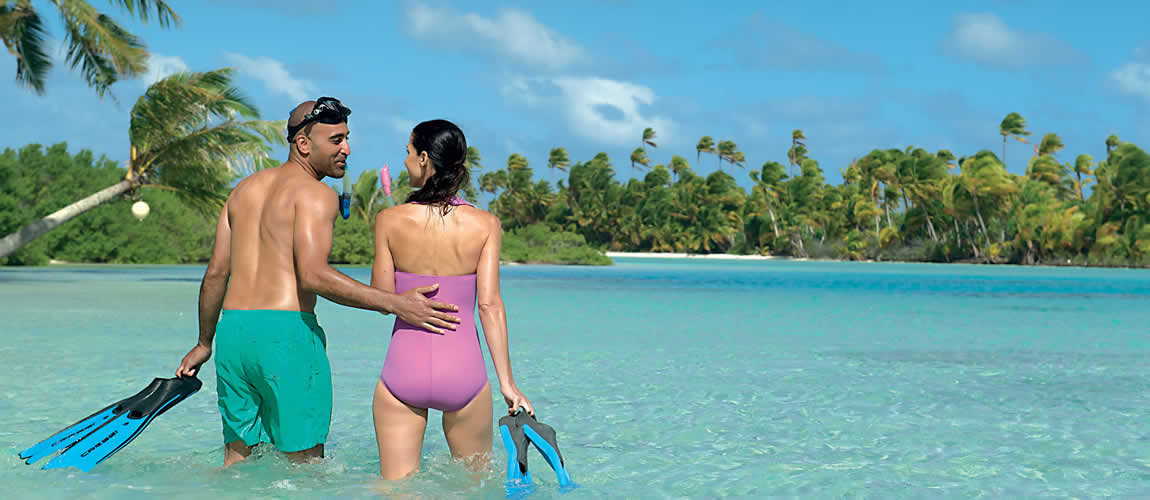 My lasting memory of the Paul Gauguin Tahiti and Society Islands Cruise is being sat on my balcony as we sailed into Bora Bora and watching, mesmerised, as a pod of dolphins swam around the ship. They played all morning, while I ate breakfast, feeling like the luckiest man in the world.
If a small ship cruise wasn't previously on your travel wish-list, I'm hoping it is now."