Now 2017 has come to a close, we have put together our exciting hot list for 2018, including the eight hottest Australasian destinations and exciting travel themes that are set to grow this year.
2018 is all about broadening horizons and exploring new corners of the world, yet in a world full of amazing destinations it can be hard to decide where to travel next. We have put our research together to give you the best places to visit across Australasia this year, as well as the latest travel trends to help inspire your personal holiday hotlist.
Hot destinations for 2018
Gold Coast, Queensland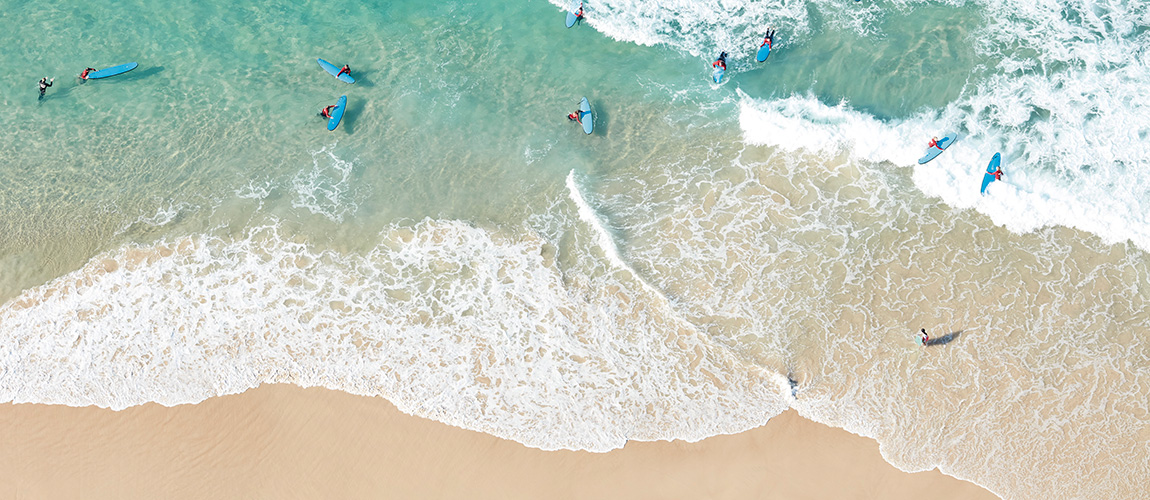 The Gold Coast has long been a favourite destination for travellers heading to Australia, but this year is expected to be the Goldie's year as it prepares to host the exciting Commonwealth Games in April. Boasting around 70km of golden sands, the sunny region is more than just a stretch of coastline, but a sub-tropical city waiting to be explored.
Famed for its surfing beaches and coastal skyline, the Gold Coast, affectionately dubbed the 'Goldie' by the locals, is blessed with 300 days of sunshine a year, making it the perfect escape for sun-worshippers. A city with hidden depth, travel slightly inland and find unspoilt rainforests and gushing waterfalls of Springbrook and Lamington National Park, part of the Gondwana Rainforest World Heritage site.
Austravel tip: The Gold Coast is a fantastic place to visit for families, with plenty of activities to keep everyone entertained.  
Be the first to travel non-stop to Perth, Western Australia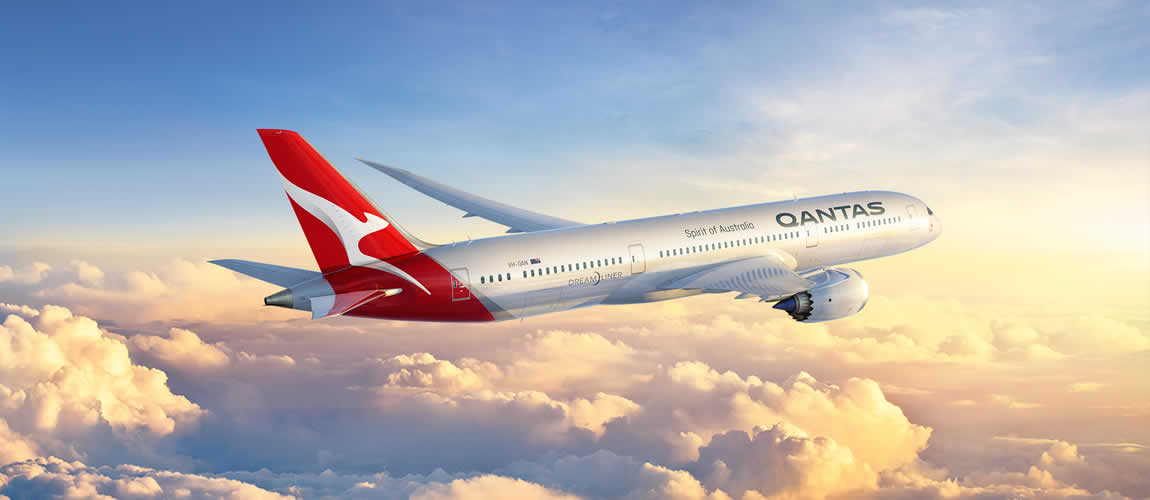 From the 25th March 2018, Qantas launches the first ever direct flight from the UK to Australia. Be one of the first to experience this extraordinary occasion and travel across the world from London to Perth on the quickest route to date. Marking a momentous moment in aviation and travel history, we put Western Australia firmly on our 2018 hotlist.
Not only is a direct route on offer, Western Australia is full of adventure, wildlife and beautiful surroundings. Take a selfie with a quokka, explore the ancient landscapes of The Kimberley and swim with whale sharks on Ningaloo Reef.
Austravel tip: With so much to see and do, a self-drive holiday is the perfect way to explore Western Australia.  
New Zealand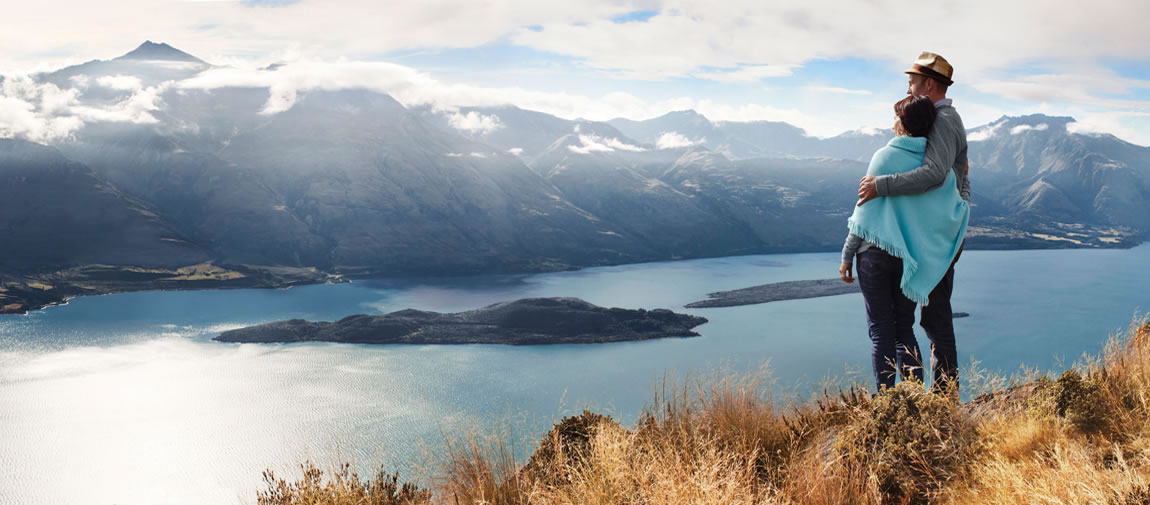 With jaw-dropping scenery, cosmopolitan cities and delectable food and wine, New Zealand has all the ingredients needed for an unforgettable holiday this year. Enjoy the hospitality of Kiwi culture, learn about the Maori legends and embrace the fantastic outdoors on an unforgettable adventure.
The ultimate destination for outdoor enthusiasts, connect with nature and explore the islands beautiful landscapes and vast wilderness areas by foot, bike, train or boat. Home to magnificent mountains, natural hot springs, and an abundance of incredible marine wildlife, New Zealand is a natural wonder waiting to be discovered.
Austravel tip: Enjoy a short 2-3 night stopover en route to New Zealand to help break up the journey and adjust to the time difference. It also provides a great excuse to tick another destination off the wish list.
Islands of Tahiti, French Polynesia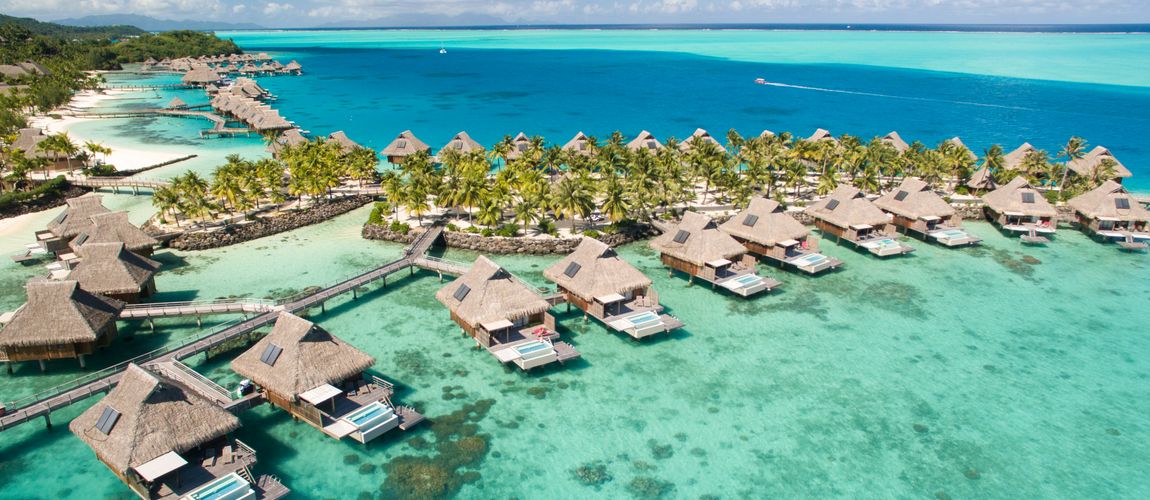 With stunning turquoise waters, kaleidoscopic marine life and unforgettable views, it's pretty obvious why the Islands of Tahiti has made our 2018 hotlist. Home to 118 islands and atolls, the French Polynesia makes for the perfect place to explore.
The largest of the islands is Tahiti, famed for its warm South Pacific welcome, never ending turquoise blue waters, and laid-back culture. Explore the Tahiti's diverse terrain by foot, hiking past waterfalls and freshwater pools, or discover its mountainous landscape in an exhilarating 4WD mountain safari tour.
Just a 50 minute flight from Tahiti is our most searched for island in the region, Bora Bora, and it's easy to see why. Renowned for being one of the most luxurious and romantic paradise islands in world, imagine waking up to some of the finest ocean views in a private overwater bungalow, with colourful fish swimming below and luscious mountains as your backdrop. Surrounded by warm lagoons and home to an abundance of unique and varied marine life, the islands of Tahiti boast a number of world class snorkelling and diving locations that must be explored.
Austravel tip: Island hop across the Islands of Tahiti for the ultimate French Polynesia experience. 
Hot travel trends for 2018
Luxury travel with a difference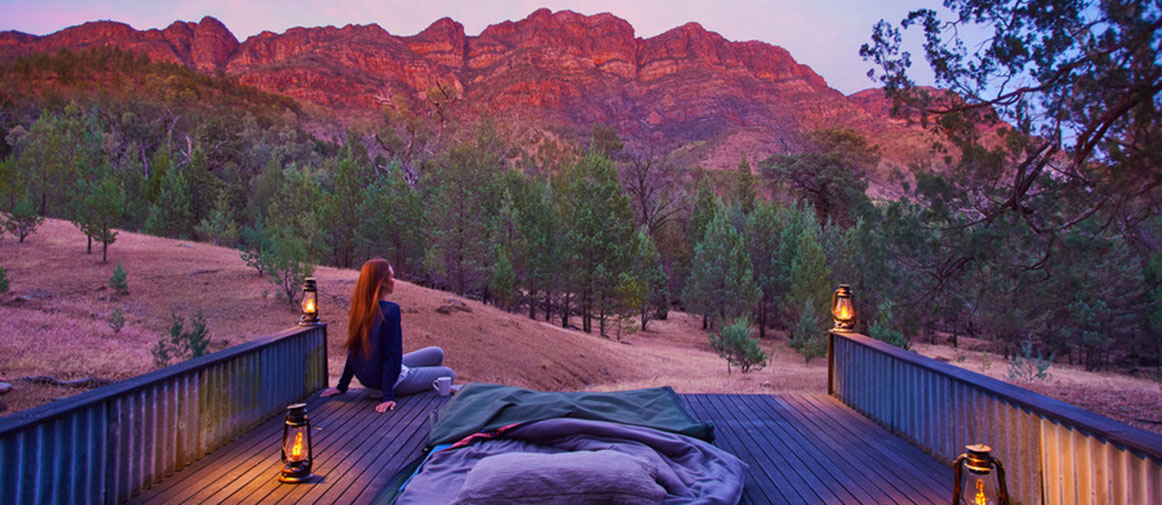 The luxury travel world is evolving as travellers are becoming drawn to more unique and experiential retreats. Whilst still offering high quality service and indulgence of a five star resort, the best places to stay in this year will be those that offer a more authentic luxury experience in tune with the destination. 
With holidays fast becoming as much about the accommodation as the destination itself, we have added some more unique, luxury properties to our 2018-2019 brochures that we think you will love. Swap a run-of-the-mill hotel for a wilderness lodge, safari suite, boutique resort or hilltop retreat for that extra bit of indulgence.
Sporting holidays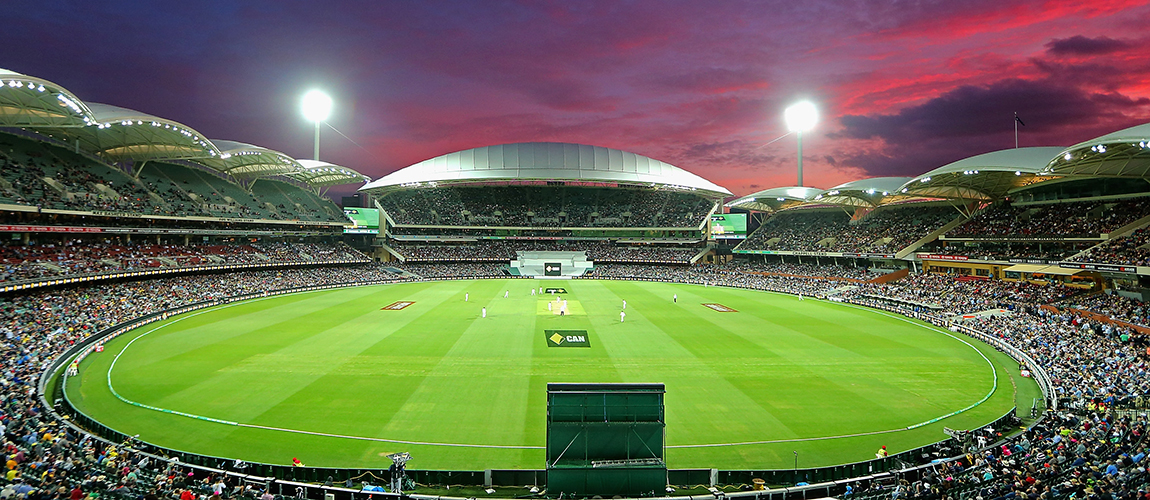 If anyone needs an excuse to travel to Australasia, this year is a fantastic year for sport fanatics. All eyes will be on Australia as it prepares itself for a busy year of hosting exciting international events. The 2018 Commonwealth Games travel to the Gold Coast in April with the Invictus Games landing in Sydney towards the end of the year in October. Created by Prince Harry, the 2018 Invictus Games are also tipped to see Prince Harry and Meghan Markle make their first official overseas trip together as a married royal couple.
As well as spectating, there are also plenty of sporting events that travellers are welcome to participate in. Runners have a wealth of events to choose from, including the Great Ocean Road Running Festival, 19-20 May 2018, to New Zealand's Tarawera Ultramarathon, a 100 mile endurance run from Rotorua to Kawerau. This year will also see the inaugural Ocean Swim Fiji, 13-17 September, based around three picturesque locations, Tivua Island, Malamala Beach Club Island and Natadola Beach. 
Unusual stopovers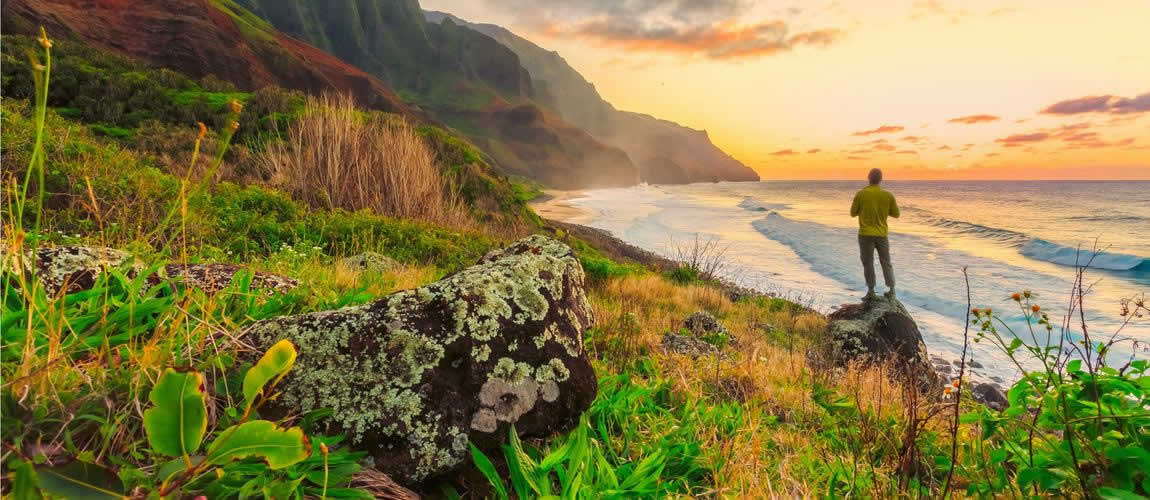 In order to arrive refreshed and excited for the holiday ahead, we recommend a short yet thrilling stopover on your way to the land down under. This year is about thinking outside the box, so instead of travelling to the places that airlines stop en route, think more inspirational. From Japan to Canada, and Vietnam to Hawaii, we are on hand to suggest and help plan an exciting holiday before the main holiday even starts.
2018: the year to wed down under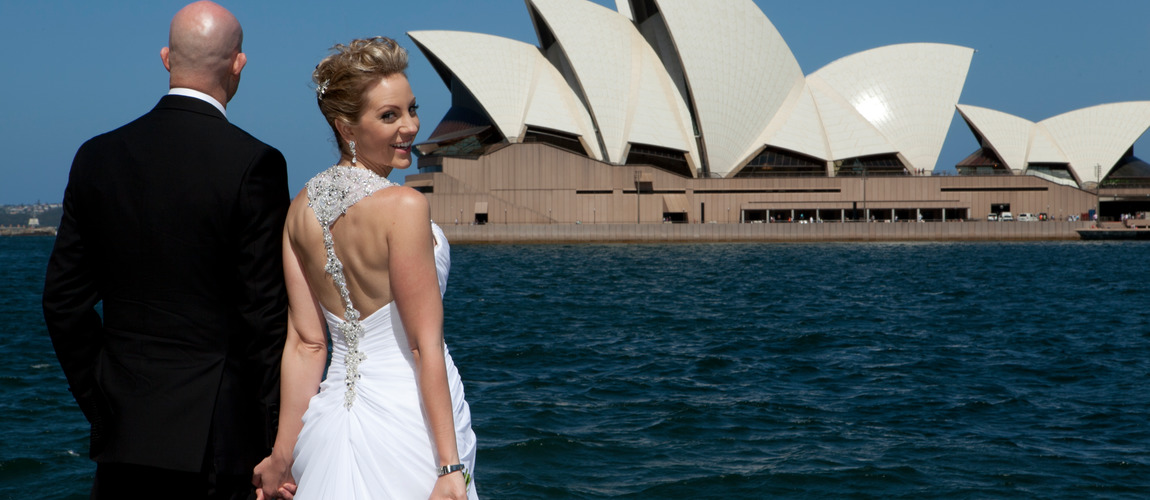 Following the recent announcement that same-sex weddings have now been legalised in Australia, we predict a rise in couples taking a trip to Australasia to make or renew their vows this year. From a luxury yacht wedding on Sydney Harbour, to a ceremony in a rainforest or a more traditional Aussie beach wedding, we can assure your dream wedding down under is not as far-fetched as first thought.
New Zealand also remains a wedding hot spot for couples looking for an unforgettable ceremony. Toast to love with family and friends in Wellington, or marry in one of the world's most idyllic churches, the Church of the Good Shepherd at Lake Tekapo.
For pure romance and intimacy, marry in the sensational South Pacific, surrounded by crystal clear waters and golden sand before enjoying a multi centre honeymoon exploring the regions remote islands. 
So, whether it's your year for wedding bells, exploration or unique experiences, here at Austravel we can tailor-make your unforgettable trip to what suits you.