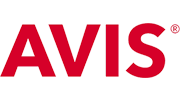 What better way to see the everchanging landscapes of vast Australia than by car? Providing you with the freedom of exploring at your own pace as well as the fact they drive on the same side of the road as the UK, with an Avis car hire it couldn't be easier to adventure Down Under.
Whether you want to explore the local area when staying with family, or need a 4WD to take on the Red Centre, Avis Australia will have the car for you to suit your needs and budget.
With a whole host of self drive packages available, enjoy a hand-picked itinerary of iconic routes and stop off points, all detailed in the free backpack. Complete with maps, guides and day by day driving instructions, you can also relax behind the wheel knowing your overnight accommodation is pre-booked and ready for your arrival.
Alternatively, if you like a little more freedom you can create your own trip - just ask our expert Travel Designers to help you plan.
Our Favourites
Intermediate Group C - Hyundai i30 Active Hatch or similar
Ideal for four, and can fit five at a squeeze with one large bag and two small bags. The five door function is ideal for those with kids in the back or for a couple who would like to chuck a BBQ and their shopping on the backseat. Fantastic for drives in the city or along the stunning Great Ocean Road.
Full Size Elite Group P - Holden Commodore RS Sedan or similar
Boasting a spacious boot for two large suitcases and two small bags, this five seater commodore is great for a couple or family of four. Drive along the winding roads of the Captain Cook Highway in Queensland using the car's traction control and stop off along the way for a dip at Ellis Beach or Palm Cove.
Intermediate SUV Group K - Misubishi Outlander or similar
Perfect for off-roading through the Outback and driving along the rugged terrain of Western Australia. This spacious SUV can fit four adults comfortably with two large suitcases and two small bags. Whatever the terrain will be, you'll be ready.
Car hire package includes:
Unlimited miles (excludes remote locations and select groups)
Collision/loss damage waiver
Goods & Services Tax
Vehicle Registration fee
Premium Location Surcharge
Excludes:
One way rental fees
Refuelling Costs
Excess Reduction
Excess kilometres
Optional extras
Free Backpack:
Receive a free backpack with every Austravel self drive. Complete with maps and guide, simply make sure you book a night before your self drive to plan your trip and we will deliver your backpack directly to your hotel. 
Speak to one of our Travel Experts today to discuss which vehicle will be perfect for your Aussie adventure.