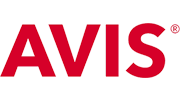 With stunning scenery around every bend, one of the best ways to explore the diverse landscape of New Zealand is by car. Discover the country at your own speed, stopping off constantly to appreciate the jaw-dropping photographic opportunities.
Austravel and Avis have joined together to create some essential self drive itineraries with all of your overnight accommodation pre-booked, saving you time and worry. Enjoy good roads, clear signs and quiet roads as you drive across New Zealand, relaxed behind the wheel as you cruise between destinations at your own speed. 
With a range of cars from the compacts to a 4WD, Avis New Zealand can get you from A to B with ease – and you will see lots on the way too!