Exploring the North and South Islands of New Zealand is easy when travelling by rail.  With Coastal Pacific, Northern Explorer and TranzAlpine, you can choose the perfect route through the picturesque country.
A great alternative for those not wanting to join an escorted tour or do a self drive in New Zealand, by booking a rail trip you can work your way between destinations with ease and speed – perfect for those short on time. With stunning scenery around every corner, relish in the jaw dropping landscape as you meander your way through wine growing regions, national parks and dramatic mountain ranges.
For more information on the rail journeys around New Zealand, click on the tabs below for routes and from prices.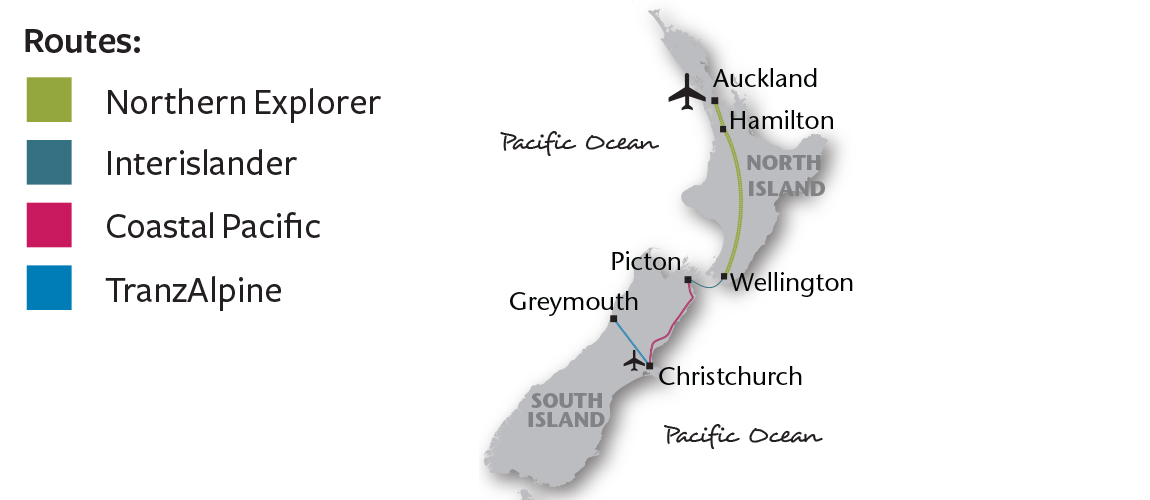 Picton to Christchurch
Take the Coastal Pacific train for unforgettable views. Linking the quaint port town of Picton with the garden city of Christchurch, stretching along 98 kilometres of ruggedly beautiful coastline and passing the famous whale watching town of Kaikoura. With stunning views of the surging Pacific Ocean, travel through the vast wine growing regions, and the rich farming patchwork of the Canterbury Plains. 
Picton to Christchurch from £74 per adult
Kaikoura to Christchurch from £44 per adult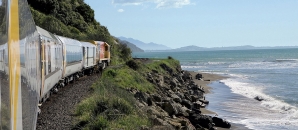 Auckland to Wellington
What better way to savour the New Zealand countryside and see the iconic sights than to travel by rail. Take the strain out of a longer journey and travel from Auckland to Wellington with an optional stopover in Tongariro National Park.
Auckland to Wellington from £100 per adult
Auckland to Tongariro from £57 per adult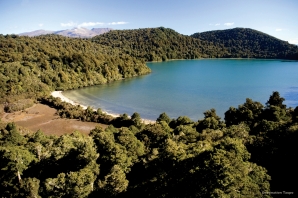 Christchurch to Greymouth
Embark on one of the top ten train journeys in the world as you travel through the pastoral scenes of the Canterbury Plains, before passing through the Southern Alps climbing up to Arthur's Pass.
Christchurch to Greymouth from £101 per adult
Christchurch to Arthurs Pass from £73 per adult